SNCF TGV
Posted on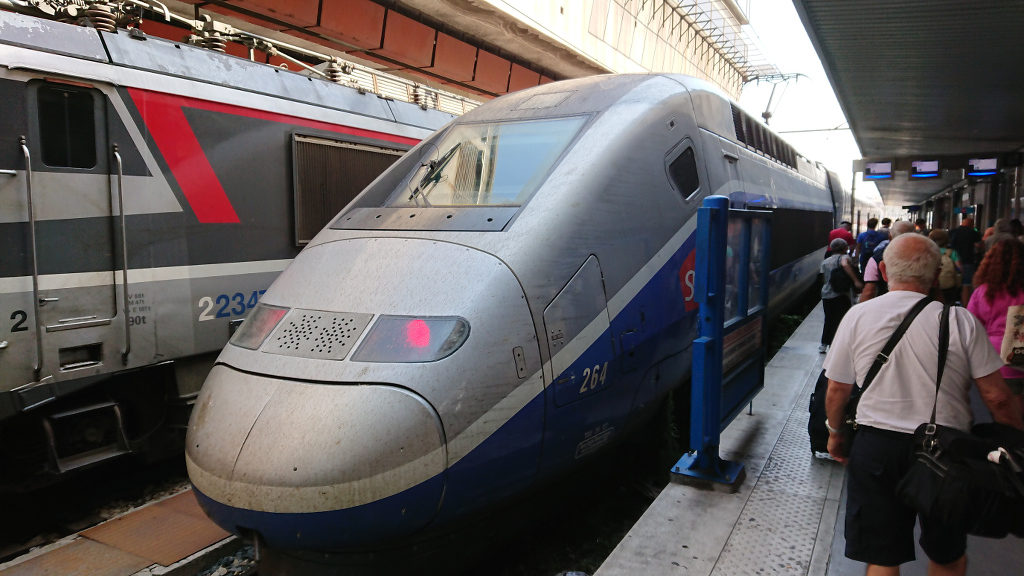 It's one of the most well known trains in France, and one that I've always wanted to travel on. Then in July 2019 I finally got the opportunity to ride on the TGV bullet train.
The TGV (Train à Grande Vitesse, meaning "High-speed train") is France's high-speed rail service, operated by state-owned railway operator SNCF (Société nationale des chemins de fer français, or "French National Railway Company").
Our First TGV Trip
We would travel from Lyon to Nice for over 5 hours in total, split into two journeys due to needing to change trains in Marseille. For the first part of the journey we would travel on the TGV in First Class (gotta travel in style).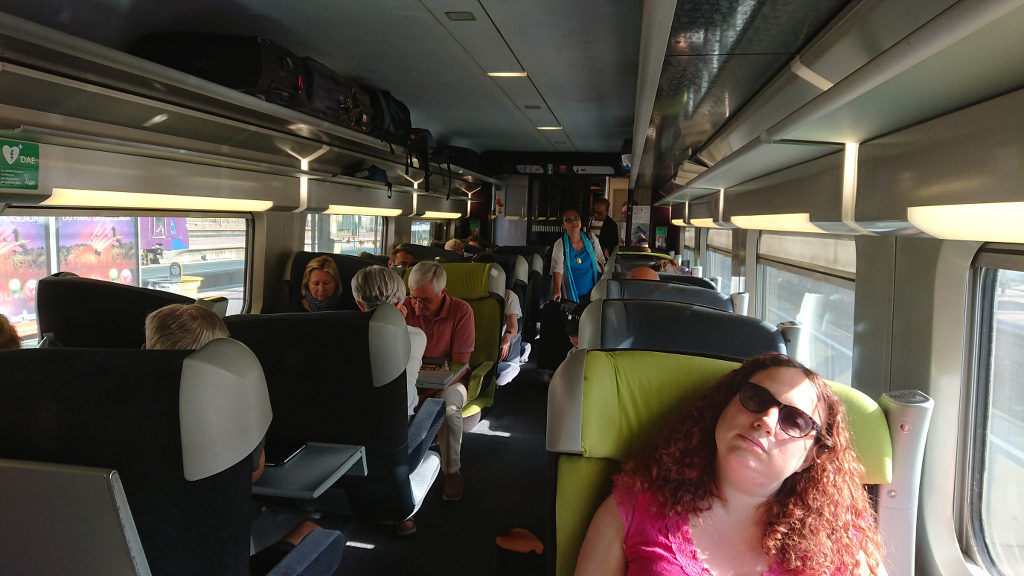 Our TGV train had it all; reclining seats, tables, reading lights (not that they were needed on such a glorious day though). Power sockets were also available but sadly ours were not working, a good thing we had plenty of charge on our phones beforehand. Also the WIFI was not working properly – we could connect but couldn't sign in so no actual Internet.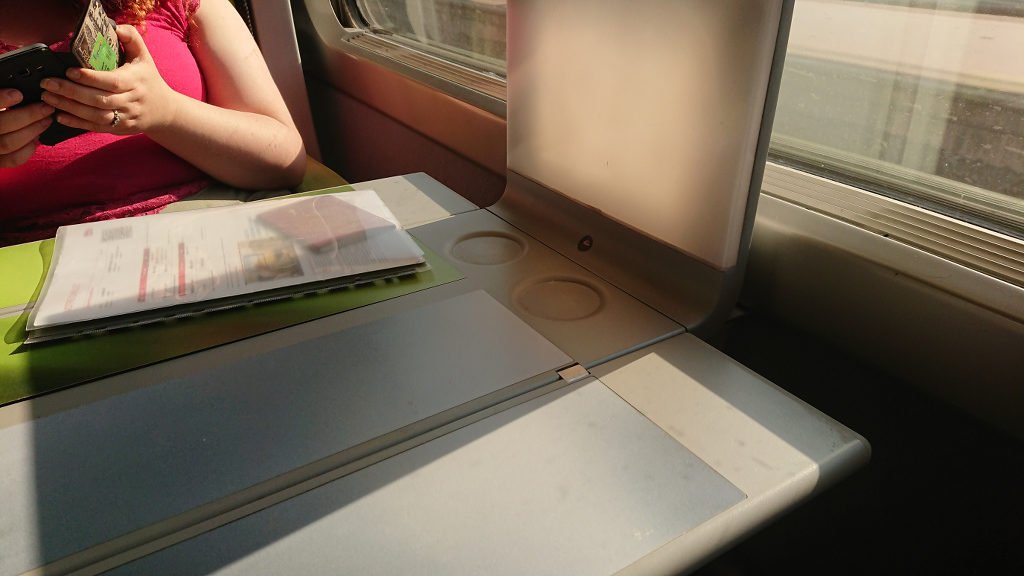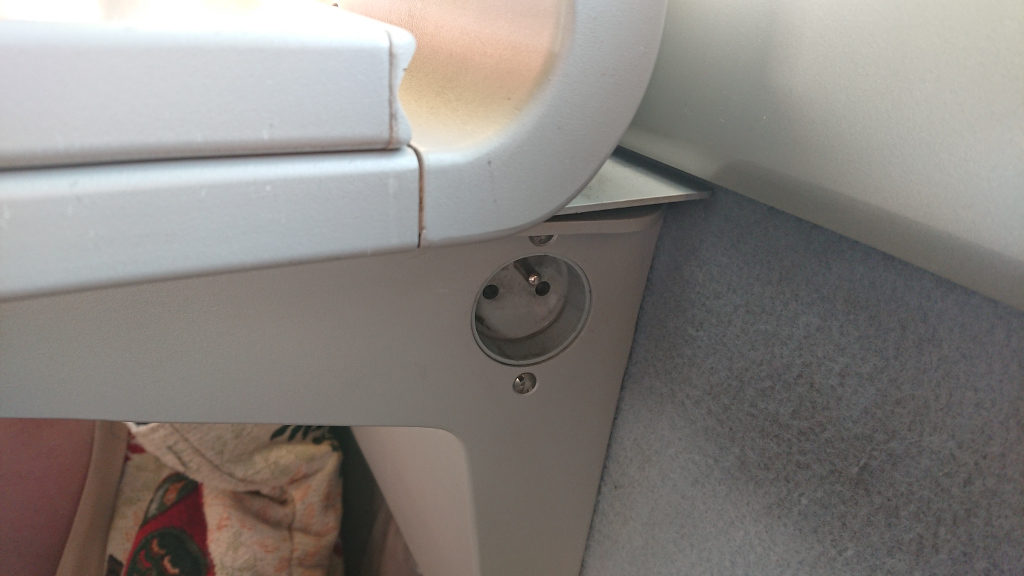 The seats on board were exceptionally comfortable with a side cushion part, which with the seat reclined you can use to help get your head down for an hour or two.
We think complementary drinks were available but even if so we didn't take up the offer, and neither did anyone else in the same coach as us.
Just over 2 hours later and we arrive in Marseille for our connecting train to Nice, a regional train (not TGV) that called at more stops.
The return journey
We would catch another TGV for the return leg from Marseille to Lyon, this time on a double-decker train, again traveling first class. Our return train had the same creature comforts as the first journey, plus this time our power socket actually worked allowing us to charge our phones. However we did have the same WiFi issues as before – we could connect but couldn't get Internet.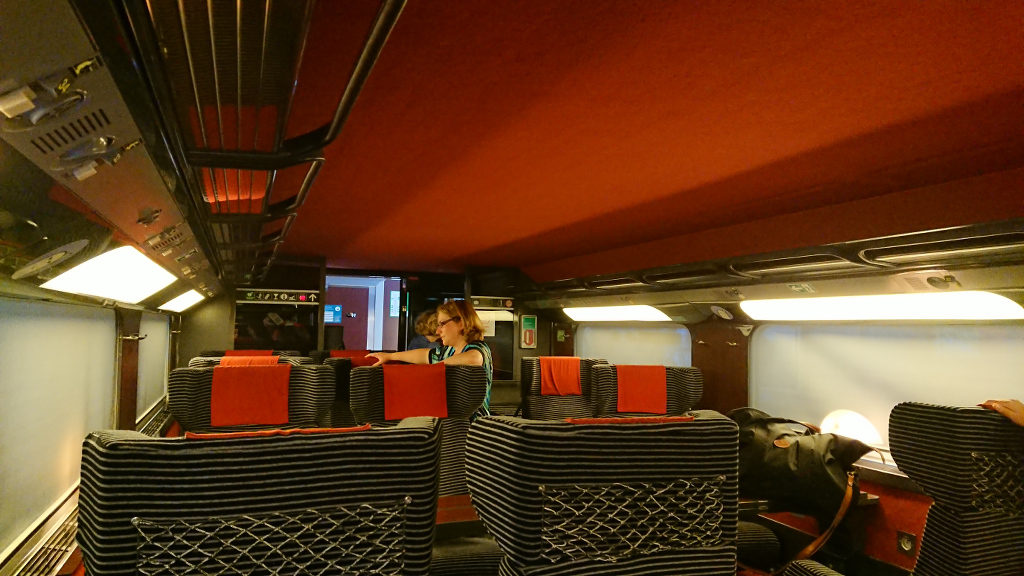 Our TGV Verdict
Well despite the problems with charging points and WiFi (only minor niggles to be fair) we quite enjoyed our trips on the TGV. The seats were among the most comfortable that I've sat in on many a train trip that I've been on. Plus it was good looking out of the window just to check out the views (as you do when traveling by train).
I'm already looking forward to traveling on-board the TGV again in the future (just need to book our next holiday to France).
Useful Links
Website – https://www.sncf.com/en
Facebook – https://www.facebook.com/SNCFOFFICIEL/
Twitter – https://twitter.com/SNCF
Instagram – https://www.instagram.com/sncf/
Post Tags
Post Categories