Eurostar
Posted on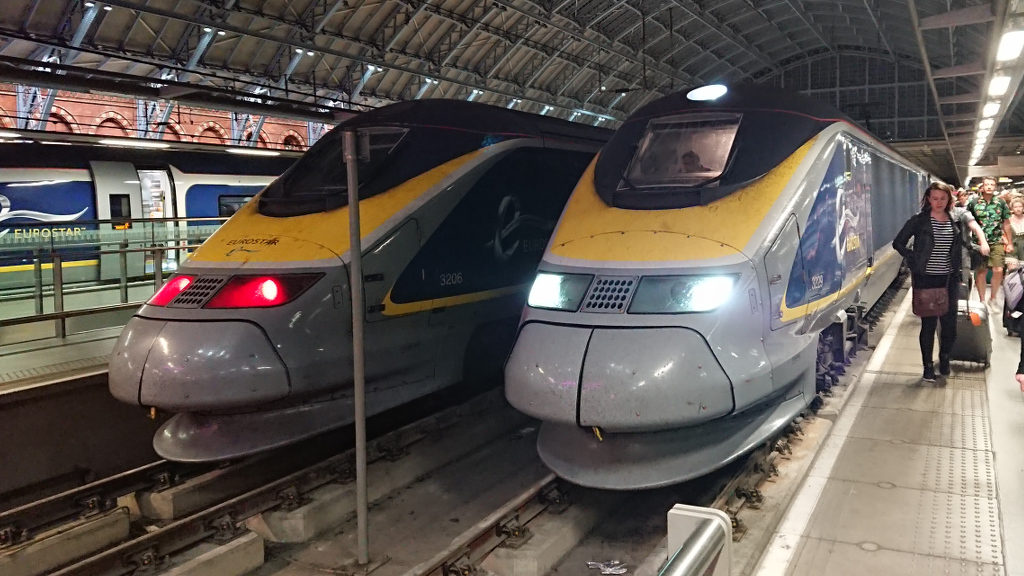 Going away on holiday is always exciting, heading off for a few days away from the hectic work life and checking out new places.
Now there are many ways to get to your holiday destination, whether it is by car, bus, plane or train. Now I always prefer to take a non-car option for such holiday travel (excluding taxis).
A star train to the continent
One of the most popular ways to get to the continent from the UK is via the Eurostar train service from London's St Pancras International Railway Station. Most of the trains travel to Paris, Brussels and Amsterdam, but in the summer a number of seasonal routes also run. One of these summer destinations is France's second city of Lyon, which is where we headed to for a few days away (well actually it was to watch the semi final matches at the 2019 Women's Football World Cup).
Better than standard class
Our train coach was a Standard Premier class coach with rather comfortable seats to match. On board our seats had charging points including UK and European mains points plus USB sockets, fold-down tables, and reading lights.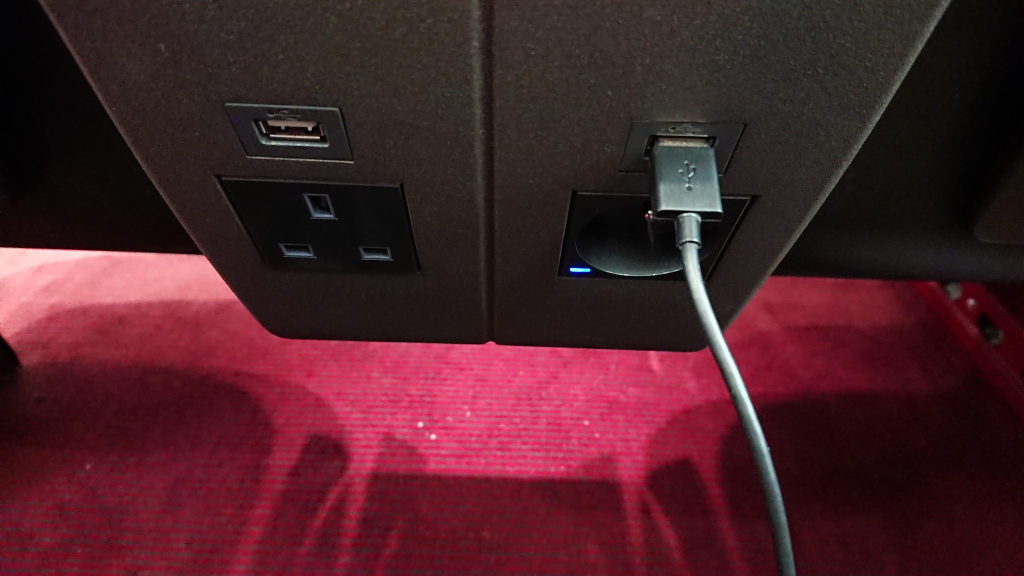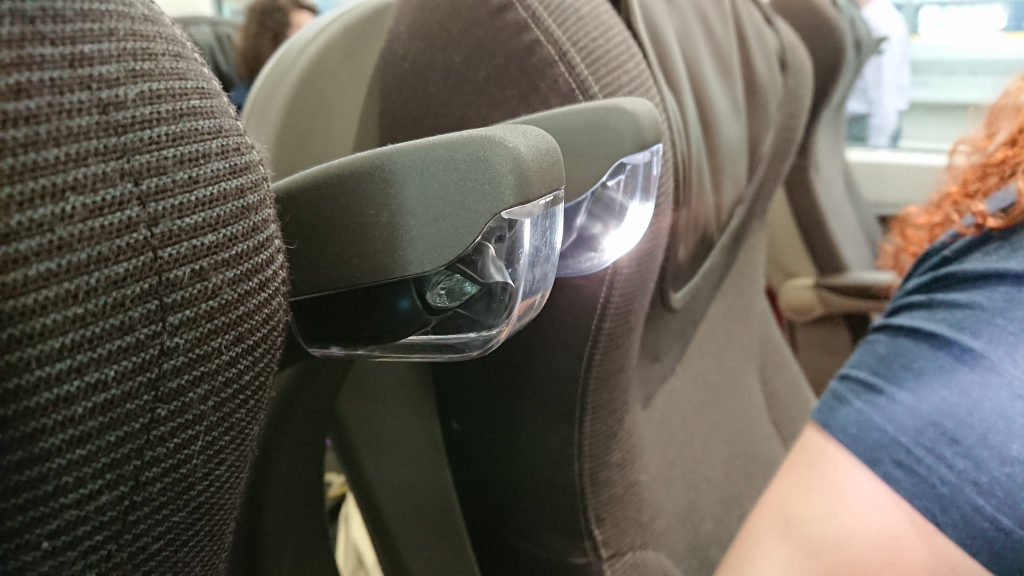 On board bites
Light meals were included on our journey. Upon booking we had to declare our individual dietary requirements, which in the end we both opted for vegan.
Our breakfast meals consisted of a seeded bread roll, jam, vegan chocolate bar, a fruit salad, and a pot of juice drink. Me not being a fan of jam I was able to have butter with my roll instead. The fruit salad was not bad although it did look a bit sorry for itself.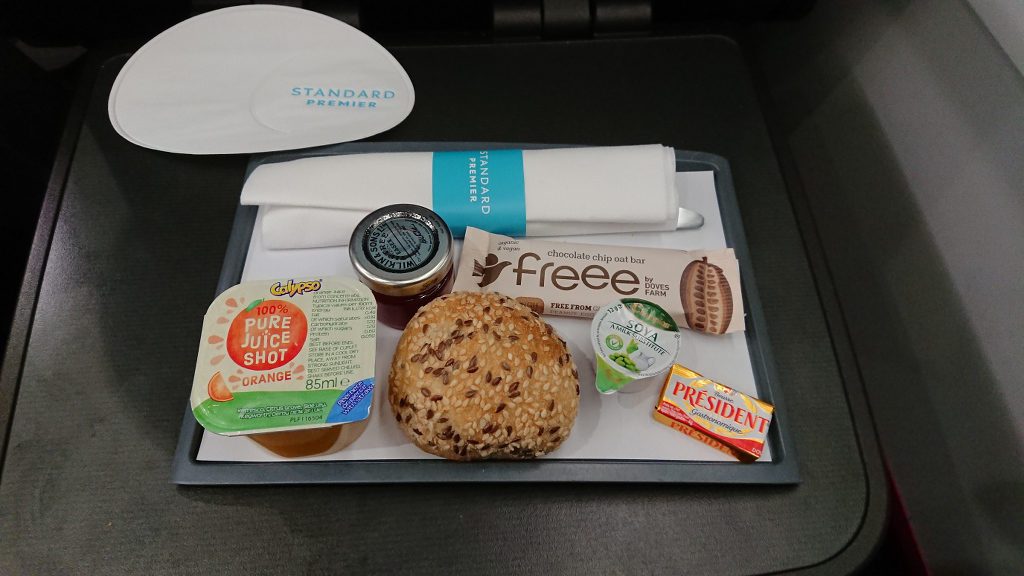 For vegan lunch we were served another roll plus a small raisin cake sprinkled with coconut shavings. At first I thought this was it and tucked in to my roll and cake, but then the main course arrived – stuffed aubergine. This was not a bad meal at all, but that said I struggled to finish it all (fussy eater syndrome kicking in here).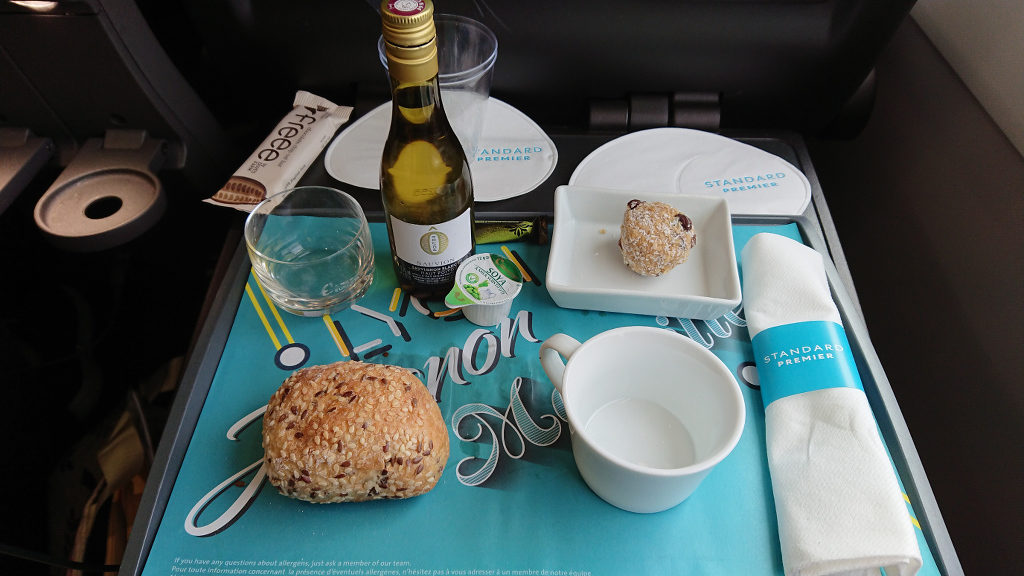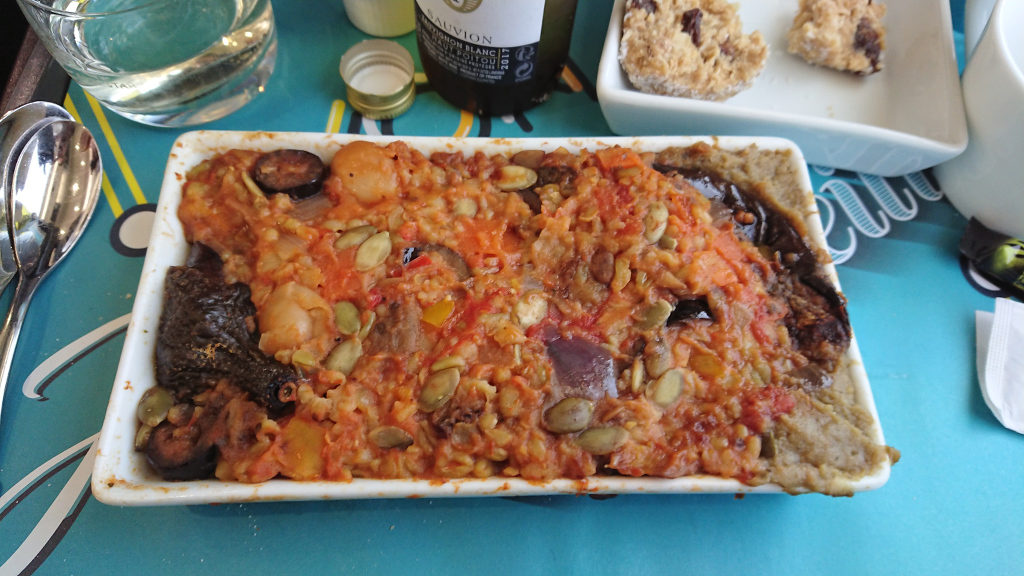 We were offered a drink with our lunch dish, and in this case we opted for a bottle of wine each (well we are in France so it would be rude not to).
A quick mention regarding the hot drinks – soya milk was provided on all occasions where tea and coffee was served, so more brownie points to Eurostar here.
A pleasant journey there…
Our entire journey on the Eurostar was very pleasant, and in a way I was a bit sad to have to get off the train when we arrived in Lyon – but then again we did need to make the way to our holiday apartment of course. The service was excellent throughout, and the food and drinks were good.
…and a pleasant journey back
The return journey from Lyon to London was equally pleasant, if anything was even better than the first journey. The vegan meal this time was a couscous & chickpea curry which was really good, and as before we just had to enjoy a complementary small bottle of wine with our meal.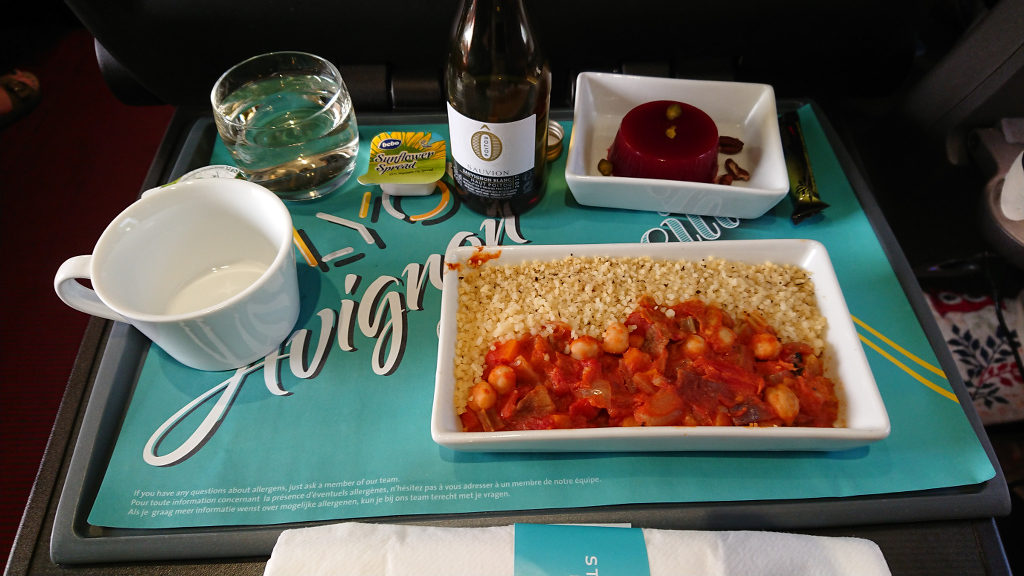 One thing to note was that there were no passport checks in Lyon, instead we had to vacate the train in Lille for such checks, which resulted in an approx 90-minute wait before continuing on to London.
Catching the Eurostar
Eurostar trains to Europe operate from St Pancras International in London, which is accessible via London's tube network as well as some main UK railway services. Eurostar trains also call at Ashford International in Kent.
Useful links
Website – https://www.eurostar.com/uk-en
Facebook – https://www.facebook.com/eurostar
Twitter – https://twitter.com/eurostaruk
Instagram – https://www.instagram.com/eurostar/
Post Tags
Post Categories