The Hoptimist, Spondon
Posted on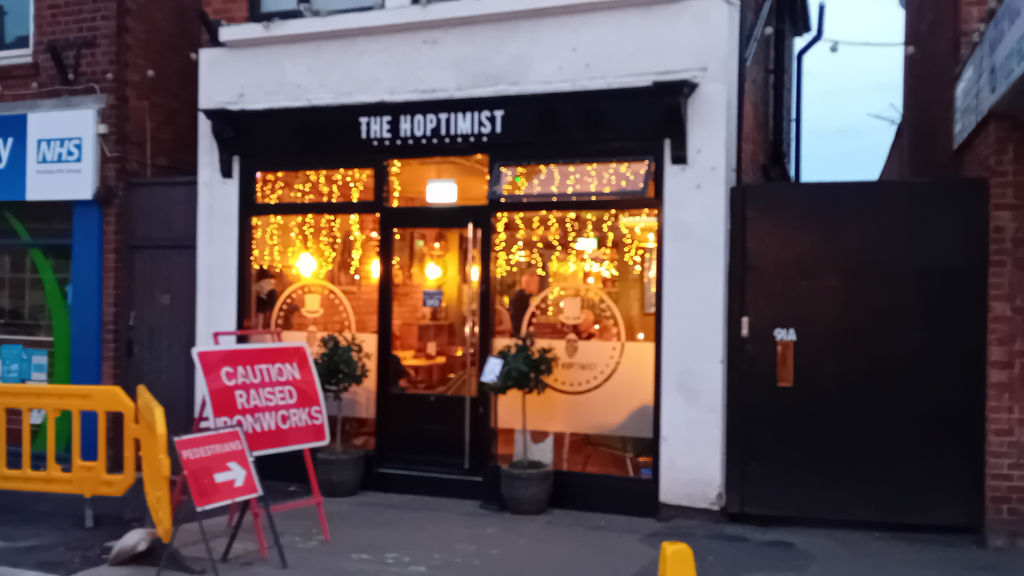 Whenever I visit a new micropub I'm always hopeful that I'll leave the venue as a happy punter and want to visit again. I would hope that this would remain the case as I visit the Derby suburb of Spondon, to the east of the city centre. More specifically to pay a visit to The Hoptimist, a former hardware store that now provides the tools for a relaxing drink or two. Given that all my previous visits to micropubs have left me very satisfied I was rather hoptimistic (pun intended) about my visit to this small watering hole.
Ever the Hoptimist
As soon as you set foot inside The Hoptimist you get first impressions of what appears to be a micropub with a narrow serving area. However when you get to the bar you then notice that there is more to this venue than just the first room. There are in-fact two main seating areas, the second area as such is situated at the back and has a rustic (and slight outdoor) feel to it. There is also a beer garden but sadly it was closed on my visit so I wasn't able to view this.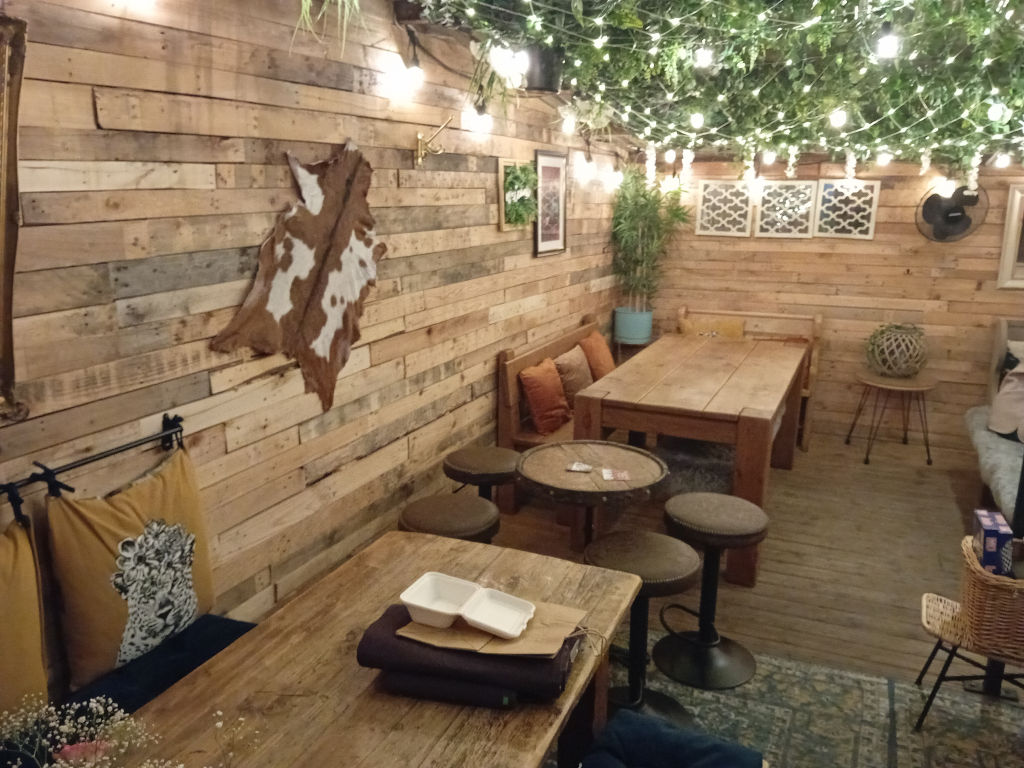 The first seating area has a combination of striped-back and painted walls with various items on display. One item that caught my eye was a London tube-style map of Spondon. Seating-wise there are a few comfy chairs available, something I certainly took advantage of here.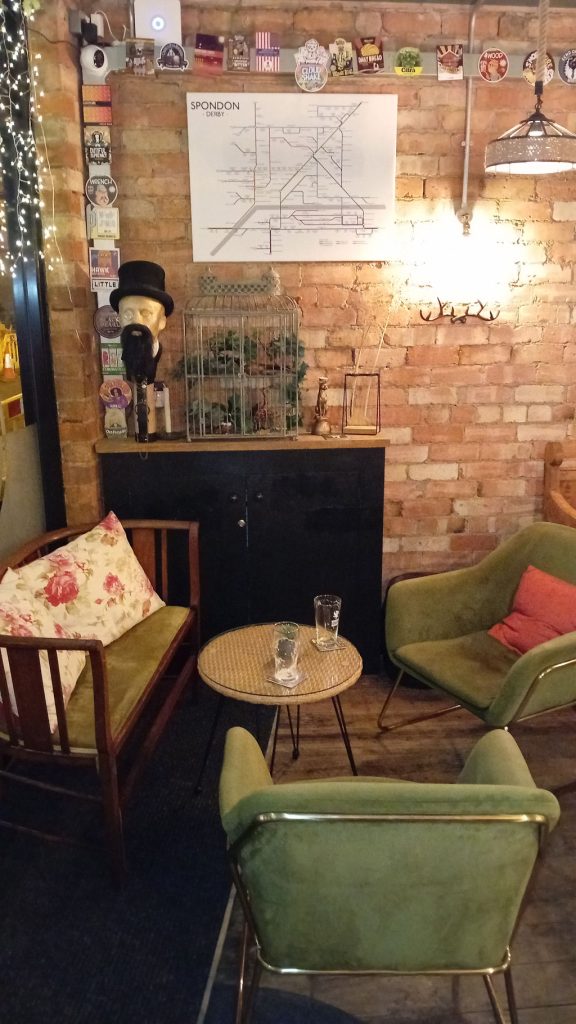 Hops on the bar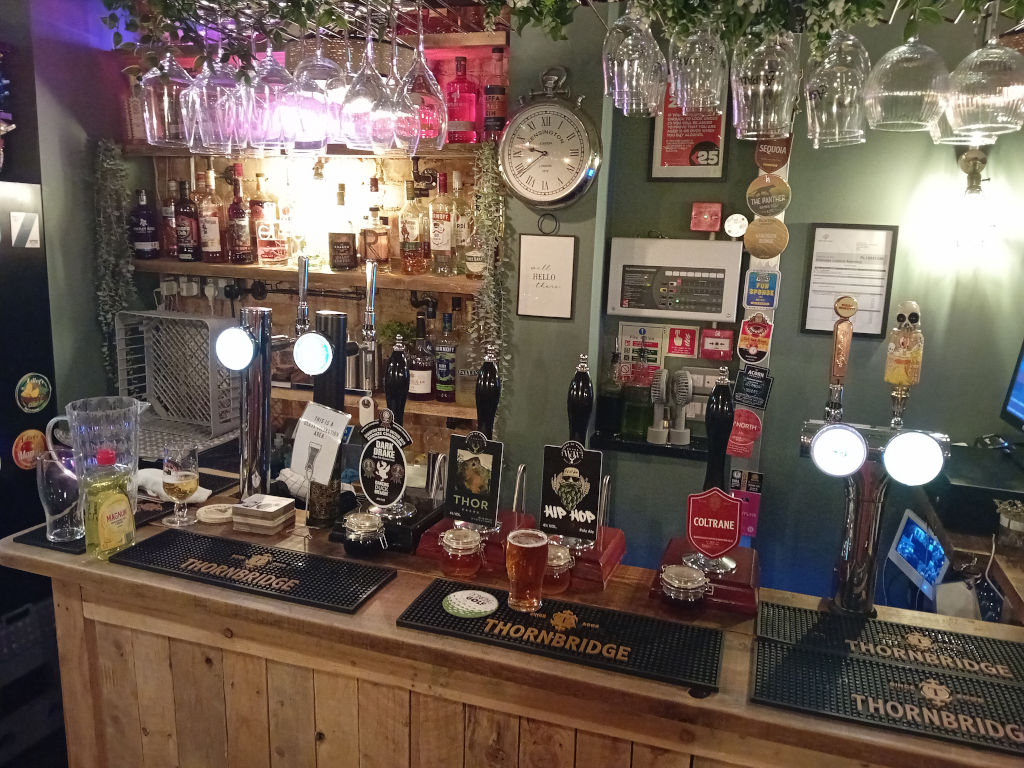 When it come to the drinks range The Hoptimist gives punters plenty of reasons for hoptimism. For starters you have up to four cask ales available along with up to four keg offerings to choose from. A selection of bottled and canned beers are also available to purchase here. Non-beer offerings include cider, wines, whiskys, spirits, and soft drinks. Food-wise the usual array of bar snacks can be purchased here including crisps, nuts and sausage rolls. The Hoptimist also host occasional hot food events – on my visit here they held a Thai food evening with a selection of Thai meals on offer.
Plenty of hoptimism
There were plenty of punters enjoying a tipple and food at The Hoptimist on my visit, and taking away the fact that it was a special food night you can see other good reasons why this particular micropub is popular with punters both local and beyond. A good range of drinks, friendly staff, and overall a very relaxing place to enjoy a drink. The Hoptimist is another welcome addition to Derby's ever growing micropub scene and is worth a visit.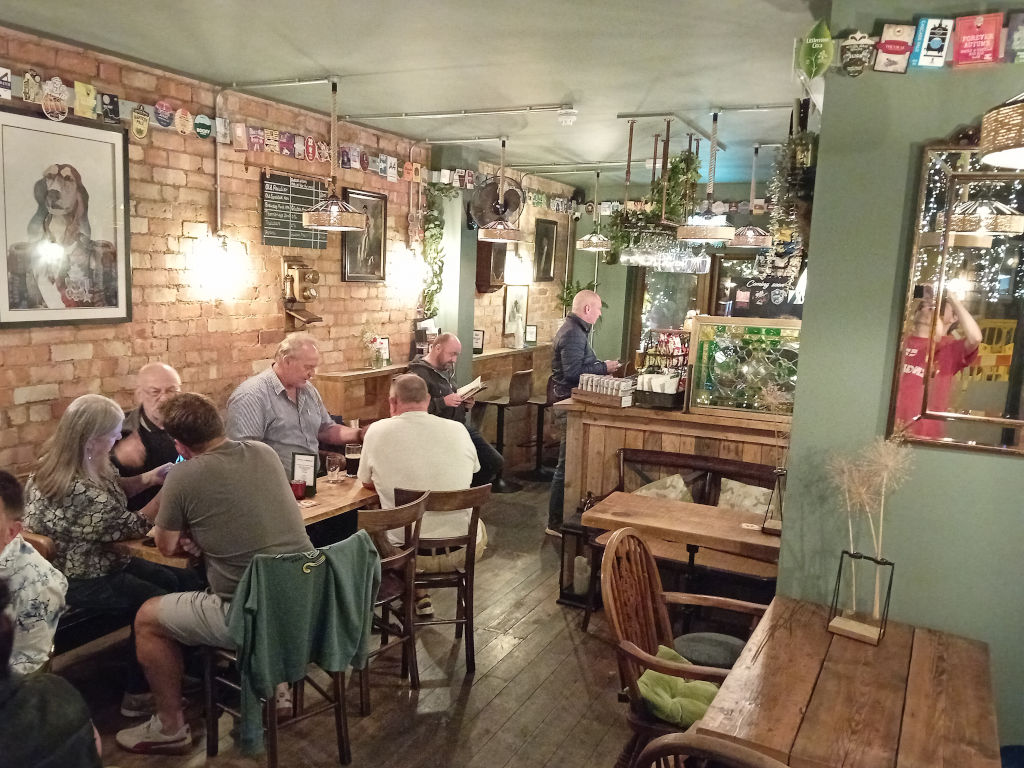 Getting to the venue
The Hoptimist is located Spondon, Derby. The micropub is served by the Ilkeston Flyer bus service that runs through Spondon.
Address – 91 Sitwell St, Spondon, Derby DE21 7FH
Nearest bus – Trent Barton's Ilkeston Flyer stops outside the venue
Useful links
Facebook – https://www.facebook.com/TheHoptimistSpondon/
Post Tags
Post Categories