Ripley's Little Ale House
Posted on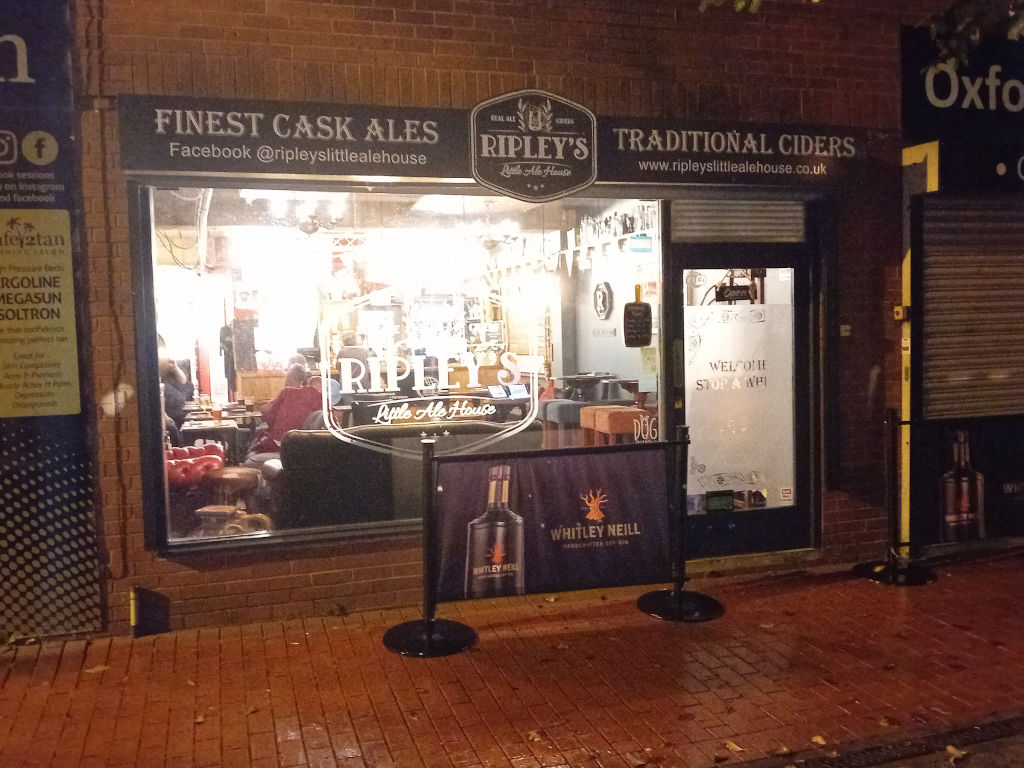 Whenever I stay over in my old home village in Derbyshire I'll quite often take a trip on The Sixes bus routes to Derby or Belper, or occasionally to another destination that I can get to on the said bus service (the Peak District areas are still on my 'to visit' list). So one evening in September 2023 I would catch The Sixes to the market town of Ripley to check out one of its town centre micropubs, in this case the aptly named Ripley's Little Ale House.
Little by name, but not inside
This micropub may well be named as the Little Ale House, but this single-room venue isn't that little in terms of well, room. It's got a slightly spacious feel inside with a good amount of seating available as well as easy access to the bar that's situated at the back of the room.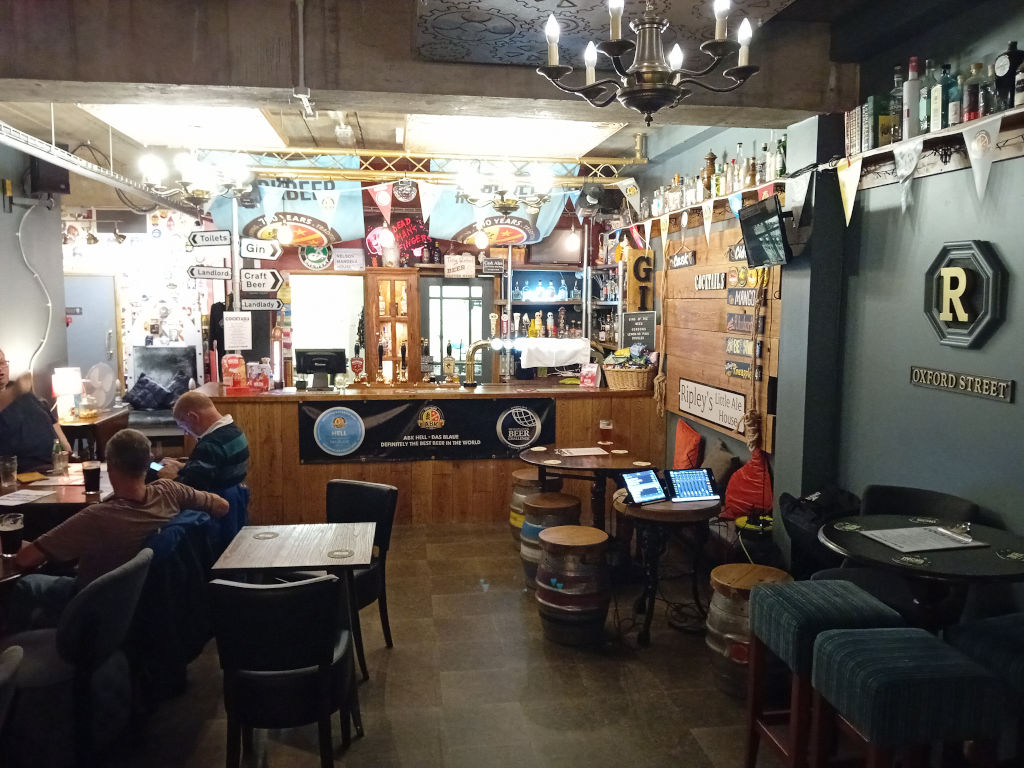 Speaking of the bar area and you can't miss it, or at least you can't miss the road signs that are on display there and pointing you to the important parts of a micropub. Also worth a mention is the 'throne' chair next to the toilets (the signs don't actually point to the chair though).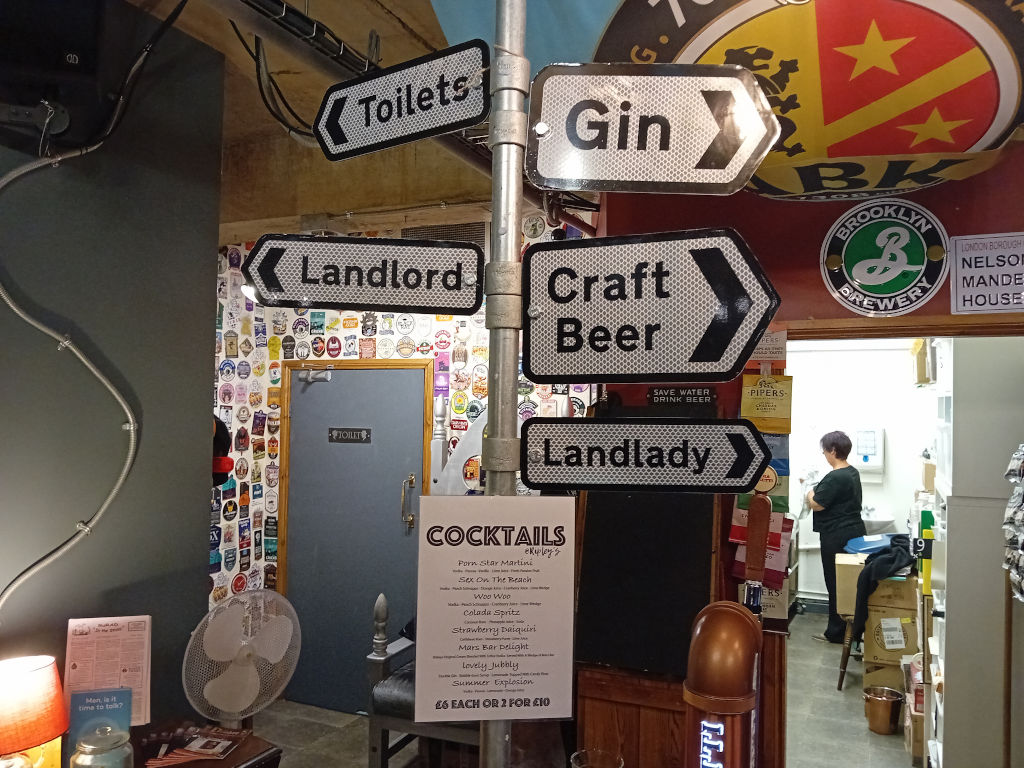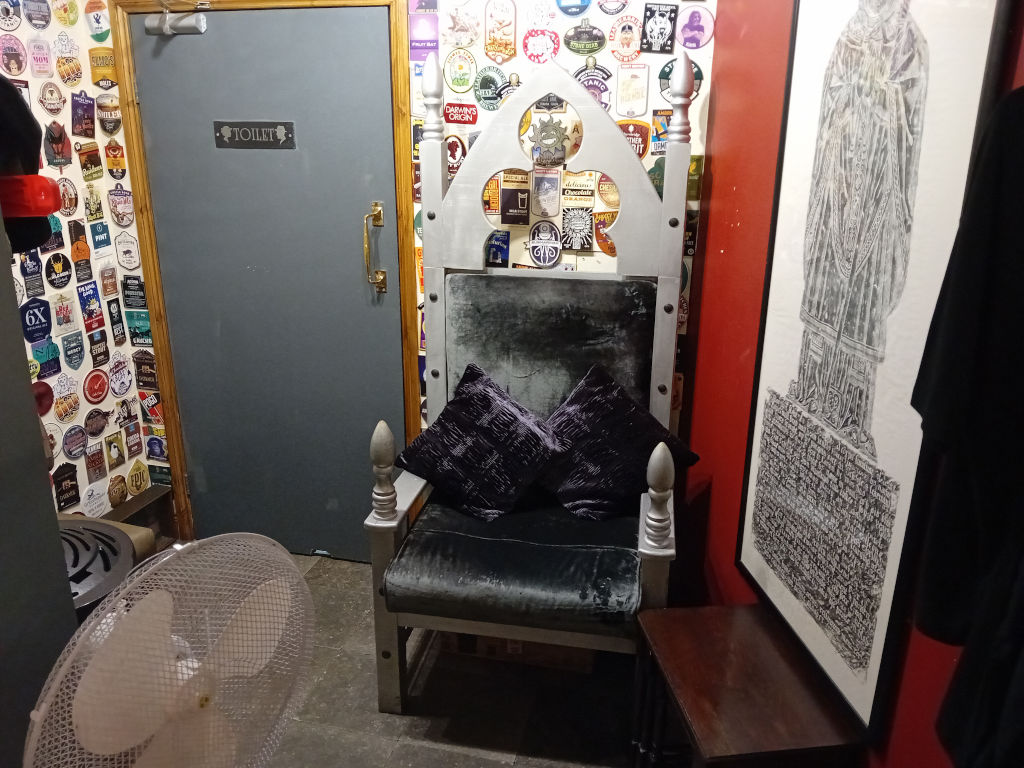 Little by name, but in drinks range
Once you've navigated your way to the bar (remember the signs are there) there's then just the small matter of which tipple to enjoy, and the drinks range available at Ripley's Little Ale House is certainly not little indeed. Cask fans have up to five real ales to choose from, whilst there is also a good range of keg beers available. Cider drinkers are also well catered for with up to four tipples to tickle your taste buds.
For what to many may seem unusual for a micropub there is a rather decent range of cocktails available here – up to eight tipples to try in fact. Elsewhere you have wines, spirits, whiskys, and soft drinks available as well as the usual array of pub snacks including crisps and nuts.
A great little watering hole
Ripley's Little Ale House may be named as little but the impression that you'll be left with after visiting here is anything but little. There's a good drinks range available plus friendly staff working here. This is a good micropub that I can certainly recommend if visiting Ripley.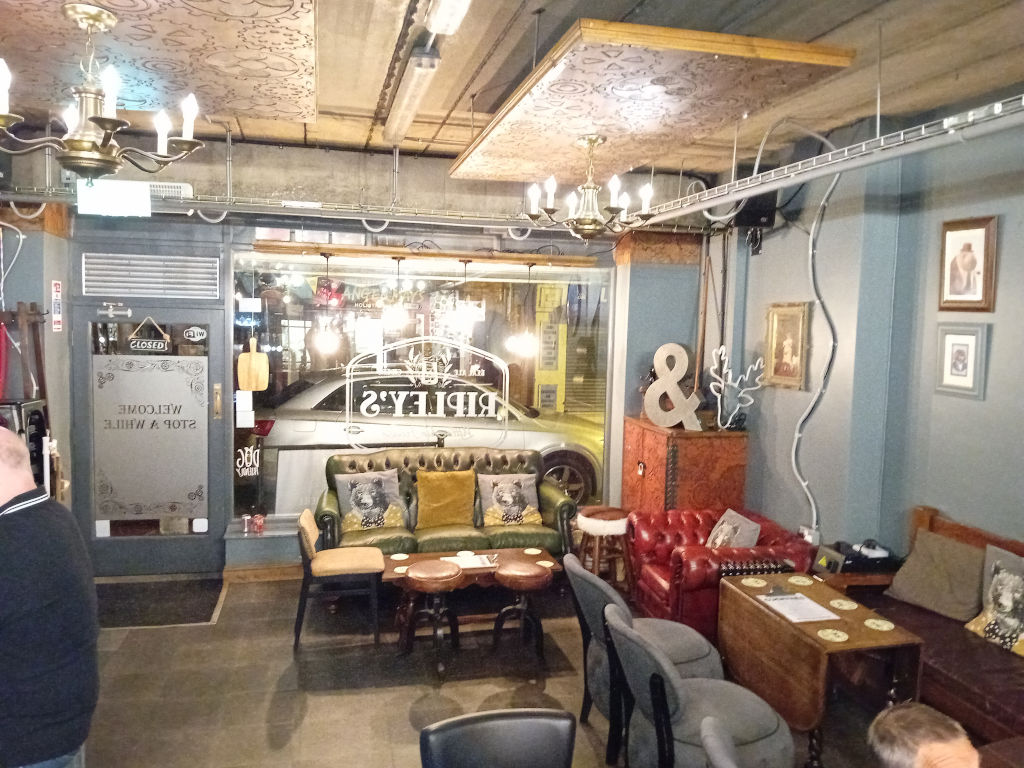 Getting to the venue
Ripley's Little Ale House is located on Oxford Street in the town centre of Ripley, Derbyshire. The venue is easily accessible via numerous bus routes serving Ripley including from Derby, Nottingham, Chesterfield, and Mansfield.
Address – 42-44 Oxford St, Ripley DE5 3AP
Facebook – https://www.facebook.com/ripleyslittlealehouse
Main bus routes (all TrentBarton):
Post Tags
Post Categories