The Last Post, Derby
Posted on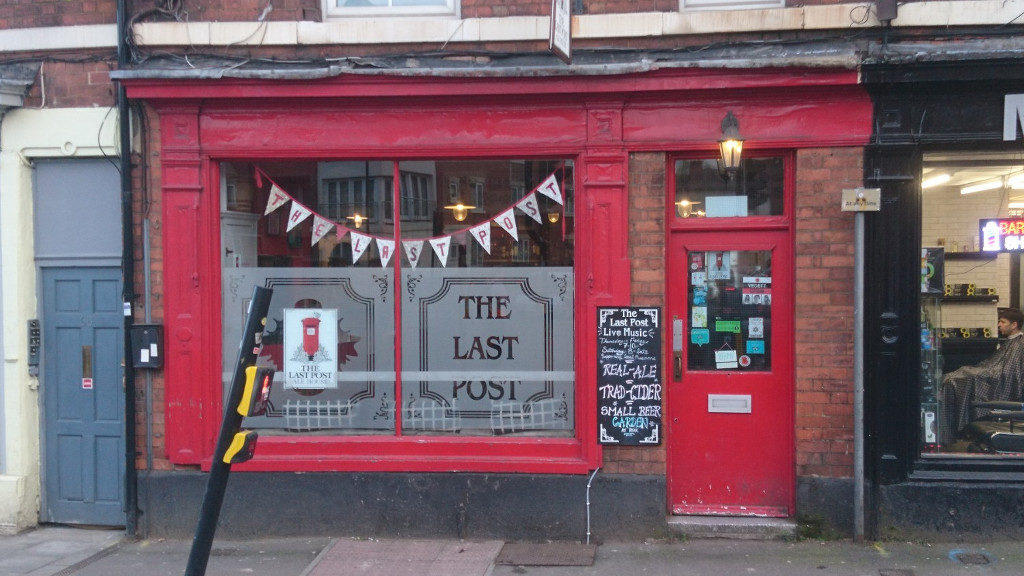 In case you hadn't noticed by now I've been a fan of these small drinking establishments for a variety of reasons including:
seeing previously disused units being brought back into use
new real ale watering holes being opened up at a time when several bigger pubs are still closing (hence filling the voids)
the small size of the establishments, resulting in a more close-knit drinking environment
With regards to the small size well they do say that 'small is beautiful', a saying that is most certainly the case when it comes to micropubs. Small is especially true in regards to Derby micropub The Last Post, a former small post office now delivering a different type of service in the form of real ale (plus other drinks).
By small, we mean SMALL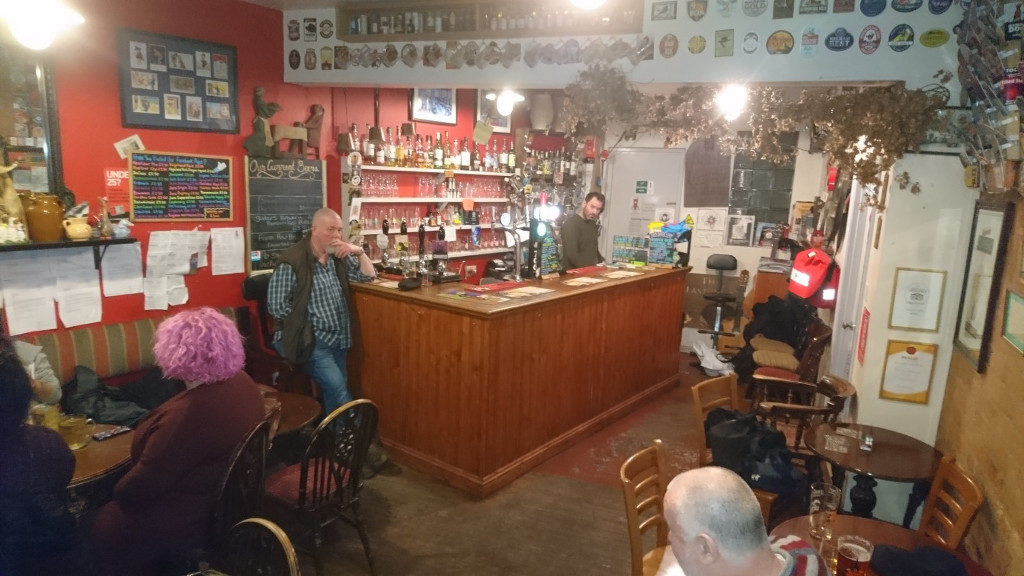 As far as small watering holes go size-wise The Last Post really defines the term micropub. This one-room establishment is probably the smallest micropub that I've visited so far – I'd reckon that it holds on average a normal max capacity of around 20-25 punters, although I have read somewhere that it could hold up to 45 punters (at a push), which would make it rather cosy indeed.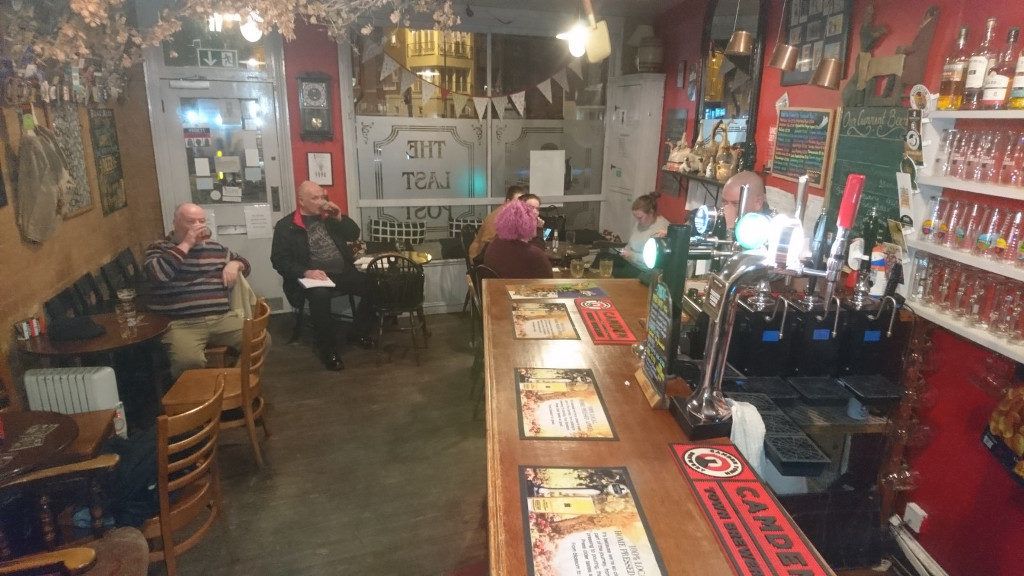 Some micropubs like to make references to their former uses and The Last Post is no exception, with an old Royal Mail bag on display as well as a painting of a red postbox (on a door for the toliets of all places).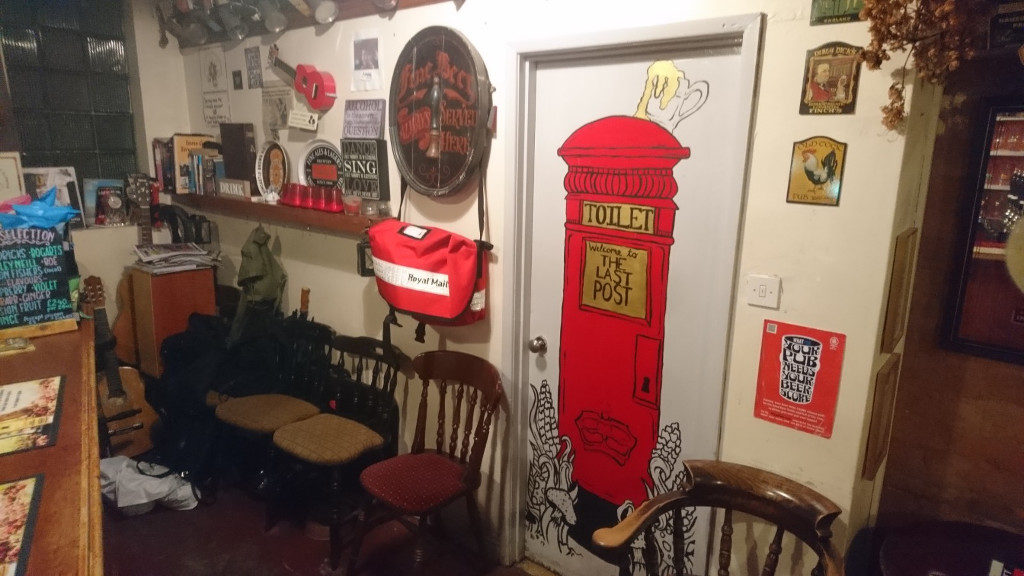 Small drinks range? Actually, NO!
Whilst the size of the room at The Last Post is rather small the drinks range on offer here is anything but small, especially if you are into spirits and whiskeys where you have a wide selection to choose from.
For real ale drinkers there are up to four tipples available to choose from, plus there are also keg beers and ciders available. Also available are a selection of gins, wines, and soft drinks. Snack-wise you have crisps, nuts, cobs and pork pies available should you need something to eat with your chosen drink.
A 1st Class Micropub
For such a small micropub The Last Post has plenty going for it including a good selection of drinks, within easy walking distance from the city centre, and generally having a good intimate feel to the place. Another selling point for The Last Post is that it holds regular live folk music gigs every weekend, so all the more reason to visit this fine micropub. For me though it is a great little watering hole all round, and that's a good enough reason for me to visit The Last Post again soon.
Finding the venue
The Last Post is located just outside Derby city centre – a 5-10 minute walk away. A few bus services run past the micropub from the city centre including Arriva Derby's 8 and 9 routes, as well as Trent Barton's Swift service.
Address – 1 Uttoxeter Old Rd, Derby DE1 1GA
Useful Links
Facebook – https://www.facebook.com/The-Last-Post-463961820371769/
Post Tags
Post Categories