The Creaky Floorboard, Derby
Posted on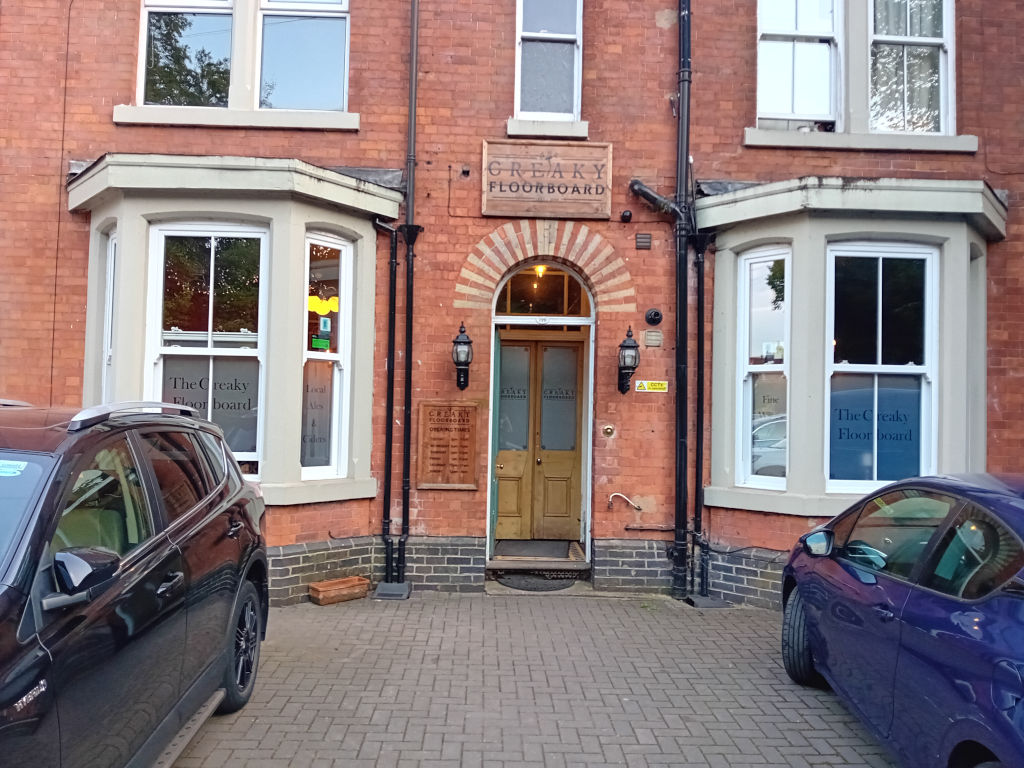 The vast majority of micropubs are established in units previously used for other commercial purposes including retail shops, launderettes, chemists, post offices, cafes, etc. The building that is now home to The Creaky Floorboard micropub in Derby however is none of those things, but is in fact a residential building that has been altered on the ground floor to become a small watering hole. So let's see what this home-turned-micropub is like as we go….
… through the micropub keyhole.
The first thing that strikes me upon arriving at this micropub is the very minimalistic exterior at the entrance. The wooden signage sort of blends in to the brickwork and in some ways does not shout out 'pub'. If fact it give me vibes of a members social club as opposed to a standard micropub if you get what I'm trying to say here.
Inside you have three seating areas to choose from. Firstly there's the main room with the bar area, a log burner, various framed pictures on the walls amongst other decorative features.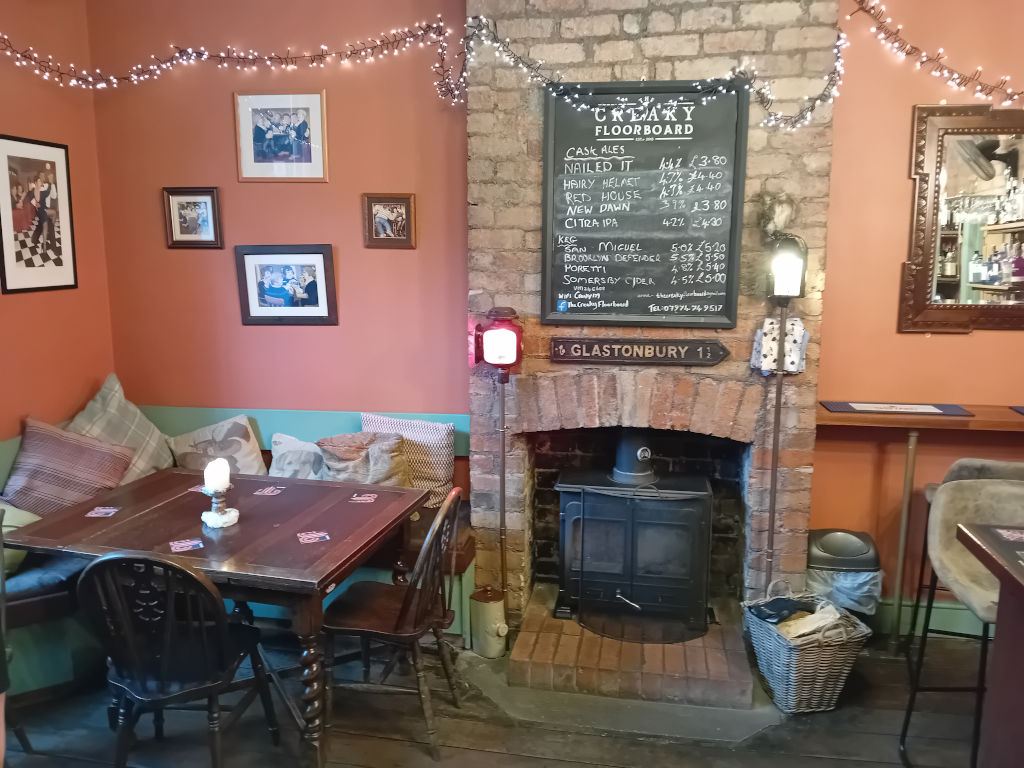 Then there's the smaller green room (a darker green as well) again with seating and decorative touches, and also a bookcase with plenty of reading materials as well as a selection of board games. Finally there's the outdoor beer garden with an entrance that feels like a old garage now refurbished.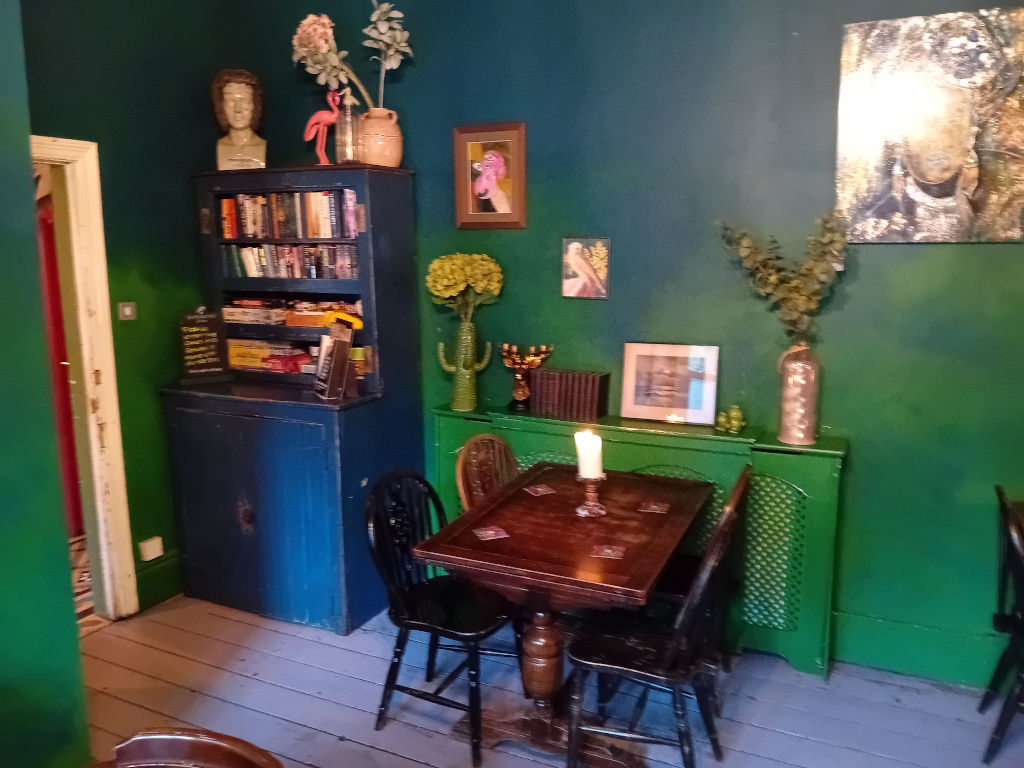 Now it's time to check out the beers
The drinks range available at the Creaky Floorboard is as good as you will find at any other micropub. Real ale drinkers have up to five cask beverages to choose from, whilst keg fans have up to four tipples available including a keg cider. Other drinks available include wines, spirits, whiskeys and soft drinks. Pub snacks on offer include cobs, pork pies, and a cheese platter.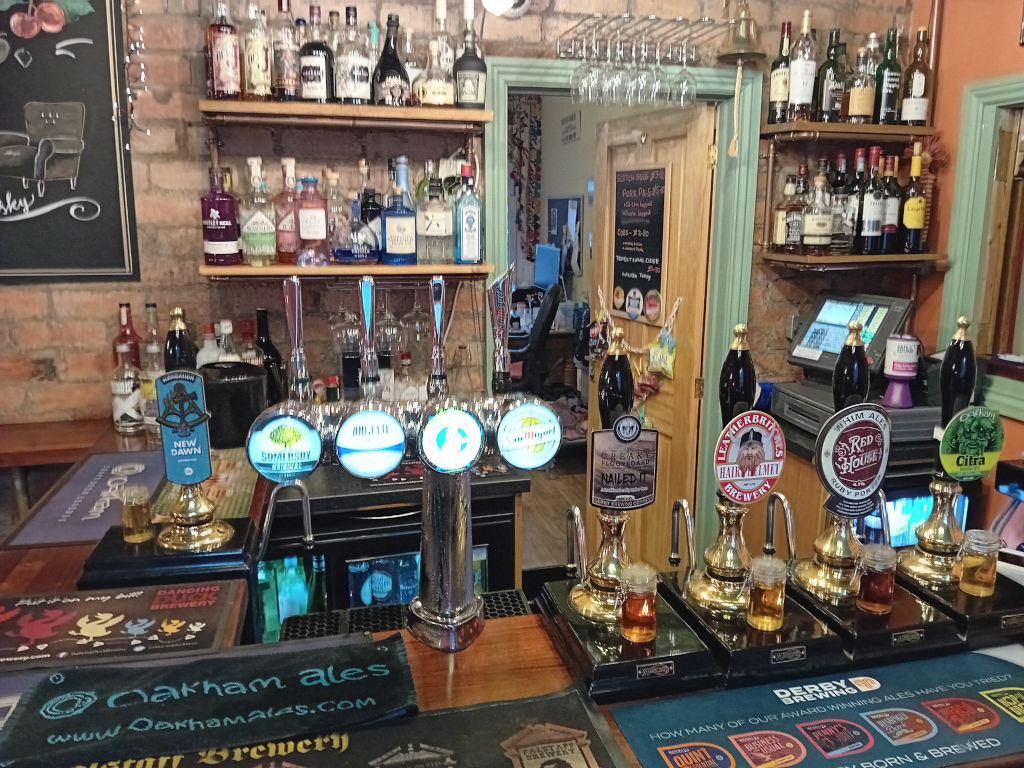 So, let's look at the micropub evidence
For a transformation from full residency to micropub the owners of The Creaky Floorboard have done a superb job of creating a new small watering hole for the local area. There's a lot to like here including a good range of ales, friendly staff, and a relaxing atmosphere throughout. On my visit I got chatting to a regular visitor who mentioned about the community aspect of such micropubs and how you end up having a good conversation with fellow punters here – a theme that is very common with most micropubs.
So who goes to a micropub like this? Well I think we can safely say that people who appreciate good quality drinks and happy to engage in conversation over their chosen tipple will happily pay a visit to micropubs such as The Creaky Floorboard. I'm definitely one of those people and for me this micropub is a very welcome addition to the local area.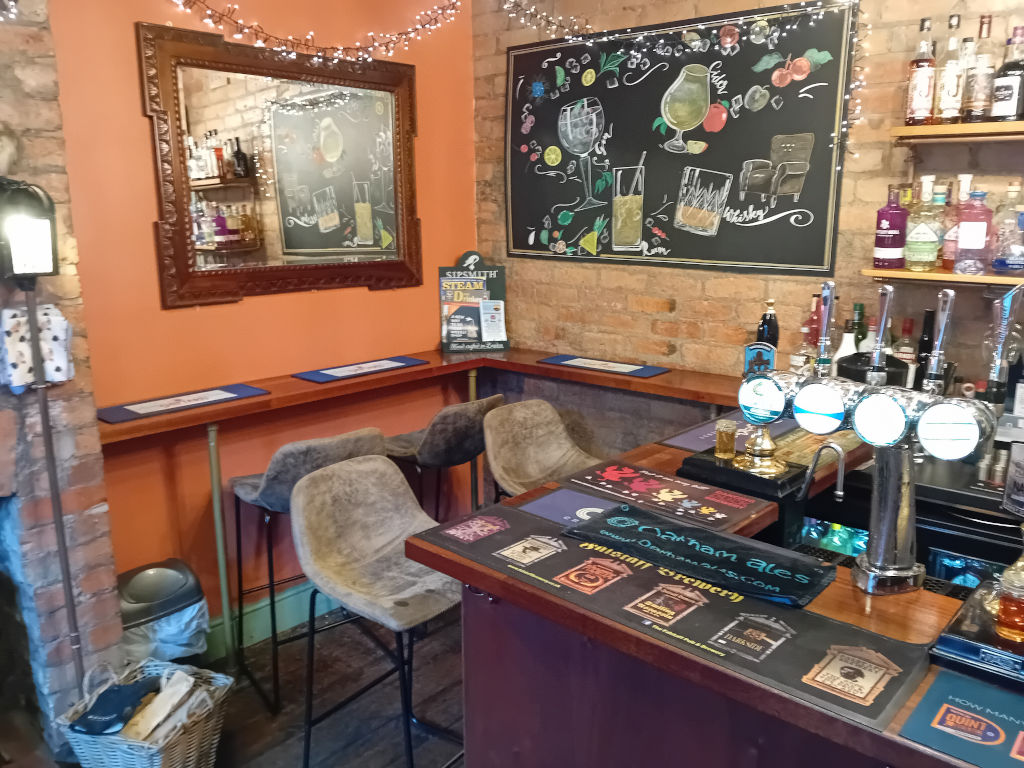 Getting to the venue
The Creaky Floorboard is located on Kedleston Road, the main road linking Derby City Centre and the suburb of Allestree. The micropub is served by the frequent Allestree bus service that runs along Kedleston Road.
Address – 179 Kedleston Rd, Derby DE22 1FT
Nearest bus – Trent Barton Allestree stops right near the venue
Useful links
Facebook – https://www.facebook.com/thecreakyfloorboard
Instagram – https://www.instagram.com/thecreakyfloorboard
Post Tags
Post Categories