Trent Barton Allestree
Posted on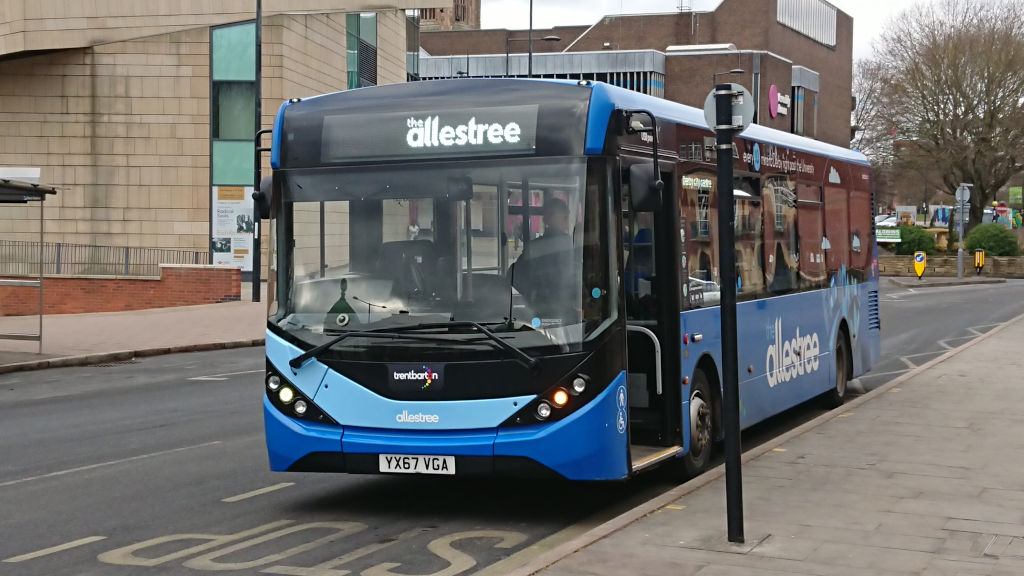 With another weekend away in and around Derby approaching thoughts turned to which places to visit whilst I was back near my home city. Of course I thought about where I could visit that could involve leaving the car behind and instead traveling by bus. One place I settled on was a popular park in the north of Derby that I could take my son to, and in turn this gave me the perfect excuse to take a ride on another route from my favourite bus company Trent Barton. Firstly a trip on The Sixes to Derby was needed before I could hop on-board The Allestree.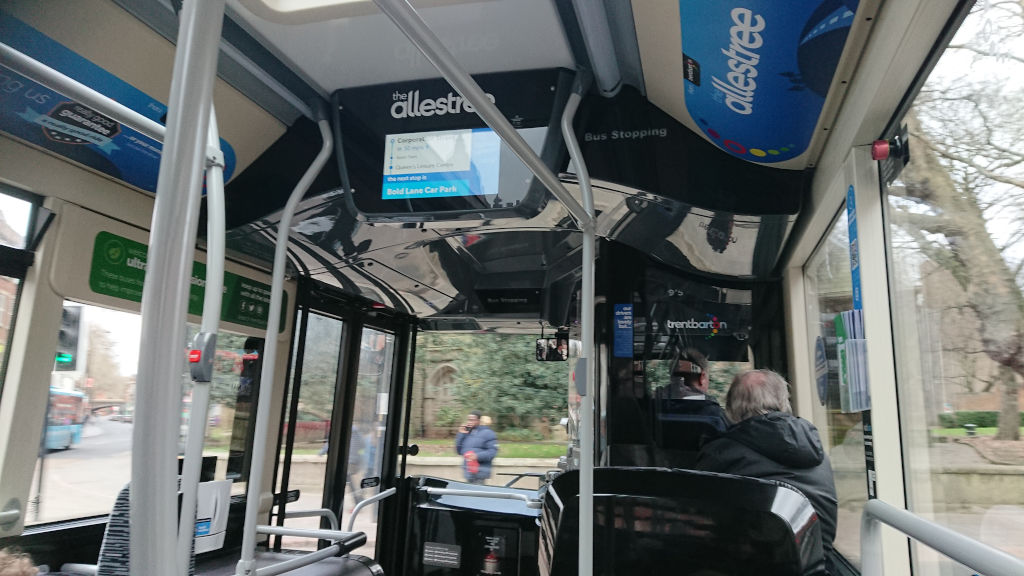 I'm blue but also green
The Allestree is one of Trent Barton's city routes, in this case connecting Derby city centre with Allestree, a suburb located in the north of the city area. The service runs as a circular route starting and finishing in the city centre, on-route serving various parts of Allestree as well as Kedleston Road, one of the main corridors into Derby. There are two different routes on The Allestree, both identified by colour:
Blue route – serving Allestree in a clockwise direction
Green route – serving Allestree in an anti-clockwise direction
The Allestree runs every 10 minutes during the day (Monday-Saturday) with buses alternating between Blue and Green routes. There are also plenty of evening and Sunday services on offer.
The buses now used on The Allestree feature stop-start engine technology that stops the engine running when the bus is at a standstill (e.g. when at a bus stop picking up passengers) and then starts up again when it's about to move. This technology helps to reduce fuel consumption and thereby doing its bit for the planet.
On-board the blue Allestree-branded buses you will find USB charging points which are very useful for giving your phone battery some extra juice. Also, at the front of the bus there is a screen with useful details of the next stops as well as telling you how long there is until the bus reaches it's final destination, in this case back to Derby City Centre. As with many other Trent Barton services there two buggy/wheelchair zones and a folding ramp to help passengers requiring extra help when boarding and exiting the bus.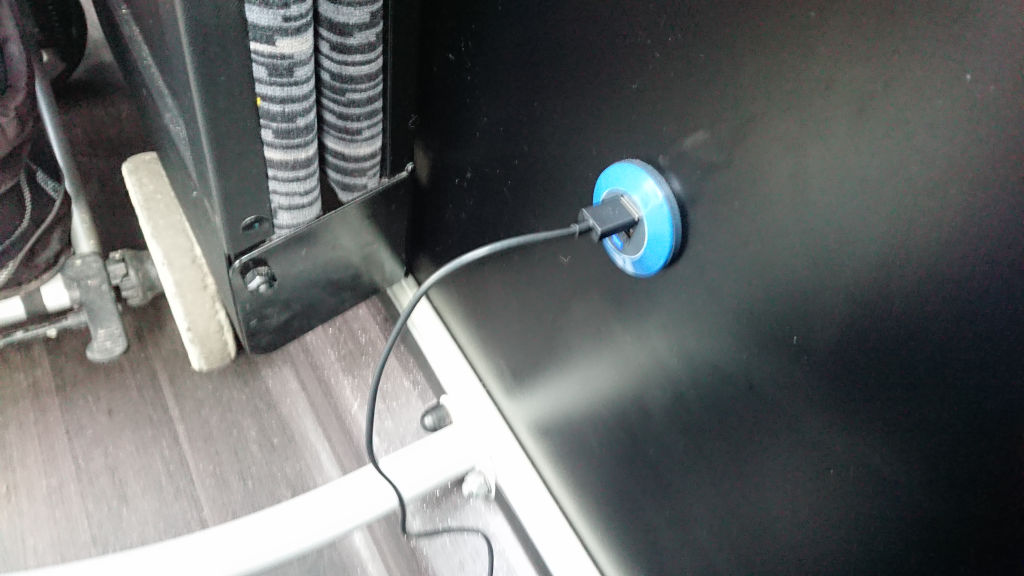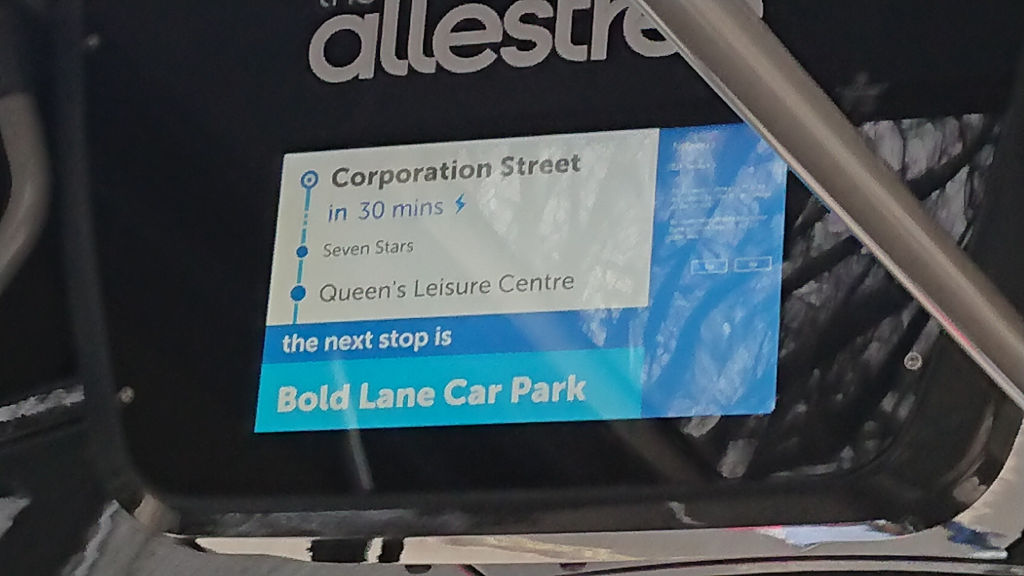 Places of interest on-route
There are a few places served by The Allestree that are worth knowing about:
Marketon Park – One of Derby's public green spaces that also has a childrens activity park, and is definitely worth a visit especially for keeping the little ones entertained.
University of Derby – My old university, I sometimes used The Allestree to get to and from uni. The service stops right by the entrance to the main university campus.
Micropubs – I wasn't going to write up another bus route article without mentioning about the small watering holes that you can visit on the service. There are three micropubs served by The Allestree:
All aboard The Allestree again
For what is essentially a city suburb commuter route there are a few places tourism-wise that make this particular bus service worth taking a trip on. That combined with frequent services, comfortable buses, great drivers, etc makes The Allestree another top-notch service. Now I really need to visit those micropubs that this route serves (edit – all visited!).
More info – https://www.trentbarton.co.uk/services/allestree
Disclaimer – All views mentioned above are 100% my own and are not representative of Trent Barton.
Post Tags
Post Categories