Sawley Junction, Long Eaton
Posted on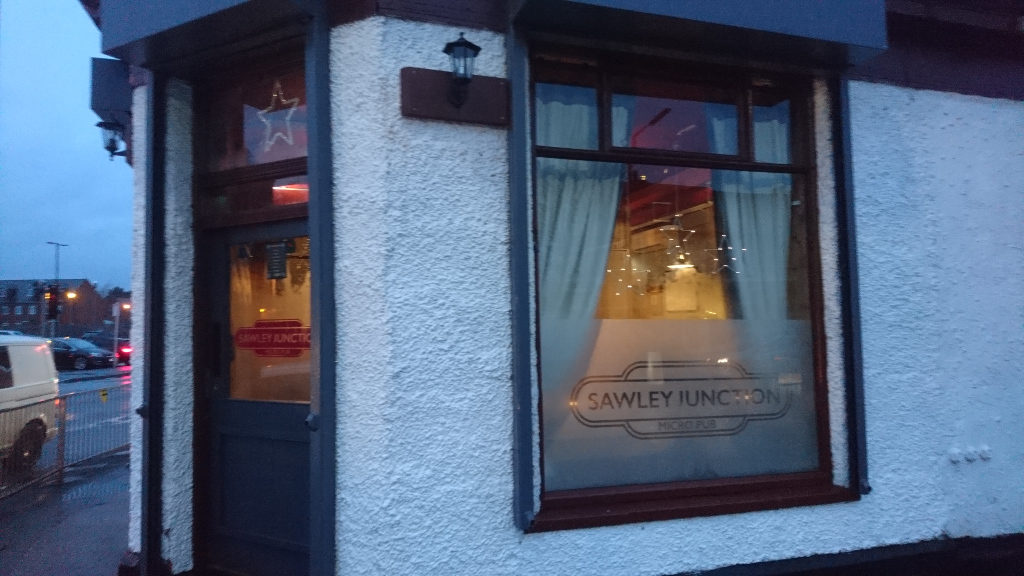 Quite often you hear reminders of not drinking and driving (and quite right as well), and in many cases we are encouraged to take alternative forms of transport to get to the pub whether it's by bus, by train, or simply just walking there. Now I always go by these rules, and anyway I always like an excuse to get on the bus to visit a new micropub, whilst other people will opt for the train instead to take them to their chosen watering hole.
Indeed there are certainly plenty of buses and trains operating in the Derbyshire town of Long Eaton (right by the Derbyshire/Nottinghamshire border) with a good number of buses running to the town's railway station. And what new small establishment has recently (December 2018) opened right opposite the station? Yes you've guessed it – a micropub. So next stop – the Sawley Junction.
Better than your standard waiting room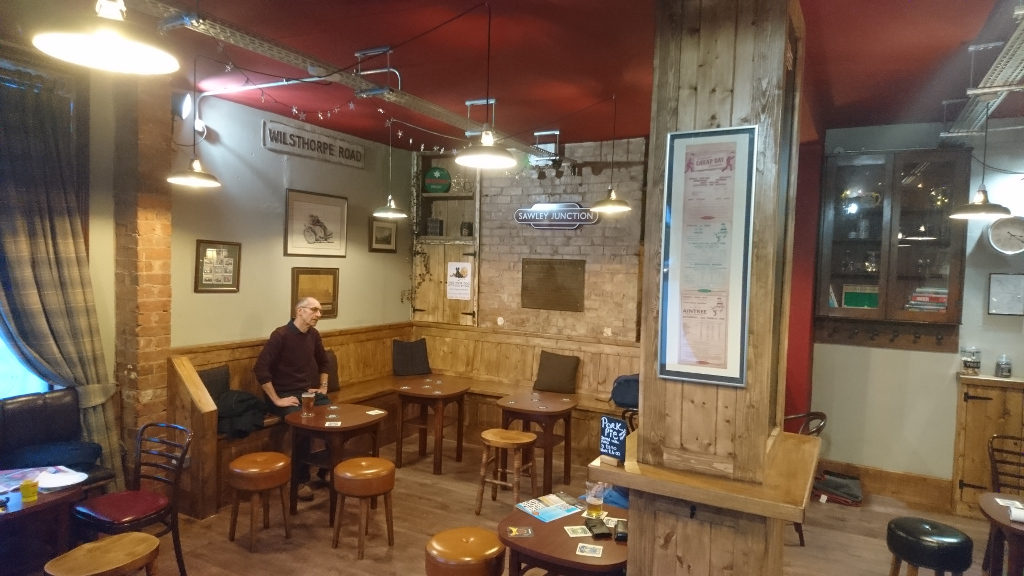 This micropub has a rather appropriate railway theme with various memorabilia dotted throughout, including old railway timetables, a frame of an old route map, and an old railway plaque. The logo for the micropub has a subtle London Tube-esque look to it. If you look towards the outside then you may even see today's trains passing by from the nearby station (just make sure you don't miss your bus or train back).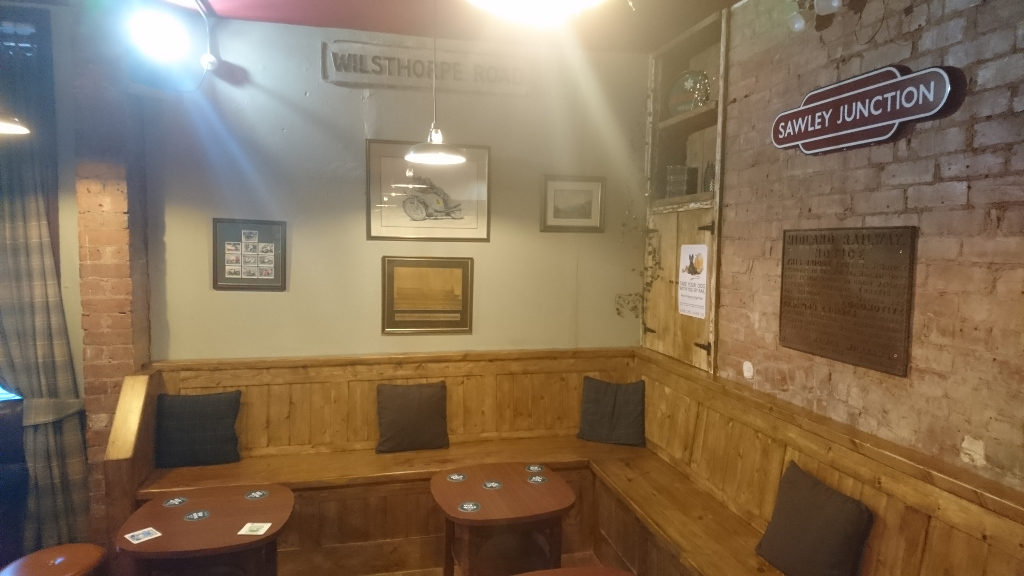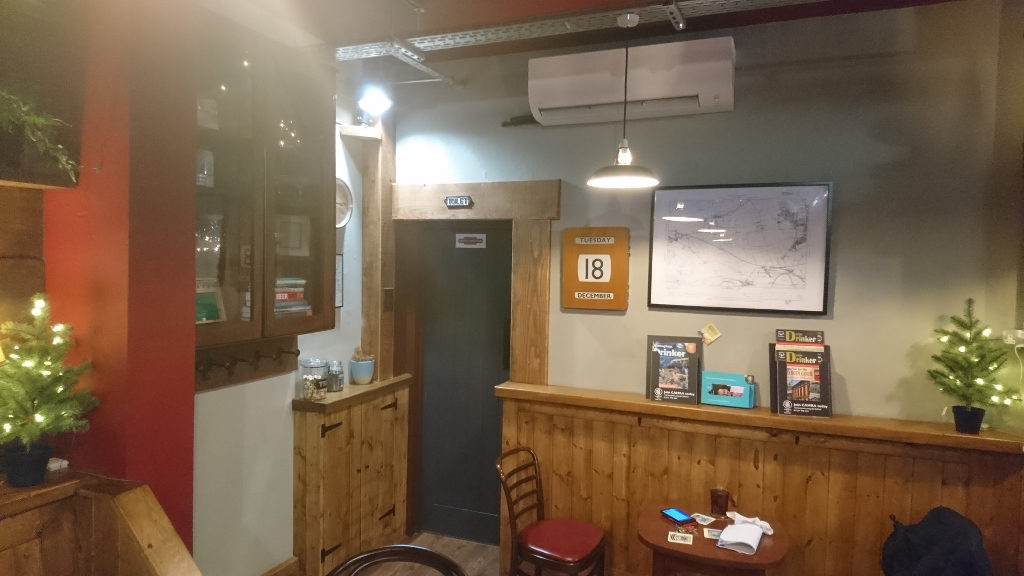 Beers, anyone?
Well it would be rude not to sample the beer range on offer at Sawley Junction. Ale fans have up to five tipples to choose from, whilst cider fans have up to six real ciders available to them. Also available are wines, spirits, soft drinks, and hot drinks including tea and coffee.
Back at the Junction again?
For a micropub that has not been open that long (at time of visit and writing) the Sawley Junction is already proving popular with both locals and visitors alike, and there are several factors that will no doubt help to keep the punters coming through the doors, including great beers. It really is the kind of waiting room that you probably won't want to leave, but will have to at some point (e.g. to get home). In this case you'll just need to remember to pay another visit to Sawley Junction sometime soon – I certainly will.
Getting there
The Sawley Junction is located opposite Long Eaton railway station, and is easily accessible via numerous bus and train services from Long Eaton town centre, Derby, Nottingham, and beyond (connections available from town centre where required).
Address – 176 Tamworth Road, Sawley, Long Eaton NG10 3JU
Nearest buses – my15, Skylink Nottingham
Nearest train – Long Eaton Railway Station
Useful Links
Facebook – https://www.facebook.com/sawleyjunction
Twitter – https://twitter.com/Sawleyjunction
Instagram – https://www.instagram.com/sawleyjunction/

Post Tags
Post Categories