Town Street Tap, Duffield
Posted on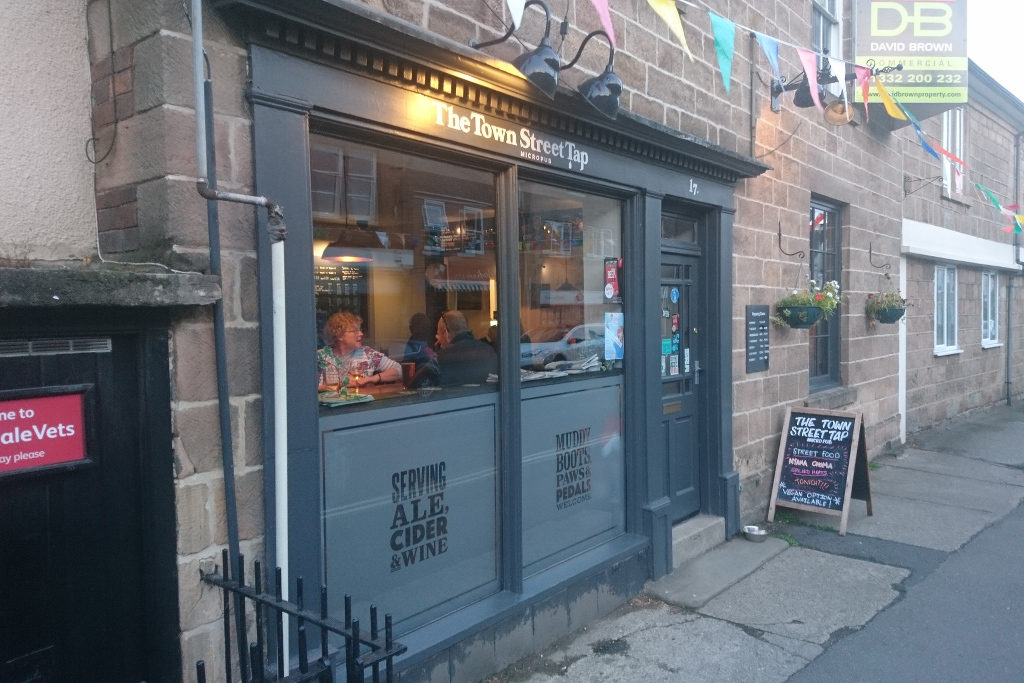 Over the last few years there has been a rapid increase in the number of old units being converted into small micropubs across the country. Now I'm a huge supporter of these small drinking establishments and have visited several fine micropubs all over the East Midlands. So imagine my delight when, in 2016, a new micropub would open up in my old home village of Duffield in Derbyshire – naturally I just had to pay a visit.
Duffield's micropub is called the Town Street Tap, and is quite fittingly named after the street that it is located in. The micropub is situated in a former tearoom, although you wouldn't be able to tell this upon setting in the place having been renovated inside with painted walls, blackboards, seating and tables.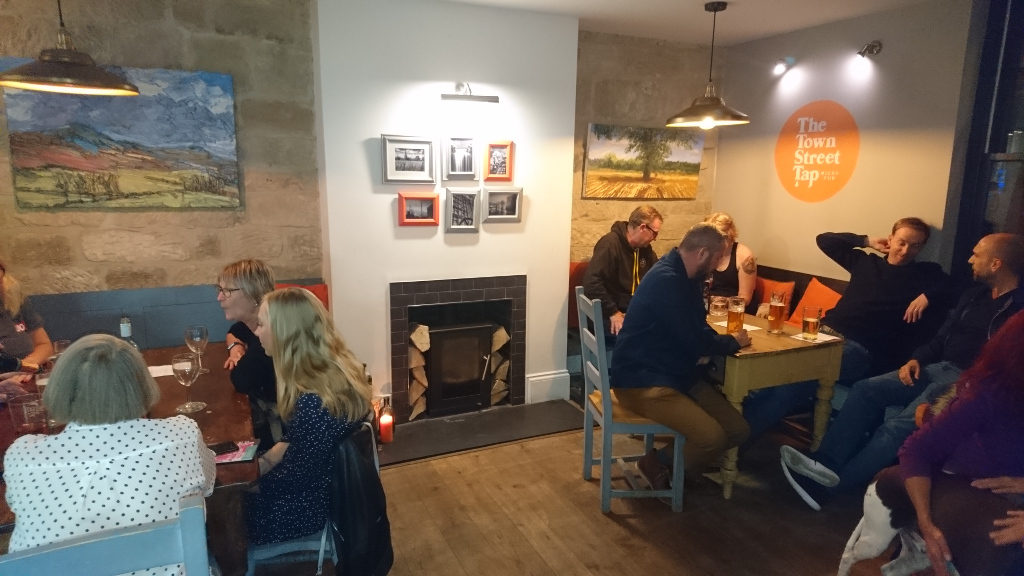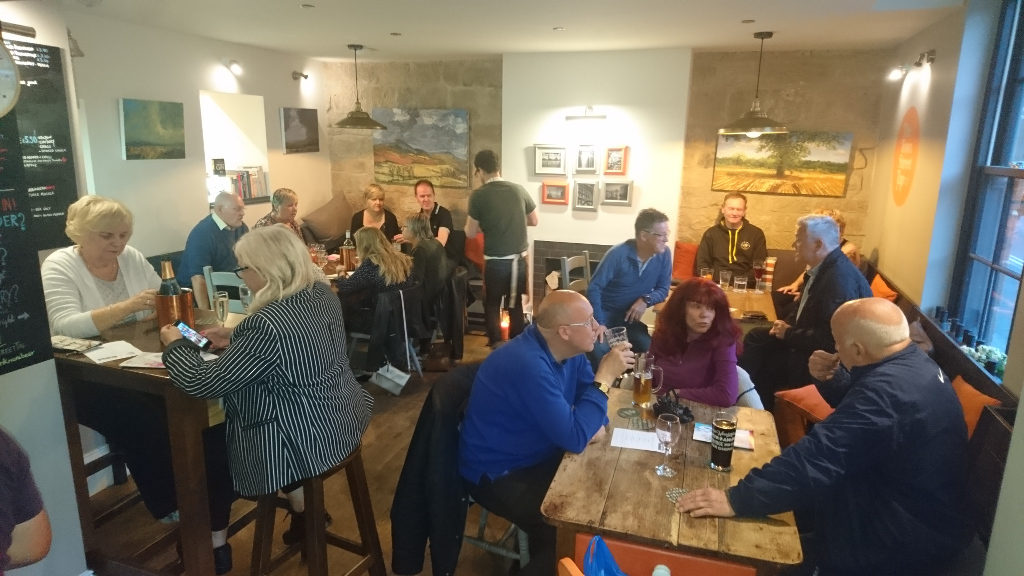 The drinks range
Being a micropub the emphasis here is on real ales, and the Town Street Tap certainly delivers here. Here you have up to six real ales to choose from – at least one from owners Tollgate Brewery plus several guest ales. As well as ales the Town Street Tap also serve a selection of real ciders, wines, soft drinks and traditional pub snacks such as crisps, pies and scotch eggs.
There is no bar in this pub; instead staff here will bring your drinks and snacks to you 'table-service' style with ales being served straight from the cask.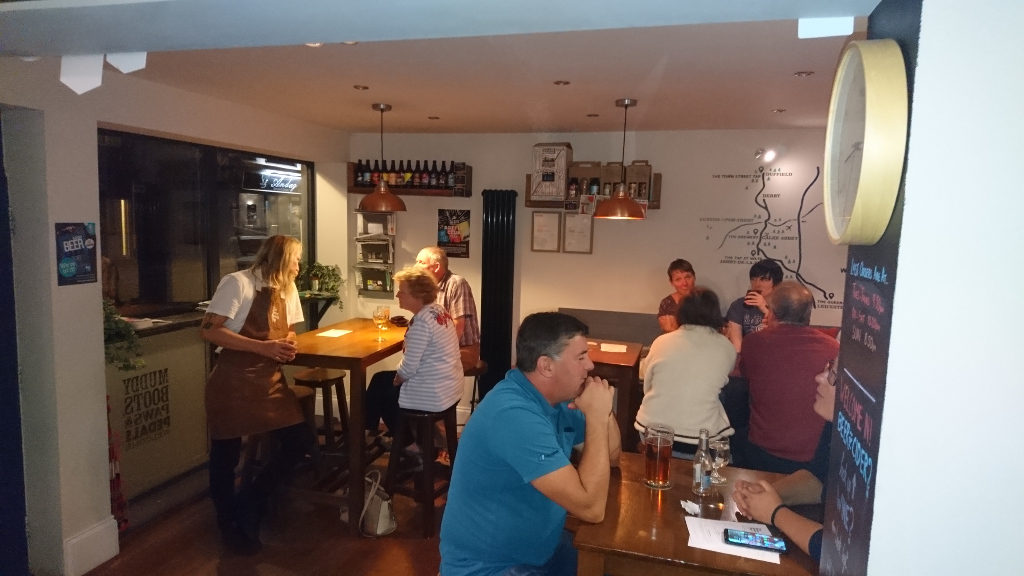 Discounts and more
CAMRA discounts are available for ales and ciders here, and there is even free tea and coffee available, ideal for anyone wanting something to sober-up with after a couple of pints (and I like my tea so I couldn't resist).
A must-visit, and easy to get to
Overall the Town Street Tap has an excellent range of drinks, friendly staff and is a very pleasant establishment. Naturally I wholly recommend this place to all micropub fans out there. With easy access from Duffield bus and train services (the pub is right by a bus stop) this would make an ideal stop on any pub trail.
Finding the venue
Address – 17 Town St, Duffield, Belper DE56 4EH
Nearest bus routes:
Transpeak (High Peak Buses)
(Both stop right by the venue)
Nearest train station – Duffield Railway Station (less than 5 minute walk away).
Useful Links
Website – https://tollgatebrewery.co.uk/the-town-street-tap/
Facebook – https://www.facebook.com/townstreettap/
Twitter – https://twitter.com/townstreettap
Instagram – https://www.instagram.com/townstreettap/
Post Tags
Post Categories