Interview – The Brunswick Inn
Posted on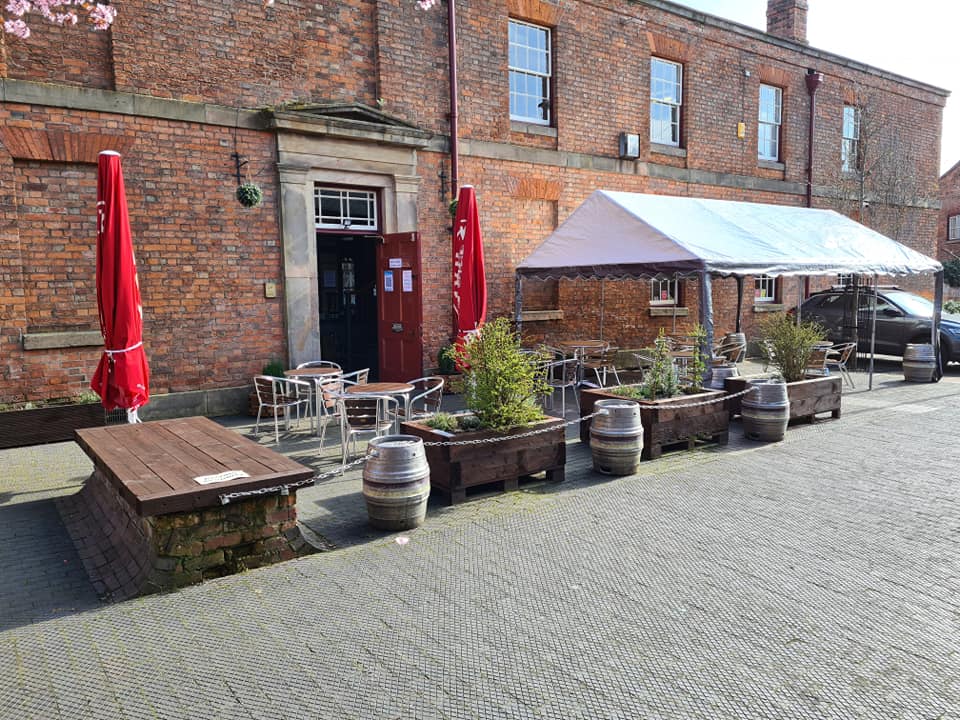 With lockdown starting to be eased across the country (as of 29th March 2021) things are slowly but gradually getting back to some form of 'normal'. As of 12th April 2021 pubs and restaurants are now allowed allowed to serve food and alcohol to customers in outdoor settings such as beer gardens, and from 17th May 2021 indoor areas can be served as well.
For many small hospitality businesses the re-opening will be a huge occasion after a very difficult few months prior. One small business that has re-opened their doors to punters is The Brunswick Inn in Derby. A few days after the re-opening I caught up with Brunswick licensee Alan Pickersgill to find out how the pandemic has affected the business and his hopes for the re-opening.
You're now open again (April 2021) after approx 3 months of lockdown for outdoors only. How relived are you to finally open your doors again then?
We have been open 2 weeks now after nearly 6 months of closure. I think if we had remained closed much longer we may not have been able to sustain the losses. So I am delighted to be open again. A pub is just an empty shell when closed, life and soul drained from it. When open it's the centre and heart of a community, even here in the city.
What changes have you put in place for the April 2021 re-opening (i.e. social distancing measures)?
Changes put into place have been extended outdoor areas requiring more seating and more distancing. More staff to work the table service and track n trace requirements. All increases the costs.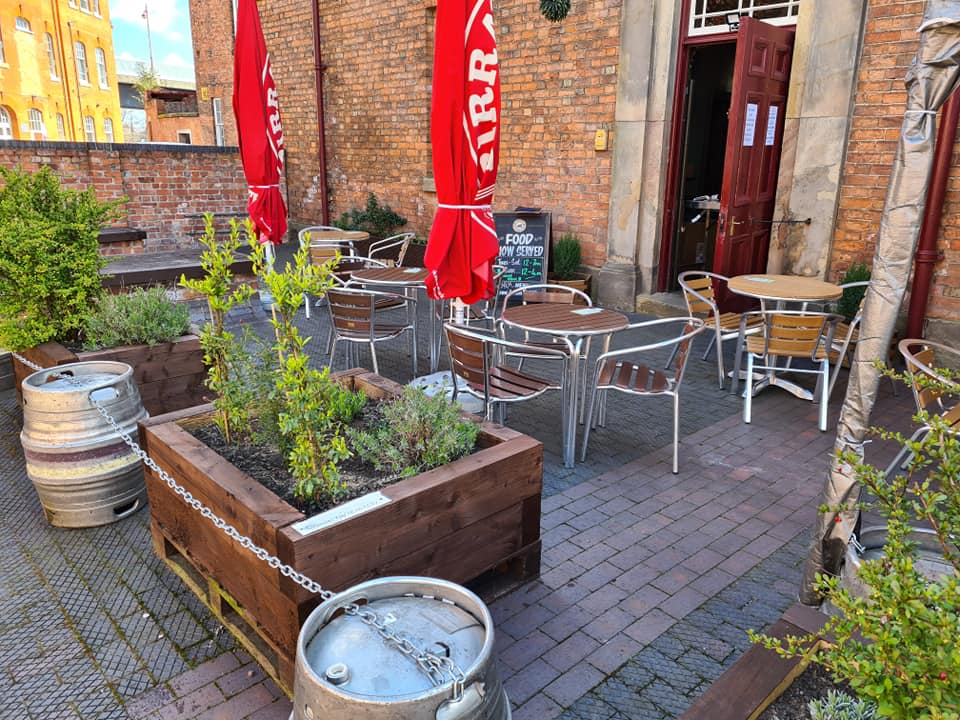 The Brunswick participated in the 'Eat Out to Help Out' scheme in August 2020. How much of a benefit was the scheme to you as a small business?
The Eat Out to help out scheme was a great incentive to get people back into hospitality venues and contrary to popular belief did not cause a spike in cases. If it had we would have seen a spike by the end of August, in fact the spike came at the end of September. So many myths.
Come October 2020 new restrictions were being announced such as the 'tier' system along with the 'substantial meal' rule. What issues did this cause for you?
October 2020 saw the tier system come into place which ultimately closed our business on November 4th 2020. Again pubs had little notice of closure causing beer to be thrown away. We ultimately poured over 1000 pints away. The substantial meal rule was the most ridiculous thing along with pubs being closed at 10pm. The virus did not stop spreading with food or at 10pm. In a supermarket or off licence they carried on alcohol sales and we all saw the crowds form in our city centres and shelves stripped of alcohol to be consumed uncontrollably in the precincts and parks.
During the times that you were closed you were able to continue trading offering takeouts (until January 2021) and deliveries. How has that been for you as a business?
Takeaway was a real lifeline up to January 2021, and far safer to go to a pub for carry-out beer and wine. We mail ordered bottles of beer from Glasgow to London and Cambridge to Cardiff. In the new year we again got restrictions increased again. One question, why could you pick up takeaway food and soft drinks from the pub, but if you wanted a bottle of wine to take home, you had to make a second visit to the off licence? Twice the chance of transmission of the virus. Bonkers!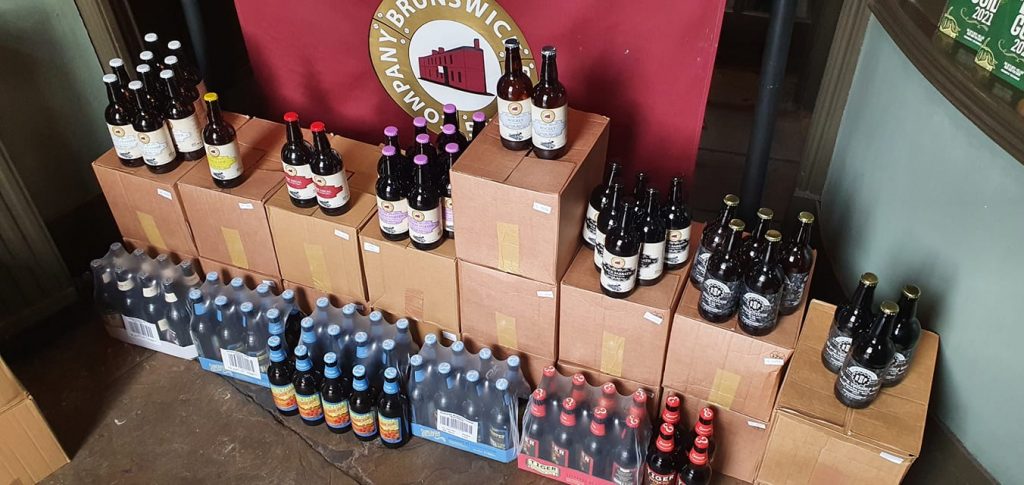 What has been the biggest frustration for the business during the pandemic?
The biggest frustration of this pandemic has been the lack of clear direction and notice. Twice closed down with only a weeks notice or less. For myself it has been the inability of the government to understand pubs did everything asked of them and enforced the rules, and I see other types of business doing little or nothing.
I read that your pubco cancelled rent collections for their licensees at the start of the pandemic. How much of a help was this to the business?
By comparison – our pubco Everards were brilliant during this pandemic and continue to support their business partners with reduced or nil rents. No deferred rents for us and their other licensees unlike with many other breweries and pubcos (meaning the licensees have to pay it back). Cash flow has been the biggest challenge.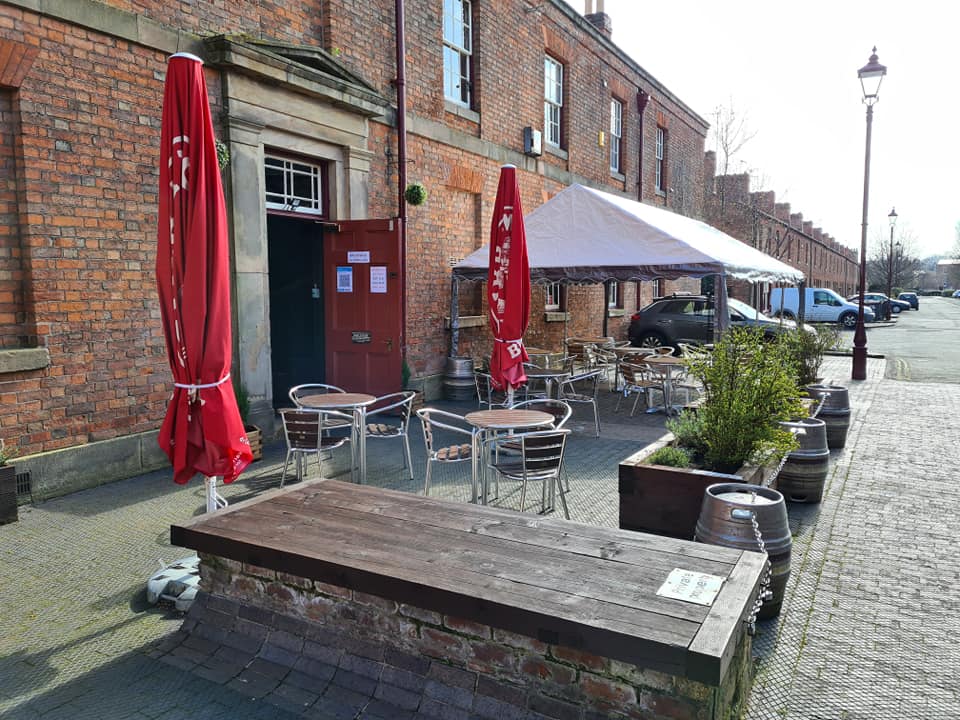 Going forward what do you think the future hold for the pub trade?
The pub trade will bounce back. Some pubs will be lost forever I think. Others will bounce back stronger because they took the safety measures seriously. Those that didn't may struggle. All of us need you to get out and support us. All hospitality will need a longer plan of support than many think. We have been closed for 8 months of the last year. We all lost Christmas and that trading period which other retailers made the most of. Pubs need you and they need you now.
Thank you to Alan Pickersgill for taking time out for this interview. All photos used here are courtesy of The Brunswick.
Finding the venue
The Brunswick Inn is located near-opposite Derby Railway Station and is a 5-10 minute walk from the city centre. Several buses run past the pub including Arriva Derby service 1 and Skylink Derby/Leicester.
Address – 1 Railway Terrace, Derby DE1 2RU
Useful links
Website – https://www.brunswickderby.co.uk/
Facebook – https://en-gb.facebook.com/brunswickinnderby/
Twitter – https://twitter.com/brunswick_inn
Post Tags
Post Categories