Cafe Villabella, Derby
Posted on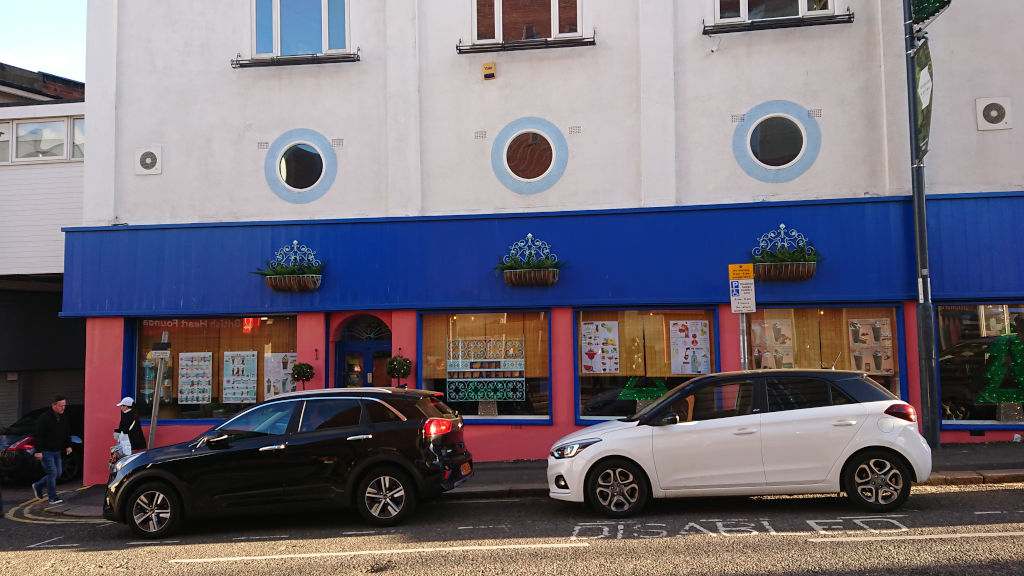 The last time I was back in Derby I visited the Grand Cafe Caruso, an independent Italian cafe in the city's Derbion shopping centre. Fast-forward a few weeks and I'm back in my old home city where me and the family would visit a newly-opened cafe brought to you by the people behind the Caruso. Time to pay a visit to the Cafe Villabella.
A building finally open
Prior to becoming Cafe Villabella this particular unit appeared to have been vacant for a good few years, but behind the scenes work had been ongoing to transform the building into a new cafe. The building's exterior may not be something to shout about but on the other hand the interior is definitely more striking. As soon as you set foot inside you are greeted to a very tranquil feel with plenty of stunning wall decorations and interior plants to boot. There's even soon nice colourful lighting in and around the venue, something that I always approve of.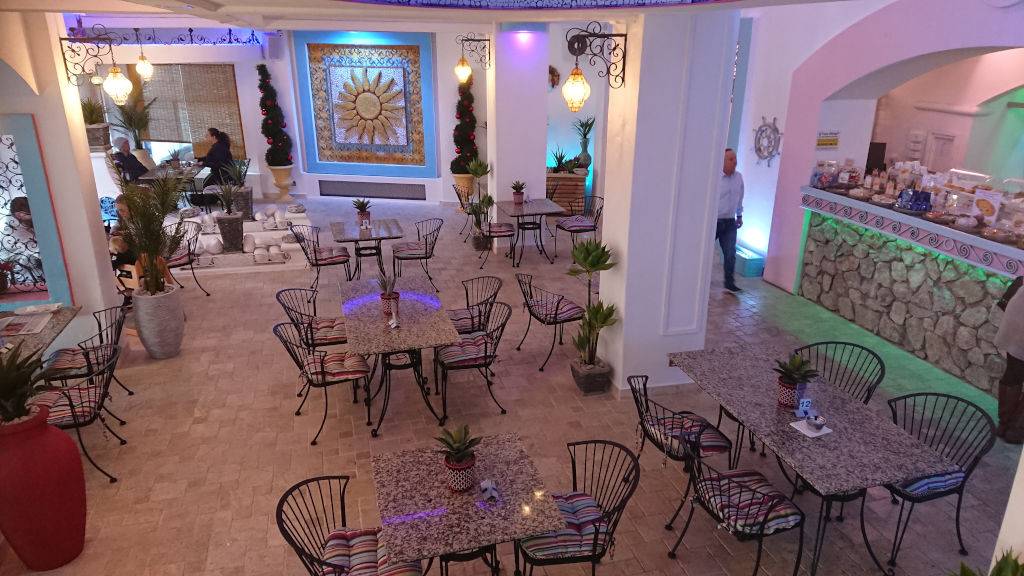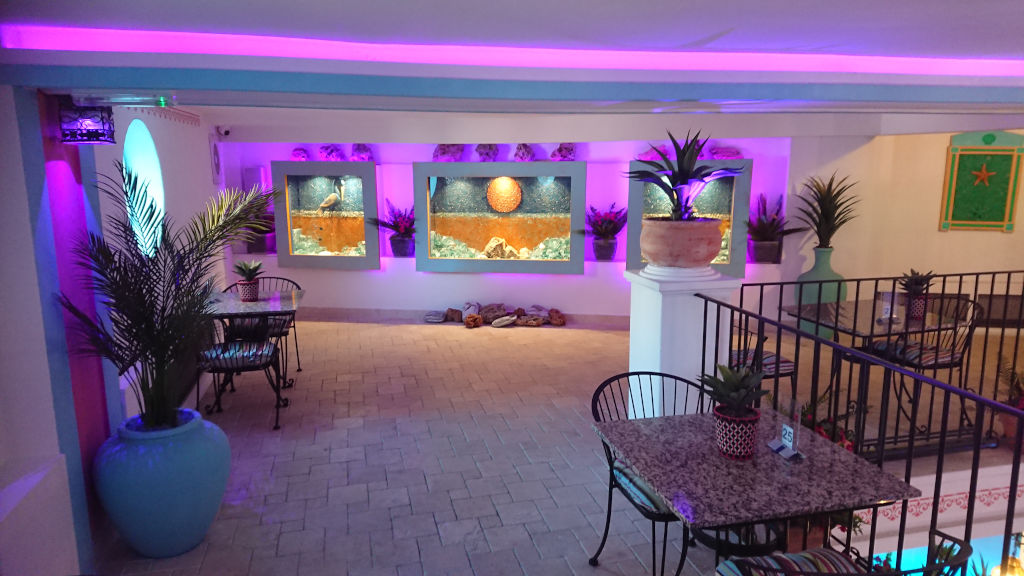 Same menu (for now)….
On this particular visit to Cafe Villabella (in November 2021) the food offering was identical to that available at the Grand Cafe Caruso, and we would all opt for the same items that we had at the Caruso. All of our dishes were actually prepared at the Caruso (within walking distance from the Villabella) and we did have to wait around 45 minutes between ordering and our dishes arriving. Although the long wait was annoying we were happy to hang about here and give this new venue the benefit of the doubt as such.
… but new dishes await.
Such long waits for food here will hopefully be a thing of the past soon as I've been informed by the owner of Cafe Villabella that a brand new food offering will be available in 2022. Dishes that will be on offer on the new menu will include hot soups, pasta dishes, and much more – all cooked and prepared at the Villabella.
And it's not just a new menu for you to look forward to. The top floor of the venue will soon be available to hire out for private functions.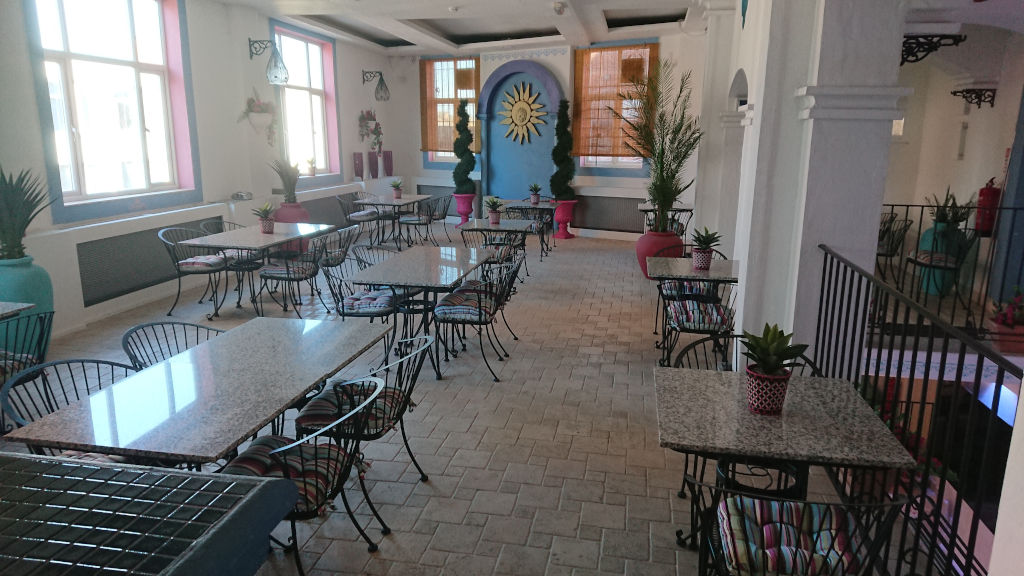 So my initial verdict
Cafe Villabella is a much bigger venue than the Grand Cafe Caruso and the open feel to the Villabella becomes obvious once you set foot inside. With so much space the onwers have done a fantastic job in turning this previously empty building into a stunning cafe venue. I hope to pay another visit to Cafe Villabella soon, hopefully by then the new menu will be available. If the popularity of the Grand Cafe Caruso is anything to go by then I've no doubt that Cafe Villabella will go on to become a go-to cafe for anyone spending time in Derby.
Finding the venue
Cafe Villabella is located in Derby City Centre and is easily accessible via major bus and train services that serve the city.
Address – 7 Babington Ln, Derby DE1 1SU
Website – https://cafe-villabella.business.site/
Facebook – https://www.facebook.com/pages/category/Continental-Restaurant/Cafe-Villabella-108117014273901/
Instagram – https://www.instagram.com/cafe.villabella
Post Tags
Post Categories