Nico's Italian Restaurant, Derby
Posted on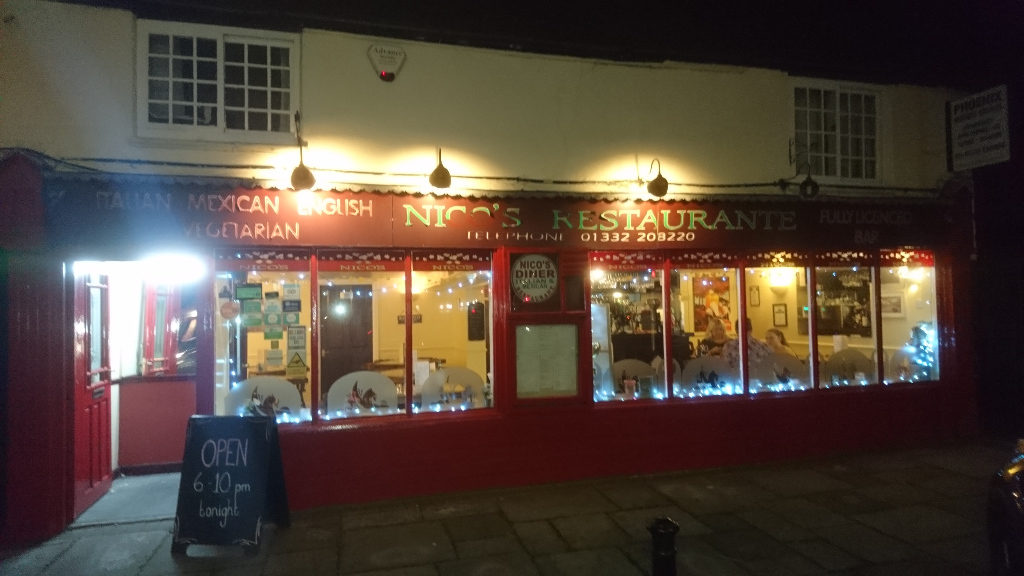 For me there's always something special about eating out at an Italian restaurant especially when you are dining out with your special somebody. There's just that romantic feel that adds that extra special touch to the occasion, always coming from authentic Italian eateries. One particular restaurant in Derby is certainly a glowing example of somewhere for a romantic meal out, well definitely for the Mrs and I – in fact the restaurant in question is now our annual Valentine's place to go.
Well in this case it would be a late Valentine's date night but so what, we were not going to let our tradition bypass us, so it was off to Nico's, an authentic Italian eatery located just outside Derby city centre.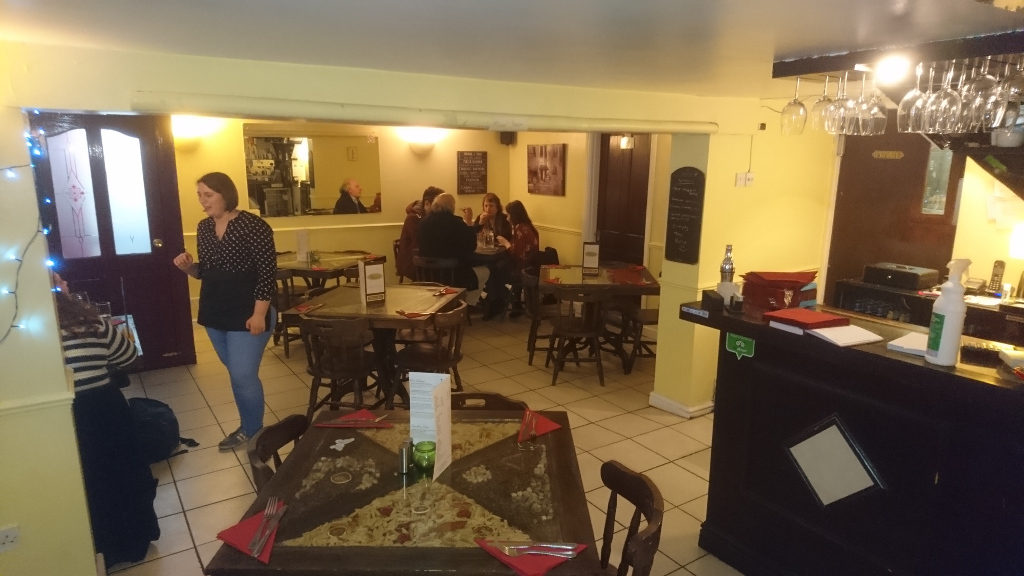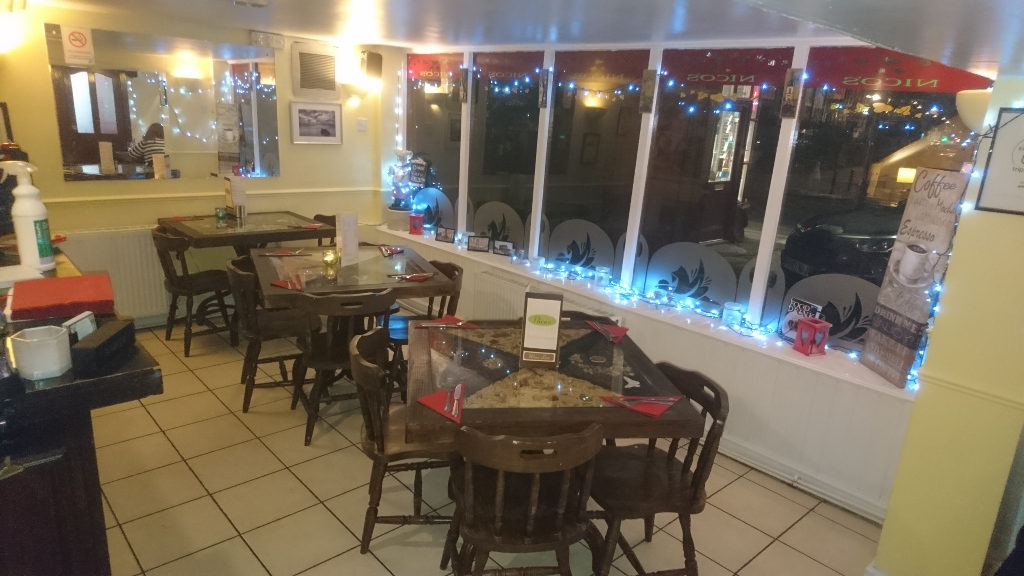 Table Talk
As you enter the venue and take your seats you can not help but notice the tables – glass tops with various decorations inside. Some of these table decorations consist of ingredients such as pasta and coffee beans, whilst one of the other tables has an Italian flag made out (which I forgot to take a photo of – sorry!). The tables do make a good talking point in themselves.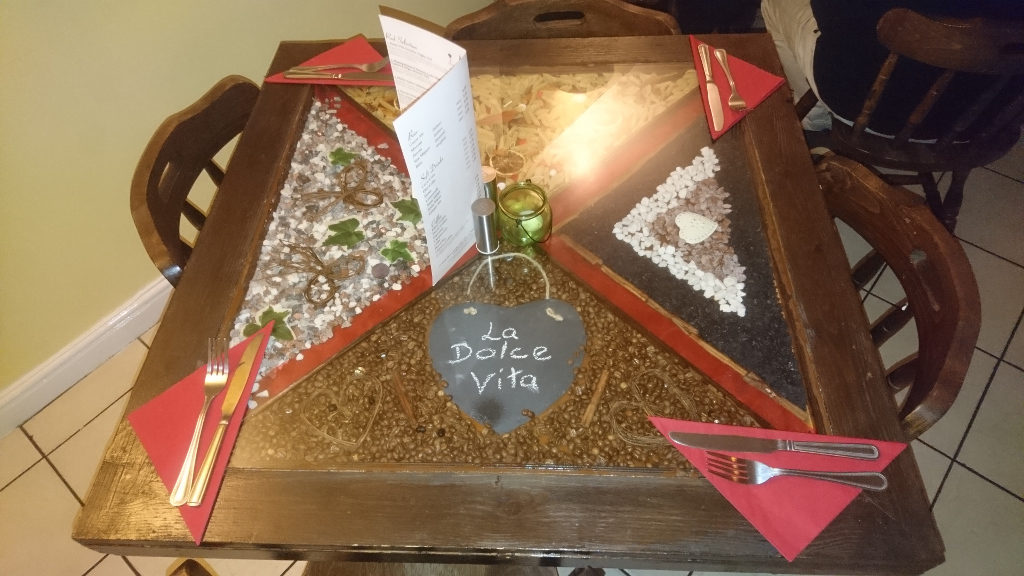 Let's get some starters – DOUGH!!!
As it was a Valentine's date night we decided to spoil ourselves with a bottle of white wine before our starters – which in this case we would share. We opted for the Dough Balls – baked home-made. We ordered the vegan option here (meaning no garlic butter for them but instead a vegan dip), but this was not an issue for me as the dough balls, which being freshly made were well hot, tasted great without the butter.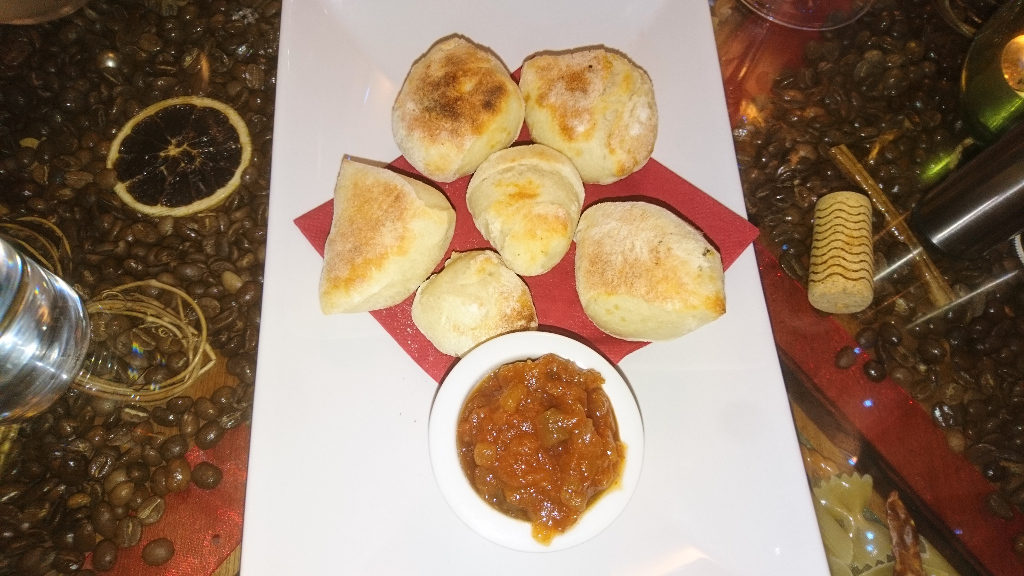 My only regret was that we ordered just the one serving between both of us as I could easily have had more, but I suppose I should leave plenty of room for mains – speaking of which…
Main Choices
For our main courses we both decided to go for authentic pizzas – a favourite choice of ours at any Italian restaurant. As with most pizza restaurants you can either opt for a specialty/chef's choice or you can instead choose a 'make your own' pizza, and it was the later option that I went for.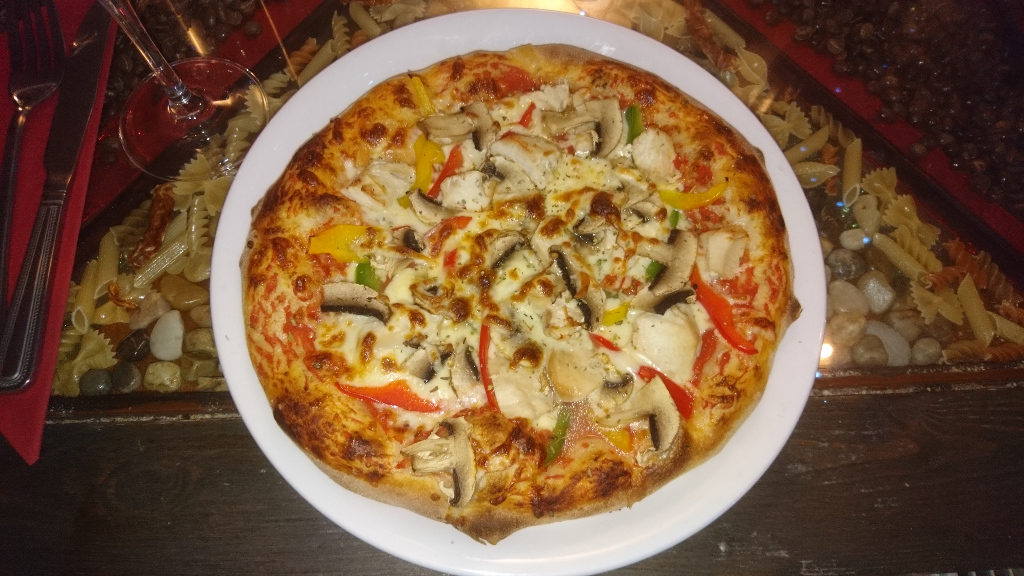 My pizza consisted of three toppings – chicken, peppers and mushroom. On arrival the pizza looked very well presented, and then I came to actually eating it and WOW – it was fantastic from start to finish. Considering that normally you would get a thin-crust pizza this particular one was actually a bit puffy, which in my opinion made for a superb and filling pizza. It goes without saying that I will be wanting another pizza from Nico's soon.
My dining partner would go for vegan pizza on offer – the Rustica, a cheese-less pizza consisting of sun-dried tomatoes, onion, spinach and capers, finished with fresh mixes salad and chili oil. Now I did mention about this being a cheese-less pizza but we did bring our own vegan cheese for the restaurant to use, which they had no problem with at all.
As well as the Rustica pizza other vegan dishes are available at Nico's including a couple of pasta dishes.
Between us we also shared a side serving of garlic bread, vegan of course.
Gotta Finish on Dessert
It's quite rare that we would go for three courses when eating out but as this was a Valentine's date night we thought why not.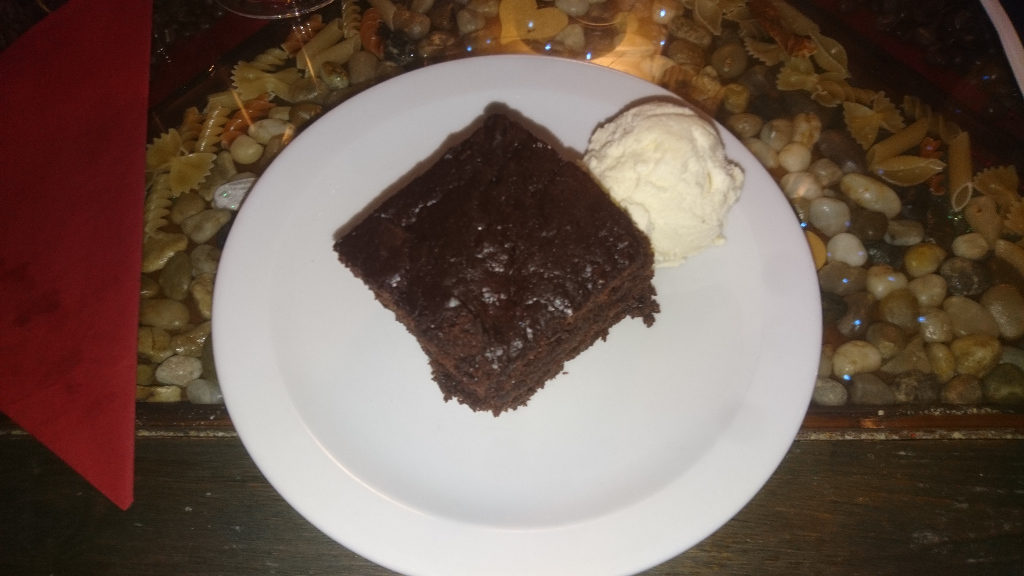 We both opted for a vegan chocolate brownie with vegan ice cream, and this was a great sweet treat to end the evening (apart from the Italian liqueurs that we were asked to try afterwards). The brownies were rich and tasty, and the ice cream complemented the brownie well.
Back next Valentine's?
Hmmm, this is a hard question to answer – not really. We will certainly be back at Nico's again soon after what was a thoroughly enjoyable evening with some fantastic food to match. The staff at Nico's were absolutely fantastic throughout the whole evening and for us they made the evening that extra bit special for us. If you are venturing out into Derby soon and are looking for an authentic Italian restaurant then Nico's is the place to go to.
And if afterwards you've got room for more drinks then The Last Post micropub is just across the road from Nico's.
Finding the venue
Nico's is located just outside Derby city centre – a 5-10 minute walk away. A few bus services run past the restaurant from the city centre including Arriva Derby's 8 and 9 routes, as well as Trent Barton's Swift service.
Address – 12 Brick St, Derby DE1 1DU
Facebook – https://en-gb.facebook.com/NicosItalianResturant/

Post Tags
Post Categories