The Belper Tap
Posted on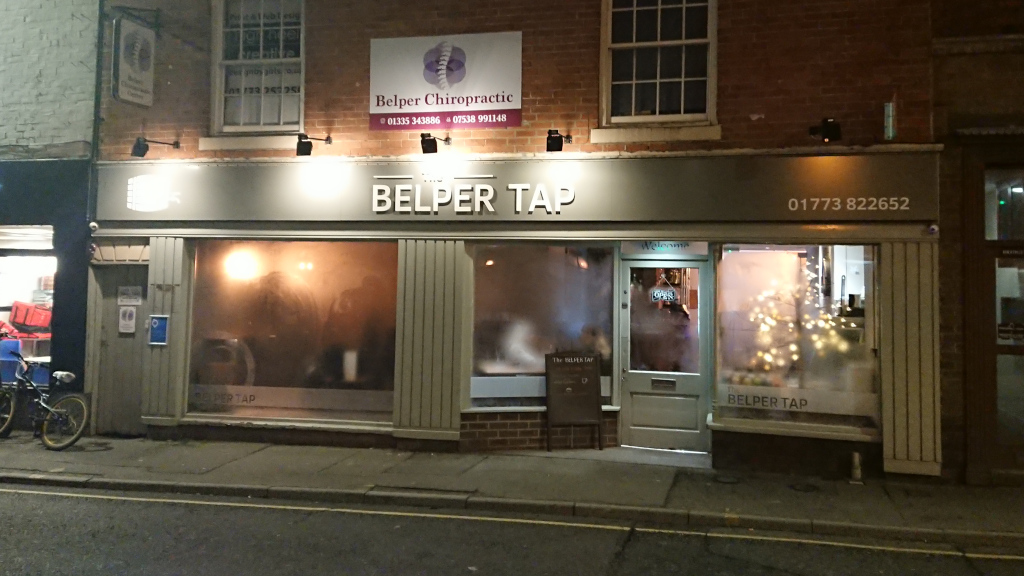 One of the main aspects of micropubs is that they all come in various sizes and have their own characteristics. While most of these small watering holes like to take on a traditional feel, there are a few micropubs that opt for the more contemporary look. Some micropubs are even a blend of both traditional and contemporary – take the Town Street Tap in Duffield as an example.
Modern contemporary is most definitely the case with Belper's latest micropub, The Belper Tap. Located in a former Indian restaurant, this venue is now a small(ish) relaxing place to enjoy a few tipples.
Is it actually a micropub?
In addition to the modern contemporary feel, the other thing that may strike you upon setting foot inside The Belper Tap is the size of the venue. Most micropubs tend to be small, single-room establishments. This particular place however does seem a bit bigger than the norm. It's still single-room, in this case though an L-shaped room.
Add in the modern interior to the place and some may argue this this not a micropub as such, but more of a small ale and wine bar (if you get what I'm saying here). My personal view here is that although it feels more modern and a bit bigger I would still class it as a micropub because it has been converted from a previous use, and it sells real ale (which I'll get to in a moment).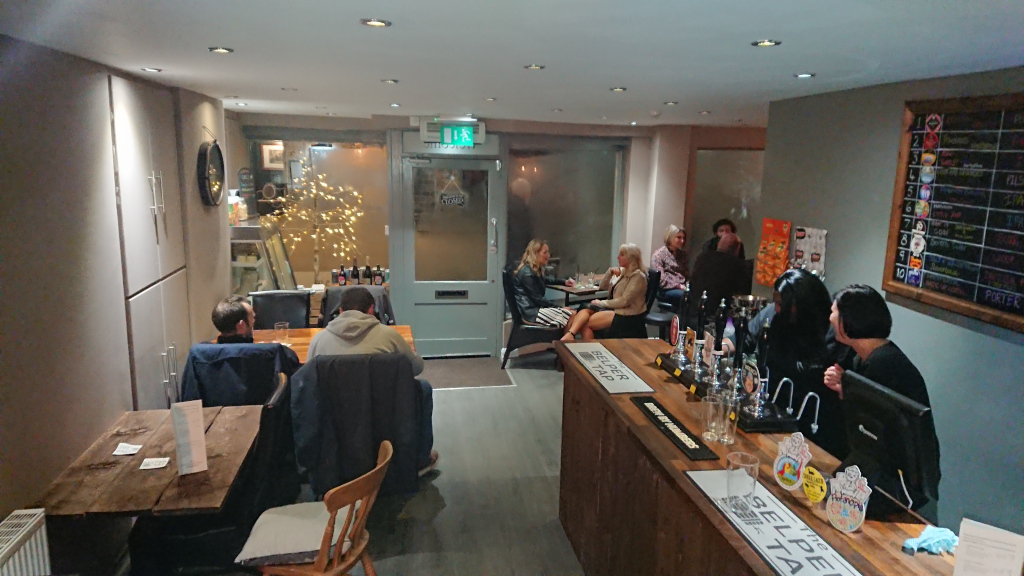 Tap in
Having debated on whether The Belper Tap can be classed as a micropub (which I say it can), what about the drinks range on sale? Well just like the size of the venue the choice of tipples on offer here is quite huge.
Starting with the beer offerings there are up to five real ales to choose from, along with up to 10 keg beers as well. If that wasn't enough there is also a wide selection of canned and bottled beers available to purchase.
If beer isn't your thing then there are also real ciders, gins, whiskeys, wines, soft drinks, and hot drinks available for you. Snacks currently available here include sausage rolls, pork pies, nuts and pork scratchings.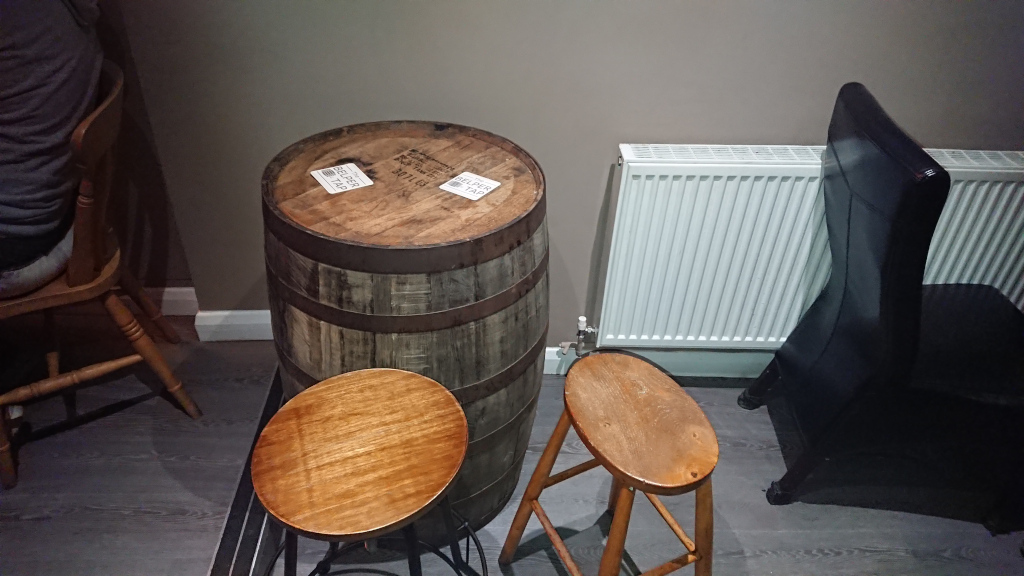 A welcome addition to the ale scene
Whether you would class The Belper Tap as a micropub or not may still be open for debate. One thing though that isn't up for debate is just a great establishment this place is. A good selection of beers and ciders, relaxing and comfortable surroundings (some of the chairs here are really comfy), and friendly staff to serve you.
Overall there is so much to like about The Belper Tap, and regardless of whether you would class it as a micropub or not it make a great addition to Belper's ale scene.
Finding The Belper Tap
The Belper Tap is located in Belper Town Centre and is easily accessible via several bus and train services that serve the town.
Address – 56-58 Bridge St, Belper DE56 1AZ
By bus
Bus services running into Belper Town Centre include:
The Sixes (Trent Barton)
Transpeak (High Peak Buses)
By train
Nearest railway station – Belper Railway Station
Useful links
Website – https://www.thebelpertap.co.uk/
Facebook – https://www.facebook.com/thebelpertap
Twitter – https://twitter.com/belpertap
Instagram – https://www.instagram.com/the_belper_tap/
Post Tags
Post Categories