Pride Park Stadium, Derby
Posted on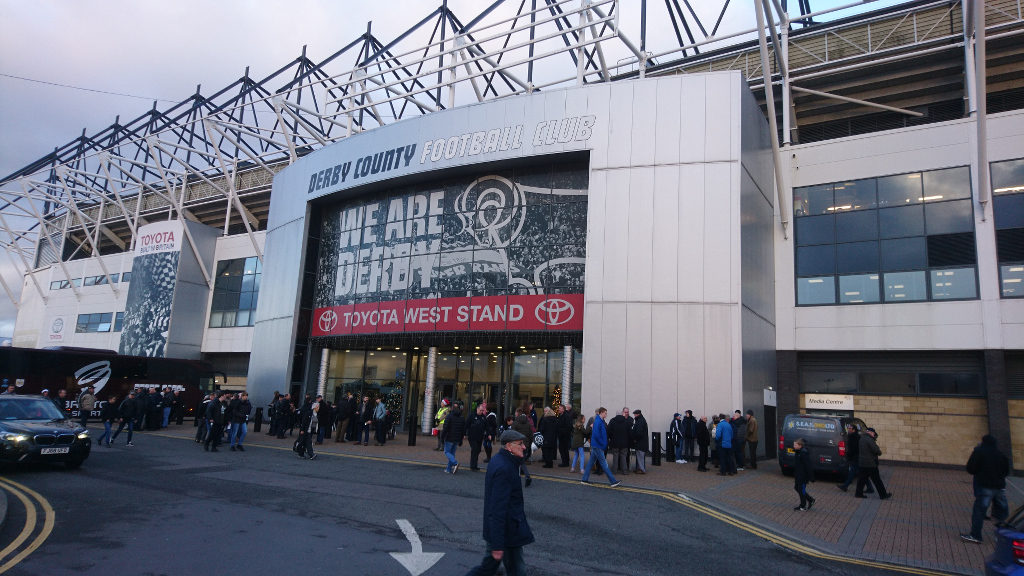 In one of my previous posts (about my visit to Loftus Road in London) I talked about how I enjoy going to away football matches even though I don't go to many of these, and this has been the case for all of my life as a football fan. Home matches on the other hand, well that's a different matter.
Of course now living in Cambridge does mean that I can't always go to all of the things that I went to when I was living back in my old homeland of Derby, but there is one thing which for me not going to simply isn't an option – watching Derby County play at home. Even though this does now mean a 2-3 hour drive each way nothing can stop me from traveling back home to watch the team that I love, and I'm not the only football fan that shares this view as there are many more that will make long trips to watch their beloved team on a regular basis.
Pride by name, Pride by Fanbase
Derby County's home ground is located on Pride Park, a former wasteland turned thriving business and leisure park just outside of Derby City Centre. The aptly-named Pride Park Stadium first opened in 1997 when the club moved from their old home, The Baseball Ground.
Pride Park Stadium has a seating capacity of over 33000, and as with a lot of newer and modern football stadiums it is an all-seater venue.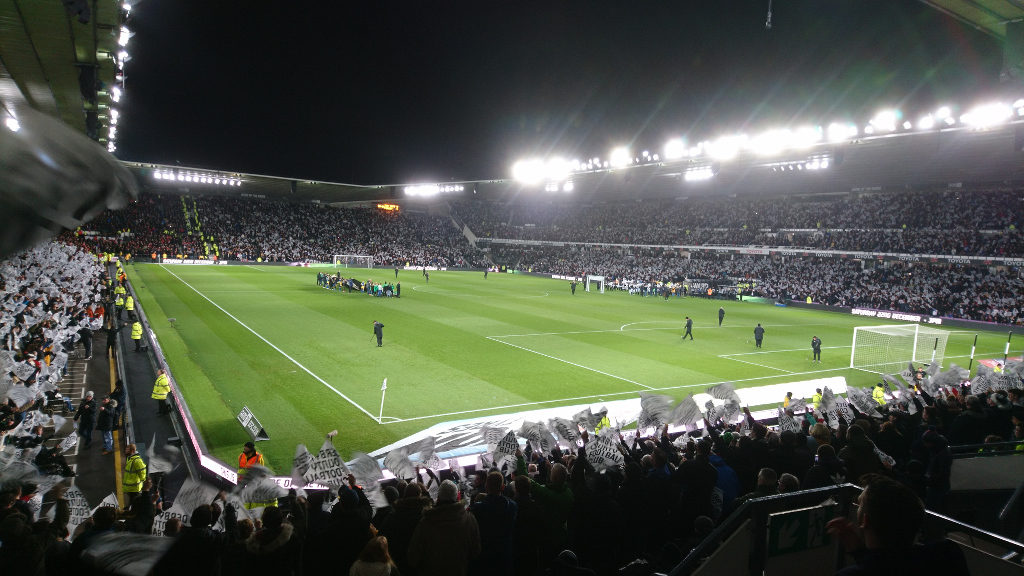 As of 2019/20 Derby County play in the English Football League (EFL) Championship, but have also competed in the Premier League (mainly during the late 1990s-early 2000s). Over the 20+ years that Pride Park Stadium has been open it has hosted many football matches between Derby and several big-name clubs including Manchester United, Chelsea, Liverpool, and not forgetting several tasty encounters with fierce local rivals Nottingham Forest.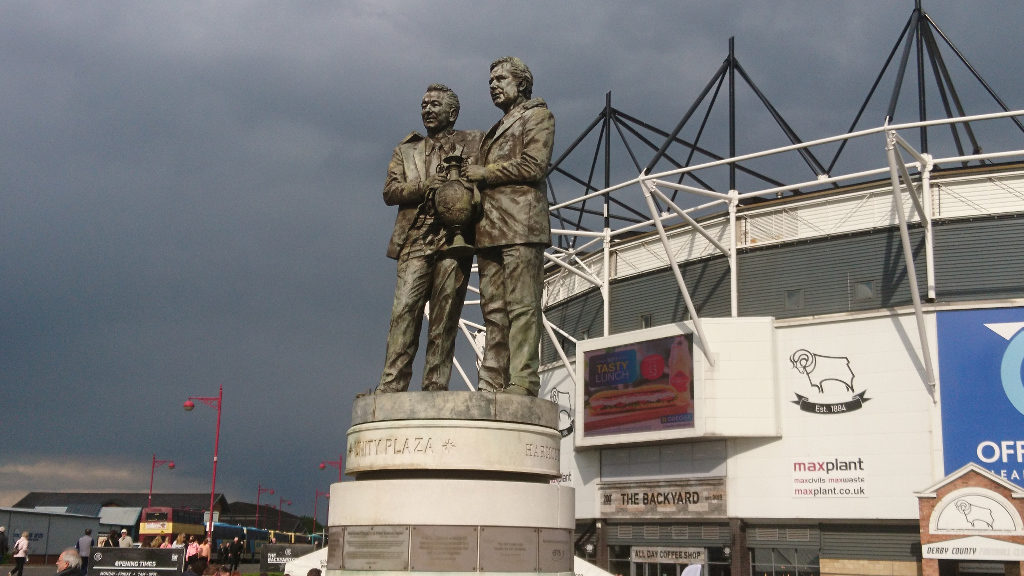 More than just The Rams
In addition to Derby County matches this stadium has also hosted other football events including England Under-21 games, a Women's FA Cup Final in 2009, and in 2001 the stadium hosted an England senior men's international friendly match against Mexico.
Non-football events have also been held at Pride Park Stadium including major music gigs and monster truck shows.
Match Day Refreshments
A number of food and drink outlets are situated in and around the stadium including a couple of independent outlets run by the football club themselves:
The Yard – the stadium's all-day restaurant and bar
The Backyard – DCFC's in-house coffee shop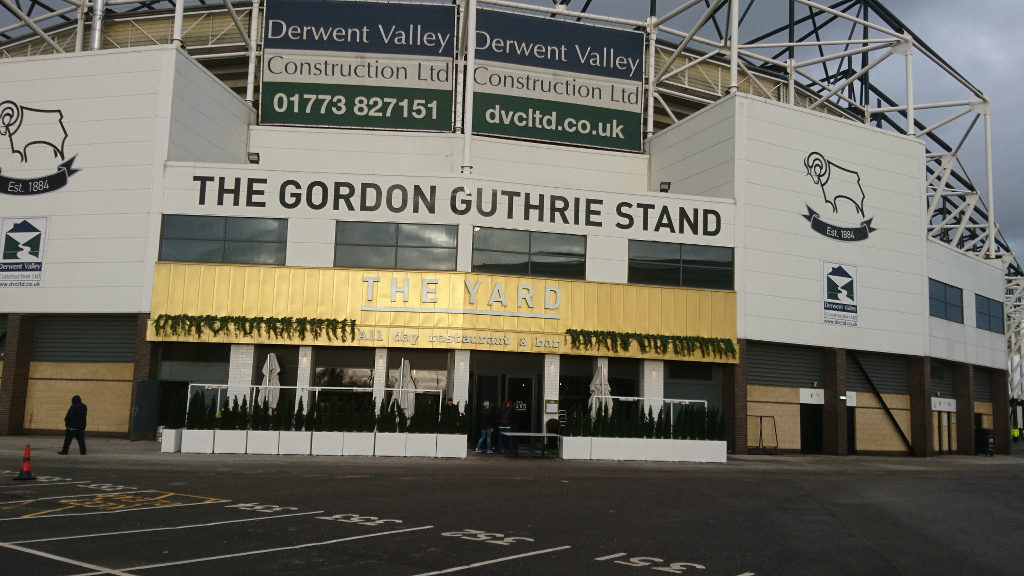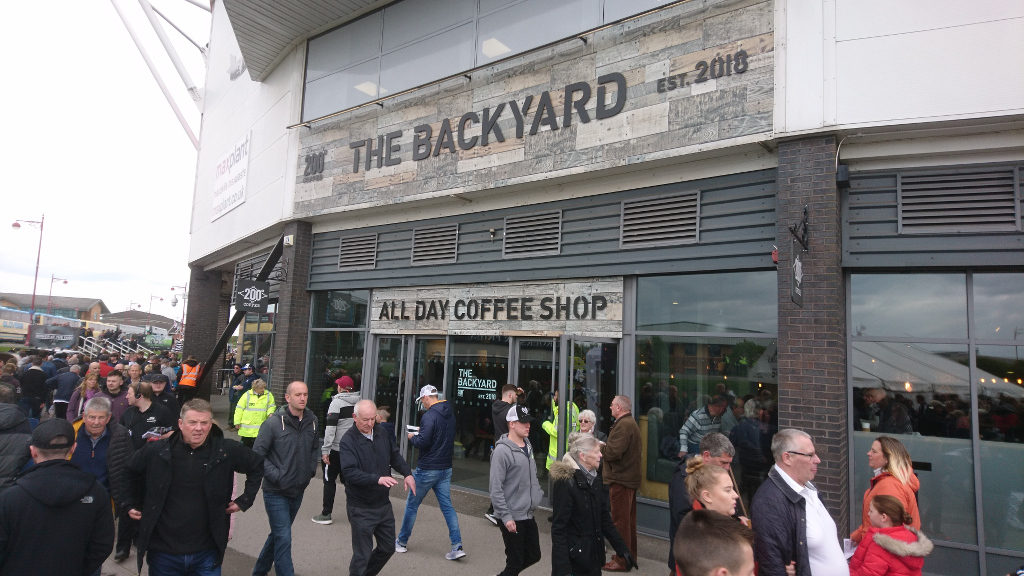 Getting to the venue
Pride Park Stadium is located on Pride Park in Derby, and is a 20-30 walk from the city centre. A small number of buses run to the stadium from the city centre, and Derby Railway Station is a 10-15 walk away from the stadium.
Address – Pride Park Stadium, Pride Park, Derby DE24 8XL
Website – https://www.dcfc.co.uk/page/pride-park-stadium
Post Tags
Post Categories