Loftus Road Stadium, London
Posted on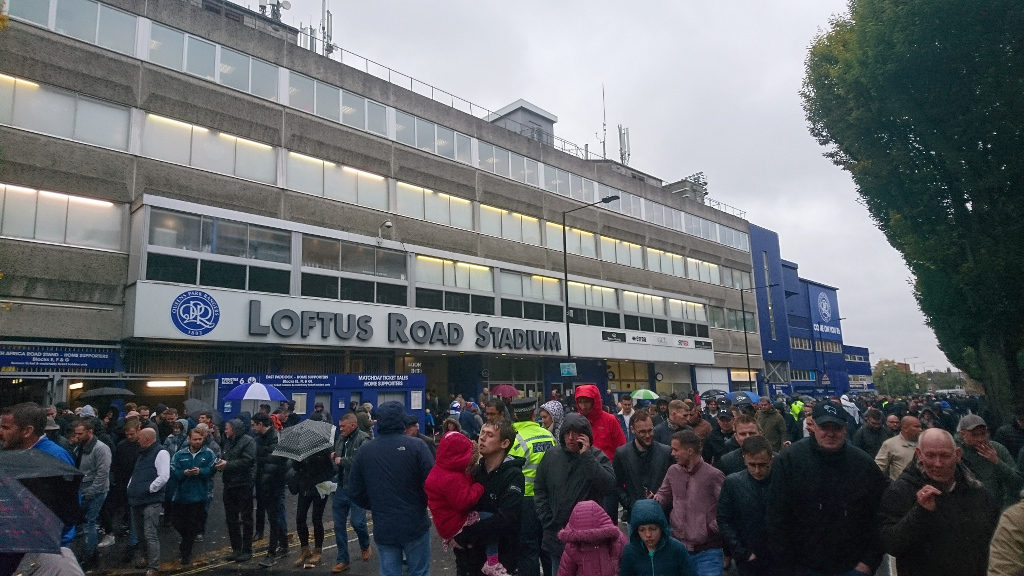 Post based on visit made in October 2018
As a huge football fan I love going to watch matches, mostly games involving the team that I've supported all my life – Derby County. Now I do get to watch The Rams in action when they play their home matches at Pride Park Stadium in Derby (and nowadays I'll travel from Cambridge just to watch them – it's the law*), but on occasions I get to watch my team in action away from home.
Love Away Days (when I can make them)
Now I often find that there is something special about going to a football match as an away supporter, often due to the chants, songs, banter, etc coming from the traveling supporters.
Of course traveling to a match as an away supporter gives you the opportunity to visit another football ground, and there some die-hard fans who can boast about the high number of grounds that they have visited. Sadly I'm not one of those fans (yet), but I have managed to make at least one trip to an away ground for each of the last eight seasons (both domestic matches and international games).
First London Away Trip
So fast forwarding to this current season (2018/19) and we are able to travel to an away match. In this case we head to the capital to see our team in action in an English Football League (EFL) Championship match. Our destination would be Loftus Road Stadium, located in the Shepherd's Bush area of London and home of our match opponents Queen's Park Rangers.
This would be the first away football match that I would witness in London (excluding my four previous trips to Wembley as I don't count these as away trips as such).
Quite Close to the Action (literally)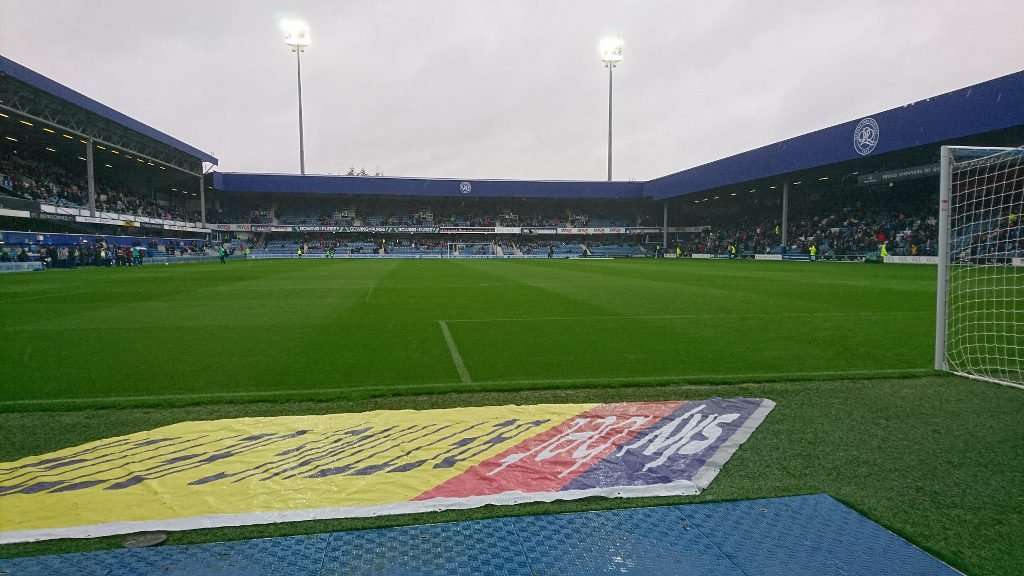 Loftus Road is one of the league's smaller stadiums in terms of size and has a capacity of under 18,500. The tight-nit of the stadium means that supporters are closer to the pitch when compared to other grounds in the country, and in our case we were close (right near the front and behind the goal). In fact we had to watch out for flying balls throughout the entire match just in case one were to hit us. It just adds to the thrill factor of watching the game.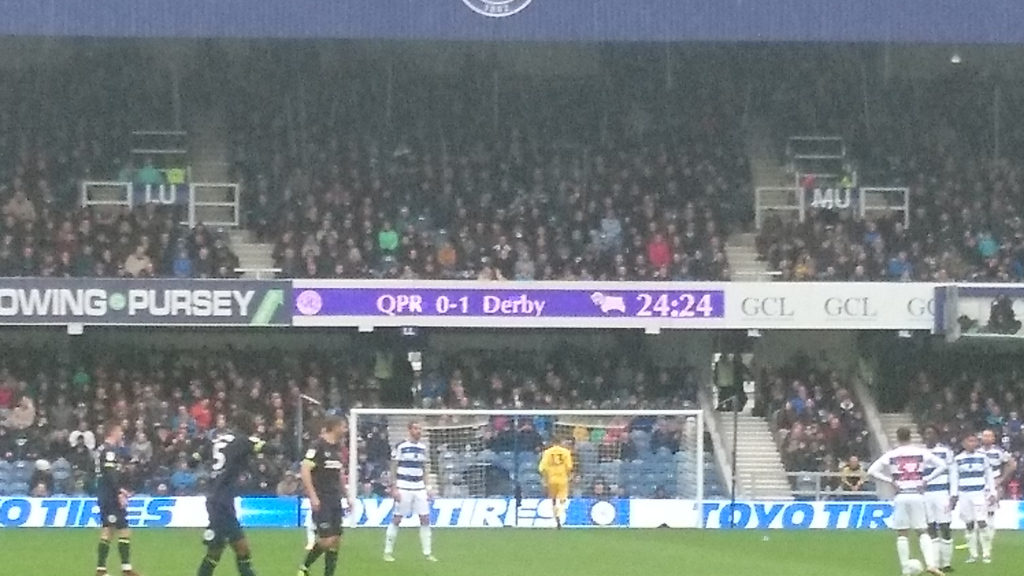 Thankfully no footballs hit us so they didn't annoy us. The same could not be said about the weather – it rained all match, and because we were near the front we had no protection from the elements.
We were cheered up midway in the first half when The Rams went 1-0 up, but this lead wouldn't last as QPR scored an equalising goal in the second half. The game would end up as a 1-1 draw so the points were shared.
Overall it was an enjoyable day out despite the weather and the result.
*It isn't really – but it should be.
Nearest Tube Stations
More details – https://en.wikipedia.org/wiki/Loftus_Road
Post Tags
Post Categories