Stadium MK, Milton Keynes
Posted on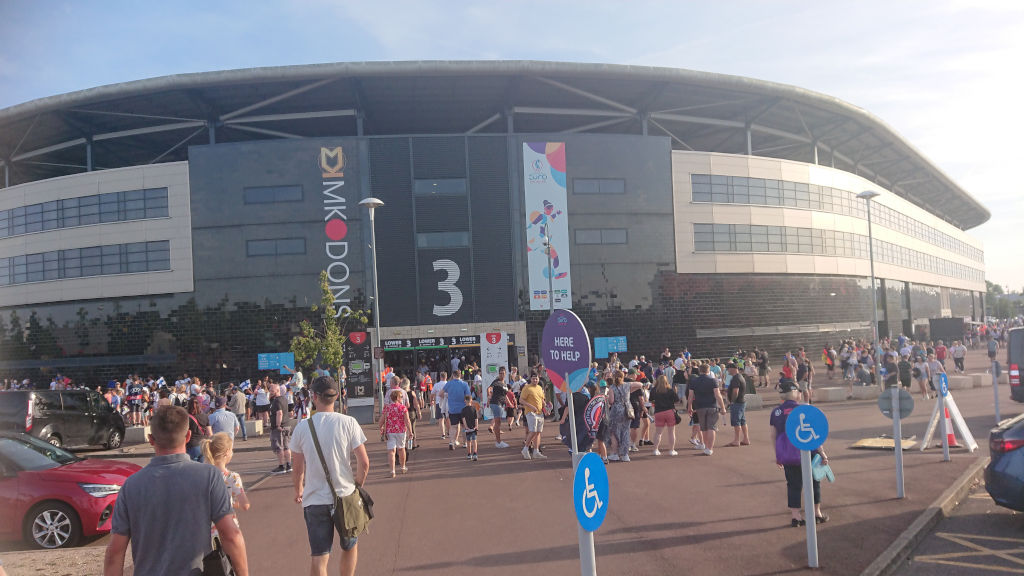 Onto the third of the three new football grounds that I would tick off my list, following visits to Old Trafford in Manchester and the Falmer (AMEX) Stadium in Brighton. Again we'd be going to a match at the 2022 Women's European Championships but this time it was not for a match involving England. The ground in question was Stadium MK, home of Milton Keynes Dons.
Modern stadium, yet controversial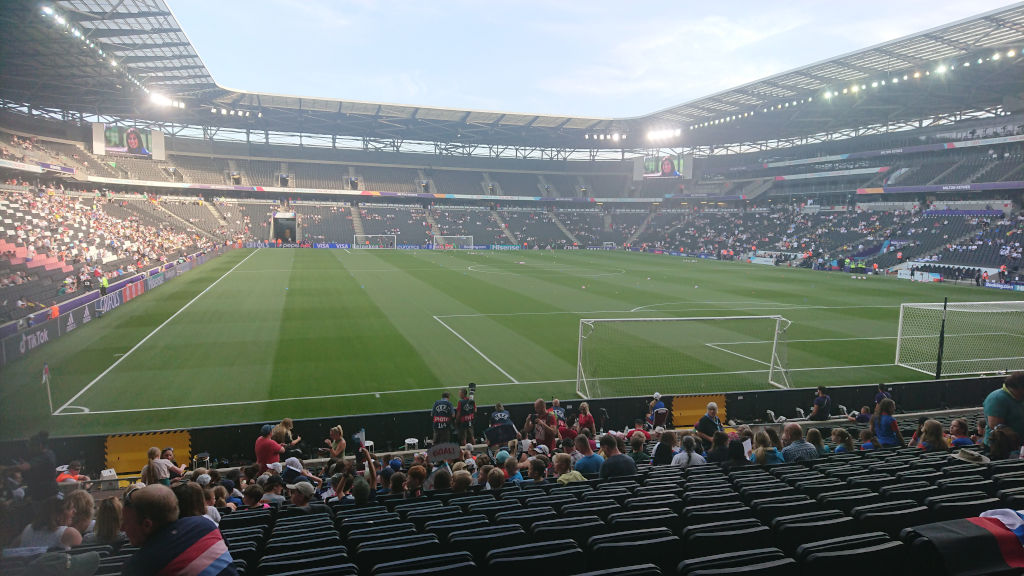 Stadium MK is primary a football stadium and is the home of Milton Keynes Dons, a club which was founded in 2004 following the controversial relocation of Wimbledon Football Club. The rebranding of Wimbledon F.C. has remained contentious with many football fans to this day. As such MK Dons are often referred to as 'Franchise FC'
Back to the topic of Stadium MK, which opened in 2007, and as well as football the venue has also hosted rugby matches and music concerts. Ironically the most attended event at Stadium MK was a Rugby World Cup match in 2015 – Fiji v Uruguay, with a crowd just shy of the venues 30,500 capacity in attendance.
Das Match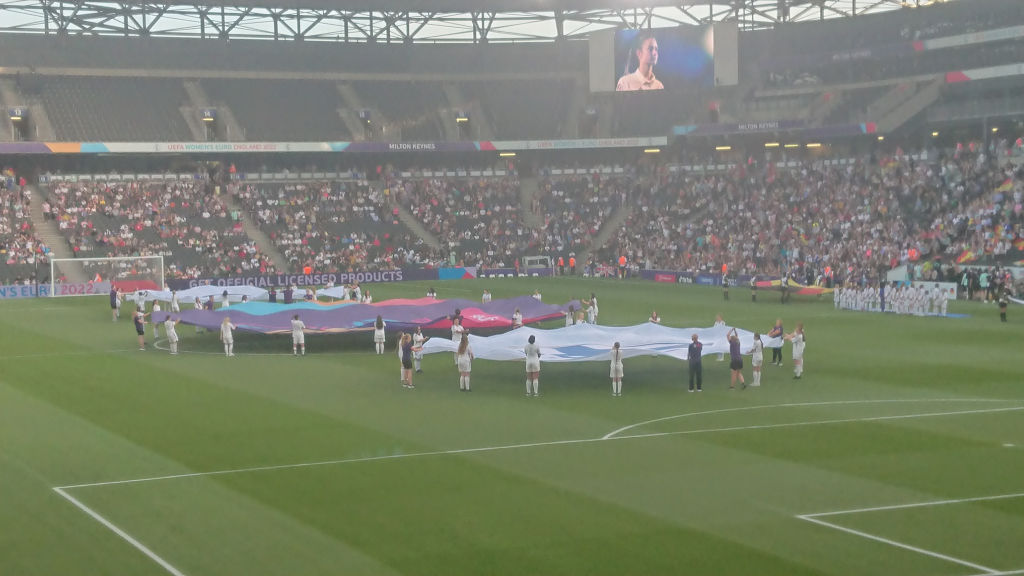 We visited Stadium MK for the group stage match between Germany and Finland. It was a final round match and there was nothing riding on it – Germany had already qualified for the knockout stages and Finland couldn't progress further in the tournament. Incidentally the other match taking place at the same time as this, Denmark v Spain, would be of more immediate interest to the neutral England fans in attendance here as the winner of that match would face the Lionesses in the quarter-finals.
This match turned out to a rather routine for Germany who came out as 3-0 winners, all in front of nearly 21,000 spectators which was a high crowd for a non-England match at the tournament.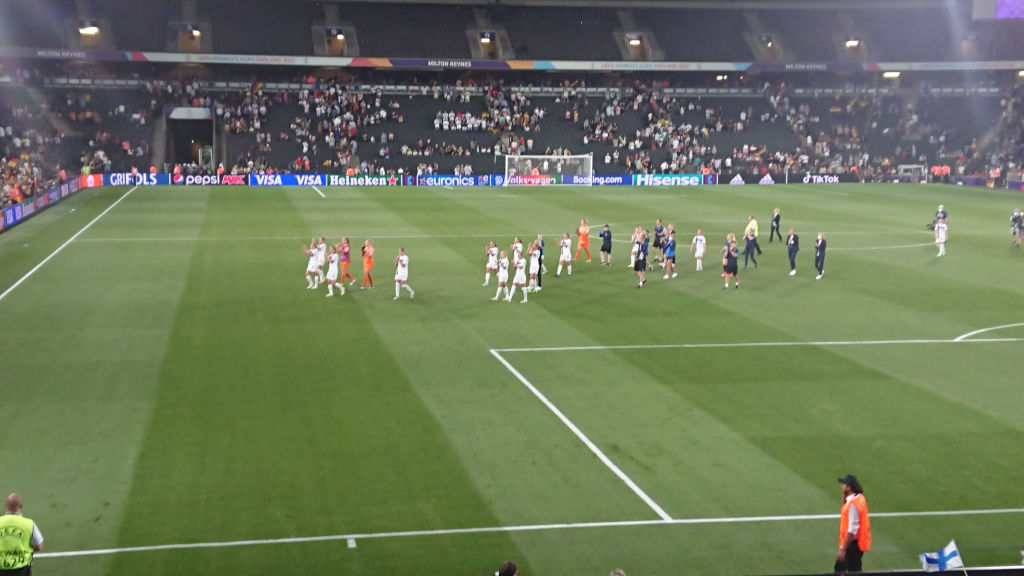 Germany would go on all the way to final where they would be beaten by England. For me this meant that I got to see both the eventual winners and runners-up live at some during Euro 2022. Also, sadly, this would be the last match that I would go to. No doubt I'll be going to more women's football matches again soon (hint to self – Derby County Women's games).
Getting to Stadium MK
Address – Stadium Way W, Bletchley, Milton Keynes MK1 1ST
Post Tags
Post Categories