Old Trafford, Manchester
Posted on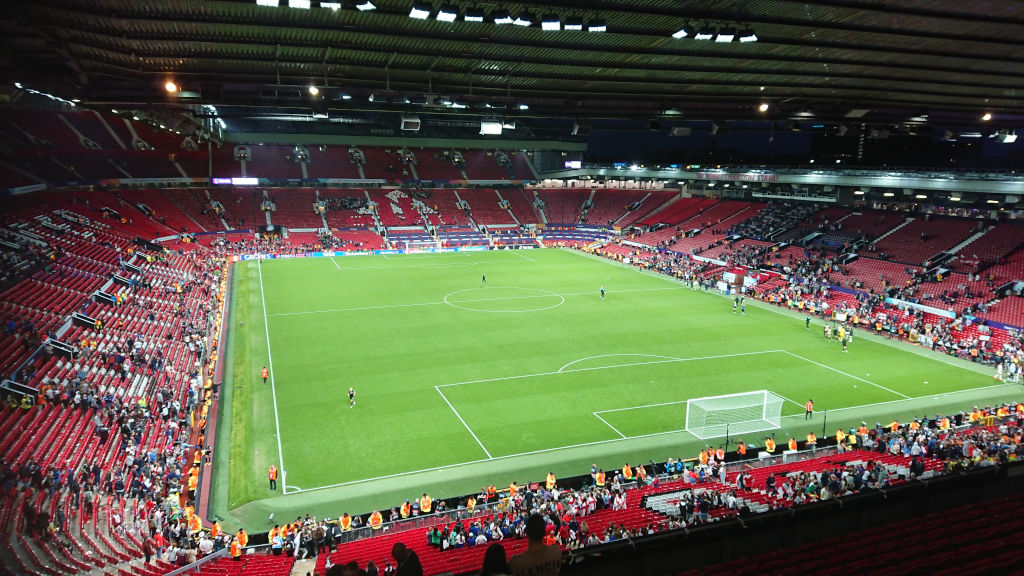 It's hard for me to believe this, but I hadn't been to a live football match since the Covid-19 outbreak paused all live sport back in March 2020. From then until May 2021 all football games in England were played behind closed doors. Fans were allowed back in for the 2021/22 season but at this point we decided against going back for a number of reasons including family commitments.
Now all things said and done we do miss the thrill of being at a live football match, and so for the Summer of 2022 we did something about it by securing tickets for matches at the Women's European Football Championships taking place in England. Even more exciting, we would be going to the opening match of the tournament at Old Trafford, home of Manchester United.
The Theatre of Dreams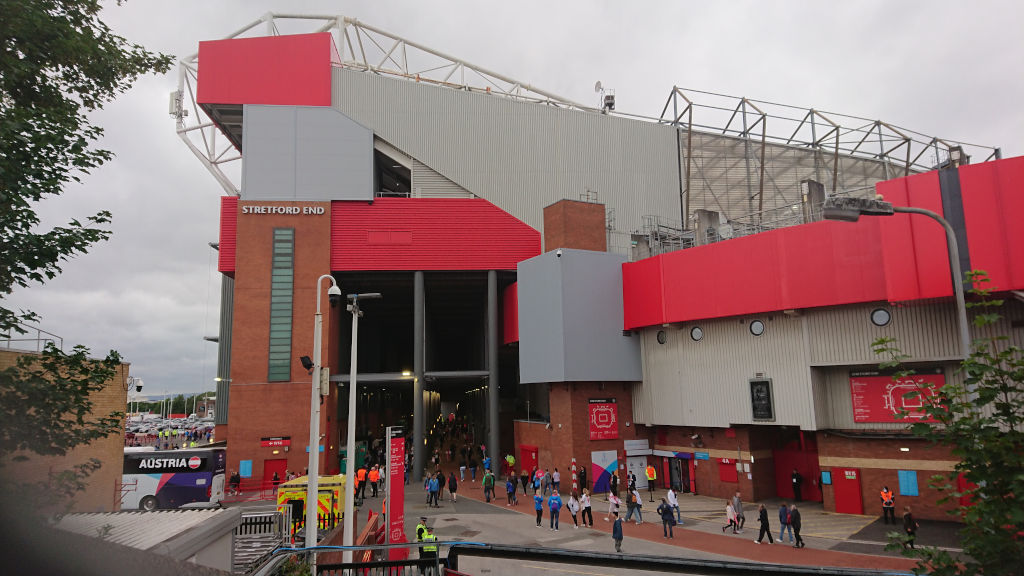 Old Trafford is the largest club football stadium in the UK with a ground seating capacity of just over 74,000, and the second largest UK football stadium after Wembley. The ground is nicknamed the 'Theatre of Dreams' and as I'm sure you can imagine budding footballers dream of playing here whether for Man Utd, an opposing team, or at an international game that may take place there. As well as football Old Trafford also hosts other sporting events including rugby's Super League grand final.
Lionesses dream (but tentative) start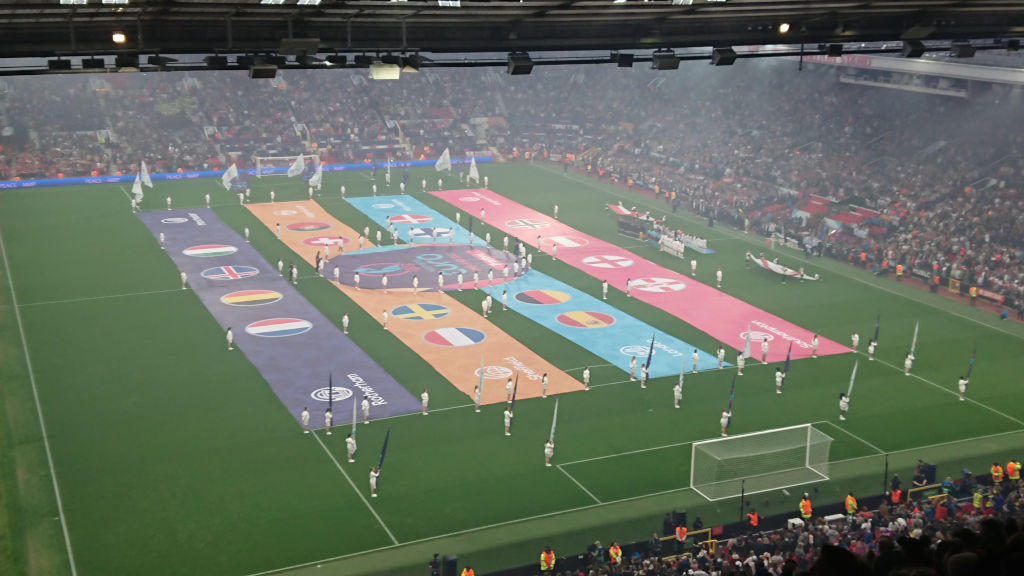 As mentioned we visited Old Trafford for the opening match of the Women's Euro's and WOW – what an occasion it was. A crowd of over 67,000 fans were in attendance for what would be a huge occasion for the England Women's football team in their opening game of the tournament against Austria. The game itself was a rather tentative affair with England winning 1-0 with a goal that was deemed to cross the line (thanks to goal-line technology). Whilst the match itself was a nervy affair the occasion was something rather special for everyone who attended. Oh, and I could tick another football ground off the list – win-win!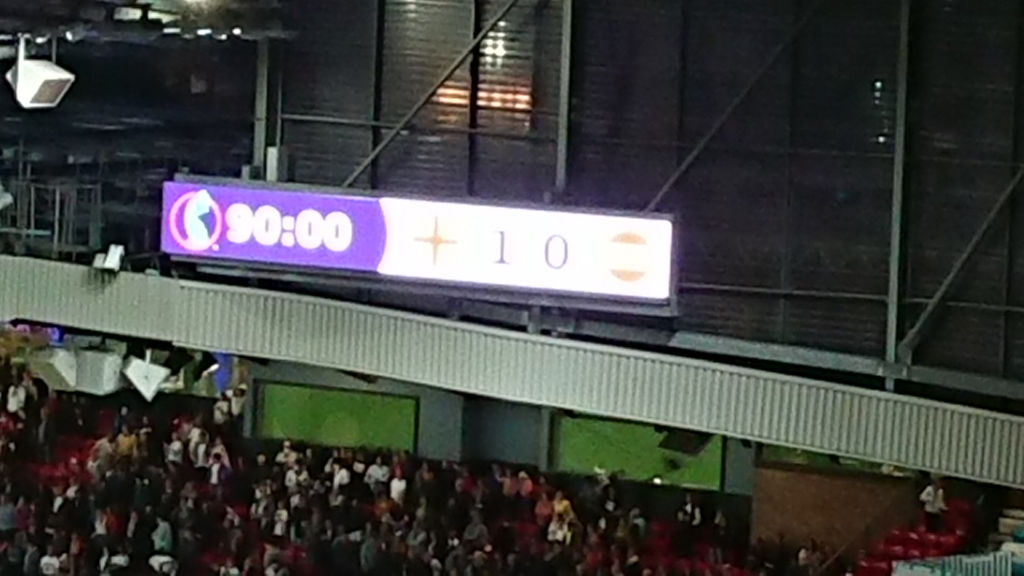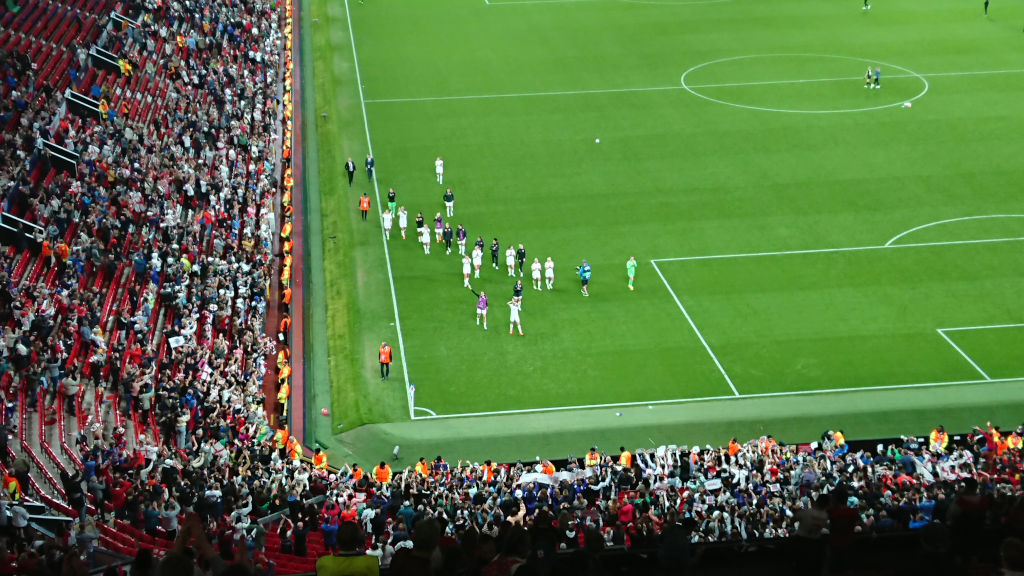 Getting to Old Trafford
Old Trafford is located in the Trafford area of Manchester and you can get there via the Metrolink tram service from Manchester City Centre.
Address – Sir Matt Busby Way, Old Trafford, Stretford, Manchester M16 0RA
Nearest tram station – Old Trafford tram stop
Post Tags
Post Categories