Allianz Riviera (Stade de Nice)
Posted on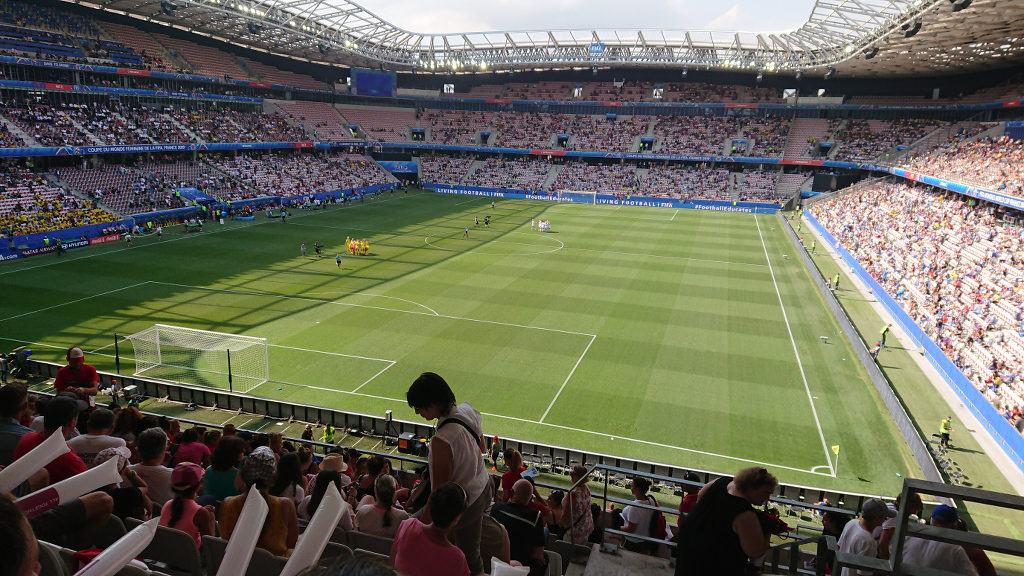 I've previously mentioned about wanting to visit a football stadium overseas, and indeed I've now done that thanks to attending two matches in Lyon. Yet I didn't think that I would visit TWO different stadiums in such short time, but thanks to the 2019 Women's Football World Cup I did just that.
Off to the Riviera Stadium
Our second overseas stadium visit would be the Allianz Riviera (also known as the Stade de Nice). The venue opened in September 2013, replacing the city's former stadium, and is home to French league club side Olympique Gymnaste Club Nice Côte d'Azur (commonly referred to as OGC Nice or simply Nice).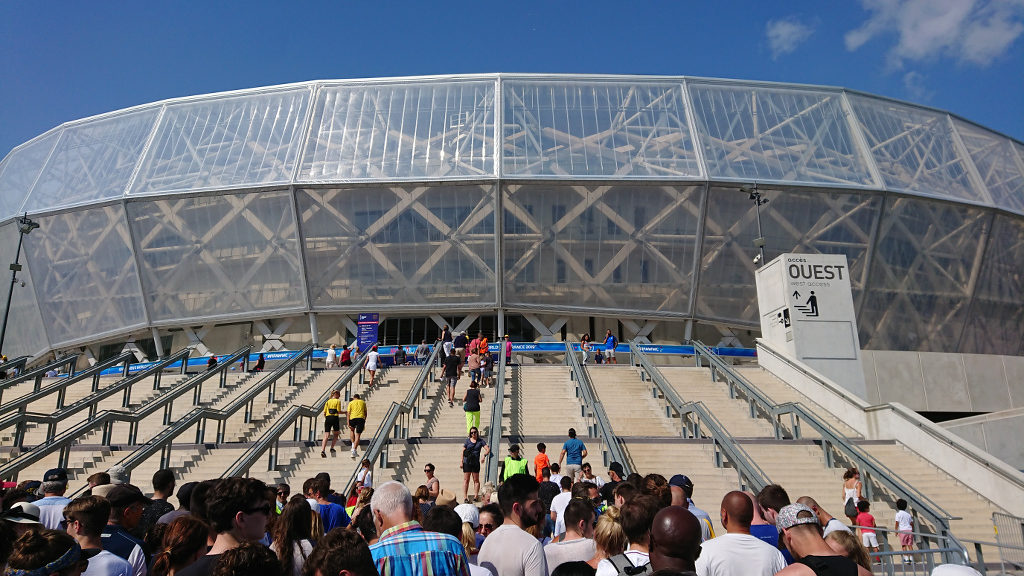 As well as club matches the Allianz Riviera has also been host to international football matches. In addition to the 2019 Women's World Cup the venue hosted matches during the Men's Euro 2016 tournament, most notably England's humiliating defeat to Iceland (since then thankfully things have improved hugely for the men's team at time of writing).
As well as football the Allianz Riviera has hosted rugby matches for club side Toulon, as well as music concerts.
A hot journey to the venue
Getting to the stadium would involve a shuttle bus trip, which was not pleasant to say the least due to the very hot weather in Nice. Heavy traffic in the area only prolonged what felt like a tortuous journey.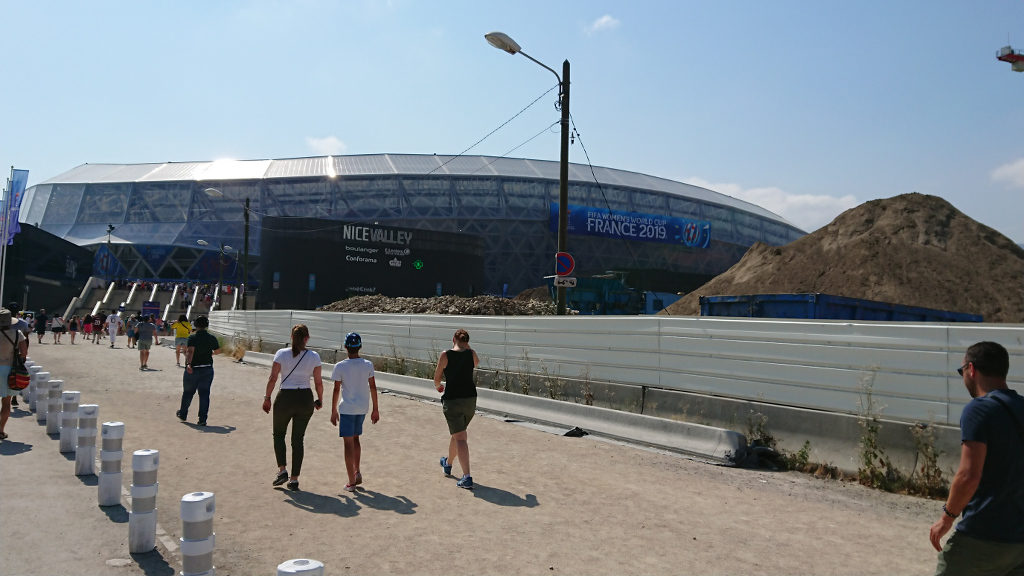 Eventually we arrive at the stadium coach park, and after a short walk followed by security checks it was time to enter the Allianz Riviera.
The match we didn't want to be in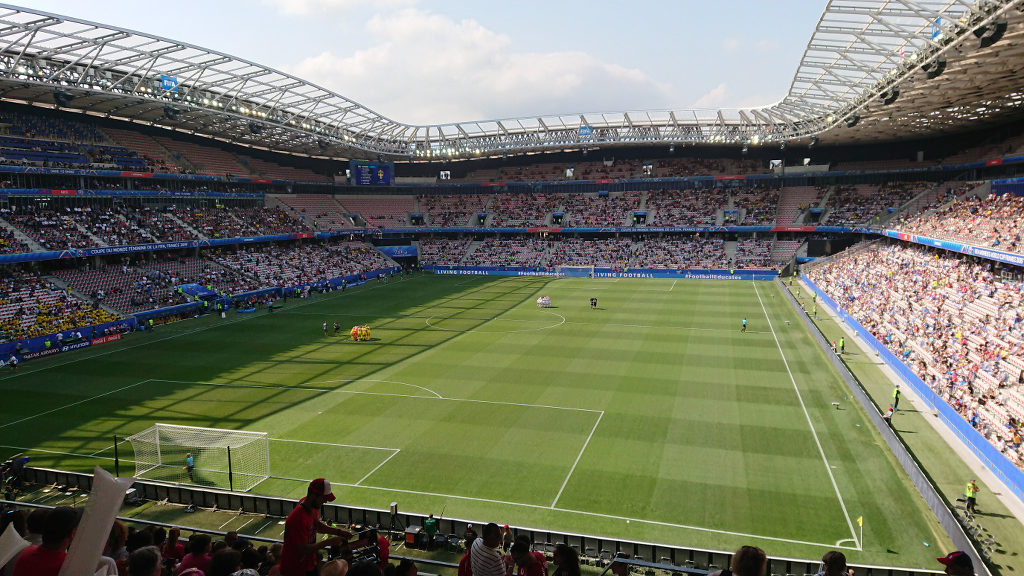 We would be at the Allianz for the 3rd place play-off in the 2019 Women's World Cup, and ironically it's the game where we did not want our team to be in but sadly England lost their semi final match against USA meaning that they would have to go for the bronze medal instead. Standing in our way were Sweden, who lost out to the Netherlands.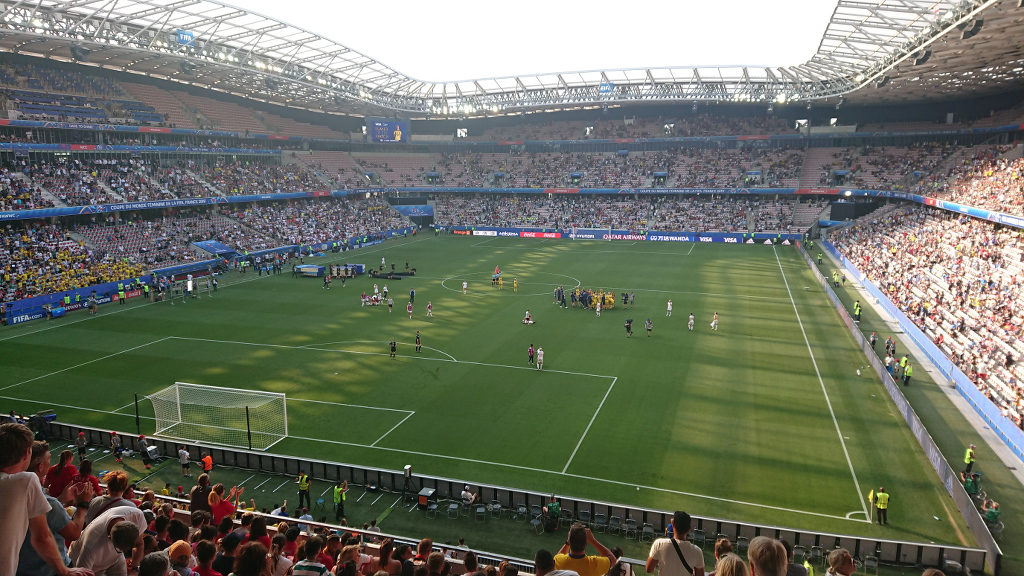 Once again the Lionesses fell short, losing 2-1 to Sweden and meaning that we finished 4th overall – still a magnificent achievement and helping to boost further the profile of women's football in England.
Despite the defeat it was a very enjoyable day out at the Allianz Riviera, and it's another football stadium that i can tick off my list (just several hundred more to go now).
Getting there
The Allianz Riviera is located in the Éco-vallée area of Nice. The stadium is accessible by bus and train – more details on these can found on the Allianz Riviera Access & Transport page online.
Address – Boulevard des Jardiniers – 06200 Nice
Useful links
Website – https://www.allianz-riviera.fr/en
Facebook – https://www.facebook.com/AllianzRiviera
Twitter – https://twitter.com/AllianzRiviera
Instagram – https://www.instagram.com/AllianzRiviera/
Post Tags
Post Categories