Sushicom, Nice
Posted on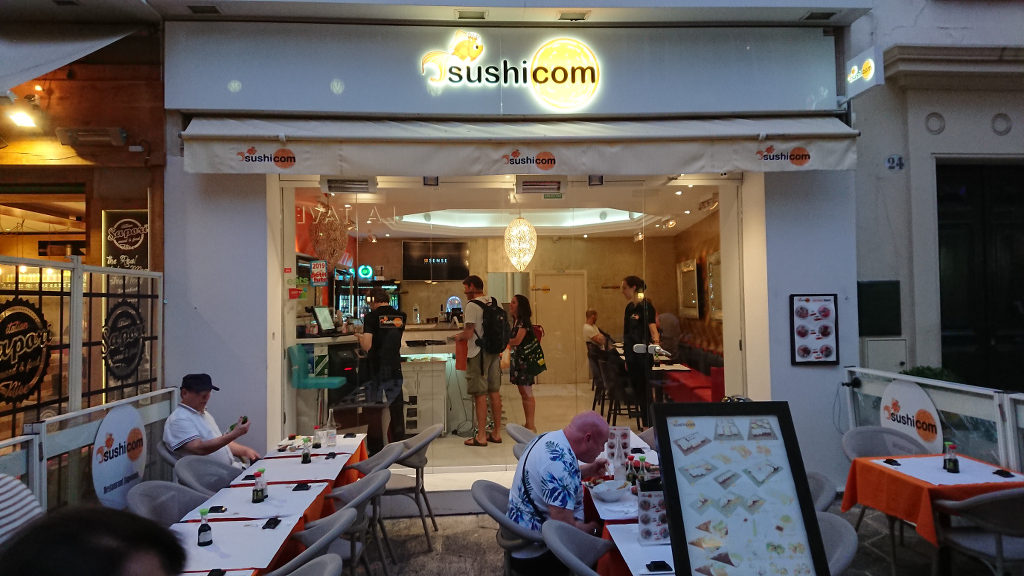 It was our final night in Nice, and time for one more meal out before heading back home to the UK. For this we visited Sushicom, a small independent Japanese restaurant located in Nice's bustling tourist streets.
A light end
Although this was a final meal out for us we both opted for just a light bite, due to having had a bigger meal earlier at Ma Nolan's Irish Pub. I went for the Chicken Avocado sushi rolls, whilst my wife opted for the Tuna Avocado sushi rolls (plus a Miso soup starter – I didn't fancy a starter myself).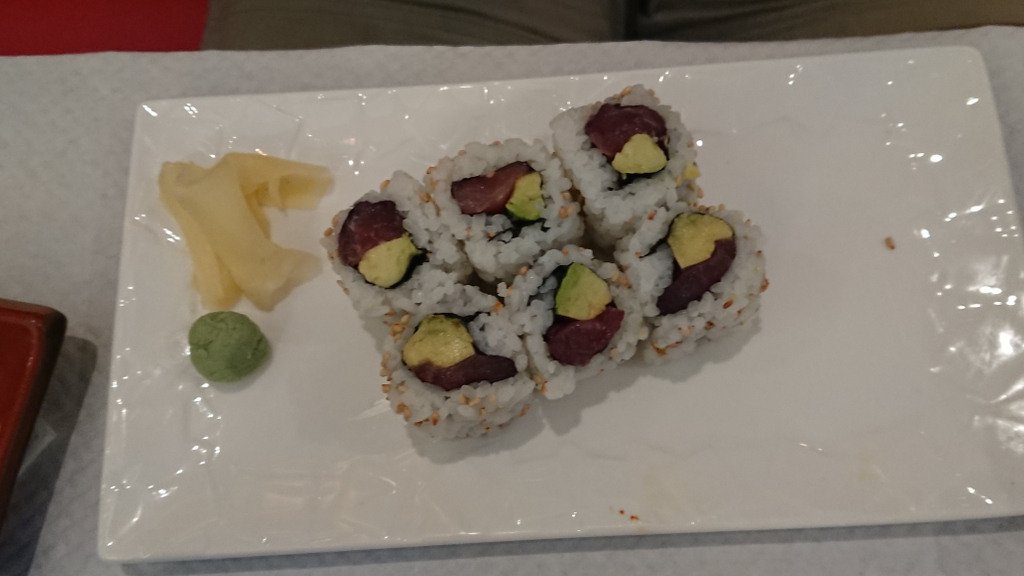 Both of our respective dishes were rather enjoyable and had a good amount of taste to them. I'm not really a huge fan of avocado myself but when mixed with something that I love to eat then it makes everything better for me, and that was certainly the case here. Needless to say I'll definitely be up for having meaty avocado rolls again in the future.
A pleasant finale
Our visit to Sushicom was rather pleasant in many aspects and provided a light but fitting end to what was our last night in Nice. The food was good overall and we'd certainly be up for having a more substantial meal at Sushicom should we visit there again in the future. The staff were very helpful, and the decor and surroundings were subtle and pleasant. Of note was that Japanese music videos were being played on the TV screen inside the restaurant.
If you love sushi and are in Nice anytime soon then you should certainly pay a visit to Sushicom.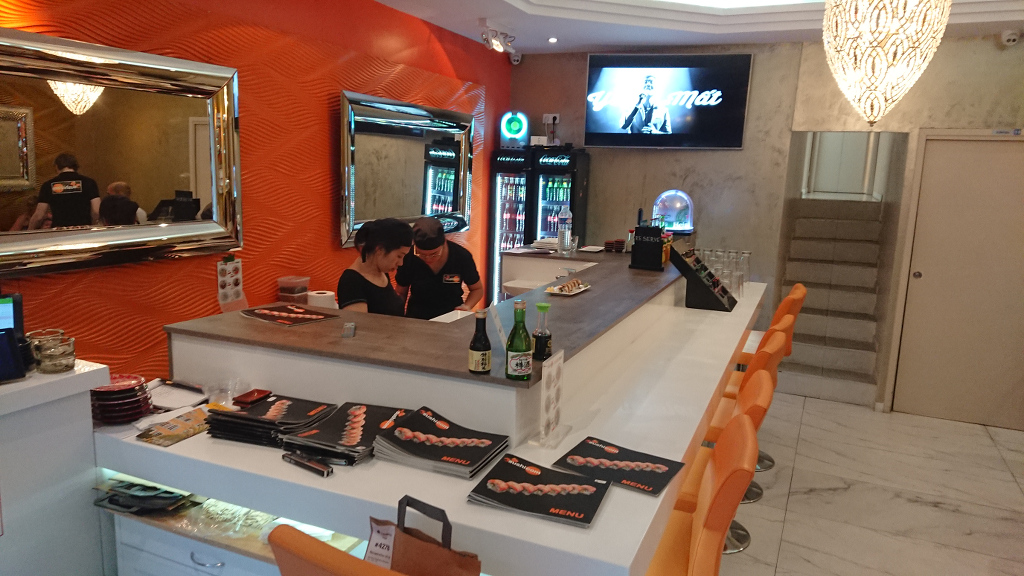 Location and Links
Address – 26 Rue Massena, 06000 Nice, France
Website – https://www.sushicom.com/ (in French)
Facebook – https://www.facebook.com/sushicom.fr/
Instagram – https://www.instagram.com/sushicom_com/
Post Tags
Post Categories