Caught & Bowled, Giltbrook
Posted on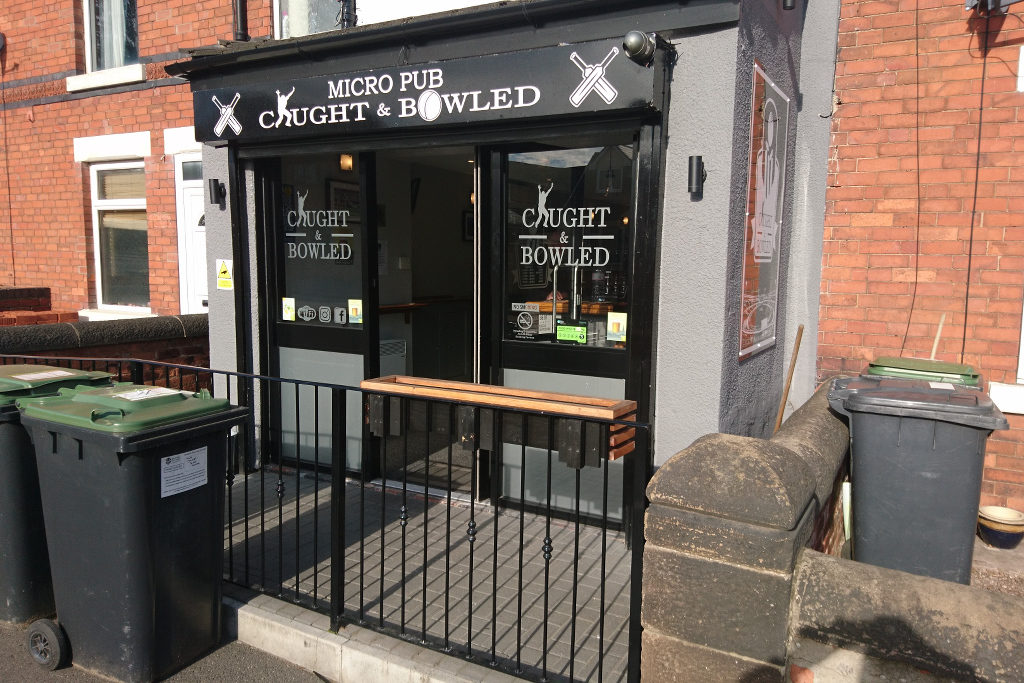 The East Midlands county of Nottinghamshire has seen its fair share in the number of micropubs opening up over the last 5-6 years, and there is one particular part of the county that is testament to this trend. The section of main road that links the towns of Eastwood and Kimberley currently boasts EIGHT different micropubs (at time of writing).
Among the high number of micropubs situated along this stretch is a quirky watering hole in the village of Giltbrook, and you'll certainly be bowled over once you have visited this particular micropub – the Caught & Bowled, which as the name suggests is themed around the sport of cricket.
A new innings
The unit that this micropub is situated in was previously the local village newsagents that was open for at least 80 years before closing in 2017 due to competition from a newly opened Co-op nearby. Pleasingly the last owners of the old newsagents decided to stay on and convert the venue into a micropub. As such the venue has been refurbished and now has a new lease of life of a small watering hole.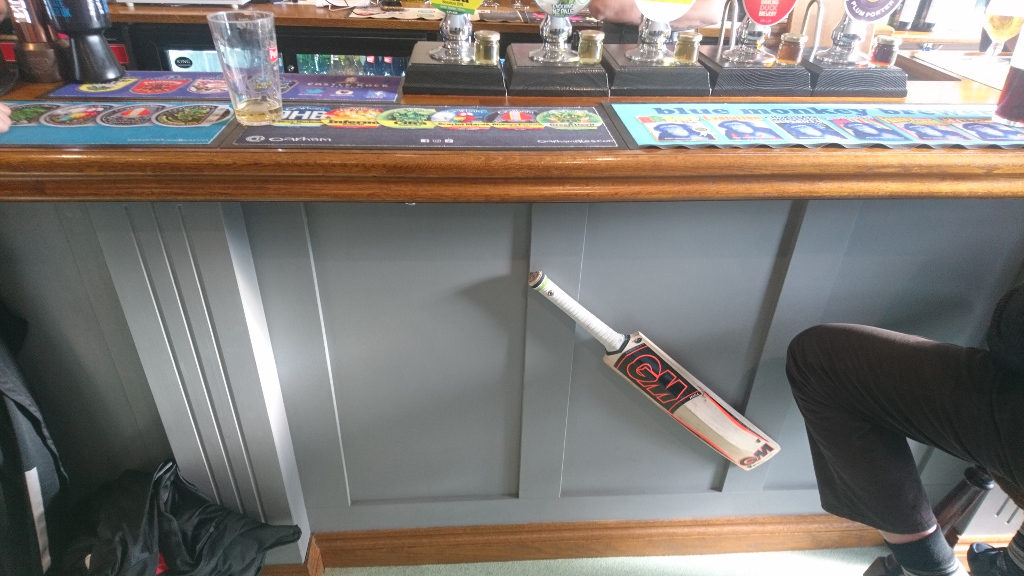 I mentioned about the cricket theme of this micropub, indeed Caught & Bowled is named as such due to the owners family link with Nottinghamshire County Cricket Club. The cricket theme is clear throughout the venue with cricket bats and memorabilia among the decorations.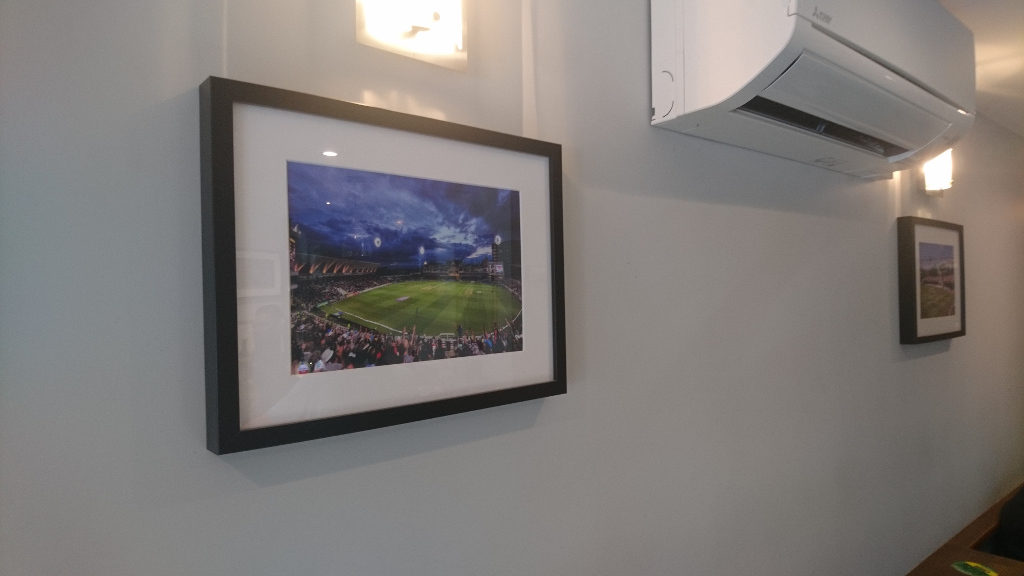 The beers are out
The drinks choice available here certainly offers plenty of choice for punters. Ale drinkers have up to five real ales to choose from, while cider drinkers have a good selection available to them. Other drinks on sale include bottled and keg beers, wines, spirits and soft drinks. Snacks available include crisps, nuts, pork scratchings and cobs.
Bowled over?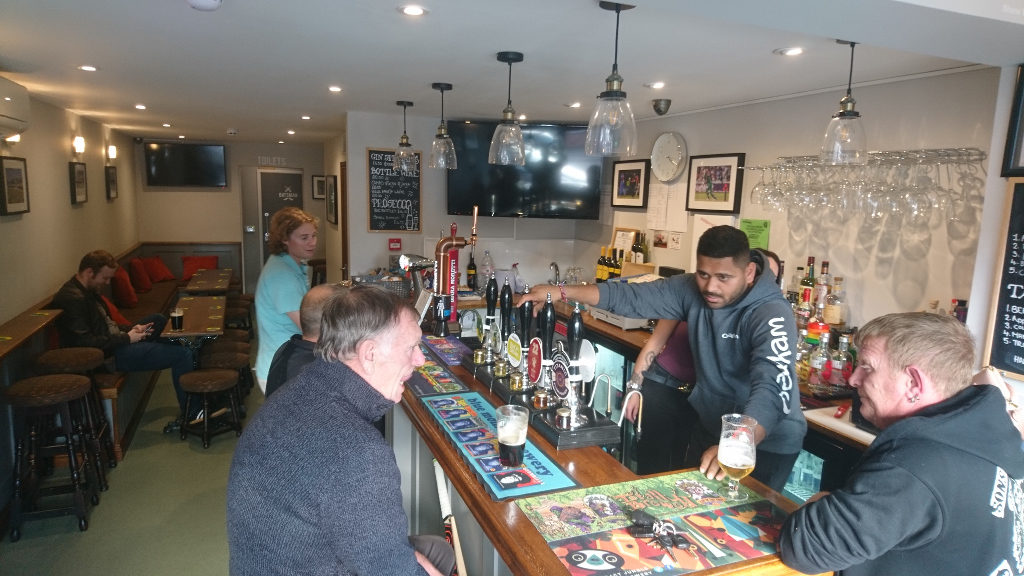 Themed micropubs always have that extra charm to them, and Caught & Bowled certainly proves that with its cricket theme. Plus it's great to see the owners making a great new business for themselves following the closure of their old newsagents. If my visits are anything to go by then Caught & Bowled is clearly a micropub that is well received by punters alike, and long may that continue.
Getting there
Caught & Bowled is located on the main road in Giltbrook and is served by several main bus routes from Nottingham and Derby.
Address – 493 Nottingham Road, Giltbrook, Nottingham, NG16 2GG
Nearest Bus – Rainbow One and Amberline (both Trent Barton)
Find out more
Facebook – https://www.facebook.com/caughtbowled/
Post Tags
Post Categories