Tap & Growler, Hilltop
Posted on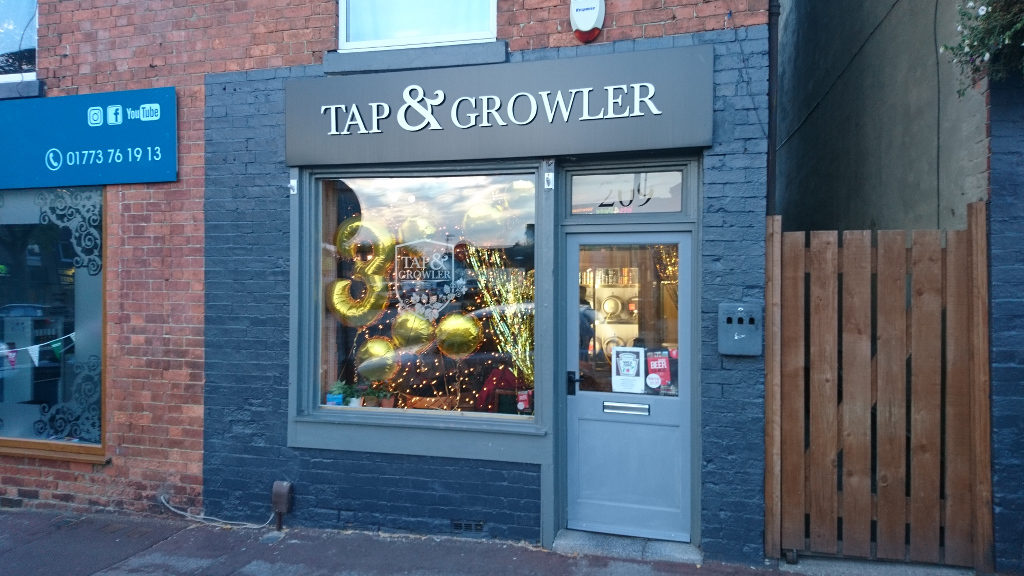 If you've read any of my previous articles then you'll have notice that I've been going on about the high number of micropubs currently open between the Nottinghamshire towns of Eastwood and Kimberly. At the time of writing there are EIGHT micropubs open along the 4-mile stretch of main road linking the two towns.
Where it started (and now added to)
Among the eight micropubs on the Eastwood-Kimberly trail are a couple of establishments in the village of Hilltop. There is the recently opened Pick & Davy – the 8th micropub to open on the trail. Then there is the venue that would kick-start this bustling micropub trail, and having visited the latest venue on this stretch it only seems right to now visit the first micropub on the trail – the Tap & Growler.
New use of old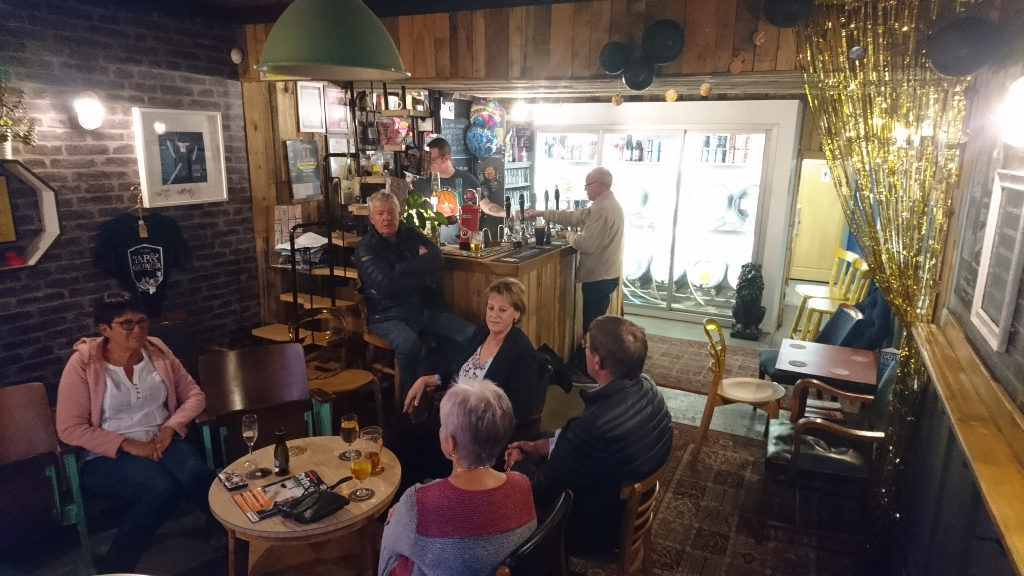 Previously a charity shop this particular micropub opened in September 2015 and has a subtle yet rustic feel inside. There is sufficient seating available including some old folding cinema seats, a good way of reusing old furniture.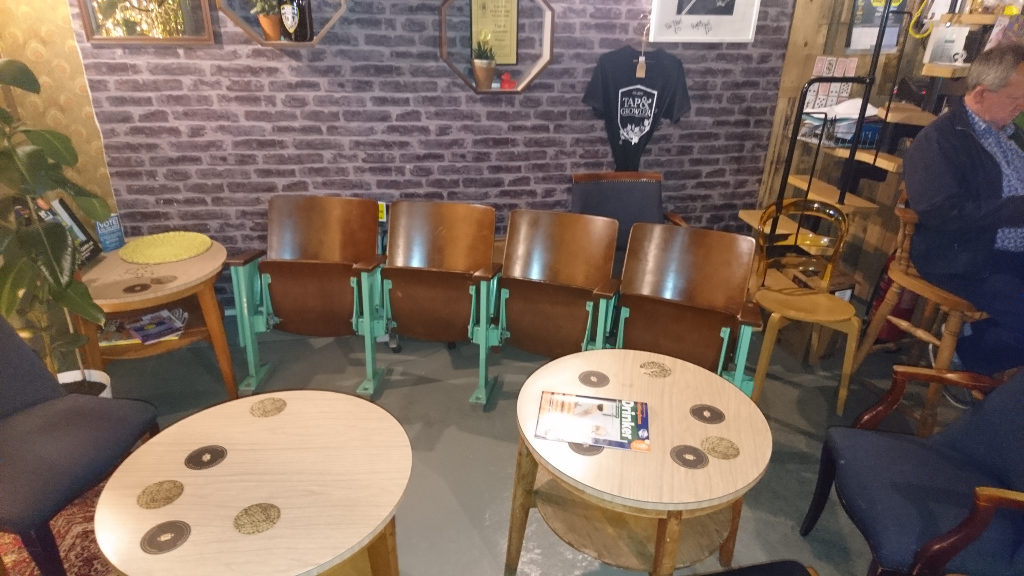 Micro venue, but vast drinks range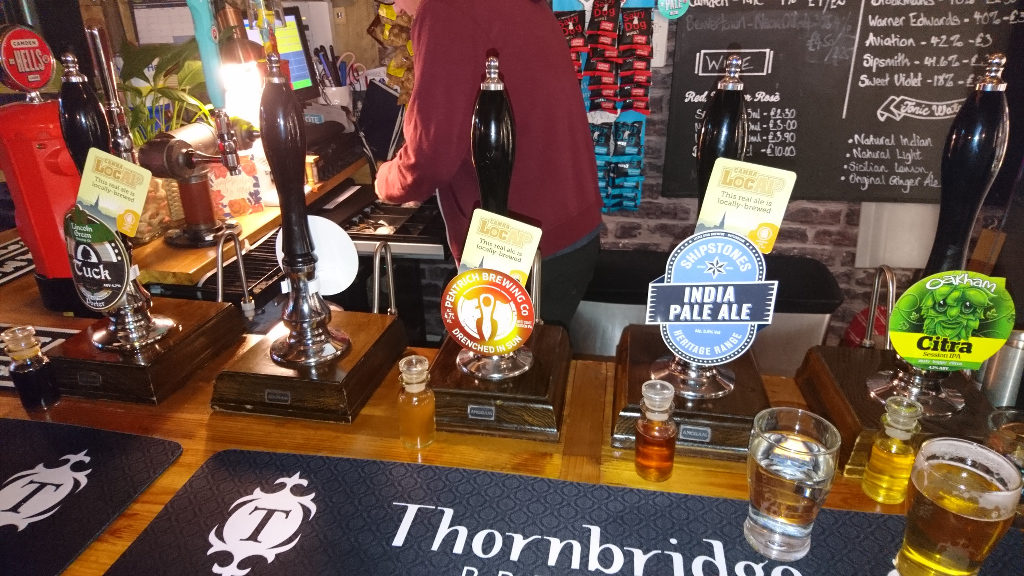 This may be a small watering hole but the beer range available is anything but small with up to 5 real ales on sale, plus keg and bottled beers are also available. Cider fans are also well catered for here with up to 7 ciders available to try. Wines and gins are also on offer here as well as soft drinks, crisps and nuts.
A must-visit micropub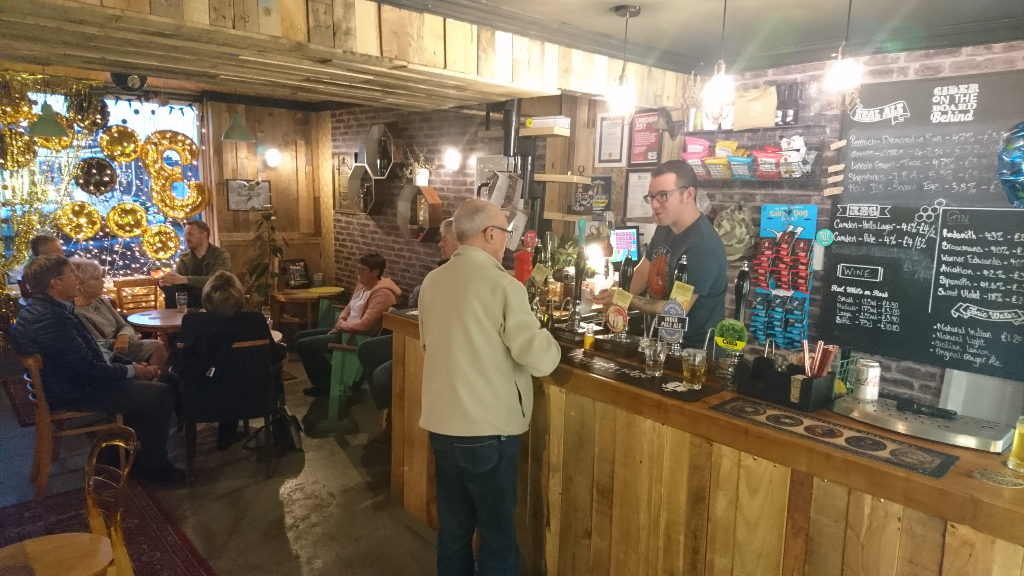 The Tap & Growler is clearly well liked by punters both local and beyond, and it's not hard to see why – fantastic ales, excellent staff, great atmosphere, etc. There is so much to like about this micropub that I cannot recommend this place enough. If you are planning on visiting some Nottinghamshire micropubs in the future then make sure that the Tap & Growler is on your list of venues to visit.
Finding the venue
Tap & Growler is located on the main road in Hilltop and is served by several main bus routes from Nottingham and Derby.
Address – Tap & Growler Micropub, Hilltop, 209 Nottingham Rd, Eastwood, Nottingham NG16 3GS
Nearest Bus – Rainbow One and Amberline (both Trent Barton)
Useful Links
Website – http://tapandgrowler.co.uk/
Facebook – https://www.facebook.com/tapandgrowlermicropub/
Twitter – https://twitter.com/tapandgrowler_
Instagram – https://www.instagram.com/tapandgrowlermicropub/
Post Tags
Post Categories