The Millipede, Stapleford
Posted on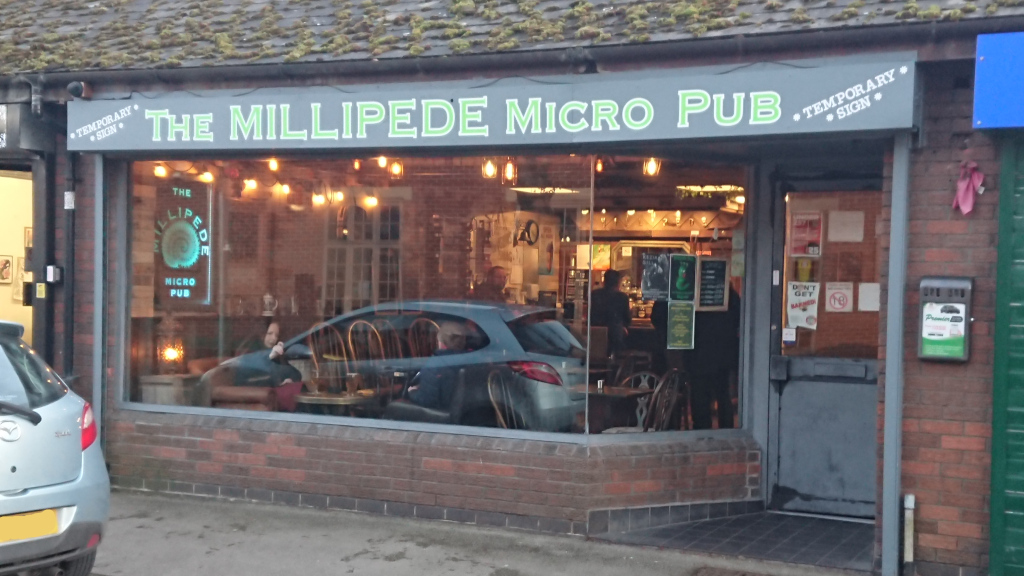 PLEASE NOTE – The following article is based on a visit made back in February 2020 and was BEFORE the COVID-19 pandemic, therefore some of the details mentioned here might not be applicable at present (e.g. drinks range may be limited). If you are making a visit to this or any other establishment then please respect and observe any social distancing measures in place.
Lying on the border between Nottinghamshire and Derbyshire is the town of Stapleford, which is the location for this latest micropub visit. The small watering hole in question is a former pizza takeaway, but now serves toppings in the form of beer (and other beverages too). Welcome to The Millipede.
Named after a game
Different micropubs take their names as such for a variety of reasons, whether it's after a previous use, something personal to the owners, or even just the location. This particular micropub however is named after a traveling game that involves counting the number of 'legs' on pub signs, with a millipede always being classed as the winner (whatever that entails).
Takeaway taken away
As soon as you step inside The Millipede you wouldn't even guess that this place used to be a takeaway. The venue is now completely different with a rustic feel inside.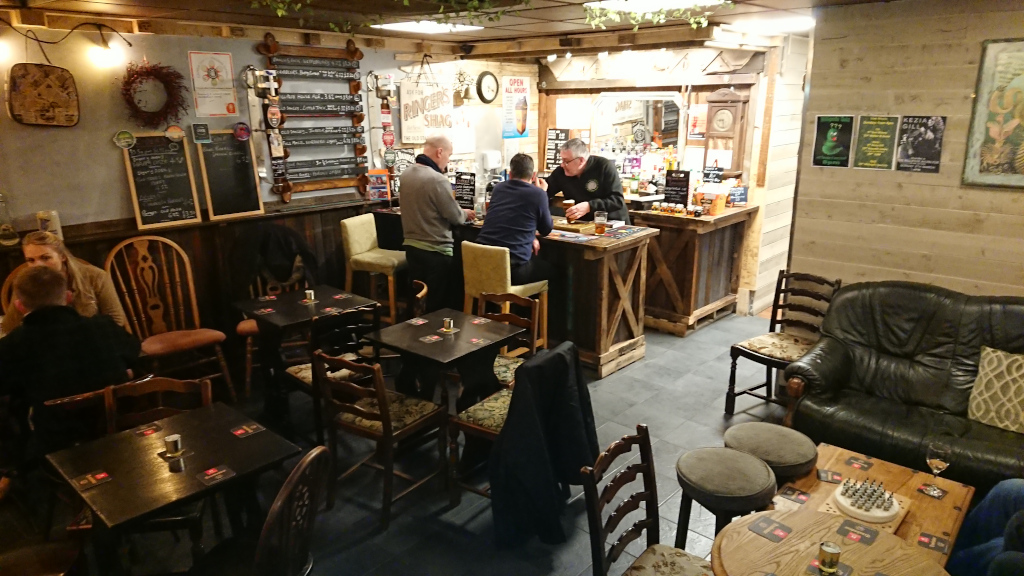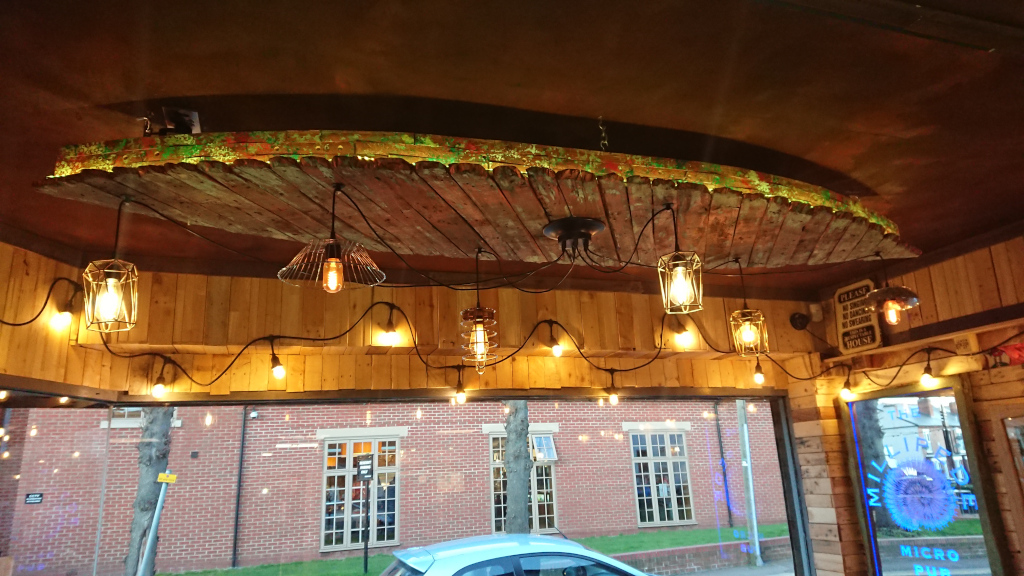 A 'Millipede' of Choice
OK so I may be exaggerating here, but actually The Millipede does have an extensive range of beverages to choose from. For starters there are up to six real ales to choose from, plus a selection of real ciders and perrys. Also available are wines, gins, whiskeys, spirits, and soft drinks. pub grub available at The Millipede include crisps, pork scratchings, nuts, and even samosas.
If you fancy something other than conversation with your chosen tipple then there is a small selection of popular games to play including board games and card games.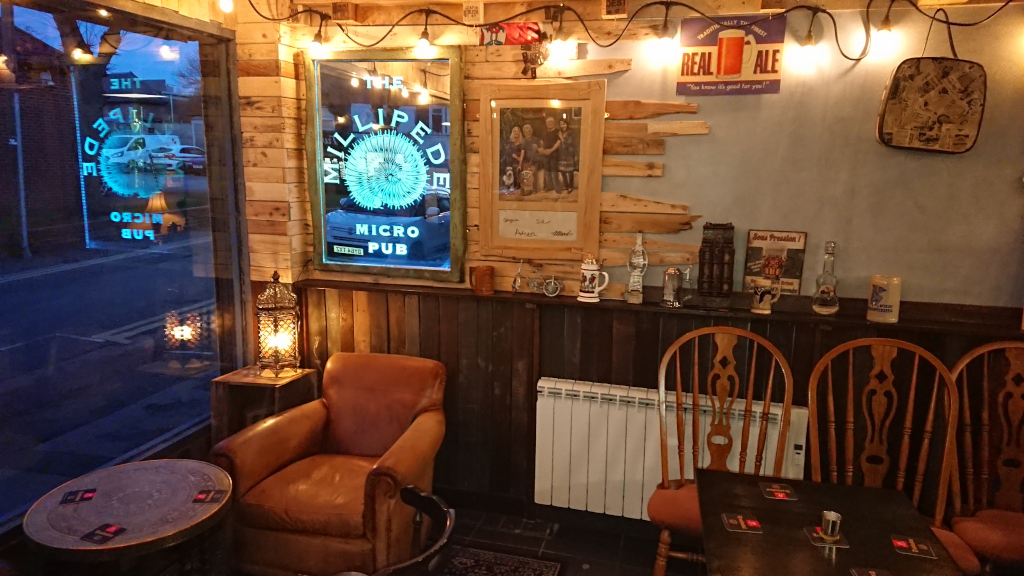 Another Great Micropub
I've made no secret of the fact that I'm always keen to visit new micropubs, and that it's great to see more parts of the country joining the micropub movement. The town of Stapleford now boasts a micropub of its own, and it's a great little watering hole. A good range of ales, friendly staff, and a relaxing feel inside are just some of the elements that make The Millipede a great addition to Nottinghamshire's already large number of fine micropubs. In short The Millipede is well worth visiting!
Finding the Venue
The Millipede is located in Stapleford town centre and is easily accessilbe via main bus routes that serve the town
Address – 8 Alexandra Street, Stapleford, Nottinghamshire NG9 7ED
Useful Links
Website – http://www.themillipede.co.uk/
Facebook – https://www.facebook.com/themillipedemicropubltd/
Instagram – https://www.instagram.com/themillipedemicropub/
Post Tags
Post Categories