Lunch at Annie's Burger Shack
Posted on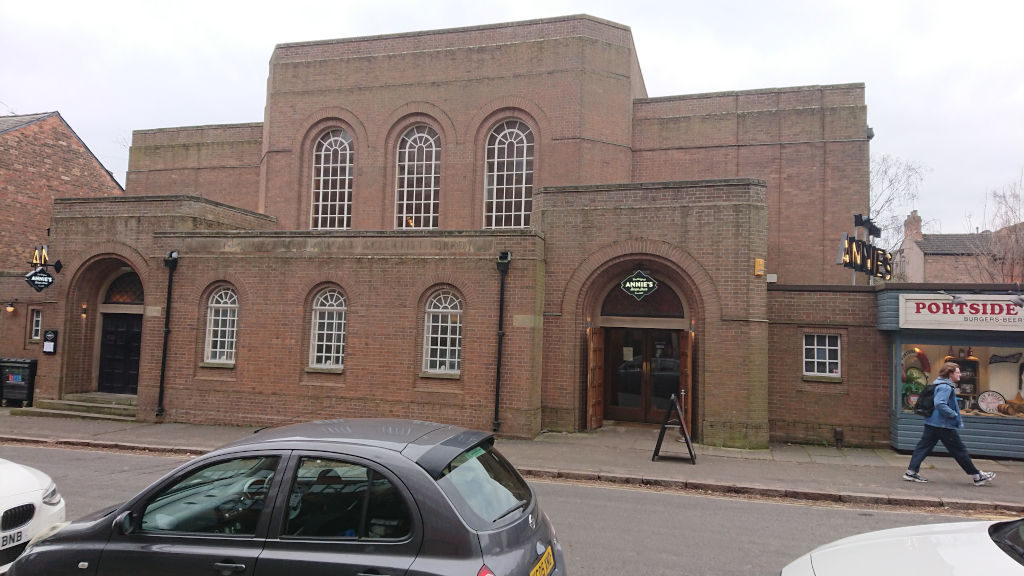 It's been three years since I last visited Annie's Burger Shack in Derby when I was invited to a special press breakfast. It was such a good event and I've been wanting to go back ever since, only next time for a burger. However not long the breakfast event (in February 2020) the Covid-19 pandemic took hold and my visits to Derby have been somewhat more limited since.
Despite everything I have still been able to visit a few other independent businesses in the city. Now fast forward those three years since the breakfast event and I'm finally back at Annie's Derby shack to try out one of their burger dishes.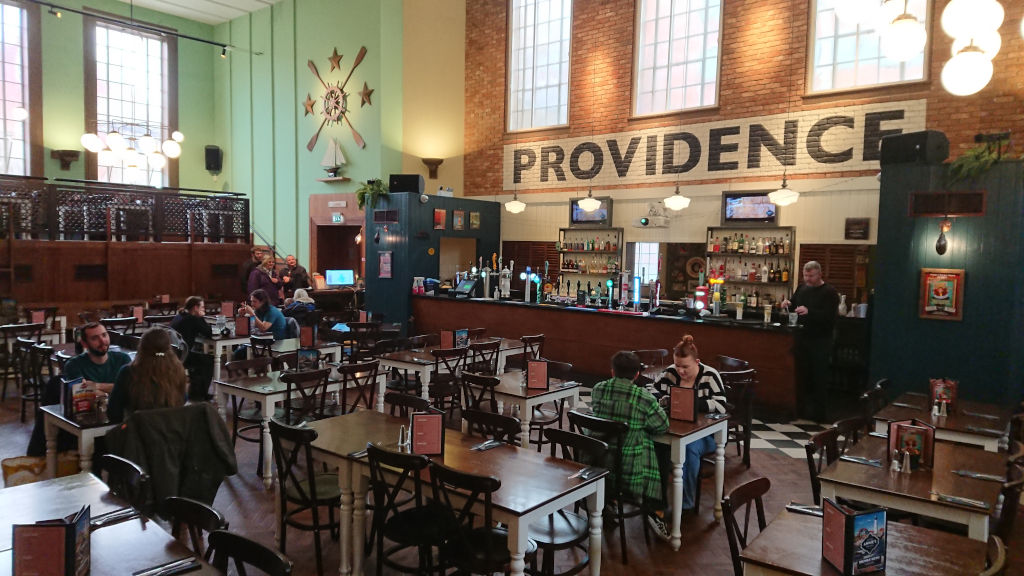 A burger – AGAIN!
Actually this would not be the first time that I would tuck into a burger dish from Annie's having sampled one at their now closed Worcester shack back in 2019. Funnily enough it was that visit that made me want to enjoy another burger meal at Annie's, and now here I am to do just that.
We would visit the Derby shack on what was a quite but steady Saturday lunchtime. The venue itself, a former church, is still the big, well decorated burger shack that it has been since it opened back in 2018.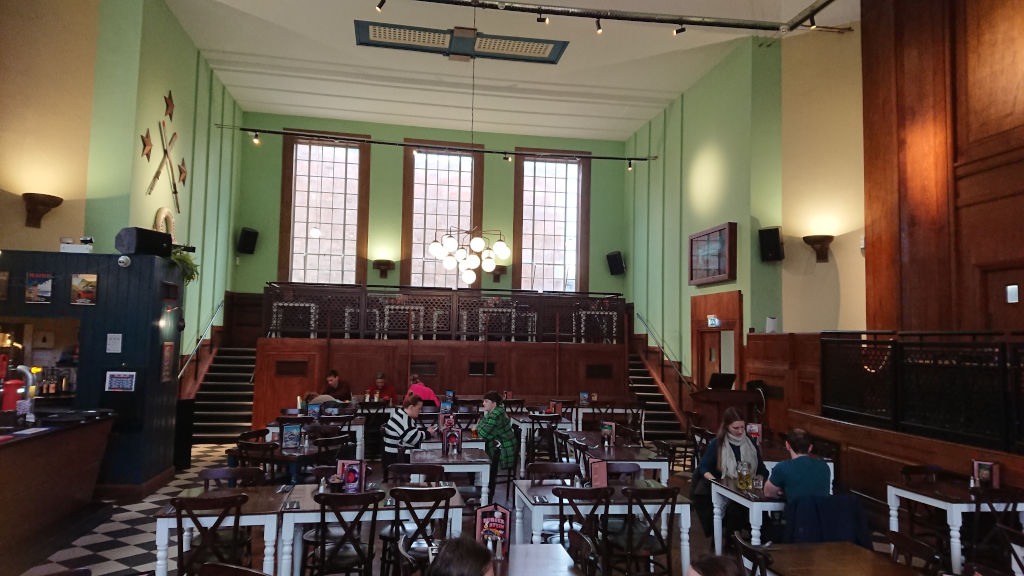 Sadly the breakfast dishes are no longer available at the Derby shack (for the time being) but the usual huge range of burgers is still on offer. I decided to play it safe and once again have the BB King burger, consisting of chicken breast smothered with BBQ sauce. As before I asked for no mayo or tomato with my burger, but I kept the lettuce. Again I opted for the curly fries, and as with my previous experience at Annie's a generous portion was served. The burger itself was really good and quite some size too. It was also somewhat slippery due to the sauce, so much so that I would end up using knife and fork to help get it down me.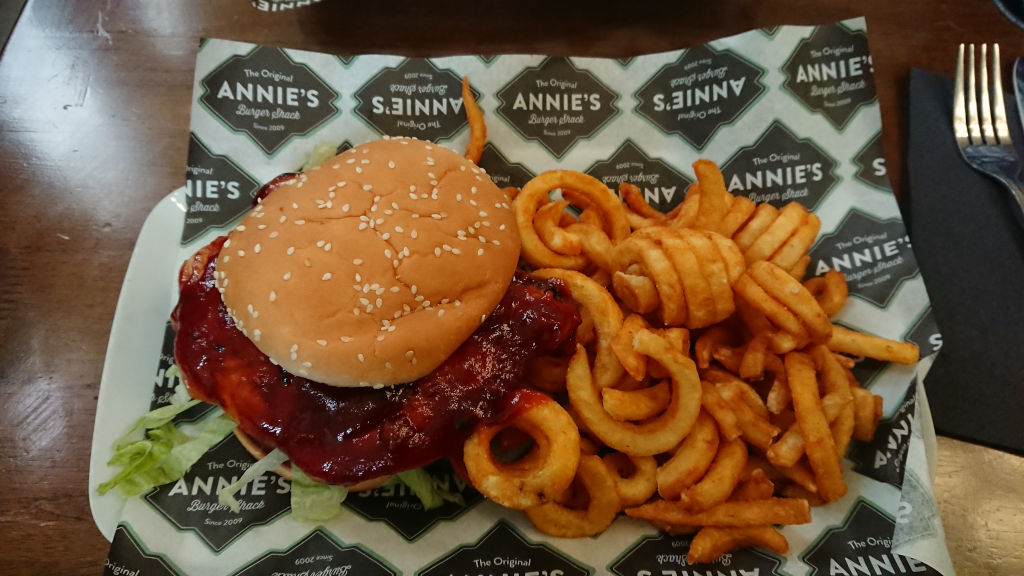 My dining partner settled on the Classic burger, consisting of a patty smothered with melted American style Cheddar cheese. For both burgers we opted for the meaty versions, though I was contemplating having my burger vegan – I really should try a vegan BB King next time.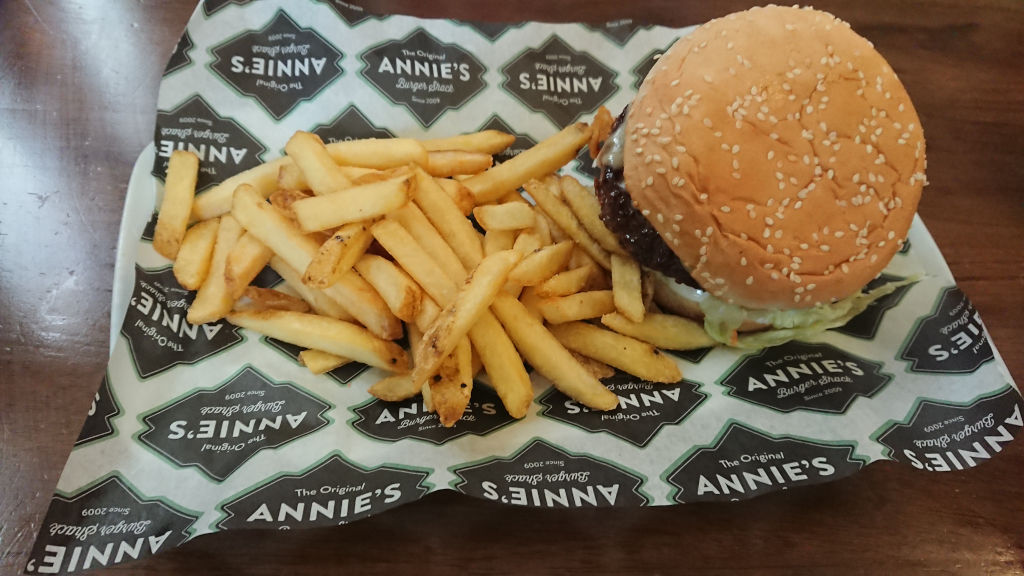 Annie does it again – WIN WIN!
Not much else to say other than this was another great meal out and as with my previous visit here there is so much to like about Annie's Burger Shack. Great food, great service, and a fantastic setting. If you fancy something different and better than a standard fast-food burger joint then I highly recommend a visit to Annie's Burger Shack.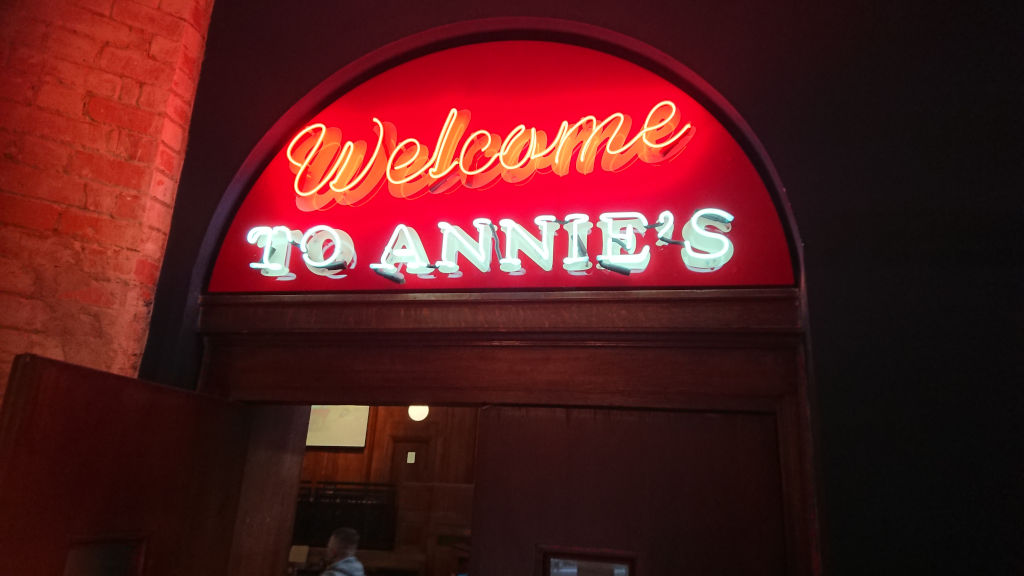 Finding the venue
Annie's Burger Shack is located on the edge of Derby city centre, and is within easy walking distance from the city's main bus and railway station.
Address – Friary St, Derby DE1 1JF
Website – https://anniesburgershack.com
Facebook – https://www.facebook.com/AnniesDerby/
Twitter – https://twitter.com/annies_derby
Instagram – https://www.instagram.com/anniesburgershackderby
Post Tags
Post Categories