A first visit to Smokeworks
Posted on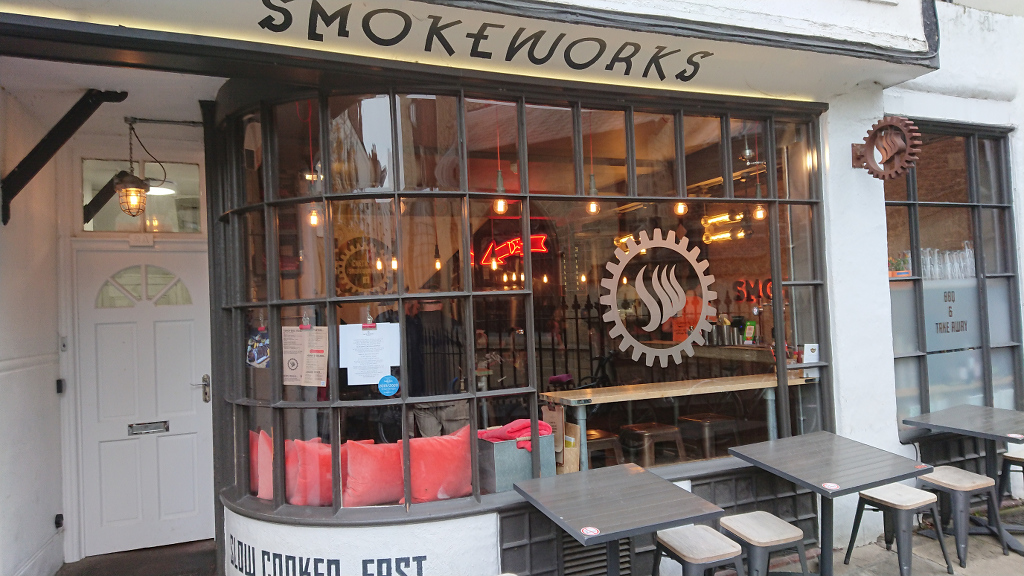 One area in the restaurant sector that has grown in recent years is 'smokehouse' restaurants that specialise in slow & low cooked dishes such as smokey meats. Now there are a few smokehouse restaurants operating in the UK including a small yet well-known chain, but there are also several independent eateries specialising in smokehouse dishes. One such independent smokehouse restaurant can be found in Cambridge, the aptly-named Smokeworks.
Smokin First Impressions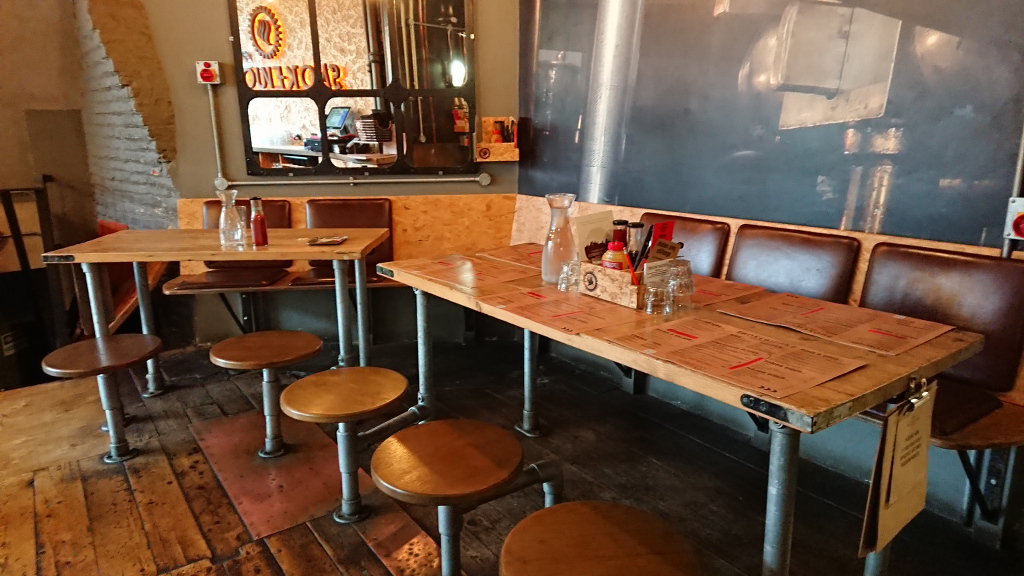 Upon entering the restaurant I was immediately greeted by the friendly team of waiters and waitresses who led me to my table, and also give me a complementary jug of cold tap water. When I was ready to order my meal it was just a case of letting the staff know, and I could do so simply by turning a nozzle located by my table. The nozzle, which does look like it's for activating a fire alarm, is connected to a board showing all the tables. Each table number has a light next to them, and the light is lit when the nozzle for that table has been turned, indicating that that table requires service.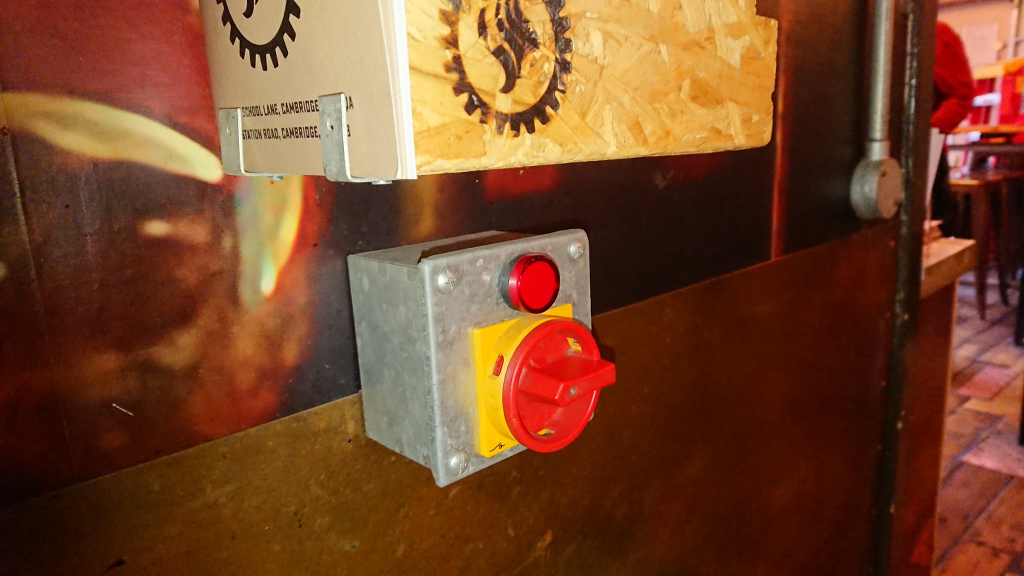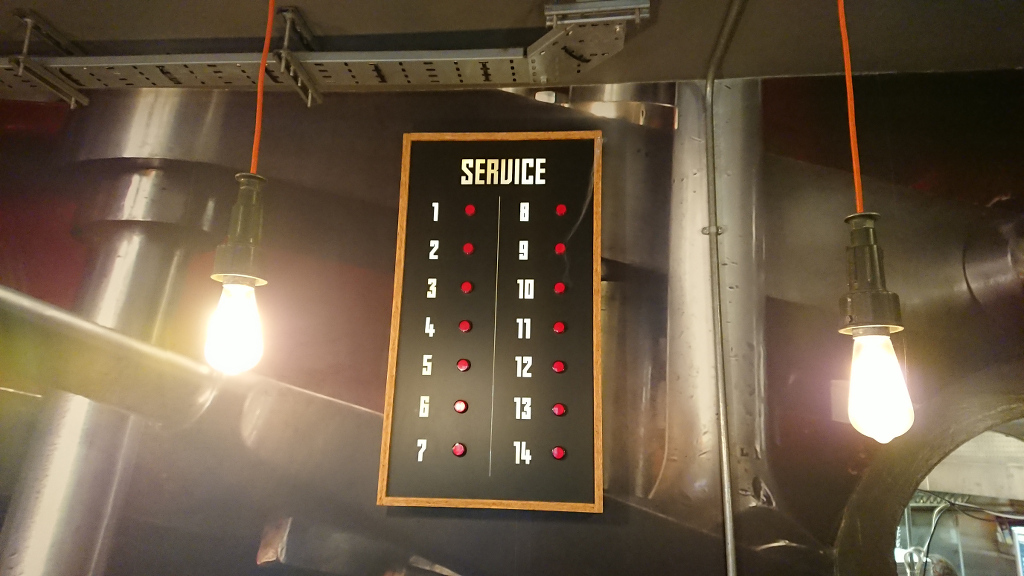 Smokin Burger and Fries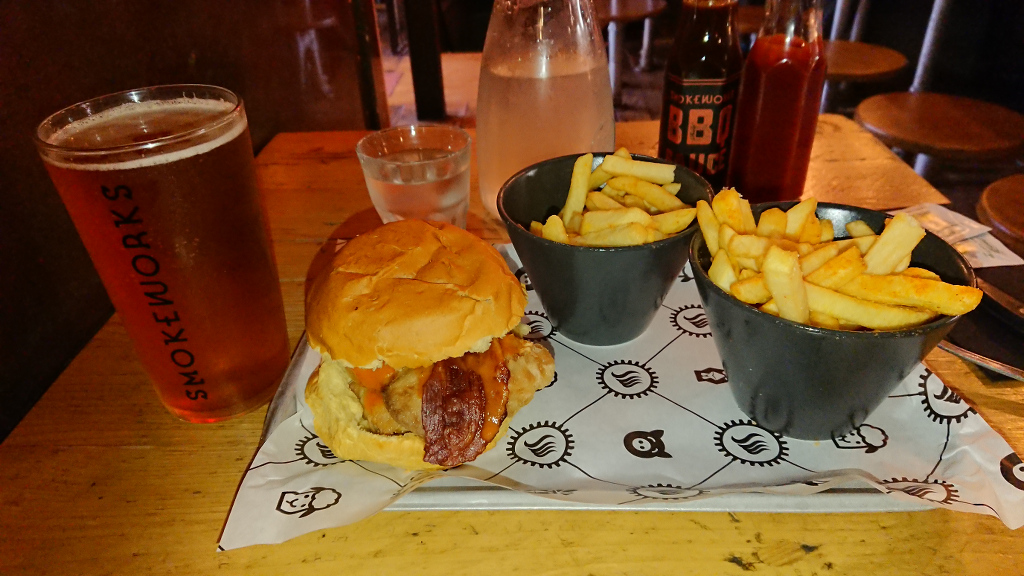 Having studied the menu I would normally have opted for the half chicken, but on this occasion I opted to try something a bit different – still a chicken dish though. I decided to try the Crispy Carolina Chicken Bun, which consisted of two tempura chicken thighs, tangy carolina BBQ sauce, mustard slaw & BBQ mayo – however I asked for mine without the slaw or mayo. To my surprise the bun also came with a rash of crispy bacon, which I didn't see mentioned in the item description on the menu.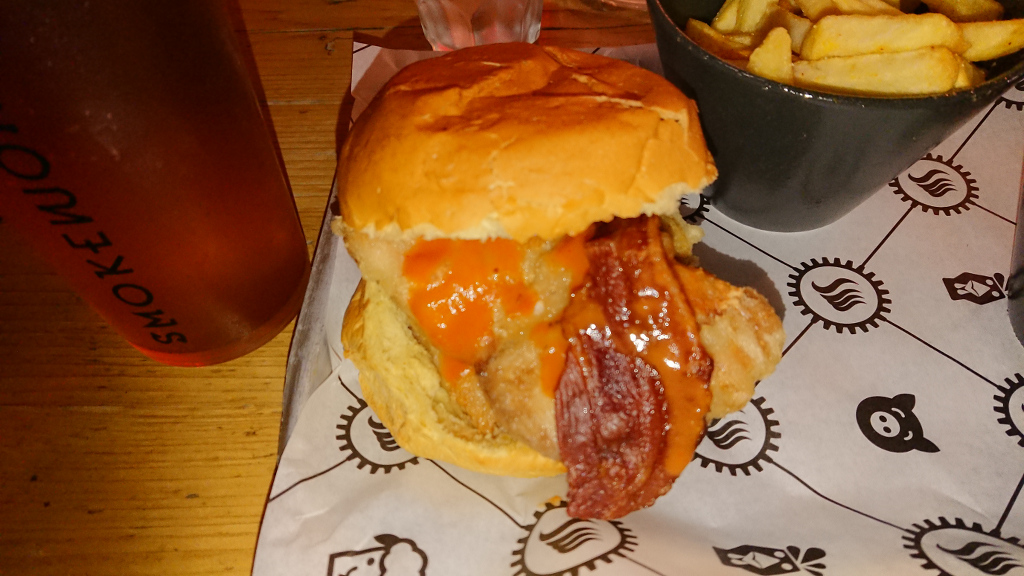 The bun was well cooked and incredibly tasty throughout – the chicken thighs were juicy and succulent, the bacon rash added the extra crisp to the whole burger dish, and the tangy sauce was certainly tangy. I'm glad I left out the slaw and mayo from the dish (I'm not a fan of them to be honest) as it allowed me to appreciate the tangy sauce even more. This was a cracking burger meal that I'll certainly want again on a future visit to Smokeworks.
The dish came with a choice of either two minor side options or one major side. Standard fries were among the minor sides – so I opted for TWO servings of these, and if you think I was being rather greedy here then let me say this to you – you're dead right!
But what if I'm VEGAN?
Vegans need not worry here because there are a small number of vegan dishes available at Smokeworks including a vegan burger, a vegan powerhouse plate, vegan nachos, and vegan jackfruit fries. So if you are part of a group with a vegan amongst you then you are all catered for here.
Don't Forget the Pint
Of course a good meal needs a good liquid refreshment to go with it, and Smokeworks has a good range of drinks available for all tastes. I decided to treat myself as such and try out a pint of Smökevurks – Smokeworks' own brew 4% session pale ale. This was a good choice, it was crisp in taste and certainly refreshing – a really good ale to complement any dish here.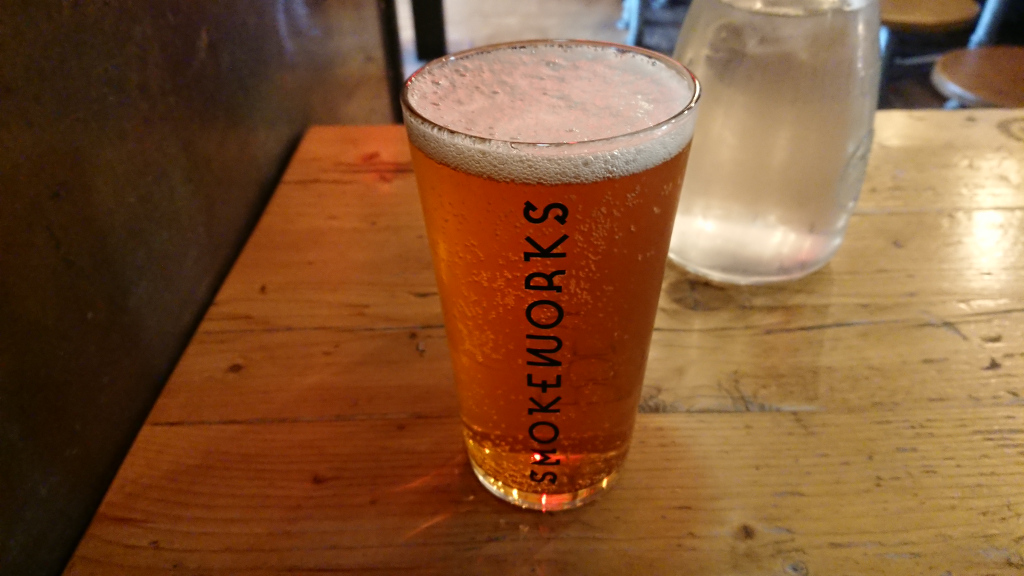 More Smoke without Fire
As well as the restaurant there is another part to the Smokeworks experience – The Smokeworks Tap, a smaller tap bar located right next to the main restaurant. The Tap has a 'smokey' feel to it in many ways – in fact I won't say why this is as I don't wish to spoil for you, I'll let you find out for yourself.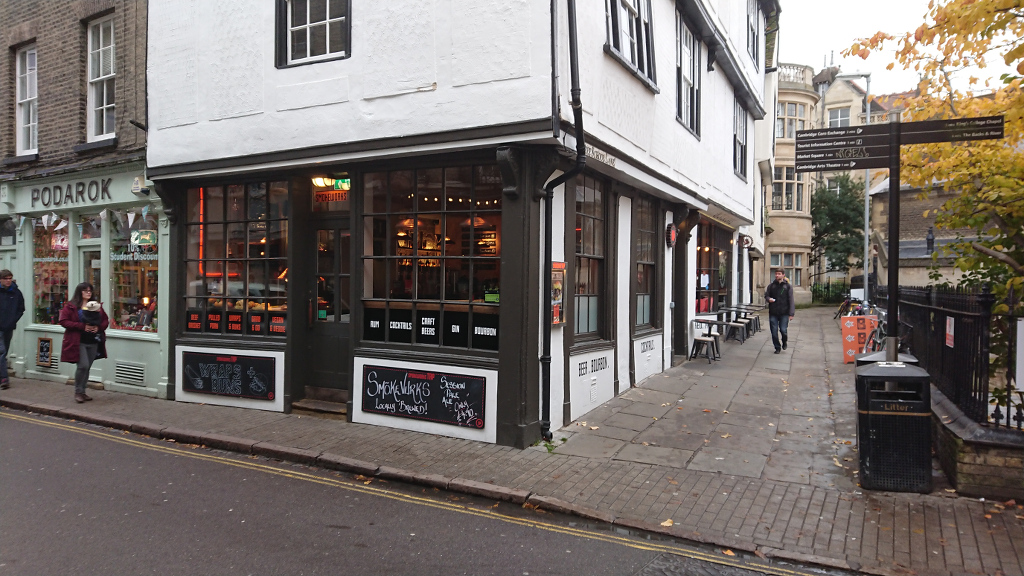 What I will tell you about The Tap is that they sell a good range of drinks including beers and soft drinks, plus BBQ wraps and buns (both meaty and vegan – I'm told their Jackfruit options are quite popular), so if you're looking for a light-bite smokehouse experience then The Smokeworks Tap in Cambridge might just be for you.
A Smokin Experience
Prior to visiting I've heard so many positive comments about Smokeworks, which made me want to visit this establishment even more. Now having eaten here I have many positive comments of my own to say about this place. The food and drink were excellent, the services was fantastic, the staff were brilliant, and the overall experience was simply amazing. I'm already thinking about my next visit to Smokeworks.
Of course I'm always looking to try out small independent food and drink outlets when I can, and so far the various outlets that I have visited have been nothing but excellent. I'm more and happy to say that Smokeworks is another fine independent eatery to add to list of places that I recommend you visit, hence it's now featured on travelsbyadam.com (naturally).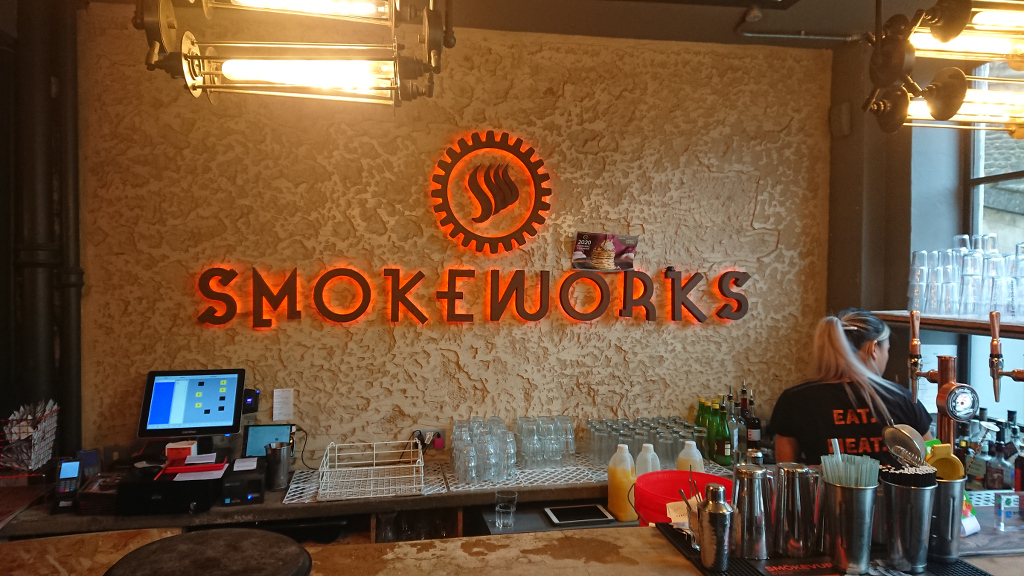 Getting to Smokeworks
Smokeworks have two locations in Cambridge; on Free School Lane in Cambridge City Centre (the one I visited), and on Station Road near the city's main railway station. Both are easily accessible by main bus routes that serve both the city centre and railway station.
City Centre venue – 2 Free School Lane, Cambridge CB2 3QA
Station venue – 1-3 Station Road, Cambridge CB1 2JB
Website – https://www.smokeworks.co.uk
Facebook – https://www.facebook.com/SmokeWorksBBQ
Twitter – https://twitter.com/smokeworksbbq
Instagram – https://www.instagram.com/smokeworksbbq/
Post Tags
Post Categories