Thrive, A new vegan eatery
Posted on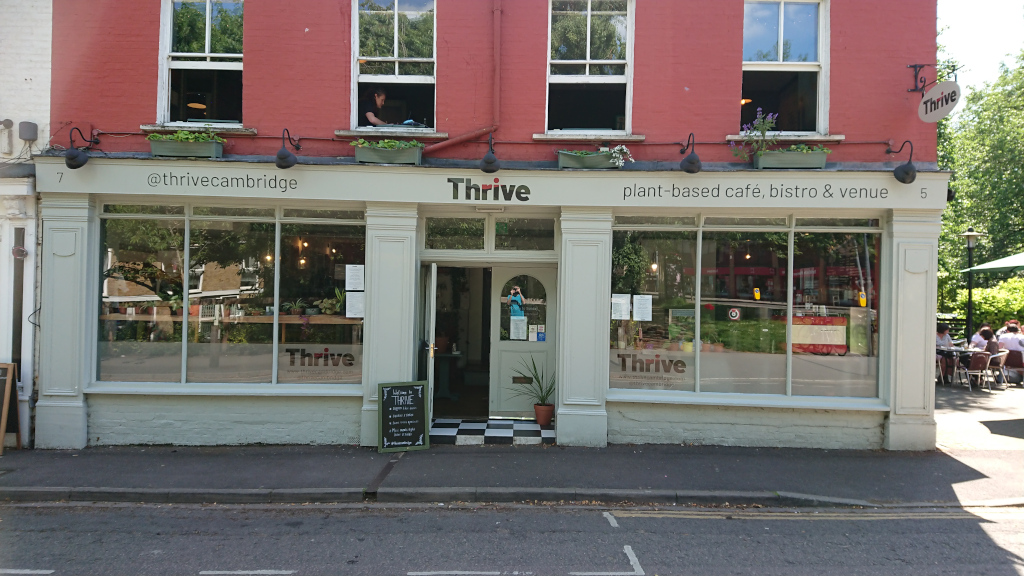 When it comes to vegan food the city of Cambridge has plenty of restaurants and cafes offering plant-based options. Among the eateries offering vegan food in Cambridge is Thrive, a plant-based cafe & bistro located right on the edge of the city centre and which opened in July 2020, right after the first Covid-19 lockdown.
Thriving on the outside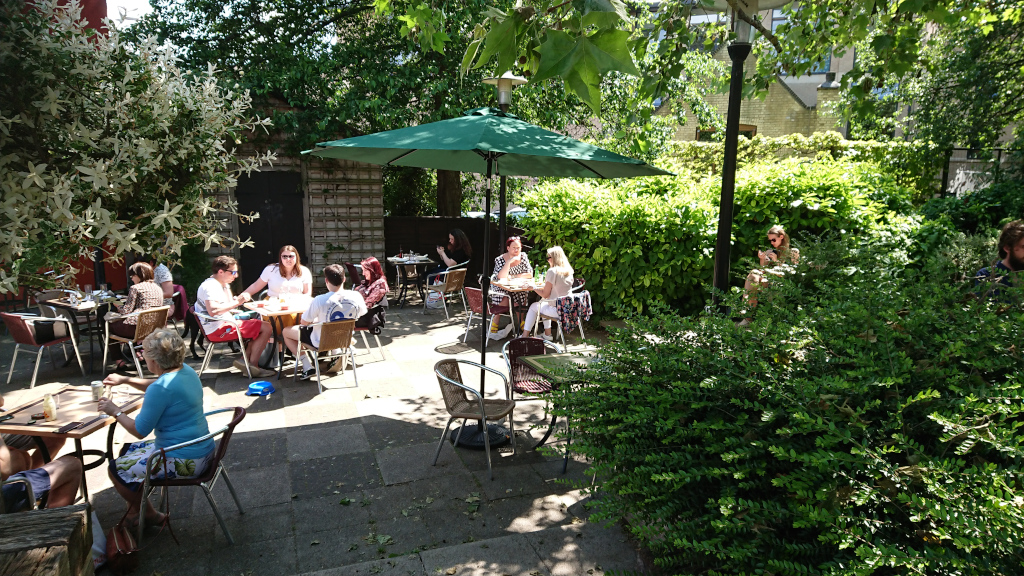 We headed over to Thrive on a sunny lunchtime in Cambridge and as we approached the venue the outside area looked rather busy. At this point we wondered if we would be able to get a table for ourselves. As we got nearer to the venue it became clear that we had nothing to worry about, as although there were plenty of diners outside there were still a few tables available for us to choose from. There were hardly any diners inside from what we saw, but given the glorious weather this was no real surprise.
Anyway whilst we chose to eat outside we still checked out the inside of venue, where there are several distinct areas to choose from. First there's the downstairs area complete with vintage armchair and piano. Then there is the upstairs which includes a room with a library feel (can't remember if it had real books or if it was just fancy wallpaper). Also upstairs is The Hive, a large function room that can be hired out for workshops, meetings, presentations and private functions.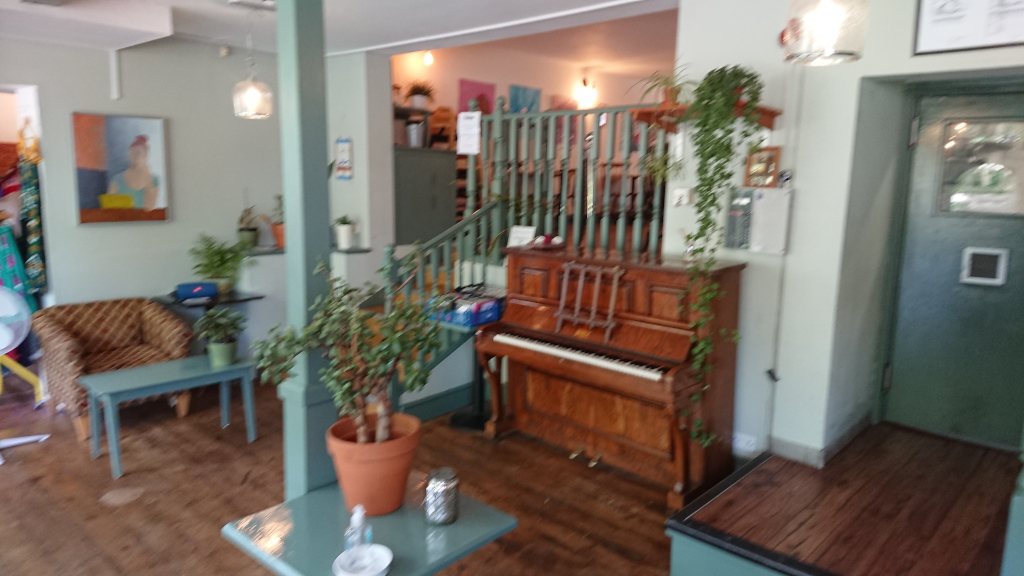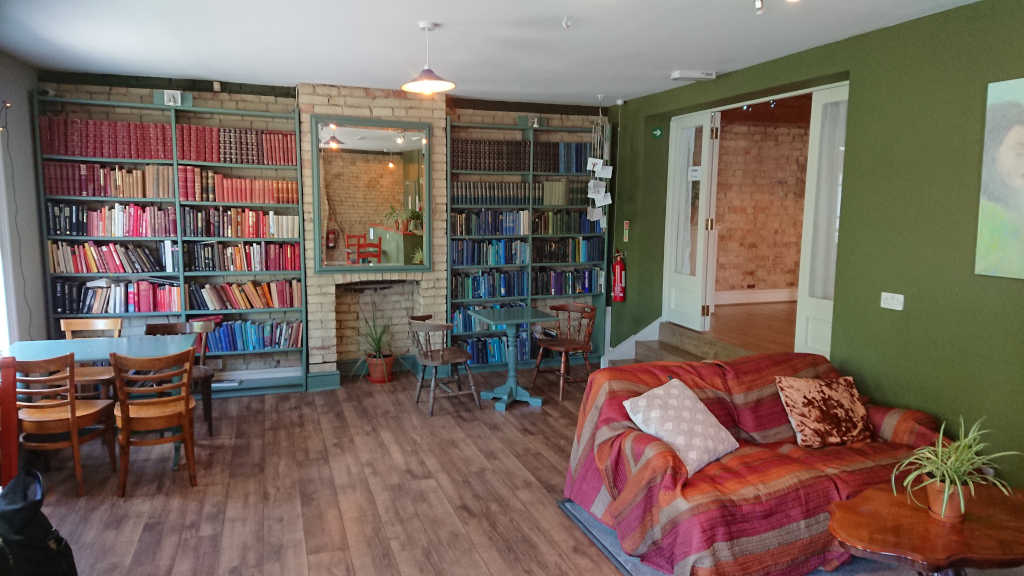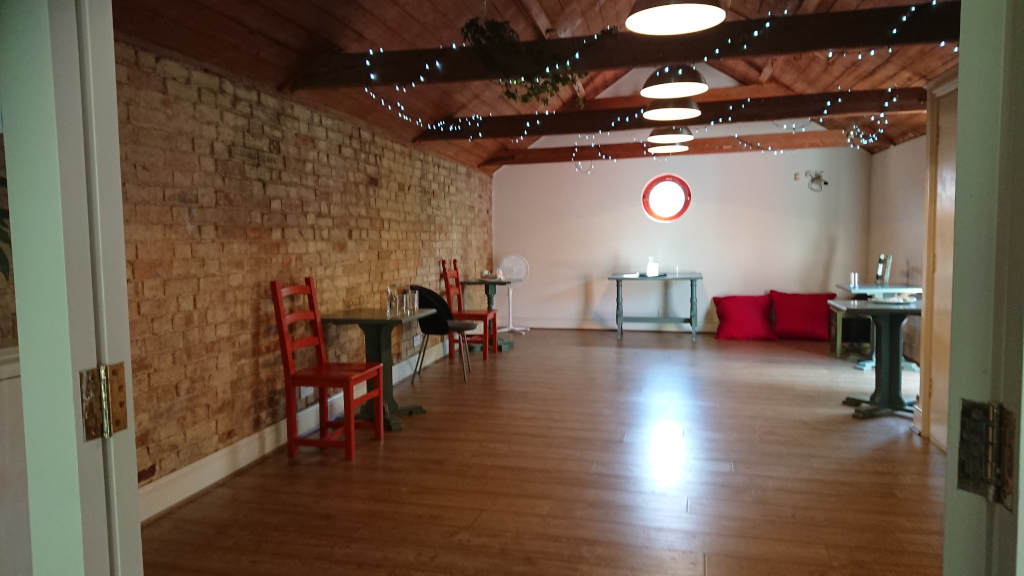 Thriving on choice
There was plenty of choice available from the menu at Thrive including a couple of vegan classic dishes that we would eventually opt for.
My choice was the Sweet potato, spinach & chickpea curry with cauliflower rice, poppadoms, mango & chilli chutney. The cauliflower rice, which was rather soft and fluffy, made for a nice change from the pilau that I normally have. Indeed the cauliflower rice worked well when mixed in the main curry itself. This was the first time that I've gone for a vegan curry having often opted for a meat-based curry.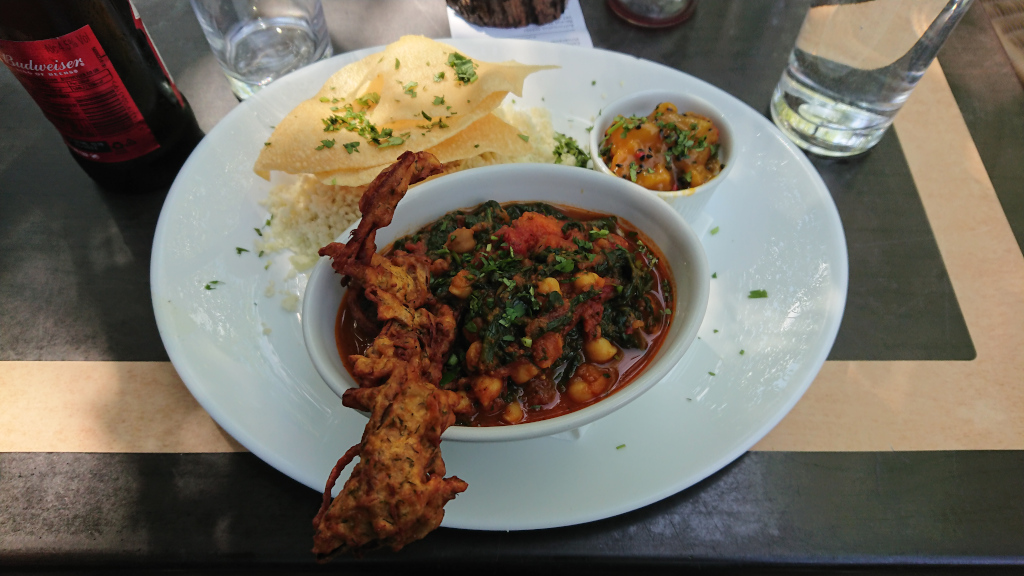 My dining partner decided upon the Tofish – tofu 'fish' and chips. This was the dish that I was actually considering myself, and based on my dining partners comments this is one dish that I'll no doubt be trying on a future visit.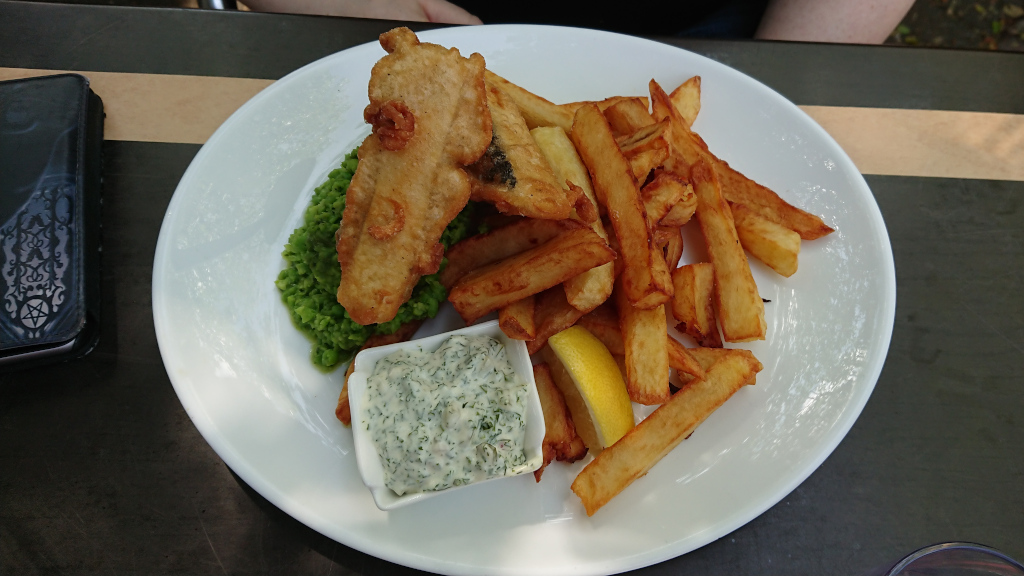 Thriving with good reason
This was another one of the rare occasions that I suggested going to a fully vegan eatery (the last time that I recall doing so was when I visited When Polly Met Fergie in Peterborough back in 2019). That all said this won't be my last visit to Thrive for several reasons. The food was really good with a good choice of dishes available. The staff were helpful, friendly and very accommodating. The venue itself, particularly the garden, make for the very enjoyable place to eat and drink.
Thrive certainly was thriving on our visit, and hopefully Thrive will continue to thrive for many years to come.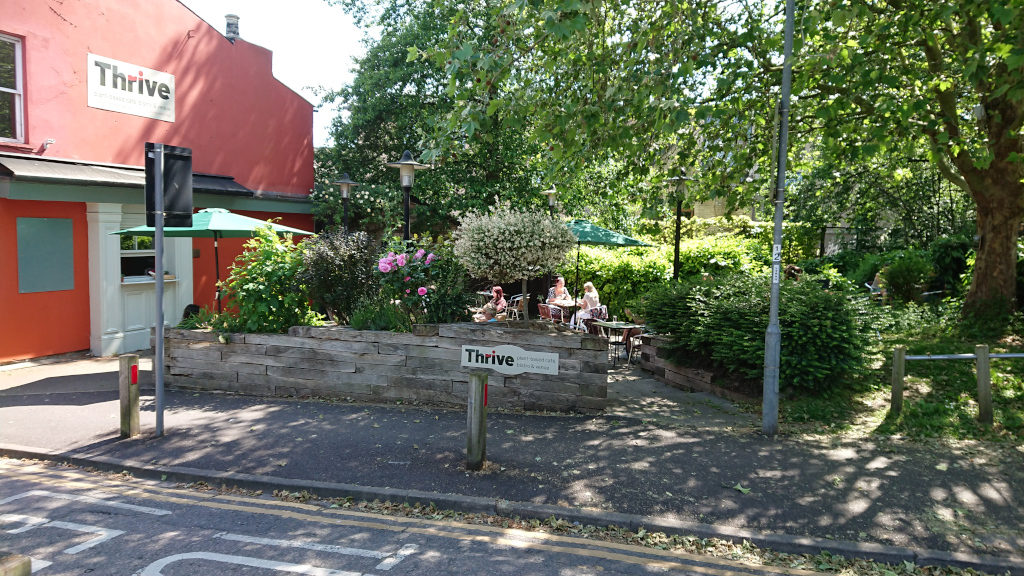 Getting to Thrive
Thrive is located on the edge of Cambridge city centre and is within walking distance from major bus and train services that serve the city.
Address – https://thrivecambridge.com
Website – 5-7 Norfolk Street, Cambridge CB1 2LD
Facebook – https://www.facebook.com/thrivecambridge/
Twitter – https://twitter.com/thrivecambridge
Instagram – https://www.instagram.com/thrivecambridge/
Post Tags
Post Categories