A Return Visit to Thrive
Posted on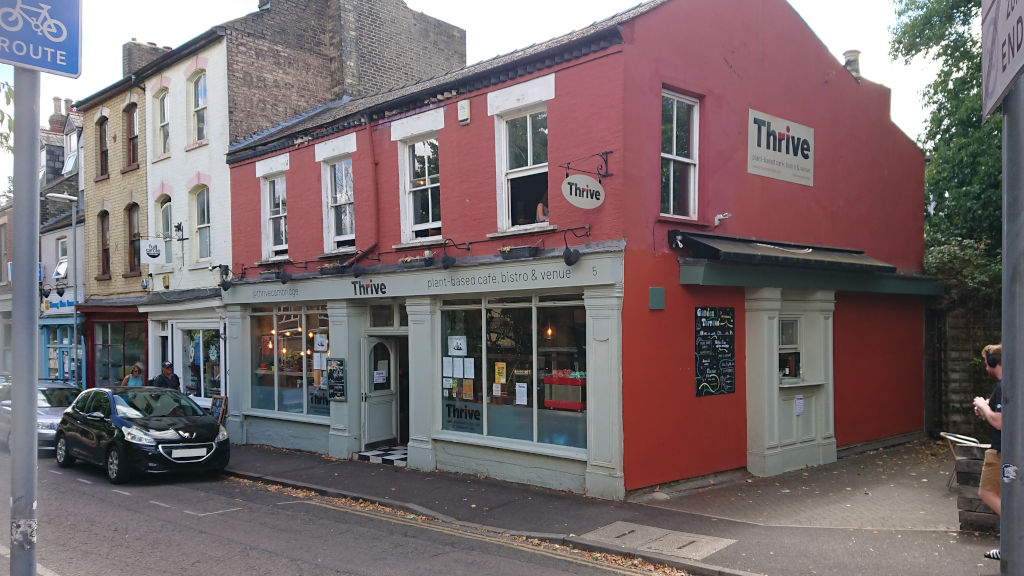 It had been over 12 months since we first visited Thrive, a vegan cafe/restaurant in Cambridge, and we liked it there so much that we said we'd visit again. Well fast-forward those 12+ months and we would finally make that return visit.
As with our previous visit we'd once again take advantage of the nice weather and enjoy some outdoor dining here. There was a steady number of fellow outdoor diners here, always a good immediate sign of how popular the venue is.
So, what to have this time?
Last time I was at Thrive I had the Sweet potato, spinach & chickpea curry and I was going to have this dish again this time, but it was sold out. So instead I opted for Chilli Sin Carne – home-made three bean chilli with rice and tortilla chips. Now it's not often that I order a tortilla chips dish in a restaurant. In fact the only other occasion as such was at The Taproom in St Ives, but as with that previous occasion this tortilla dish hit the spot for me.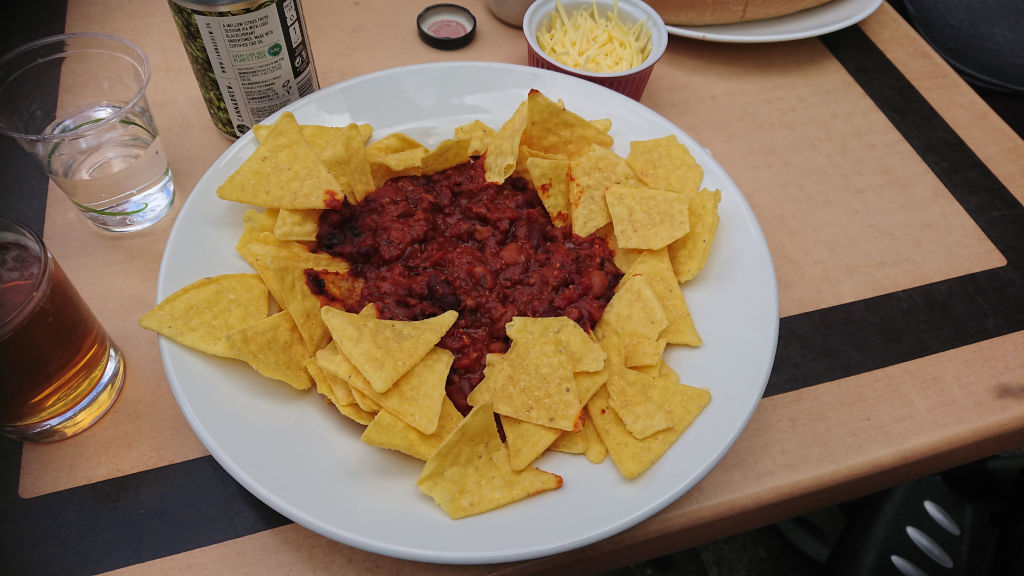 My dining partner opted for the vegan Hotdog – a frankfurter with onions, mustard, ketchup and slaw.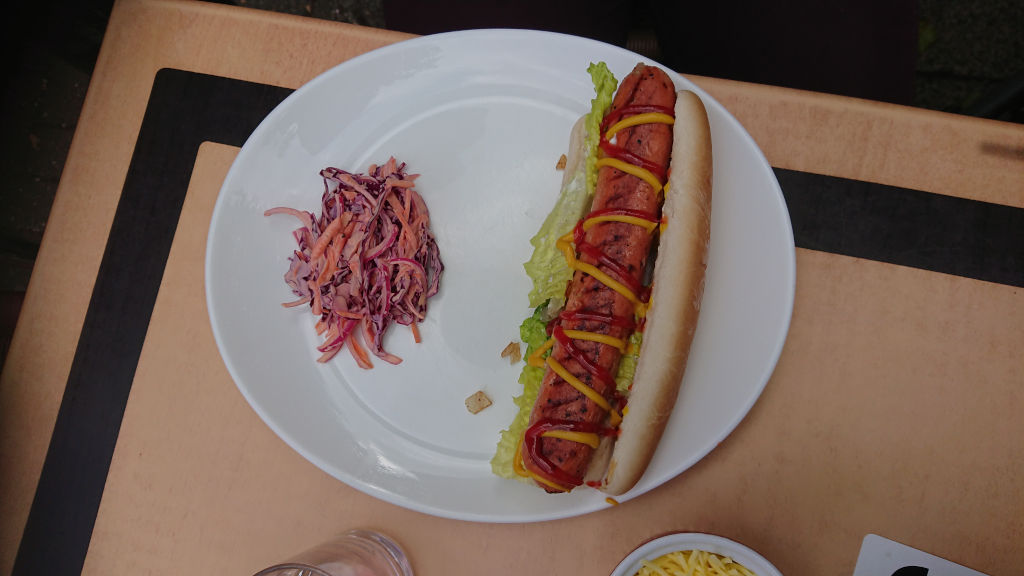 We had room for a sweet treat afterwards and thought SHALL WE?! So we did, both opting for an Oreo brownie which turned out to be a good choice.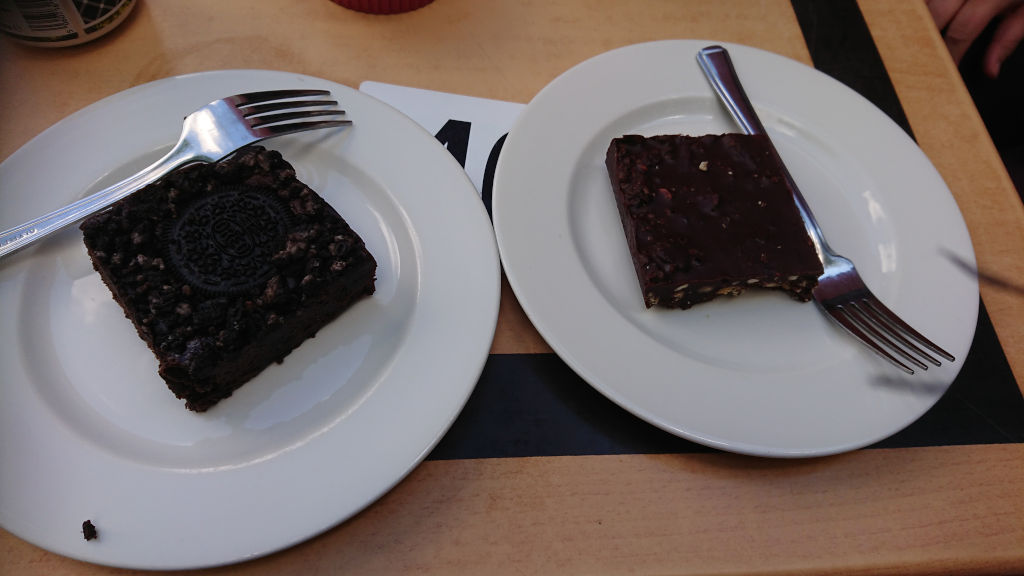 Still thriving
This was only our second visit to Thrive but it certainly will not be our last visit either. There is so much to like here. A good selection of plant-based dishes, even if your first choices turn out to be unavailable. Coupled with excellent service and it's clear to see that Thrive is still thriving. If you are in Cambridge and looking for vegan dining then Thrive is definitely one to try out.
Getting to Thrive
Thrive is located on the edge of Cambridge city centre and is within walking distance from major bus and train services that serve the city.
Address – https://thrivecambridge.com
Website – 5-7 Norfolk Street, Cambridge CB1 2LD
Facebook – https://www.facebook.com/thrivecambridge/
Twitter – https://twitter.com/thrivecambridge
Instagram – https://www.instagram.com/thrivecambridge/
Post Tags
Post Categories