Lunch at the refurbished Taproom
Posted on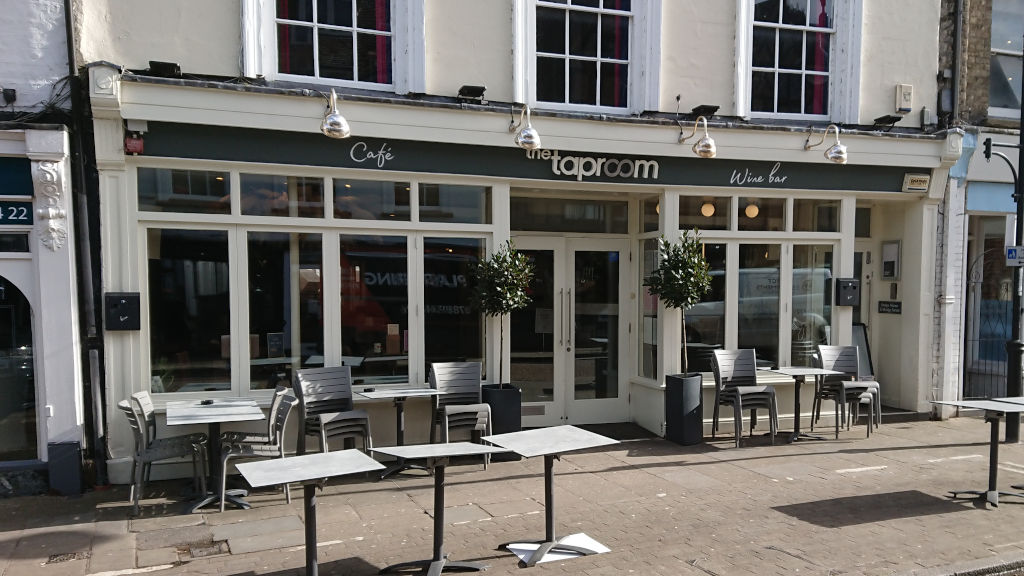 Following my last visit to The Taproom in St Ives, Cambridgeshire back in October 2022 the venue informed me that they have had a small refurbishment inside as well as a growing menu again. Obviously I had to check these changes out.
Small changes inside and out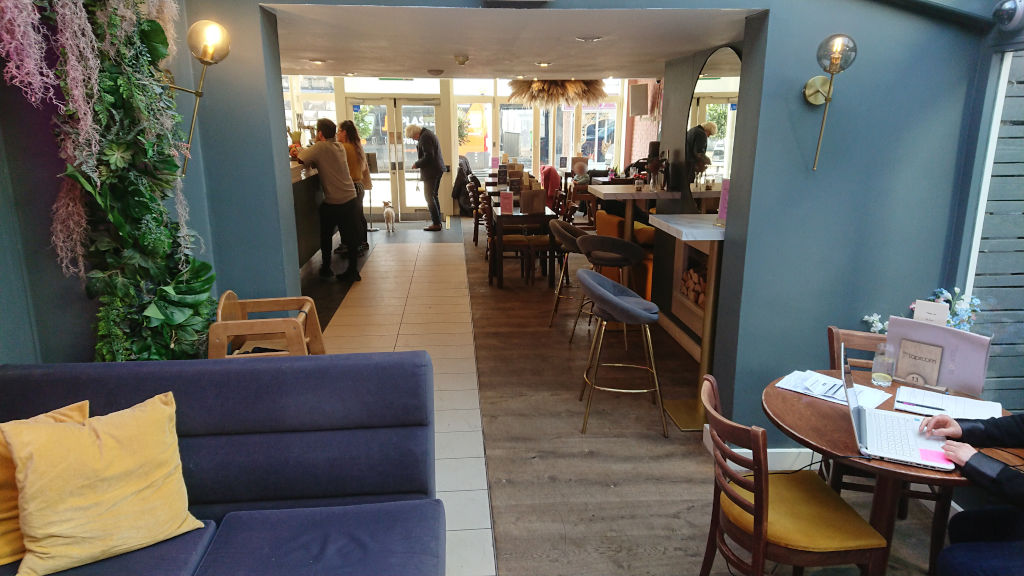 The first change that you notice is right at the entrance – the purple background colour has gone (and with it the old 'estate agent' look that I've previously commented on), now replaced with a neutral grey.
The changes that have been applied to the inside of the venue are also small but plentiful. It's mostly a case of re-painted walls and new interior decorations, oh and not forgetting a classy neon light – afterall no refurbishment is complete without a neon light.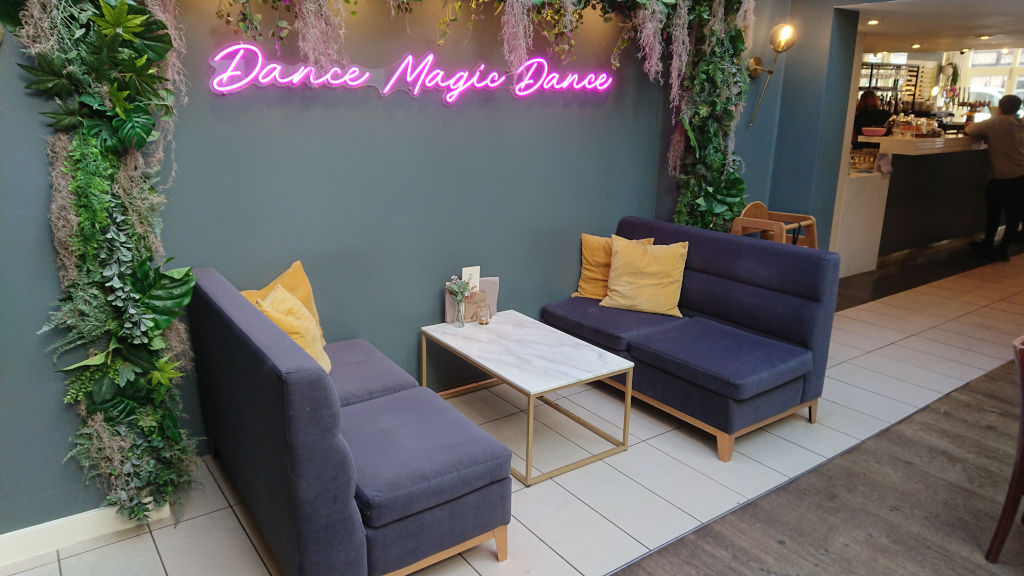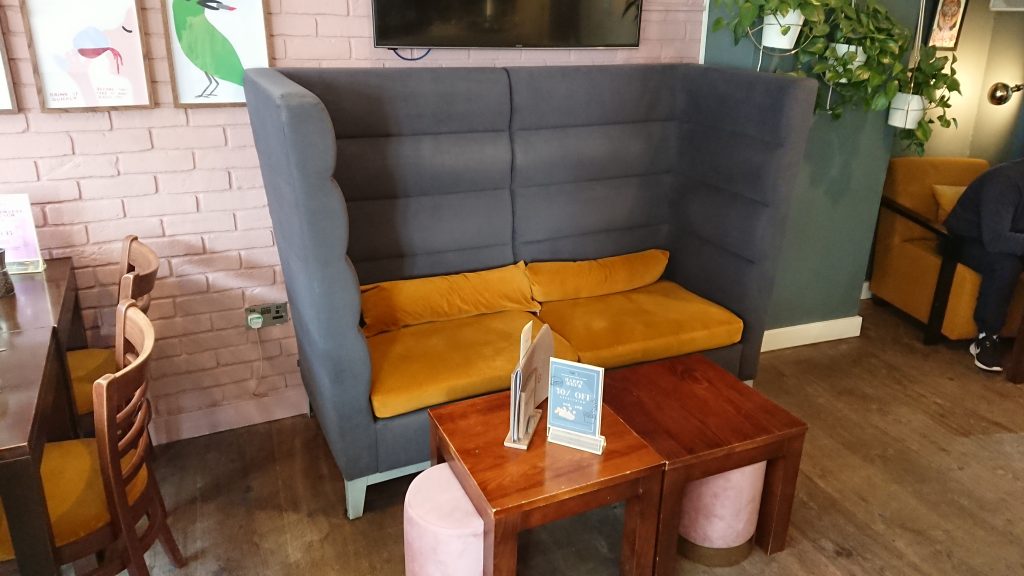 What about the menu?
It not just the venue itself that has had changes applied but the menu too. As before there is a good range of dishes to choose from including breakfast dishes, burgers, salads, breaded dishes, and many more. Last time I was here I opted for a chicken burger main and I would do the same this time (did you know I like chicken?). This time the said item available was the Teriyaki Chicken Burger – marinated chicken breast smothered in teriyaki sauce, dressed with pickled ribbons of cucumber and carrot in a toasted bun with katsu sauce.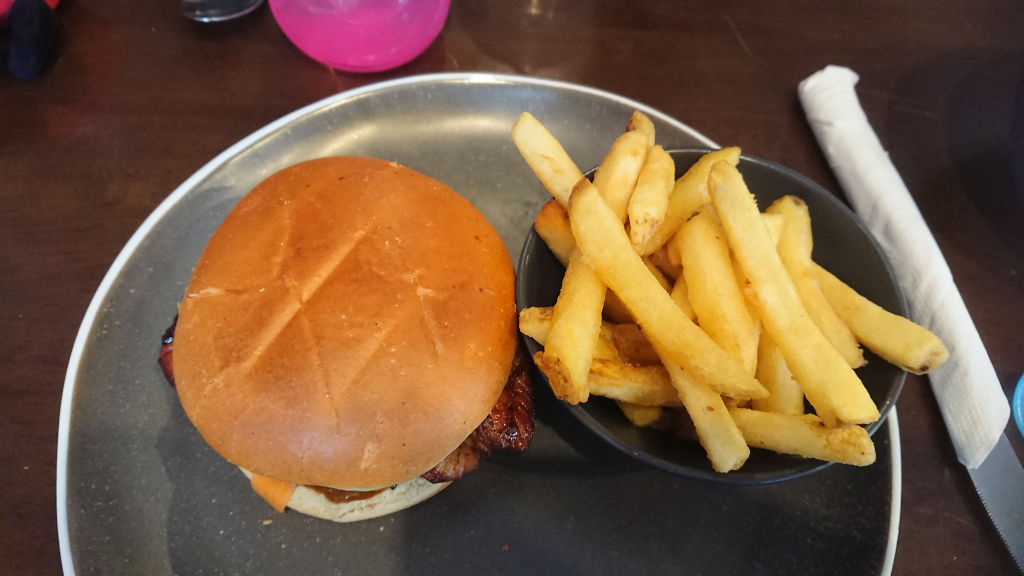 Now I could have applied 'fussy eater syndrome' and asked for my teriyaki chicken burger without the veg items but I thought NO – I will have this burger as it comes. This proved to be a very good decision. The whole burger was tasty and succulent throughout, and although you can taste the pickle flavours they are only subtle and are mostly overcome by the teriyaki sauce, which given I'm not a fan of anything vinegary gets my personal approval.
As is the norm with a restaurant dish a side serving of fries was in order, and these are worth mentioning as here they are very nice and crispy. These were so good I would happily have ordered a second serving of these (and then a third, then a forth, and so on).
Another Successful Tap-in
The Taproom did say that I should pay another visit and check out the changes made, and I'm so glad I did set foot again. The food was excellent as usual, as were the staff here. In fact it was so good that I only made a repeat visit here the following week, ordering the very same dish as well. Well as they say you can't have too much of a good thing.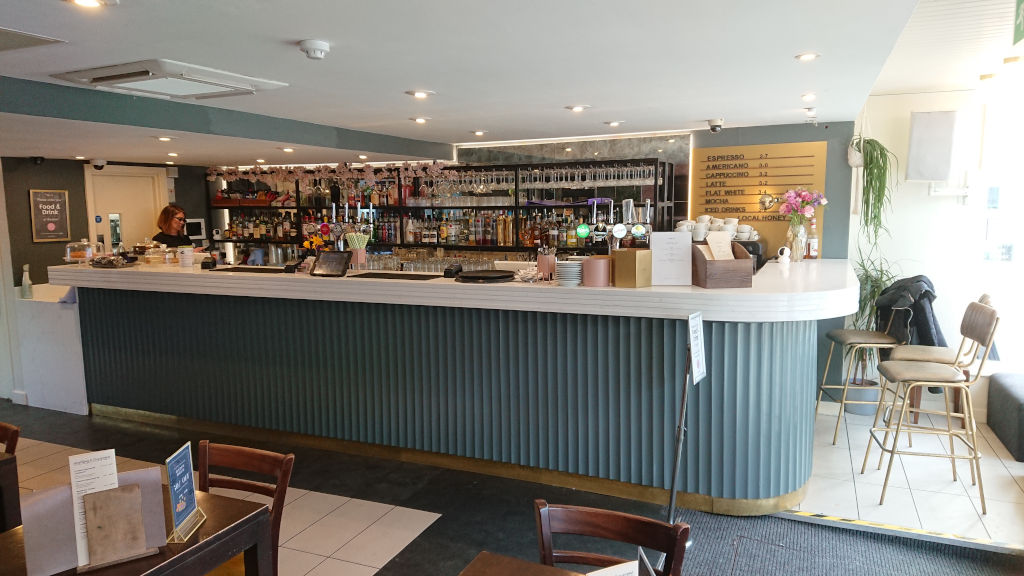 Finding the venue
Address – 23 Bridge Street, St Ives, Cambs PE27 5EH
Website – https://www.thetaproom.co.uk
Facebook – https://www.facebook.com/thetaproomstives/
Twitter – https://twitter.com/thetaproom
Instagram – https://www.instagram.com/taproomstives/
Post Tags
Post Categories