Hotel Amarilis, Prague
Posted on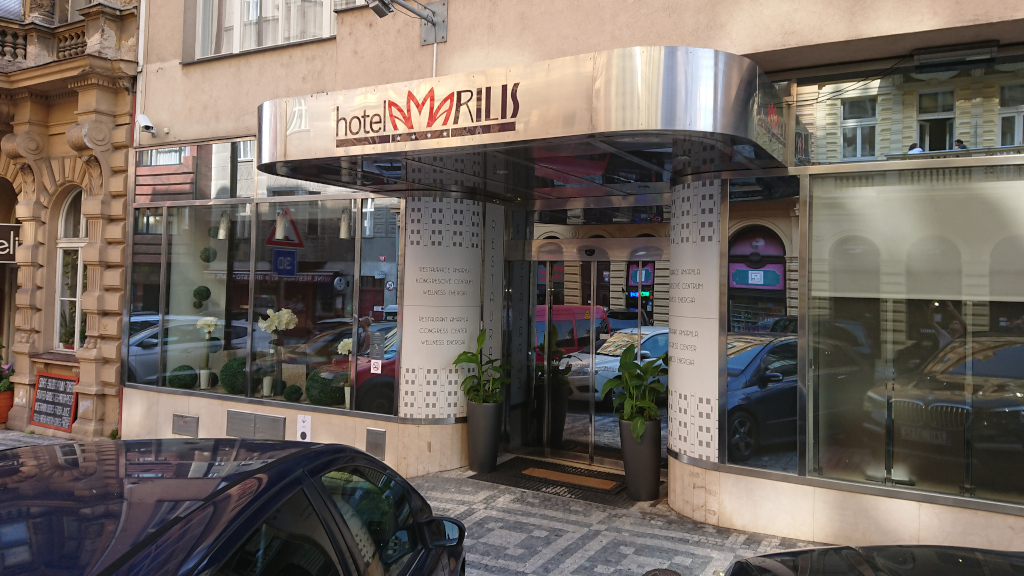 The city of Prague, capital of the Czech Republic, is one of the top holiday destinations among British tourists. The city is a popular destination for stag and hen do's, and according to a 2019 report it's also considered one of the cheapest European holiday destinations for UK tourists.
Now I'd been told several good things about Prague prior to heading over to the city, which kind of made it a shame that we would only be spending two nights there (due to doubts over Covid-19 at the time, otherwise we would have stayed longer). Keen to make the best possible time of things in the Czech capital we'd opted to stay at the Hotel Amarilis, a 4-star hotel located right near in the centre of Prague.
Let's Czech-In (get it?)
For us getting to the hotel was just a 15-minute taxi ride from Prague Airport, so not too long a trip here. Incidentally the taxi here was a top-notch Tesla, something I now really really want. Once we arrived and checked-in it was off to check out our hotel room (which by then it was quite late in the evening). The receptionist who was in charge of checking us in was very helpful and spoke fluent English.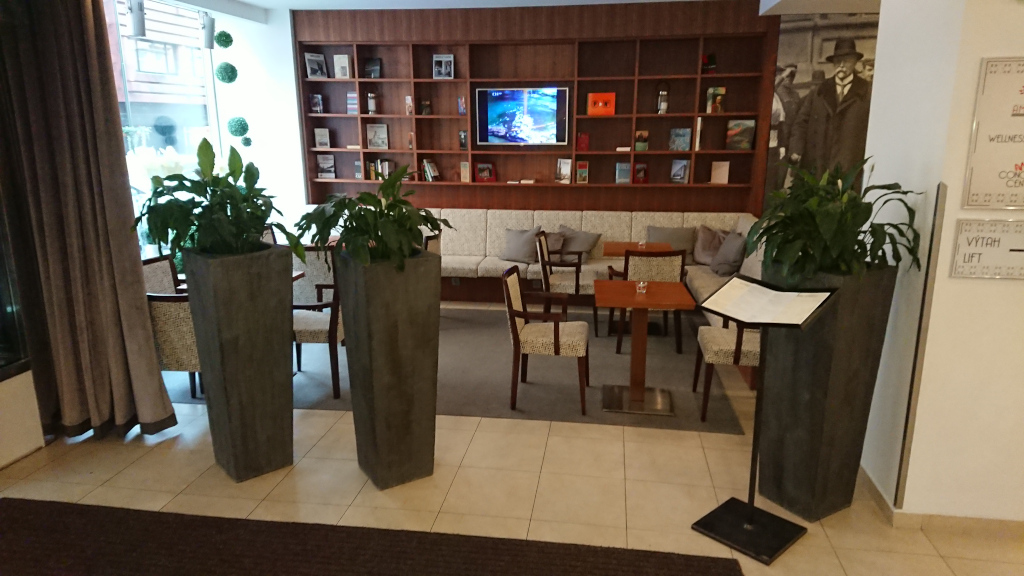 The room in question here was a twin-room that included a fridge with mini-bar, TV (with several channels available including Czech, English, French and Austrian stations), two fixed single beds and a rather swanky bathroom suite. It was certainly an immaculate room and very fitting of a 4-star hotel.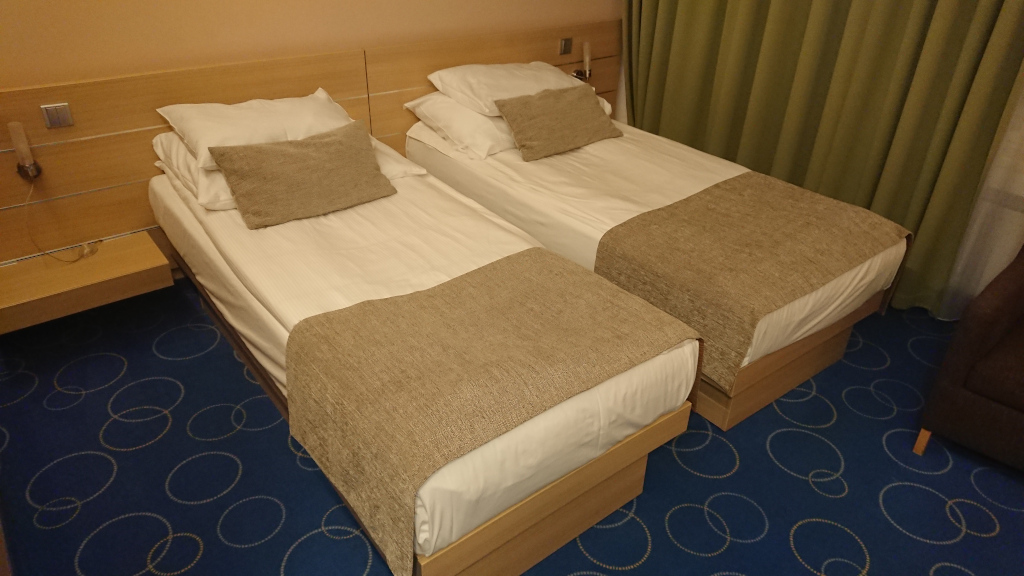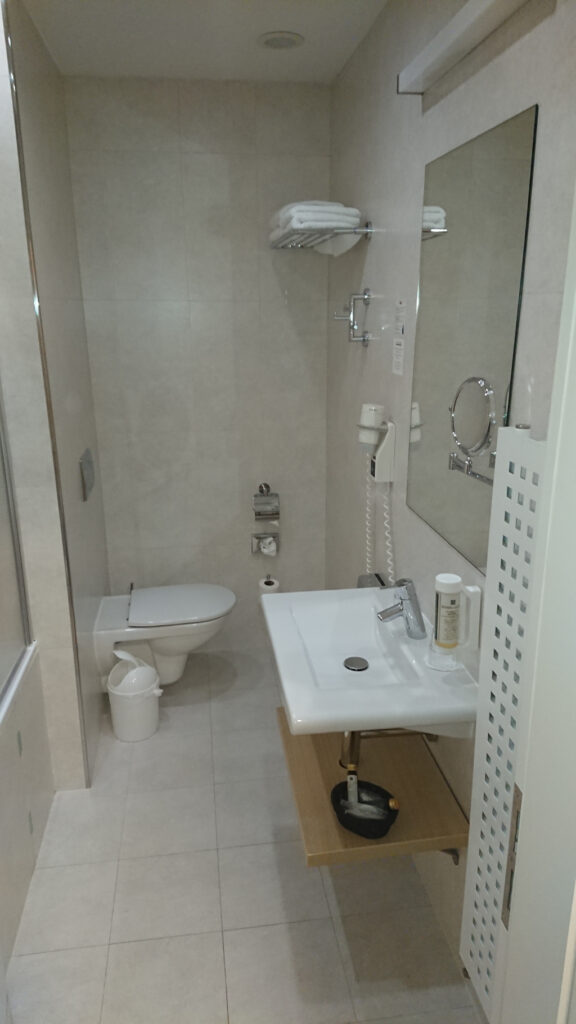 Breakfast Mix
As with all top hotels breakfast is included at the Amarilis. Here you will find the usual continental offering including cold meats, bread, cereals, fruits, and hot & cold drinks. However there are also some hot food options including bacon and fried/scrambled eggs. So if you wanted to you could mix continental with a bit of a fry-up. I chose not to do this (I was tempted), and opted to stick with just the continental offerings.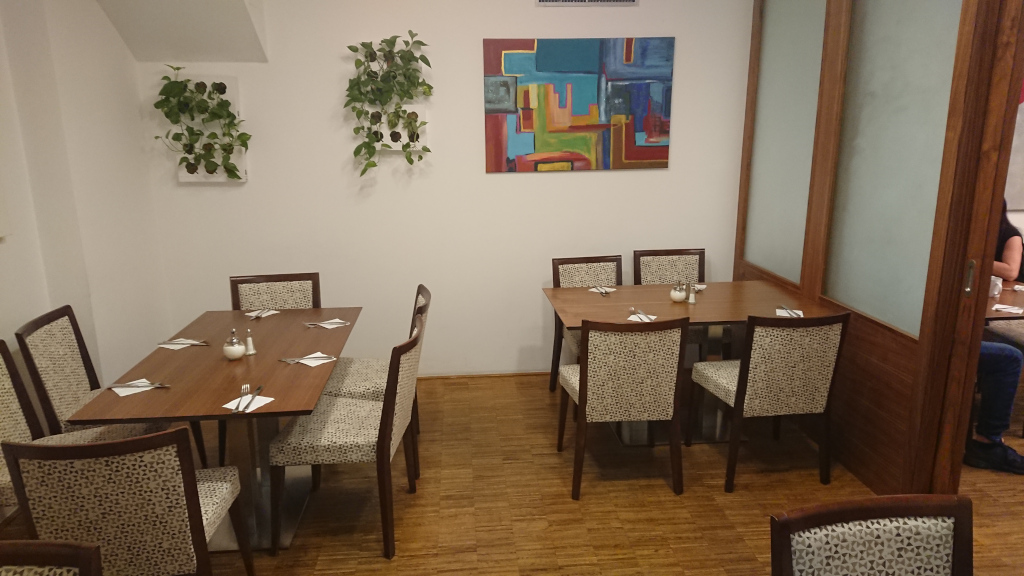 What's nearby?
The Hotel Amarilis is located within an approx 5-minute walk from Prague's bustling city centre streets where there is plenty to explore including city landmarks, castles, and the River Vltava. There are plenty of mini-markets within easy reach of the hotel (there's one right opposite in fact). If you are looking for somewhere to socialise with some Czech beer then check out the Chill Out Bar, which is literally round the corner from the hotel and is open 24 hours, plus the beer is cheap yet very good.
So back to the Amarilis – Final thoughts
It goes without saying that the Hotel Amarilis is one rather good hotel, and for many reasons. The rooms are immaculate, the staff are friendly and helpful, the breakfast offering is excellent, to name a few. Overall this is a fine hotel, so much so that we are already planning on returning here later in 2020 (fingers crossed).
Address and links
Address – Jerome Buildings a.s. Stepanska 18, Prague Czech Republic
Website – https://amarilis.com/en/
Facebook – https://www.facebook.com/hotelamarilisprague/
Instagram – https://www.instagram.com/hotelamarilis
Post Tags
Post Categories