Tanit, Valencia
Posted on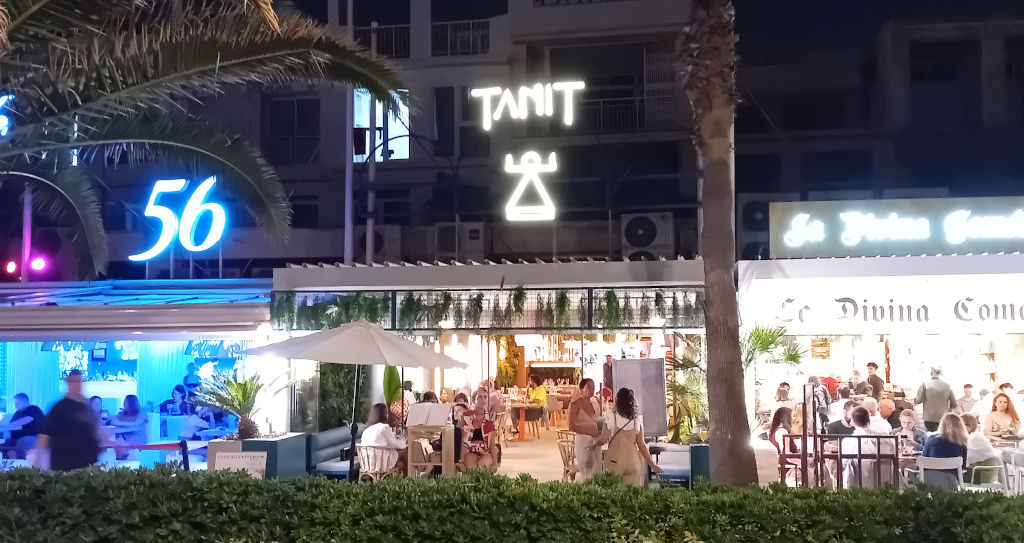 After spending a couple of nights in the quiet village of Beniarbeig we then made our way to the Mediterranean city of Valencia. Whilst checking out the beach on our first evening here we came across a large strip of eateries, most of them open serving both locals and tourists alike. After checking out the respective offerings (which needed to include vegan dishes) we decided to try out Tanit.
Tropical surroundings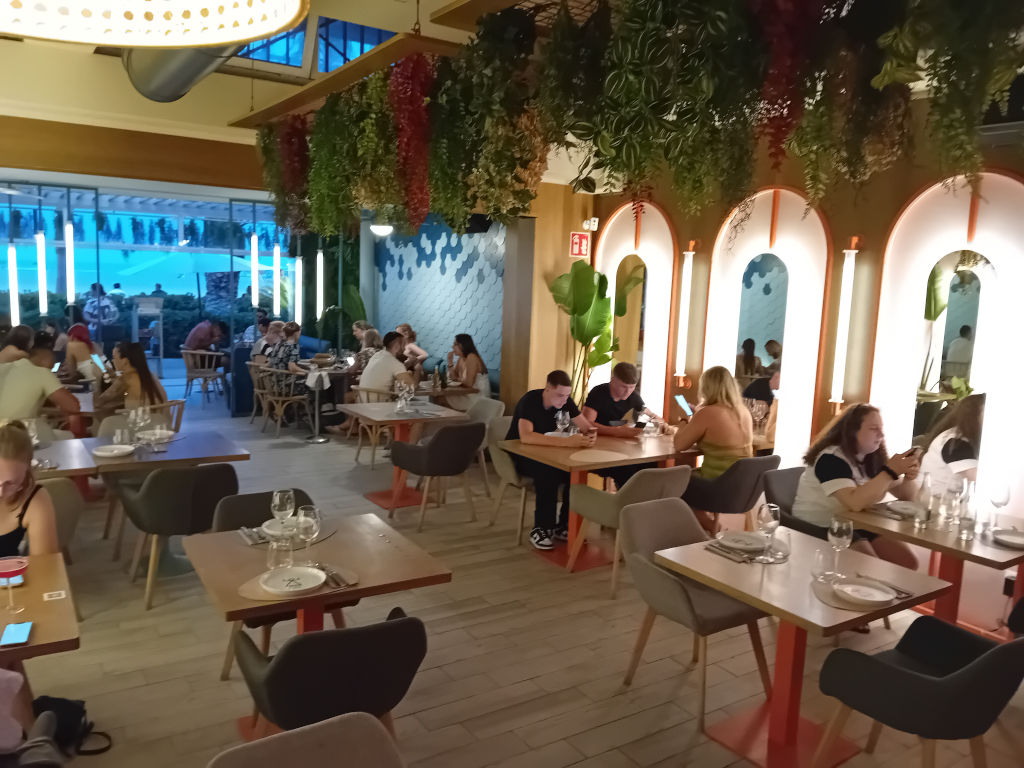 On this occasion we chose to sit inside the restaurant, a decision that did allow me to take in the feel of the venue. Whilst there was lively background music being played it wasn't too load that you couldn't hear your companions talking to you. In fact the music volume was at just the right level for me, and if anything it adds perfectly to the restaurant's atmosphere.
In terms of the restaurant's interior well there is a good but subtle amount of tropical greenery dotted throughout the venue including the walls, the bar area, and even overhanging from the ceilings, although they nowhere near get in your way so it's easy to not take notice of them (I myself didn't on our visit).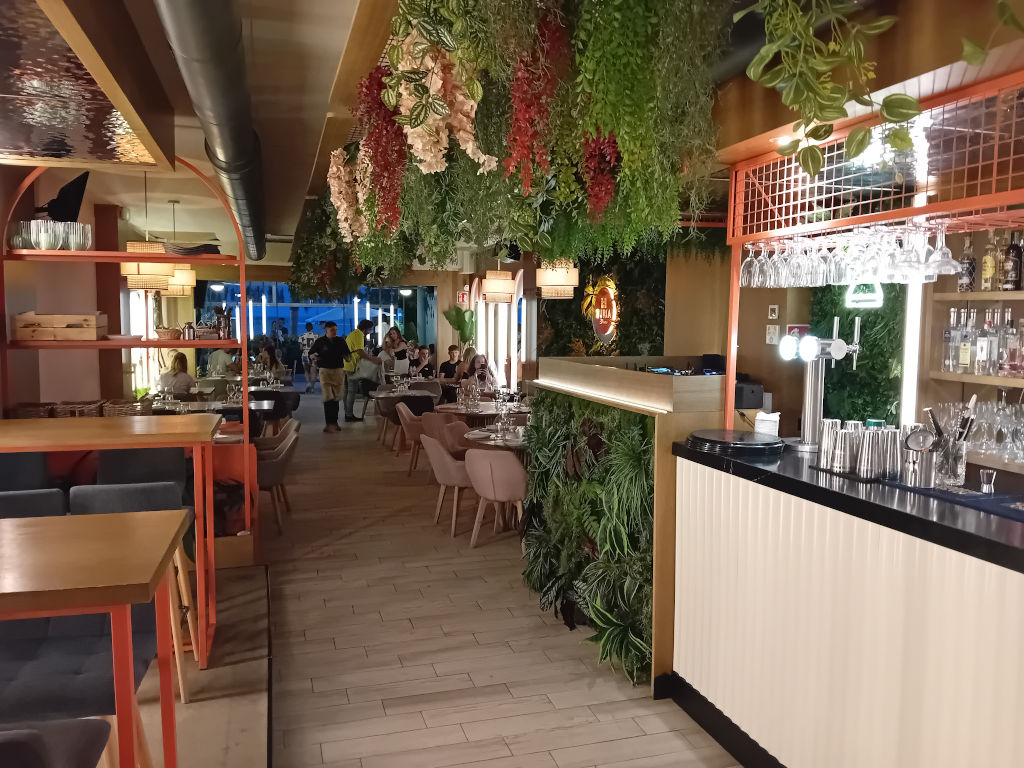 My first paella
The menu at Tanit features of huge range of dishes including burgers, pizzas, meat and fish dishes, plus that Valencian classic – paella. And it was the traditional Spanish dish that we would opt for – well we were in Spain so it'd be wrong not to. To keep things simple for my vegan dining partner, and knowing that paella has to be ordered for a minimum of two people, we agreed on the Paella de verduras (Vegetable paella) – consisting of rice with peppers, green beans and courgette. There was certainly plenty of rice with this dish, and for me that was a definite good thing. This may have been the first time that I've had paella but it certainly won't be the last especially if we ever visit Tanit again in the future.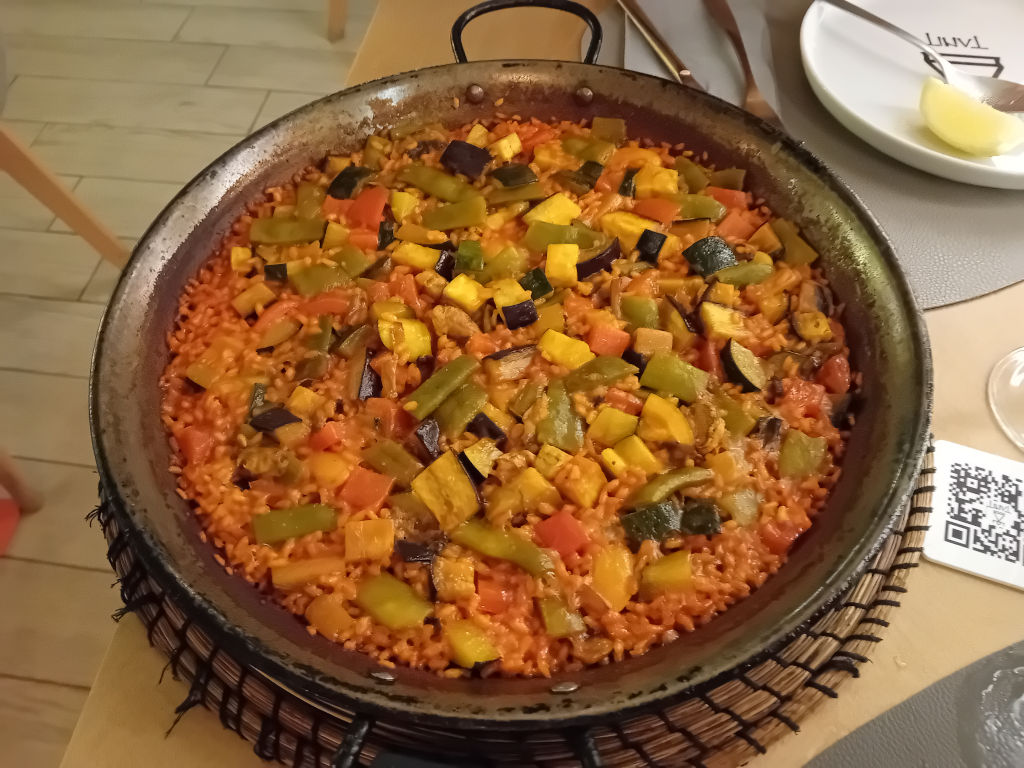 Of course it would have been wrong for us to not enjoy a summer drink here, so we did. As well as a beer (for me) we also indulged in some of Tanit's cocktail offerings. There's a good selection of both alcoholic and non-alcoholic offerings available here.

Terrific Tanit
Our evening at Tanit was such an enjoyable experience for several reasons including excellent service, fantastic food and drink, and a really good atmosphere inside and out. We would certainly be more than happy to make a return visit to Tanit if we do venture out to the Valencia coast again.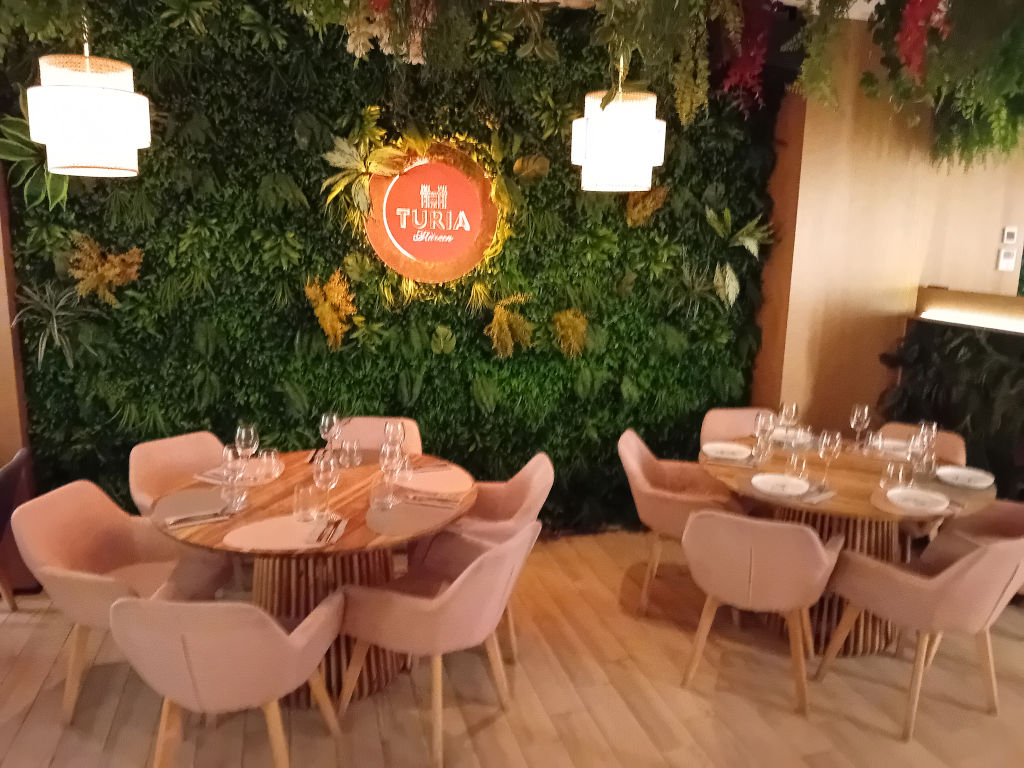 Address and links
Address – Passeig de Neptú, 58, 46011 València, Valencia, Spain
Website – https://tanitvalencia.com
Facebook – https://www.facebook.com/tanitvlc
Instagram – https://www.instagram.com/tanitvlc/
Post Tags
Post Categories