Restaurante Oslo, Valencia
Posted on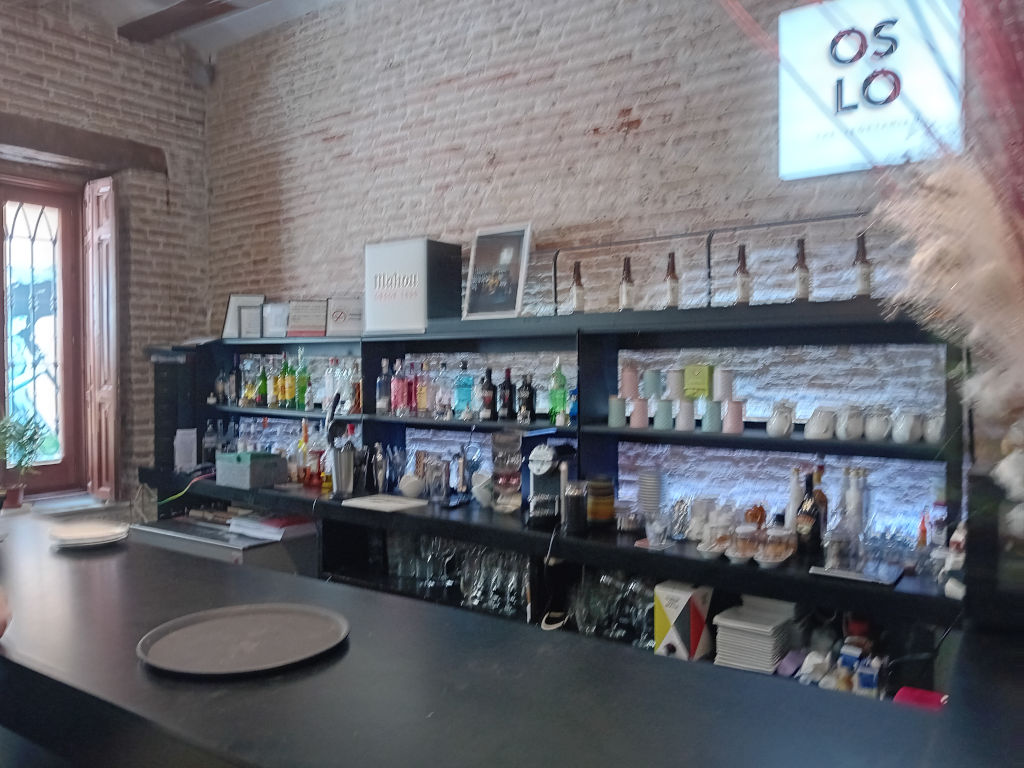 We were coming to the end of our short break in Valencia and spending the day enjoying many of the city sights. Then it came to finding somewhere vegan-friendly for a spot of lunch and after a quick search we come across vegetarian-vegan eatery Restaurante Oslo.
The venue itself is tucked away amongst the city's quieter alleyways and not that easy to find on its own. All said though this isn't always a bad thing especially if you fancy a more peaceful outdoor lunch/diner. We decided though to eat indoors just to get away from the sun and heat.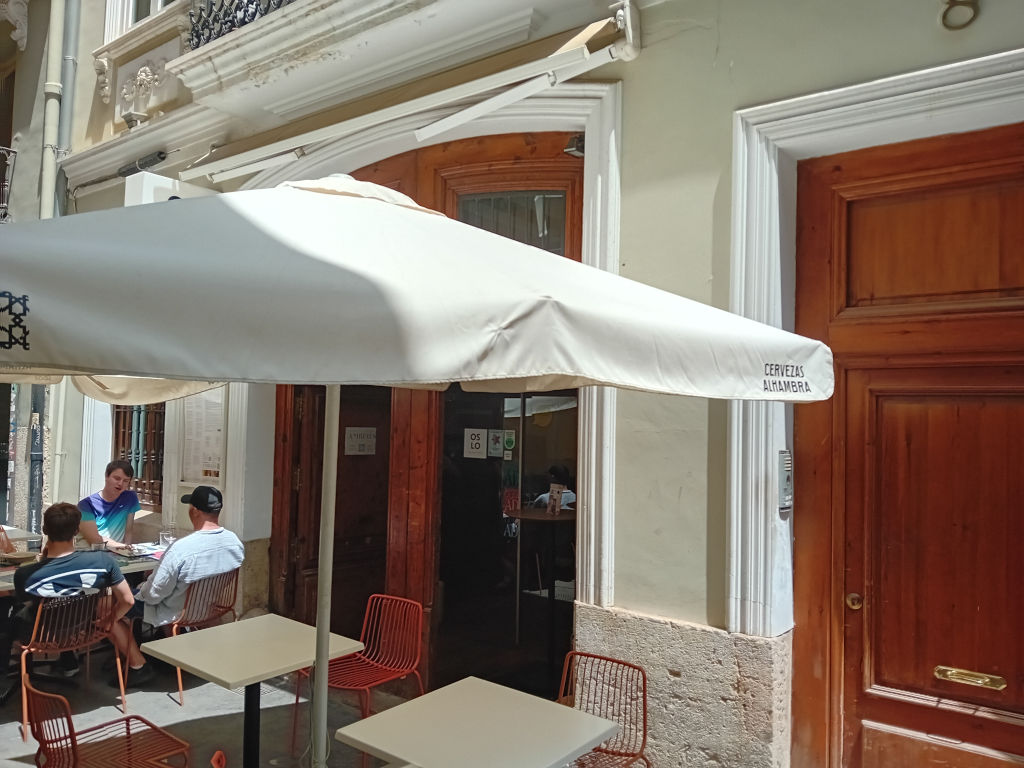 Nordic in Spain
As the name suggests Restaurante Oslo is themed on the Norwegian city of Oslo and the inside of the venue has several touches to give that Scandinavian feel including modern rustic furniture and numerous decorative features.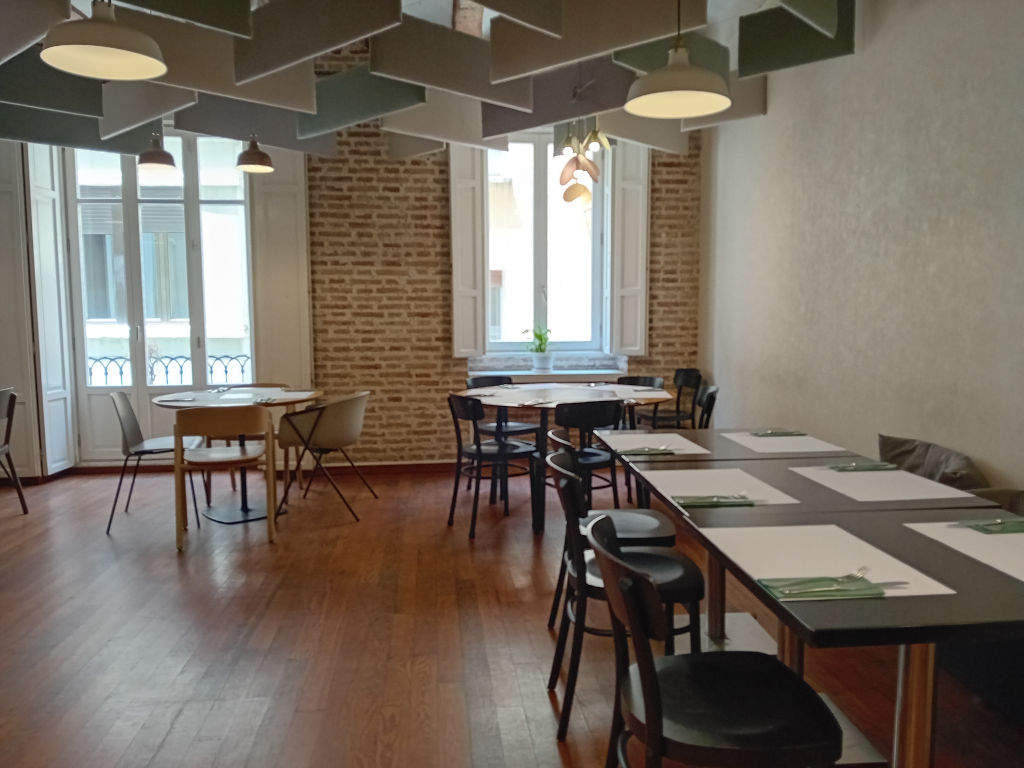 Lunch in Olso
When it came to choosing our dishes well we were miles apart in term of our choices. I wasn't feeling up to having a full meal so I actually opted for one of the dishes from the childrens menu – the Quorn nuggets with fries. Now when I say fries what that actually meant was six thick chips – yes that's the fries!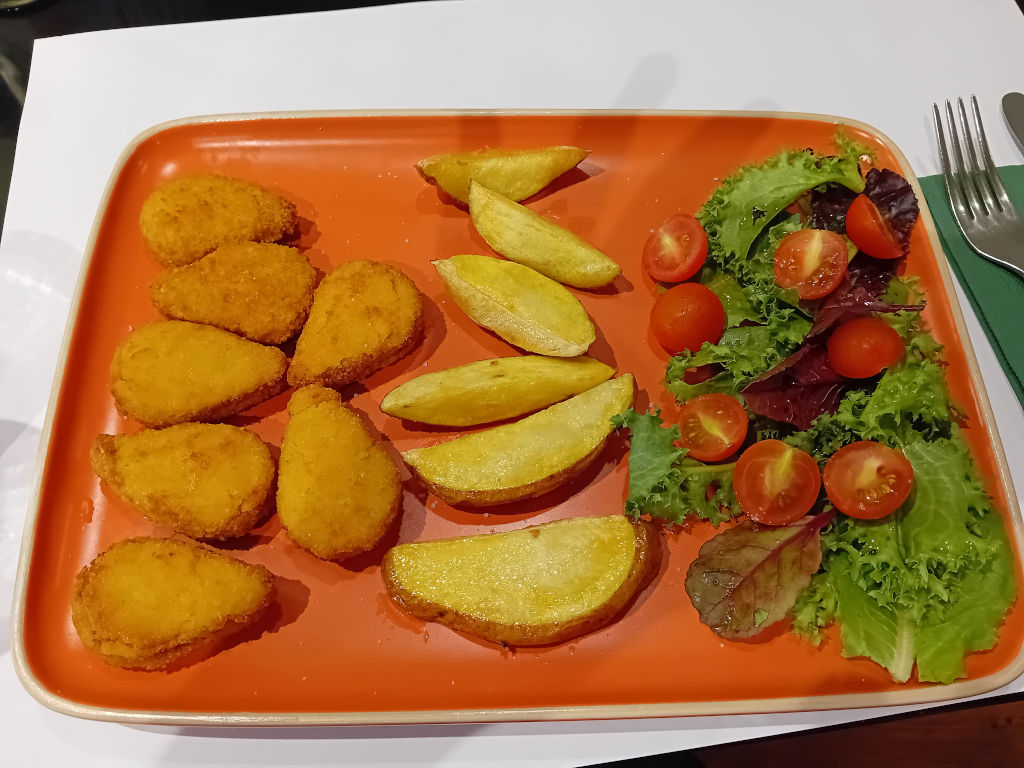 As a children's dish this meal as alright but even the youngster in me would say that the 'fries' were not to my liking, but then this is an upmarket restaurant so this is probably to be expected. Needless to say if I visit here again (and hopefully I'll be feeling more hungry) I'll try out something from the main menu next time (the Quorn bolognese lasagna might take my fancy).
My dining partner on the other hand was definitely ready for lunch and decided to try out the 3-course lunchtime menu of the day. The starter consisted of two dishes:
Beetroot gazpacho
Toast with lentil and portobello mushroom faux gras, figs, nut, seeds, sprouts and agave
The vegan main dish on offer was glazed aubergine, bulgur and chickpeas with cherry tomato sauce served with peanut sauce and slice almonds.

For dessert it was pineapple carpaccio with vegan ice cream.

My dining partners' thoughts on the 3-course lunch were very positive. The dishes were well prepared, tasty throughout and excellent overall.
Visit Oslo again?
I would say that our overall thoughts on Restaurante Oslo were different. My dining partner was happy with her dishes and would happily visit here again. I personally thought that the experience was OK but nothing special. All said and done though there are some elements of this restaurant that I do like. I like the interior feel of the place – it's very clean, well presented and modern. The dishes themselves were very well presented, and the service was fantastic throughout.
As a vegan-vegetarian venue Restaurante Oslo is very good and well worth visiting if you fancy something a little bit different, but do note that it is an upmarket eatery so don't expect it to be cheap. I myself would be happy to visit here again on another occasion, hopefully next time I'll be more hungry.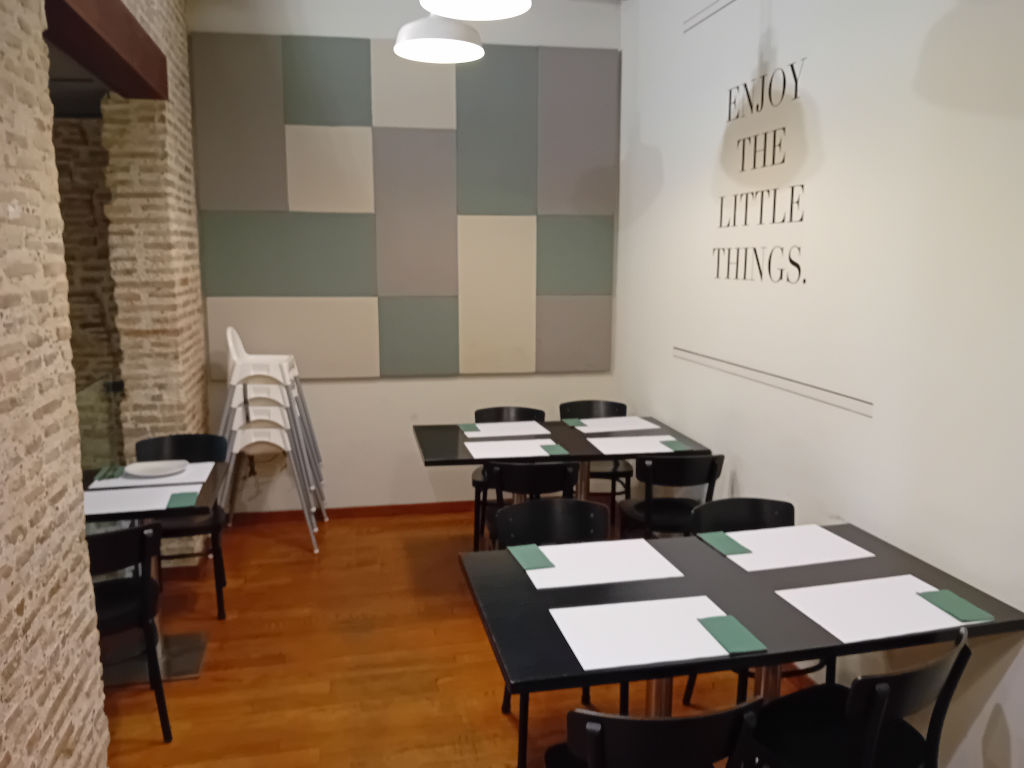 Address and links
Address – C/ dels Catalans, 8, 46001 València, Valencia, Spain
Website – https://restauranteoslo.com/
Facebook – https://www.facebook.com/restauranteoslo/
Instagram – https://www.instagram.com/restauranteoslo/
Post Tags
Post Categories