Hotel Fleming, Benidorm
Posted on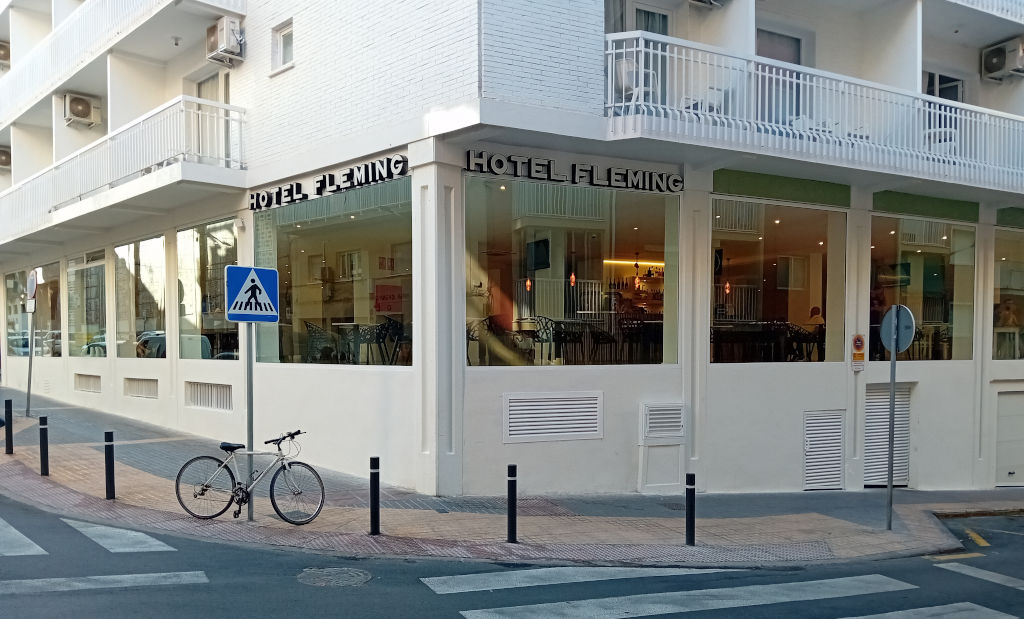 Back in the summer of 2023 I wrote about my previous trips to Spain and remarked that most of these visits were to the tourist areas. This was prior to my summer visits to Beniarbeig and Valencia, areas that to me felt more like proper Spain. Fast-forward to October 2023 and I would be back in Spain but this time to Benidorm, the tourist area that I refer to as 'British Spain' if you've been there yourself you'll know what I'm on about. Anyway for our four-night stay in this popular tourist area we would stay at the Hotel Fleming.
Nearly but not coastal
The Hotel Fleming is situated near but not on the Benidorm coast, it's actually located among the quieter back-streets which is a good thing if you want to get a good nights sleep. Despite its near-but-not coastal location this is a popular hotel not least judging by the busy breakfast service, more of which later.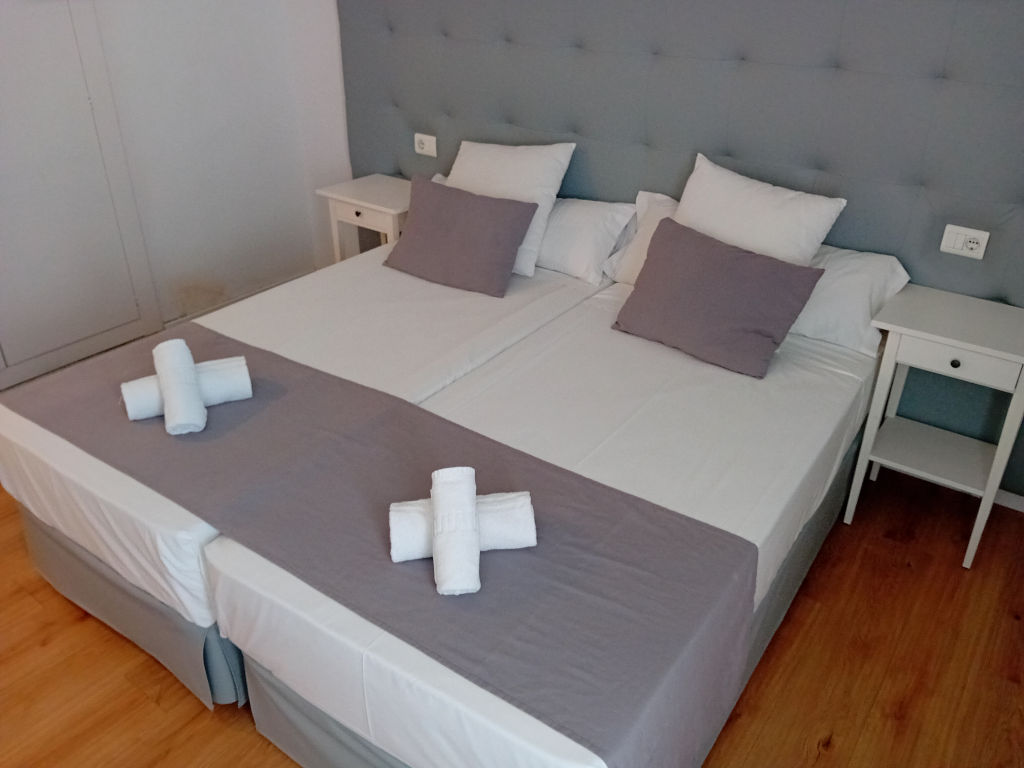 Our hotel room had everything that we've come to expect from a good hotel. In this case comfortable twin beds, a clean bathroom (well shower-room in-fact), and TV which had only Spanish channels but it was also a Smart TV with the likes of Netflix, Amazon Prime Video and Youtube available – very handy if you want to relax in your room and watch something in your own language.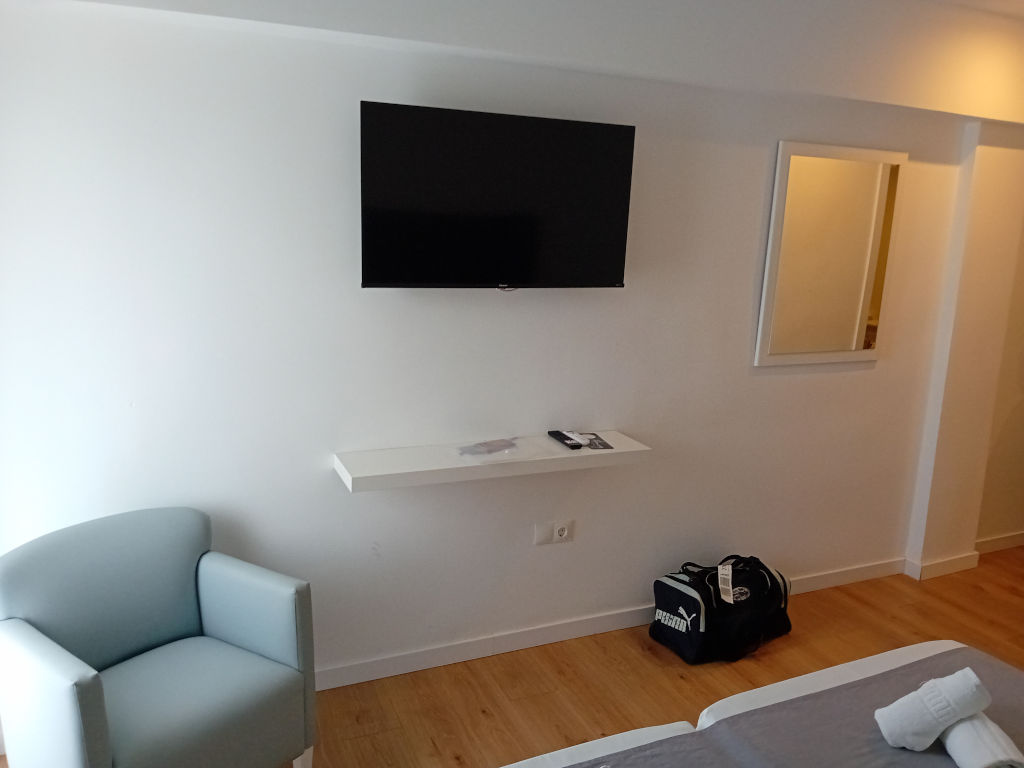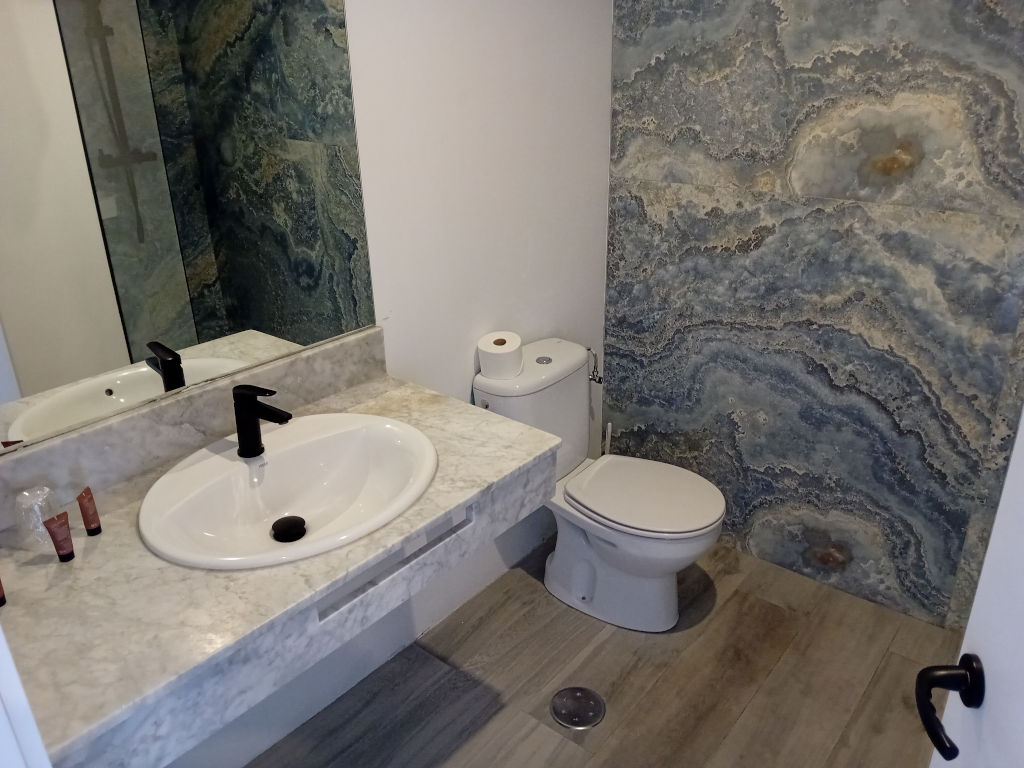 Our room also had a small balcony complete with table and chair offering a high-up view of the nearby area. From our balcony viewpoint you could just make out the coast. Oh, and of course WiFi is available here, nowadays the first thing that gets asked about as opposed to the old days when you'd ask where the pool is – speaking of which….
Top dip and and workout
Most tourist hotels will have their own leisure facilities available for guests to use and the Hotel Fleming is no exception. Right on the top floor there's an small outdoor pool area complete with sunbeds. We did have a brief dip in the (rather small) pool but in keeping with outdoor pools overseas that I've tried out the water was cold, and given that it was autumn as opposed to a baking-hot summer it was perhaps a bit too cold for our liking so we didn't spend too long here. Perhaps if we come back here in the hot months we'll give the pool another go.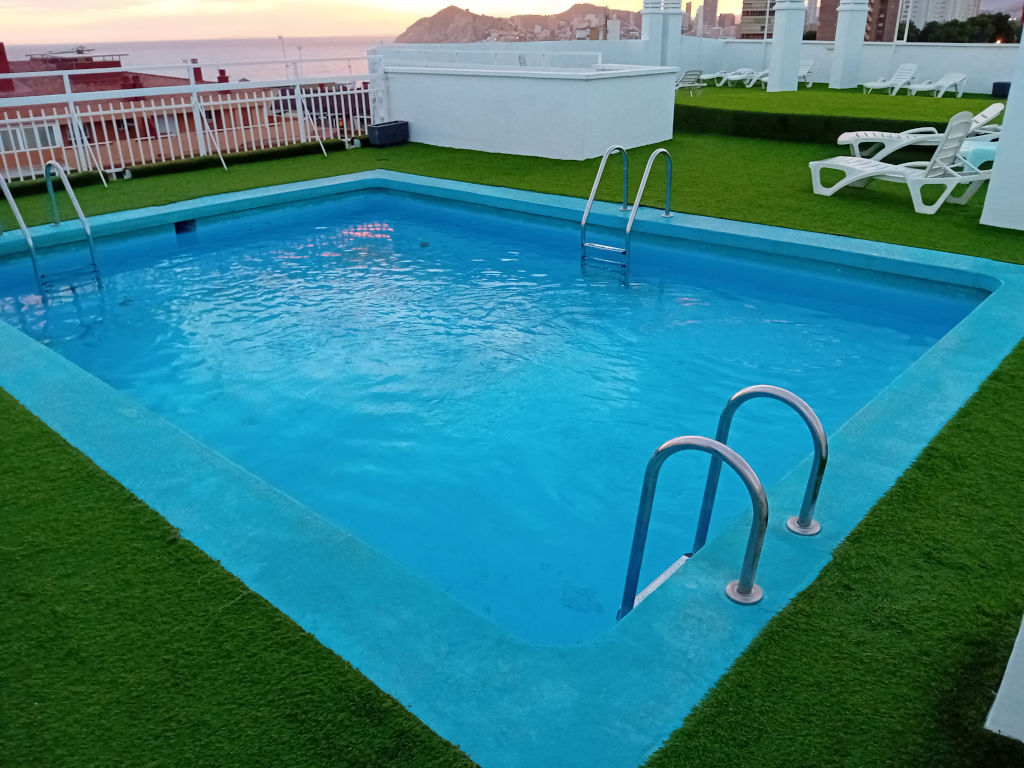 Also near the top floor we noticed that there was a gym/workout room. It wasn't open when we tried to check it out but something else worth noting if staying here.
Fleming good breakfast
As far as the breakfast offering at Hotel Fleming is concerned well it's the usual mix of continental and British. You have several items available including cereals, breads, croissants, meats, fruits, bacon, sausage, baked beans, eggs and not forgetting hot and cold drinks.
The dining room itself is bright, clean and rather spacious and is accessible via the equally large hotel lobby area.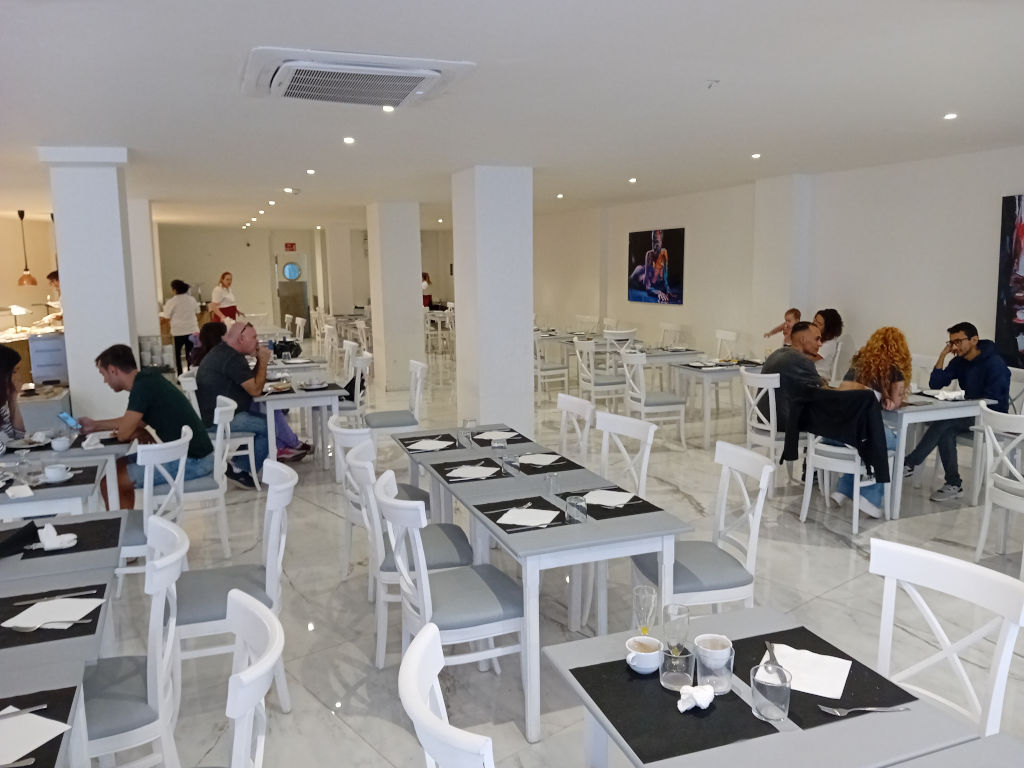 A fleming good hotel
Whilst Benidorm itself may be regarded as tacky given its reputation the same can not be said of the Hotel Fleming – in fact the total opposite. What you'll find here is a very clean and rather pleasant hotel with plenty going for it including a clean room, friendly and helpful staff, excellent breakfast offering, and a pool. Plus with it being near the coast it's ideal for heading out for a dip in the sea or an evening out at one of the many bars and restaurants in the area. I'd certainly be more than happy to start at Hotel Fleming again.
Address – C/ Maravall, 11, 03501 Benidorm, Alicante, Spain
Post Tags
Post Categories