So Green, Nice
Posted on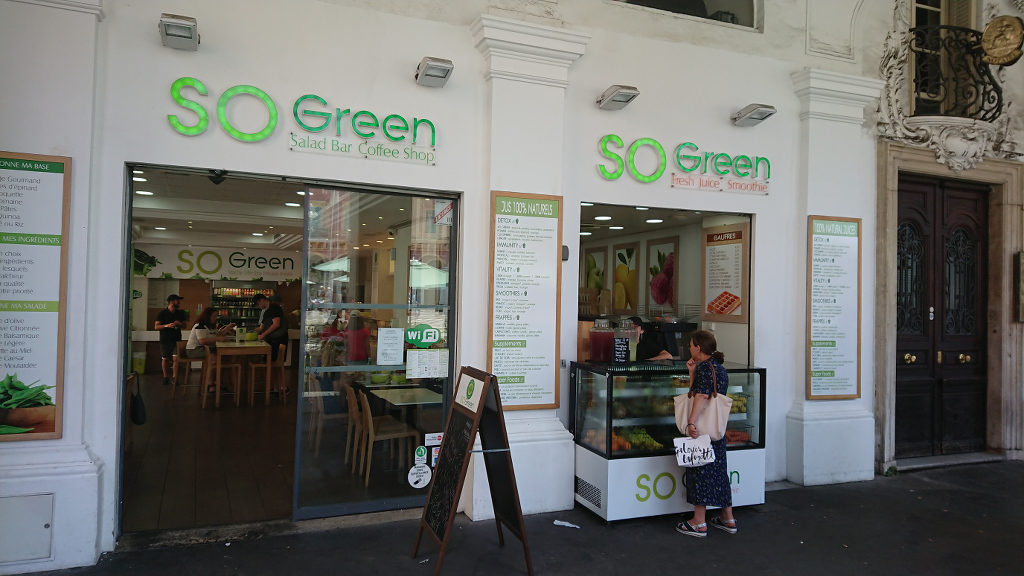 Situated in the centre of Nice is So Green, a healthy food eatery featuring a salad bar, coffee shop, juice & smoothie bar, and toastie & sandwich shop all in one. At first glance (before actually entering inside) we thought this eatery was totally vegan, but is in fact vegan-friendly (to my fussy delight at least).
We would visit this independent eatery before heading for another trip to the beach. Having checked out quite a few vegan-friendly venues on our travels in both Nice and Lyon we were all the more happy to check out another such eatery, and having checked out what So Green had to offer this looked like another good venue for us.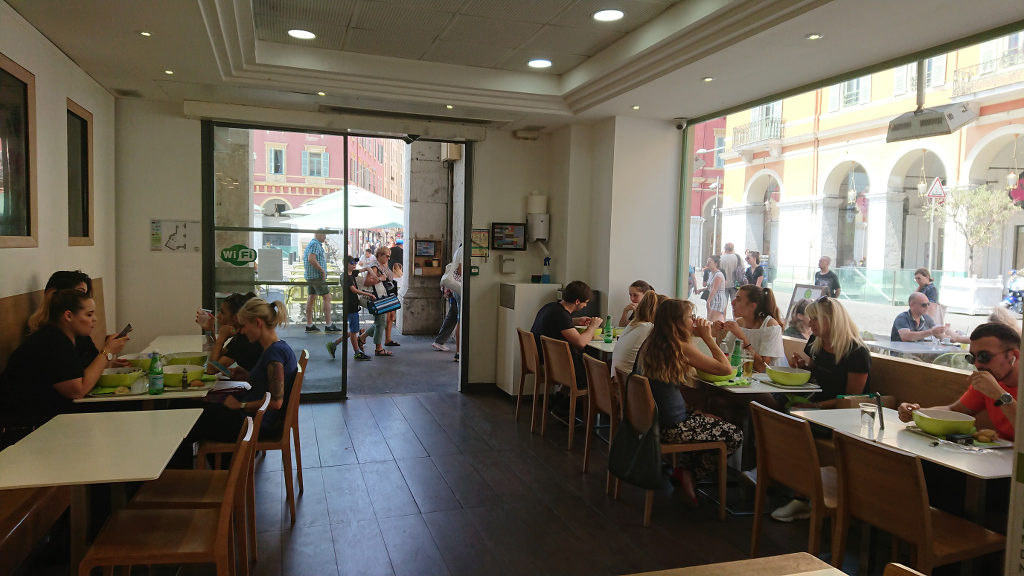 Salad bowls as you want them
So Green allows customers to create their own custom-made salad bowls from a large range of ingredients including pasta, rice, vegetables, and meats. The premise is quite simple here – choose your ingredients (as many as you want), add a drink, pay for your dish, and enjoy!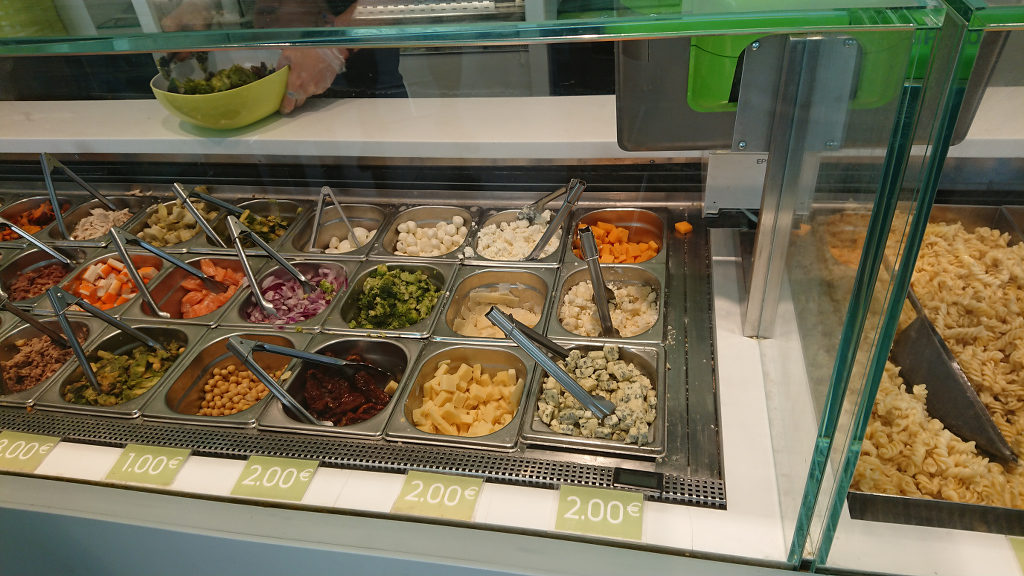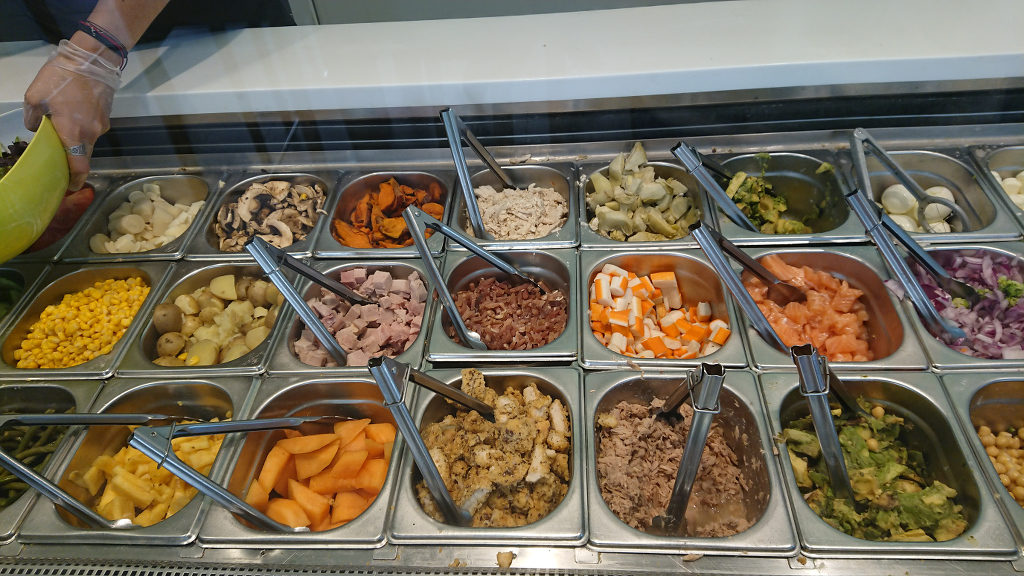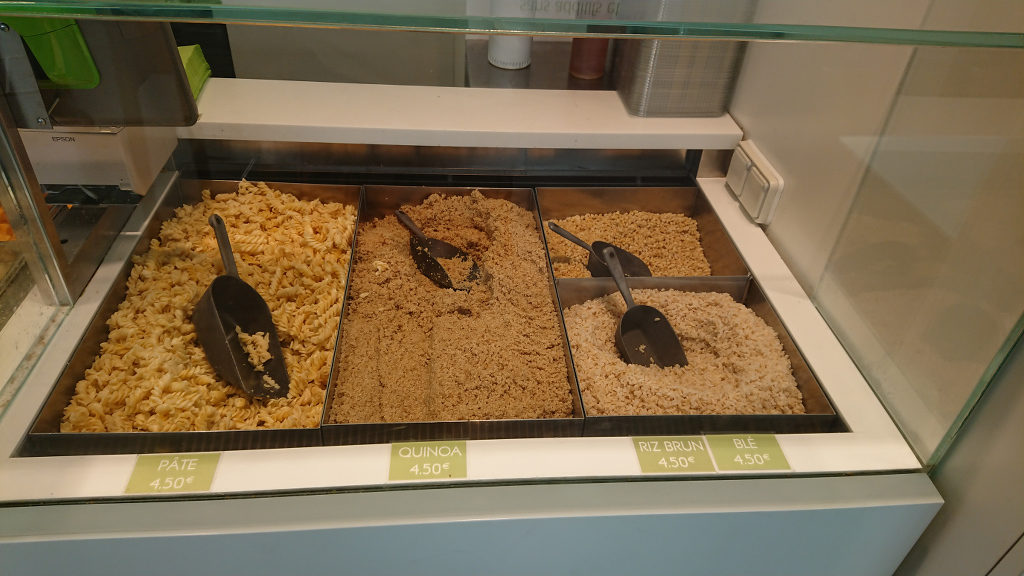 For my bowl I chose rice, chicken, carrot and red pepper. It was a bit dry but that's probably down to me not having a dressing on my food (didn't want one). Otherwise this was a rather decent bowl of food. Of course this being France the obligatory piece of French bread was also in order.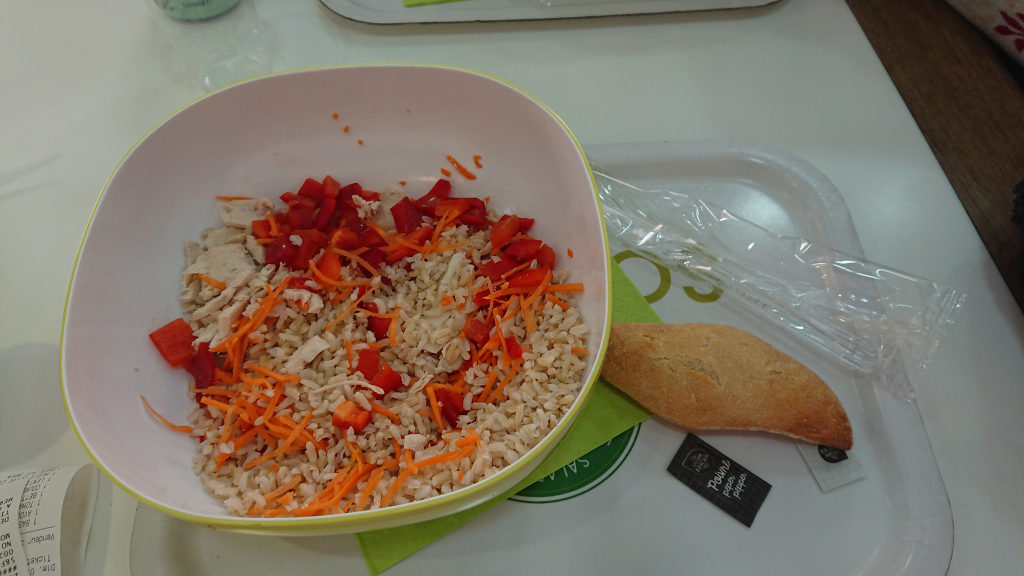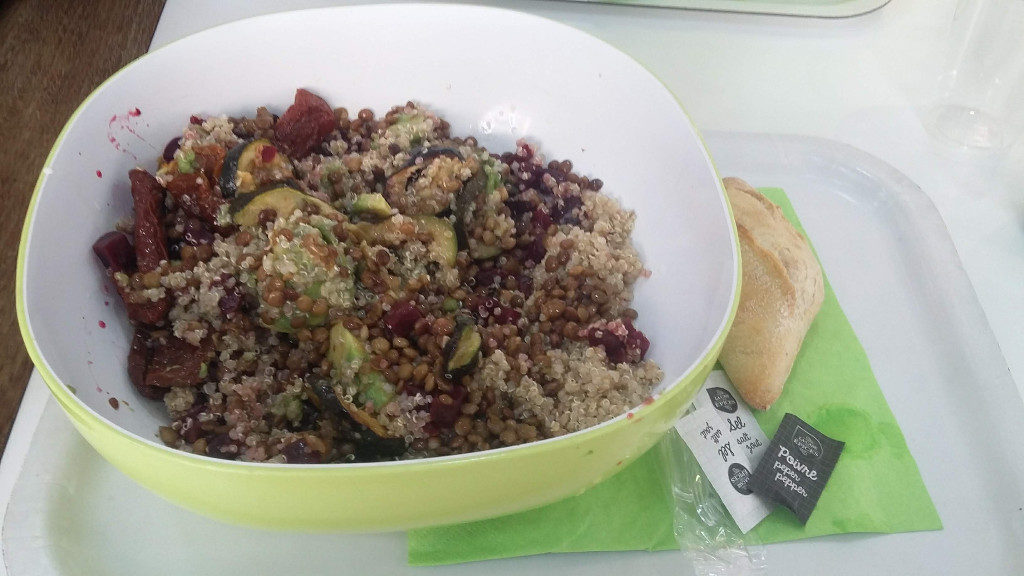 More than just salad
As mentioned earlier So Green also offer coffee, fresh juices, and smoothies. But there's more – you can also order toasted sandwiches and baguettes from So Green (from a separate serving area next to the main restaurant). In essence there is something healthy for everyone at So Green, even if you are a fussy eater.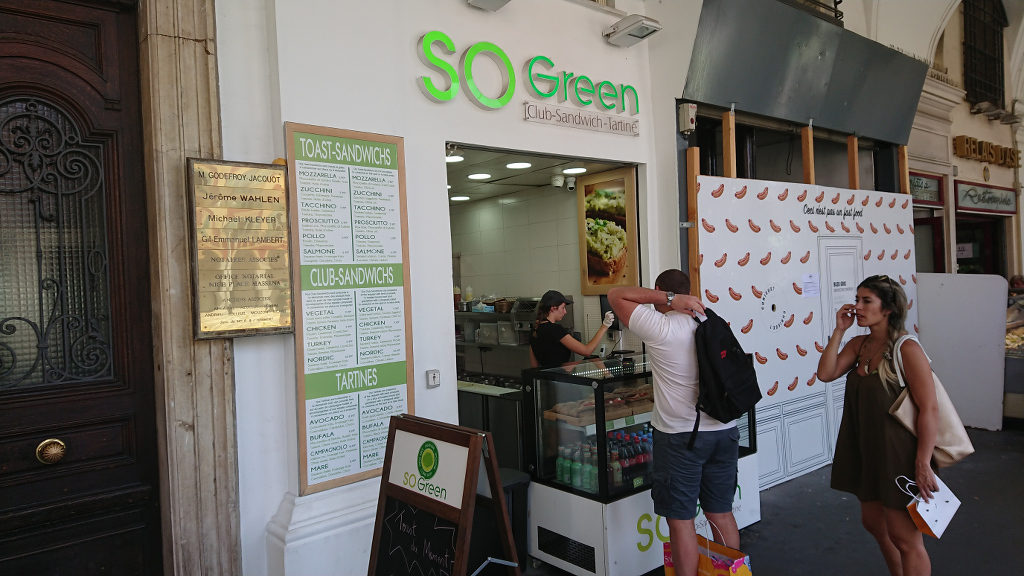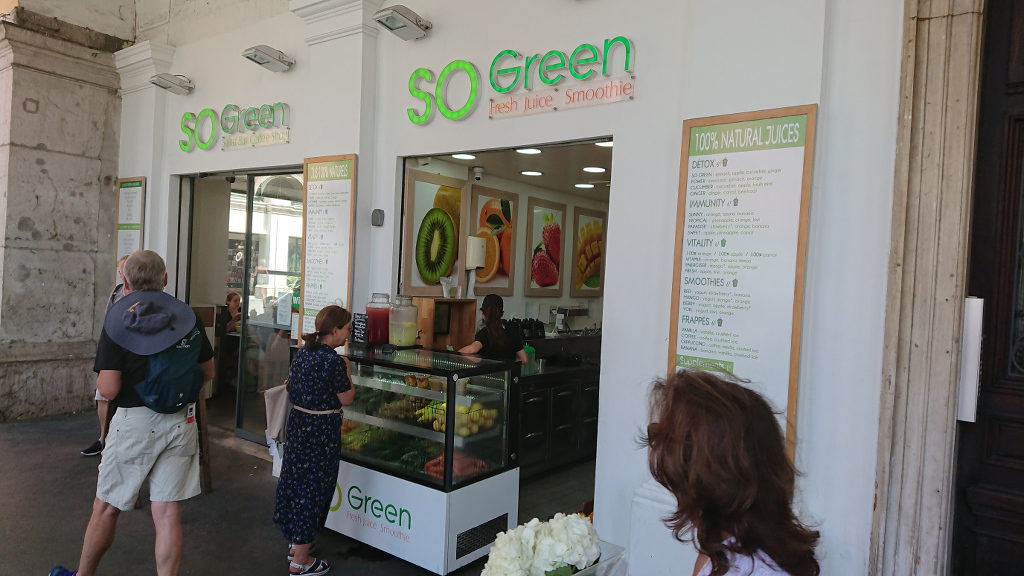 So Green, So Nice, So Good
We were blown away by the sheer choice available at So Green and would defiantly be up for visiting this establishment again should we return to Nice in the future. The staff were very helpful when we were choosing our dishes, and they spoke very good English (again we tried speaking French when we could). OK so the prices were a bit expensive (as you are charged for each item) but with this being in a popular tourist area this is not to be unexpected and should not put you off too much.
If you are in Nice and are looking for a healthy bite to eat then look no further than So Green.
Location and Links
Address – 11 Place Massena, 06000 Nice, France
Facebook – https://www.facebook.com/sogreennice/
Instagram – https://www.instagram.com/so_green_nice/
Post Tags
Post Categories