Hotel Ad Hoc Vitae Retreats & Health, Beniarbeig
Posted on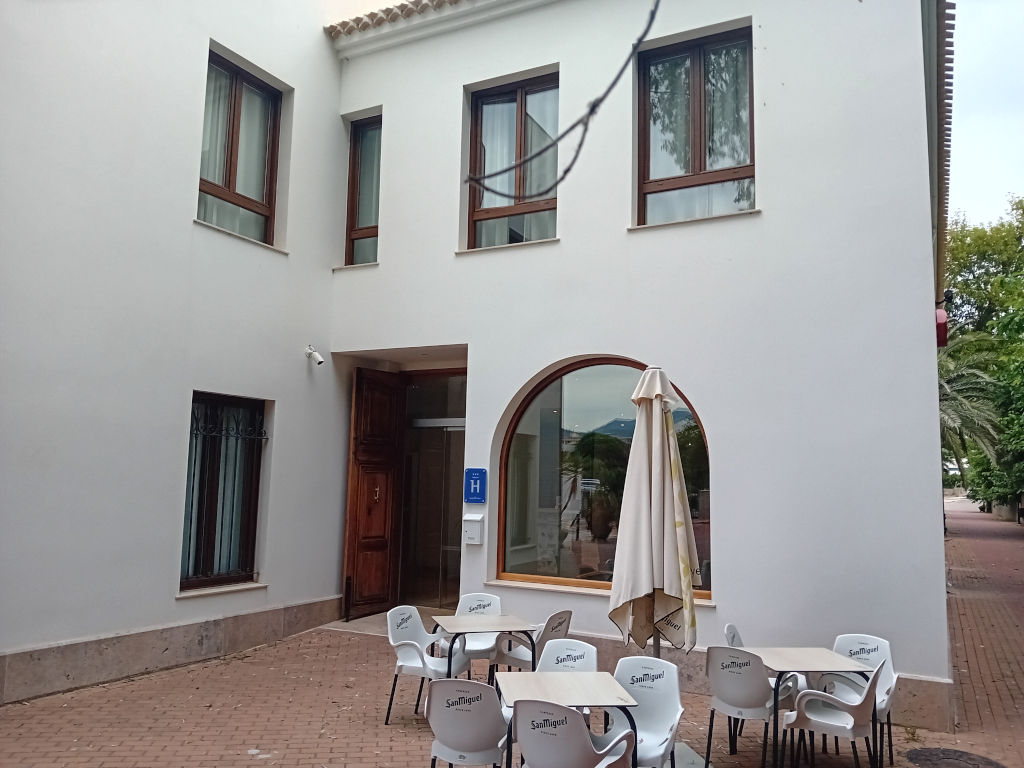 It's been more then 20 years since I last visited Spain, but on all the occasions that I've visited the country we always ended up going to the touristy parts such as the Costa Del Sol and the islands such as Ibiza and the Canary Islands. Whilst these are great areas for a sunny holiday (and I've always had great holidays to such areas) the problem is that these parts are not what you can call proper Spain, mainly because they have been taken over by loads of British expats, holidaymakers, etc.
Fast-forward to 2023 and I'd make what would be my first trip to what I regard as proper Spain i.e. an area of the country that still feels like Spain. For this we'd have a late Saturday evening flight to Valencia airport, followed by a 1-hour taxi ride to our hotel – the Hotel Ad Hoc Vitae Retreats & Health in Beniarbeig, a small village in the Alicante Province which is part of the Valencian Community.
A different hotel for us
We'd be spending a couple of nights here, although the first night was our very late arrival so in fact we'd only really have one whole day to spend here. On our eventual arrival at the hotel, which was set back from main road and total invisible to passing traffic, we were greeted by a very friendly receptionist who spoke very good English (which was a blessing as I can't speak Spanish) and we were then shown to our room.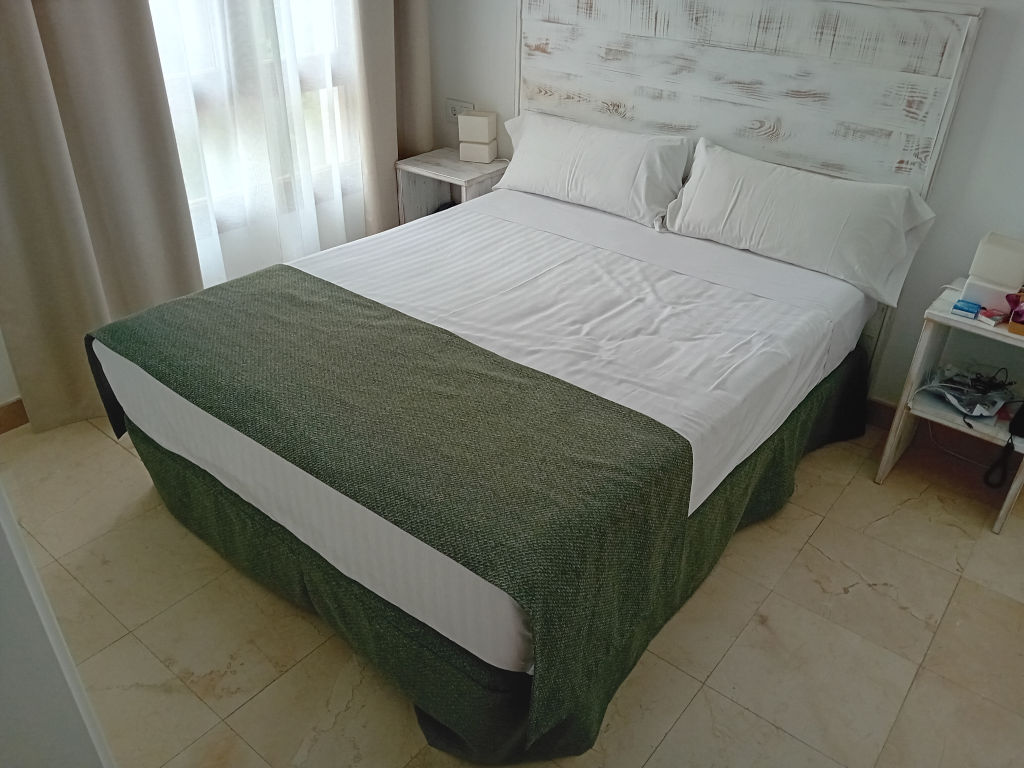 Our room had all of the basics that we like in a hotel; a comfortable bed, TV, clean washroom with shower and toiletries included. As we were in hot sunny Spain (and it was hot) essential air-conditioning also came into play during our stay here.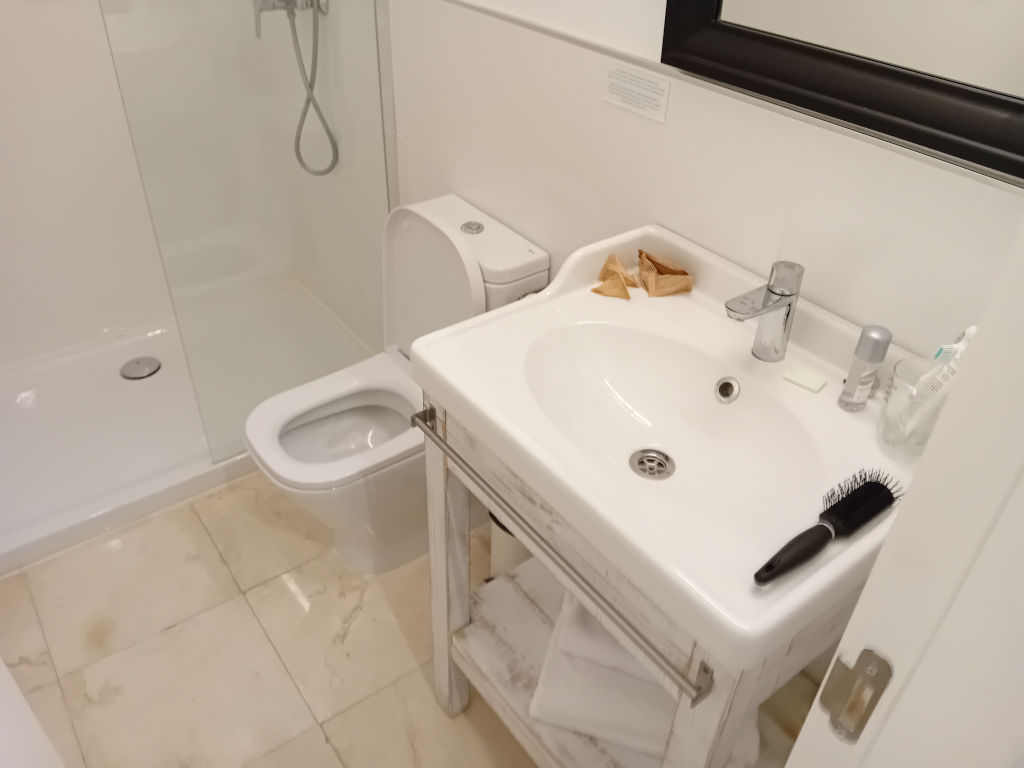 Time to unwind by the pool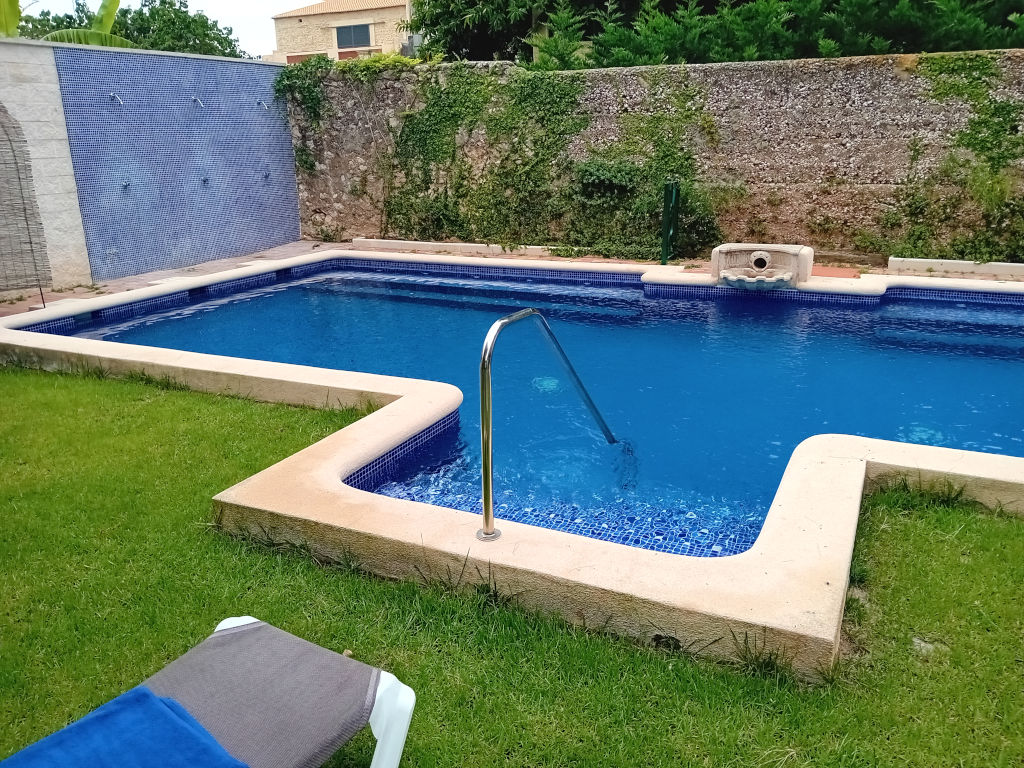 The Hotel Ad Hoc Vitae has a variety of facilities where you can relax and unwind. These include a sauna, a meditation room and a spa pool, and all for use exclusively by hotel guests. We decided to make use of the spa pool and gosh I so needed this.
As well as having a swim of just relaxing in calm waters you can also turn on the spa bubbles if you wish (and we did). Ironically the weather was cloudy during our time by the pool, which for me was perfect as it meant no sun in the eyes. If you don't fancy getting wet you can just opt to relax on the sun loungers right by the pool.
Tranquil breakfast and lunch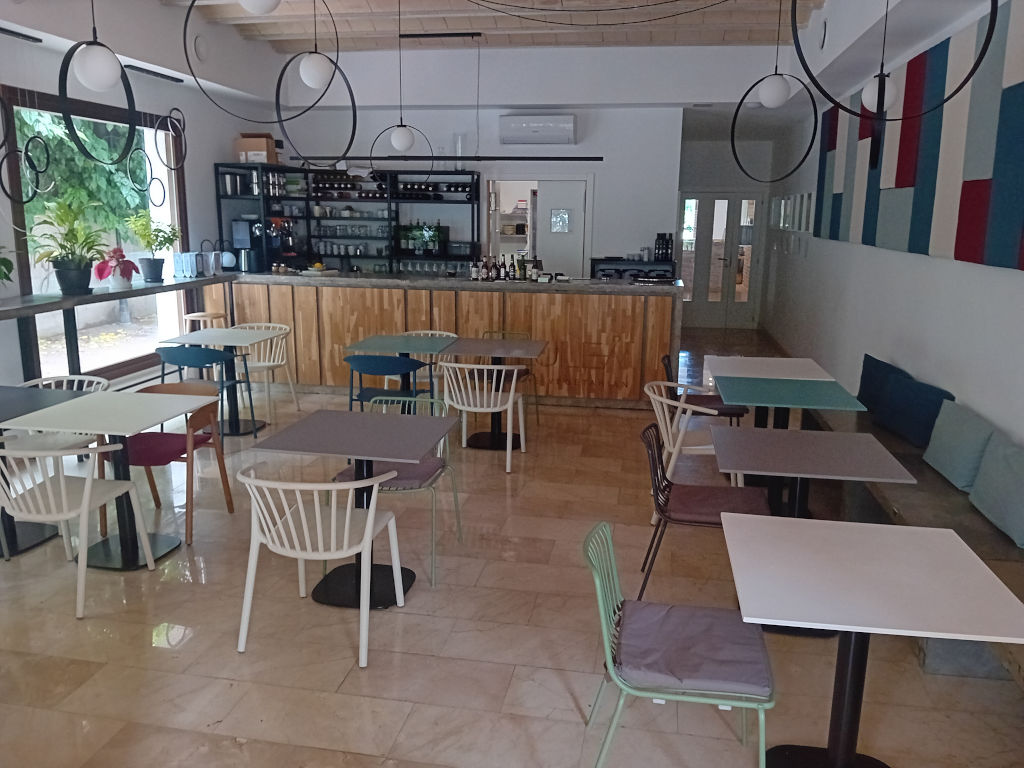 The relaxing nature of the hotel extends through to the hotel's Lulea Restaurant with both indoor and outdoor seating available. All food served at the Lulea is vegan/vegetarian. The breakfast offerings here mianly consist of a toast with tomato, a cake, fresh orange juice and a hot drink. Depending on your dietary requirements you also get either a hard-boiled egg and butter, or nuts. I don't like eggs so I was able to swab this fo nuts on the second morning. Overall this was a good, light breakfast to start the day off.

We would sample some of the restaurant's lunch offerings after our time in the pool. As with breakfast we were impressed and happy with our respective lunch options, which for myself was the Shiitake and portobello artisan lasagne with hazelnut and date oil.

A relaxing hotel experience
Considering we only really had 1 whole day here (due to the very late arrival) we managed to make the most of our time at the Hotel Ad Hoc. The room was comfortable, the food was good, and the spa pool was just a great place to relax and unwind. Oh and of course the staff here were excellent and incredibly helpful throughout our stay here.
The only real downside concerns the location, mainly in that there's no public transport available. If you want to head out to a nearby town or city you would have a call for a taxi, something that we indeed did on our departure day when we then headed off to the nearby town of Denia (where we'd catch a connecting coach to take us to Valencia). Don't let that put you off the hotel though, it's a really good spa hotel that I can fully recommend – but just bare in mind the lack of public transport in the area.
Address and Links
Address – Carrer Riu Girona, 23A – 03778, Beniarbeig – Alicante – España
Website – https://www.adhochoteles.com/en/hotel-ad-hoc-vitae/
Instagram – https://www.instagram.com/adhocvitae/
Post Tags
Post Categories