Vegan Gorilla
Posted on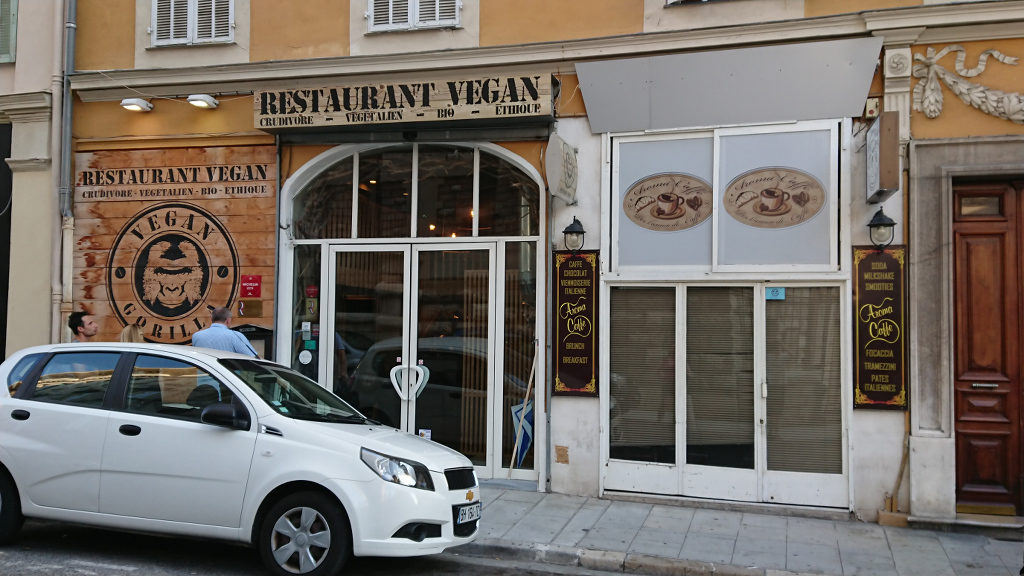 Located in the French coastal city of Nice is a quirky little restaurant whose name immediately tells you that it is a vegan eatery – bienvenue à Vegan Gorilla.
Hello Gorilla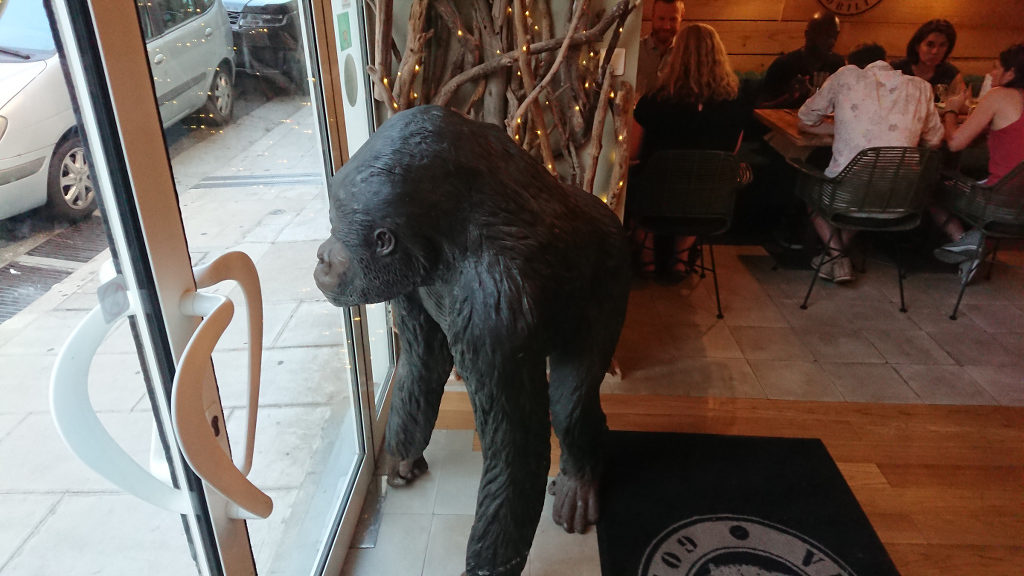 Vegan Gorilla is owned by a vegan family who run the restaurant with their convictions and respect for animals. Upon entering the restaurant you are immediately greeted by a giant gorilla looking at passers-by.
Now I'm not fully clued-up on the reason for the gorilla theme here, but I've read that the gorilla sticks to a mostly vegetarian diet (they do snack on termites, ants, and termite larvae), and that it is one of the strongest animals on the planet, (with many other strong animals being vegan). This may well be the reason behind the naming here but as mentioned I'm not all that sure (if anyone knows differently please let me know).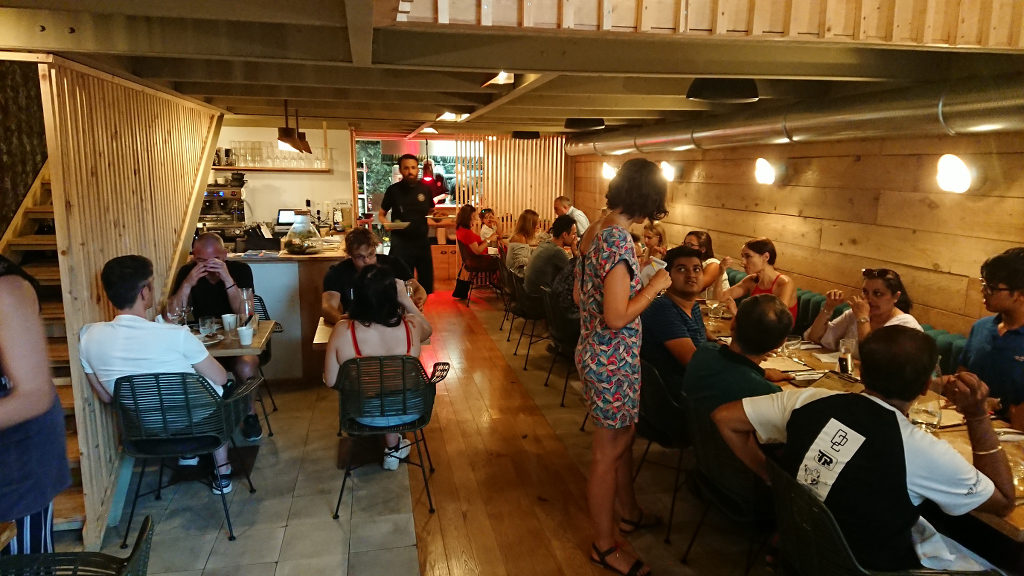 Anyway back to the restaurant and having stepped inside we were greeted by the owner who was incredibly friendly throughout the evening, and spoke excellent English (again we tried to speak French when we could).
Small but local choices
The menu at Vegan Gorilla is quite limited but they do offer starters, mains and desserts, allowing diners a 3-course meal should that be their intentions. The menus change every week so diners can try something different each time they visit. All dishes at Vegan Gorilla use organic, locally sourced ingredients.
I decided against having a starter myself (I was more thirsty than anything) but my dining partner did go for a starter. Her choice was "Gaspacho Nissart" – A watermelon and tomato soup with raw cucumber and sweet pepper.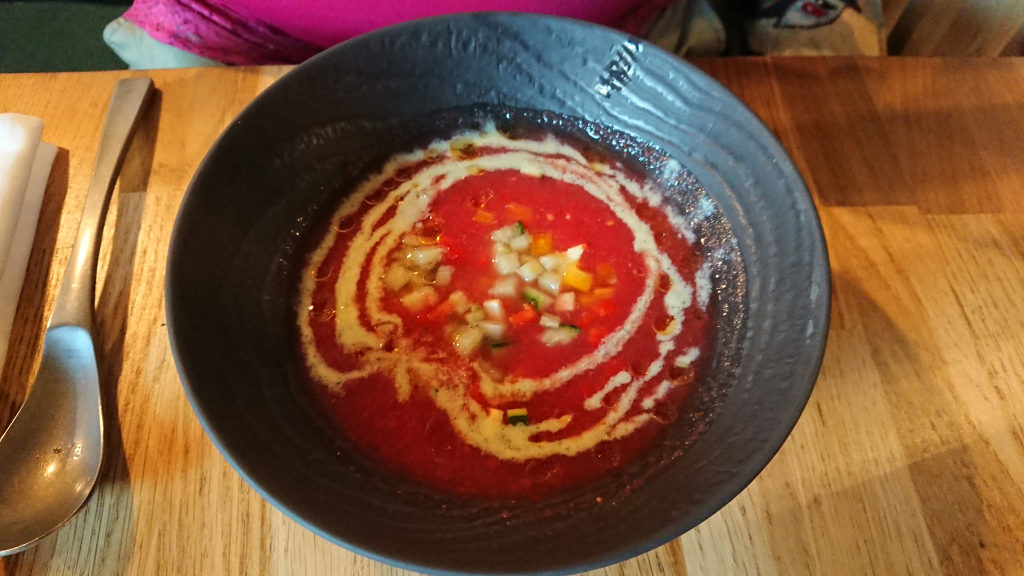 After the starter and drinks it was time for the main courses. On this occasion we both opted for the same dish – "Pad Tahi Cru", consisting of courgette noodles (Zoodle), kale, carrot, fried sate tofu, with a peanut-lime sauce.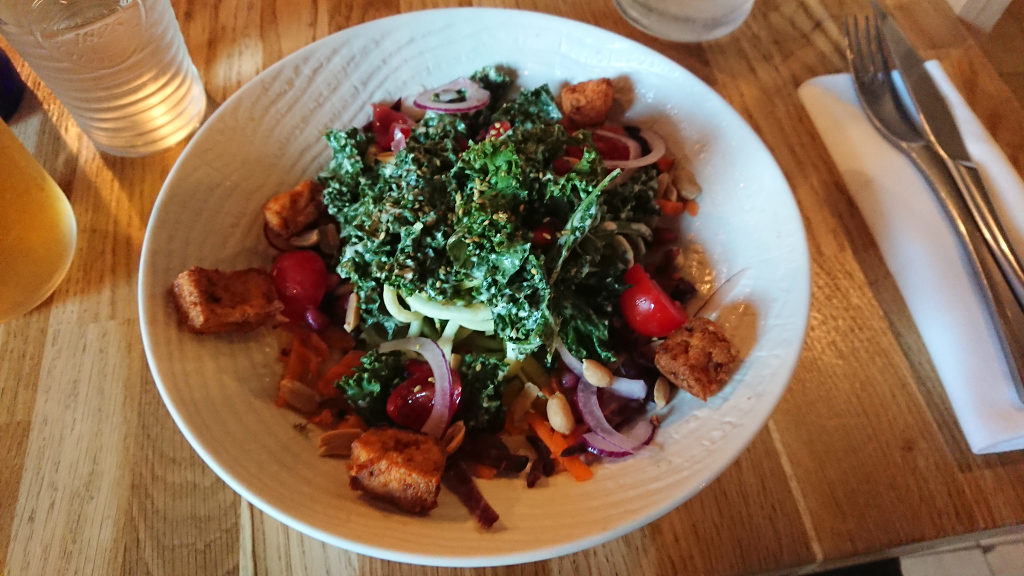 This was a rather pleasant dish with lots of healthy ingredients, and loads of colour to match. The tofu had a nice edge to it even though it was a bit airy inside. Overall this was a great vegan dish and one that I would certainly recommend to all you vegans out there (although as the menu changes each week this particular dish may not necessarily be available).
Sweet Gorilla
After the main course there was room for dessert, and this time we both opted for different options. My choice was a Chocolate Torte garnished with nuts, and as with other occasions that I've eaten this particular dessert it was rich yet pleasant in taste. Needless to say this is becoming a favourite sweet treat of mine.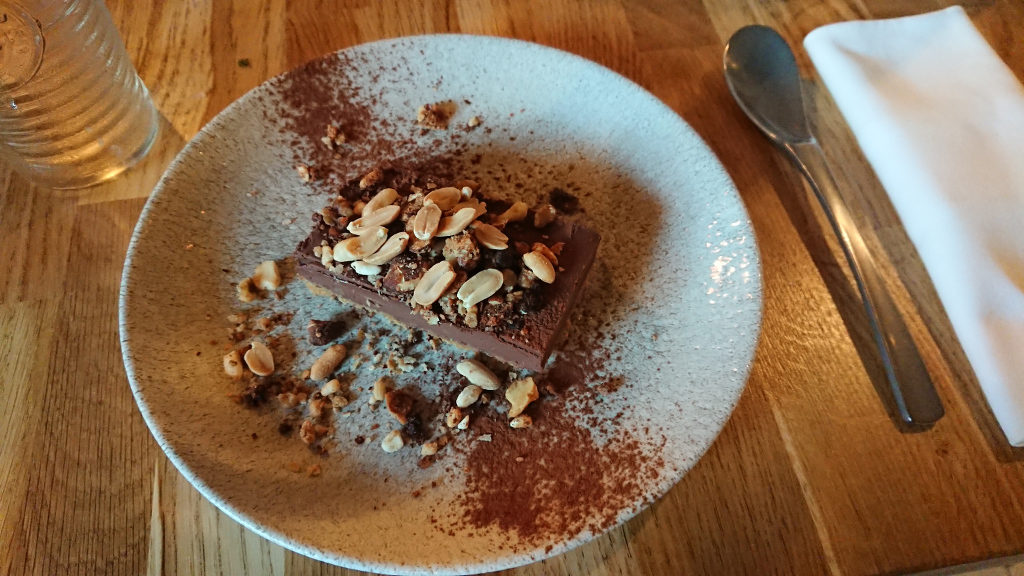 My dining partner chose a fruit salad that consisted of melon, strawberries, summer berries, with a crumble topping and cream made from cashew nuts.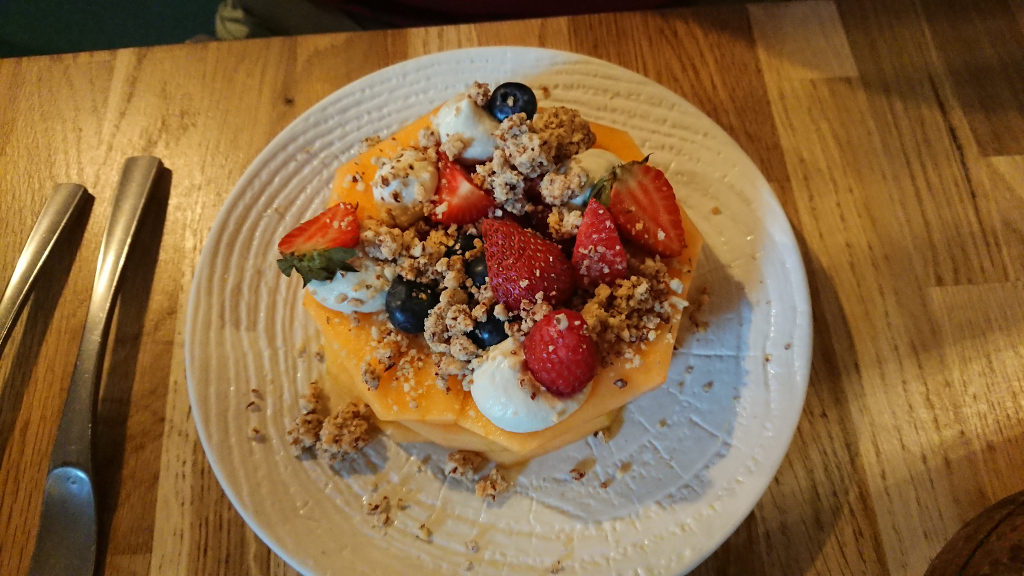 Happy Gorillas?
There are so many things to like about Vegan Gorilla including the superb tasting dishes, excellent presentation, friendly staff, and a relaxed atmosphere.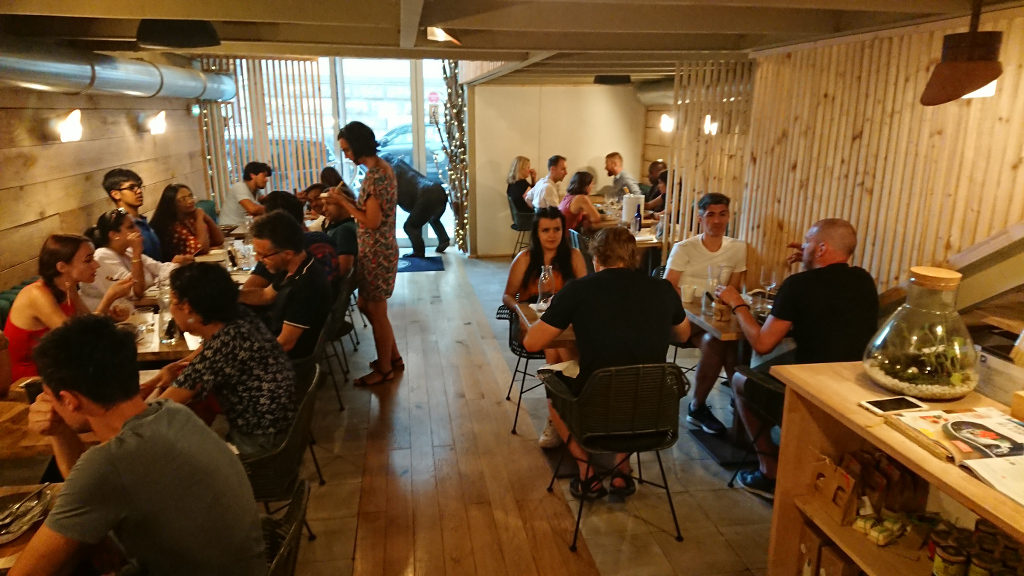 A couple of pointers though for anyone thinking of visiting this venue. The prices may seem to be a bit on the expensive side (something that other diners have commented on), but then the same could be said about any other restaurant. Besides the food here was of very high quality so in this case it's worth paying for.
Also booking is strongly recommended here – indeed we certainly booked in advance and it was a good thing we did judging by how busy the place was.
Overall this is a fantastic restaurant to go to, so if you are vegan and are planning on visiting Nice in the future then you should definitely pay a visit to Vegan Gorilla – but we do advise that you book a table in advance first.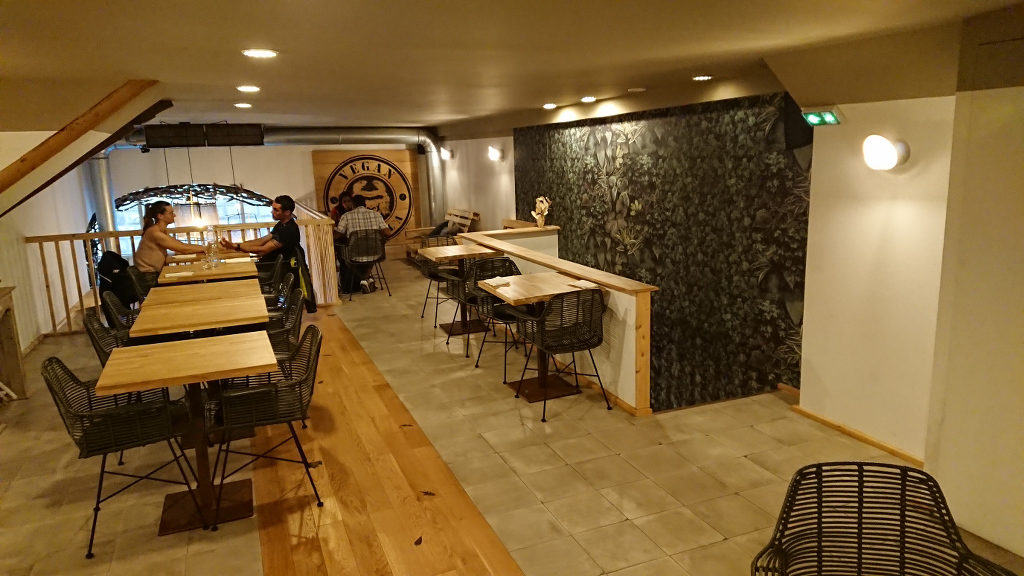 Location and Links
Address – 7 Rue du Lycée, 06000 Nice, France
Website – https://www.restaurant-vegan.fr/ (in French)
Facebook – https://www.facebook.com/pages/category/Vegetarian-Vegan-Restaurant/Restaurant-Vegan-Gorilla-Nice-1649885748591827/
Instagram – https://www.instagram.com/restovegangorilla/
Post Tags
Post Categories