Hotel Paris Louis Blanc
Posted on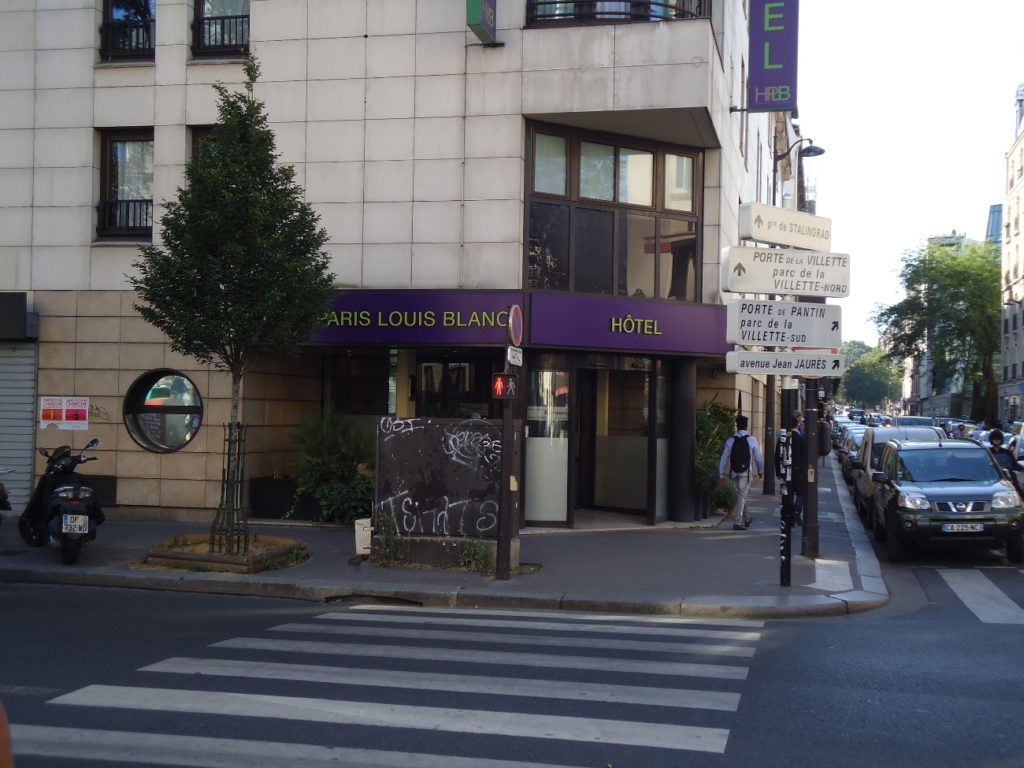 After a rather pleasant 2-hour journey on the Eurostar from London to Paris it was well into the evening and all we wanted to do was to get to our hotel and drop our cases off. After spending some time walking along the wrong street (which we thought was the correct one due to the near-similar spelling) we managed to get back on track and eventually we arrived at our hotel, the Hotel Paris Louis Blanc.
The Hotel Paris Louis Blanc is a 10-15 minute walk away from the city's Gare du Nord railway station (that's providing you stay on the correct path). As well as being a short walk away from the station the hotel is also right by a metro station, ideal for when you wish to explore more of Paris. The short distance from the station is probably why Eurostar listed this hotel as a recommendation when we were booking our Paris trip. So were we wise to go along with the recommendation?
A good arrival
Upon arrival we were greeted by some friendly hotel staff, all of who spoke very good English. This is something that a lot of English tourists would come to expect when visiting a hotel in such major tourist destinations, but we didn't just want to take this for granted and so we did try where possible to speak whatever French we could, even if it was just the basics such as bonjour, merci, and au avoir.
The room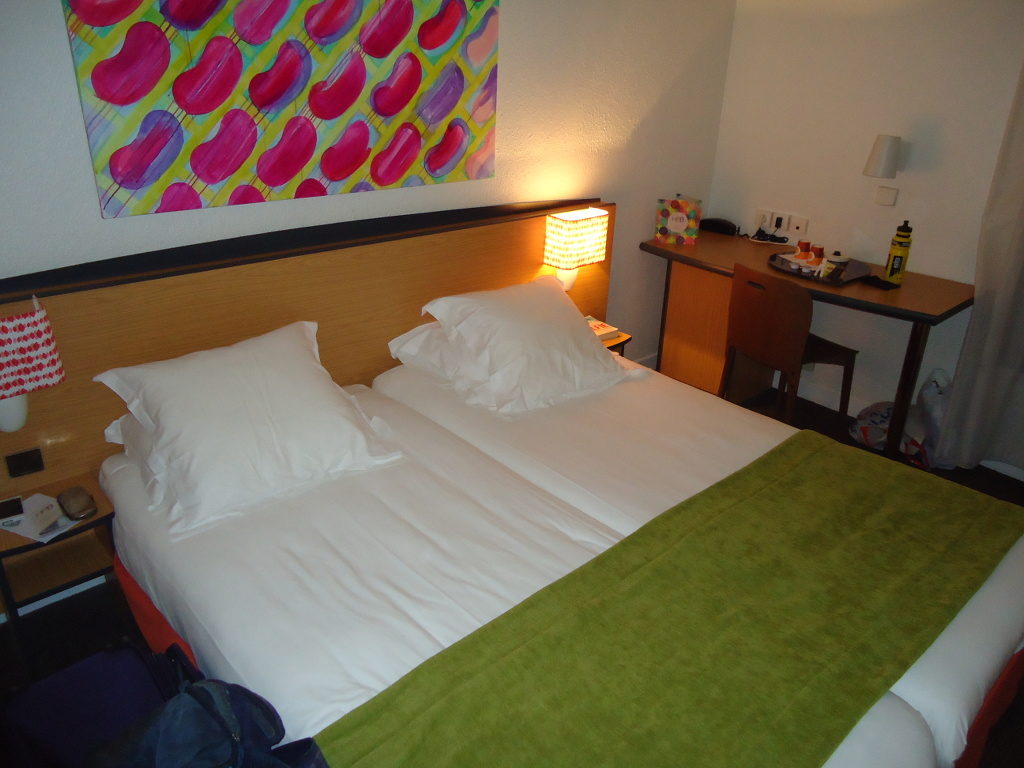 Having checked-in it was up to our hotel room, a 2-person twin room which on first impressions looked very clean and tidy. Inside the room also had tea & coffee making facilities, air-conditioning, TV, and a rather good bathroom with shower. Above the beds was a colourful mural, something that helps to give the room that extra lift.
Breakfast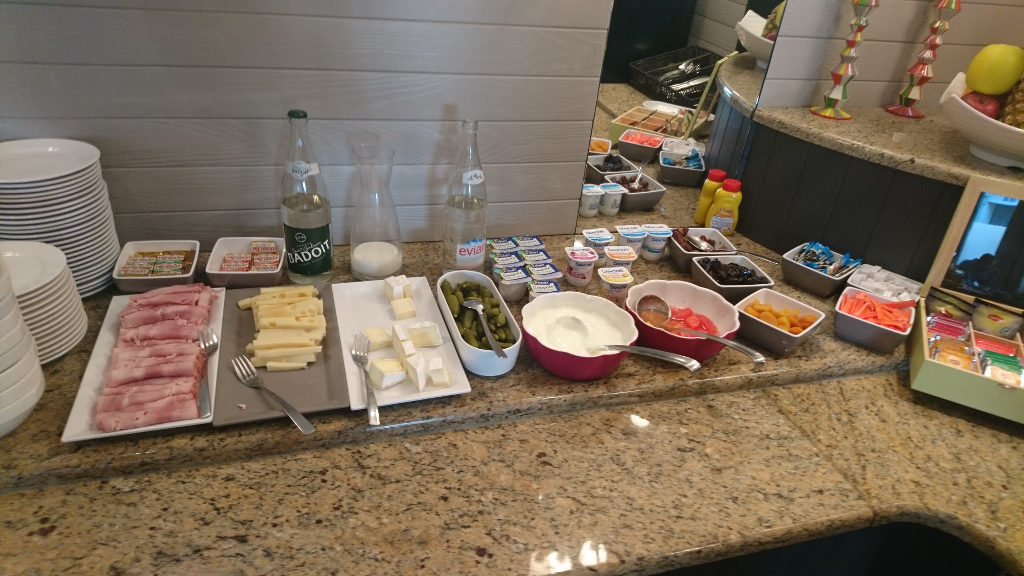 Continental breakfast was included in our stay, with all the usual offerings available including bread, croissants, cold meats, cereals, fruits, etc. Plus you have a choice of eating inside or you can opt for the outdoor garden area instead, which we did try initially but had to move back inside due to attracting insects. One thing worth pointing out here is that the hotel staff actually check if you are actually staying at the hotel when having breakfast, presumably to stop anyone from just walking in to try to nab a free breakfast.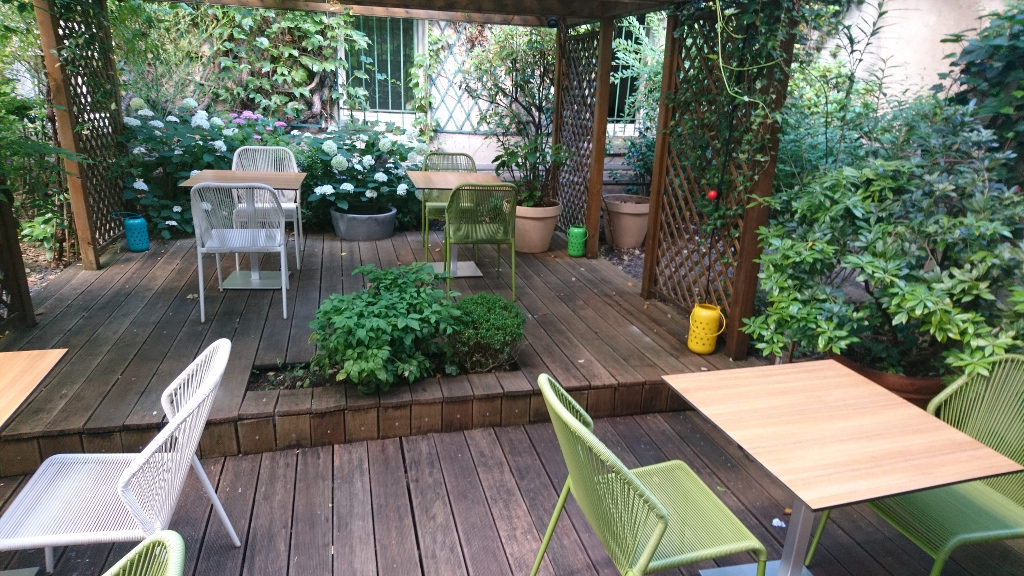 Overall thoughts
The Hotel Paris Louis Blanc is a very pleasant hotel and we certainly enjoyed our stay here. We were made welcome from the outset, and the staff were friendly and helpful at all times (and no doubt appreciated our attempts at speaking French). The beds were very comfortable, and along with the air conditioning we were able to get a good couple of nights sleep. We will have no hesitation is returning to the Hotel Paris Louis Blanc when we next go to Paris (Eurostar's recommendation here was certainly a good one).
Contact details
Address – 232, rue du Faubourg St-Martin 75010 Paris
Website – https://www.hotel-paris-louis-blanc.com/en/
Facebook – https://www.facebook.com/hotelparislouisblanc/
Instagram – https://www.instagram.com/hotelparislouisblanc/
Post Tags
Post Categories