Red & Blue Design Hotel, Prague
Posted on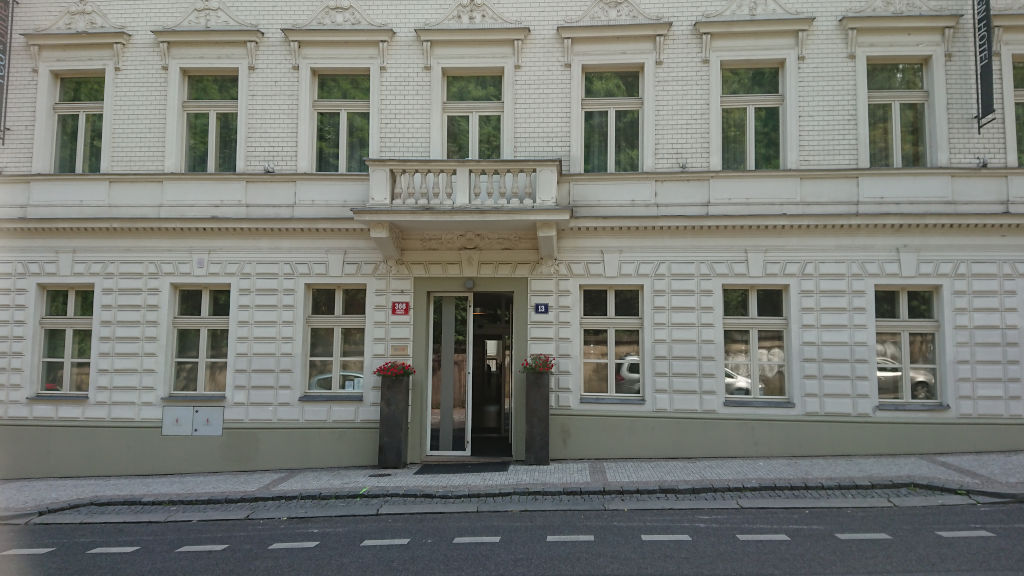 The last time we visited the Czech capital city of Prague (back in August 2020) we stayed at the 4-star Hotel Amarilis located to the east of the River Vltava. Fast forward to June 2022 and we are back in Prague, this time staying at the Red & Blue Design Hotel located to the west of the Vltava and situated on what at first glance appears to be a slightly quieter street in the city.
Early Arrival
We arrived at the hotel rather early on what was a rather hot Sunday in Prague, in fact we arrived so early (before lunchtime) that we were too early for check-in. Thankfully the hotel staff allowed us to leave our luggage behind the reception desks during this time whilst we checked out the nearby area and enjoy a spot of lunch.
2-3 hours later and we arrive back at the hotel for check-in, collect our luggage from reception and head up to our room. Staying true to the hotel's name the rooms at the Red & Blue are either (yes you guessed it) red or blue. We were put in one of the hotel's red 'Superior' rooms, and superior it was too not just in the size of the room which was very spacious.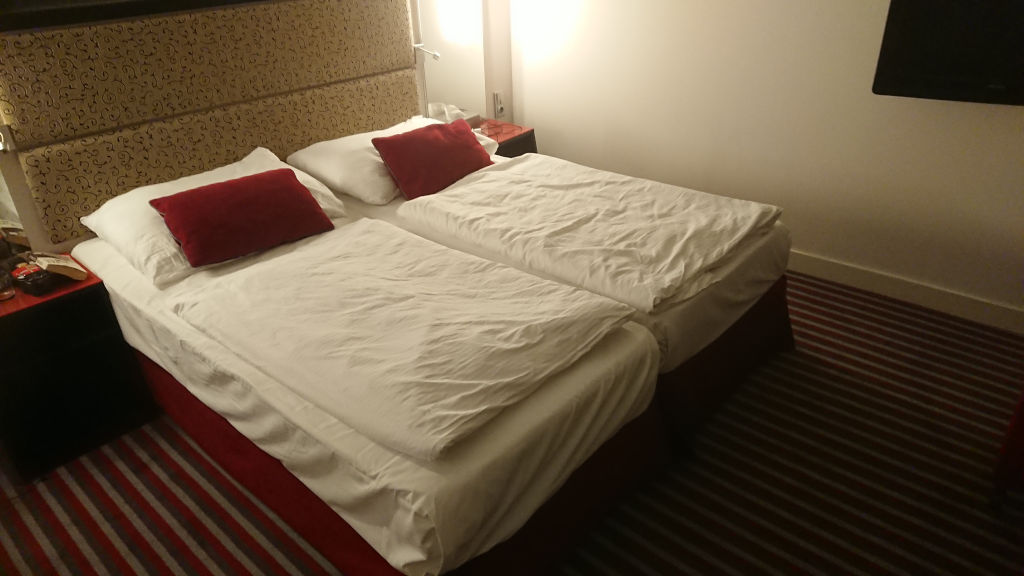 Inside our spacious room a twin bed, double sofa, single armchair, desk and chair, and a TV with plenty of channels in Czech, German, French and English. Whilst relaxing here we had an occasional flick-through the channels and at one point watched The Simpsons in Czech. On the point of relaxing this was something that we were certainly able to do here thanks to the very comfortable beds here along with the air-conditioning that was present throughout the room.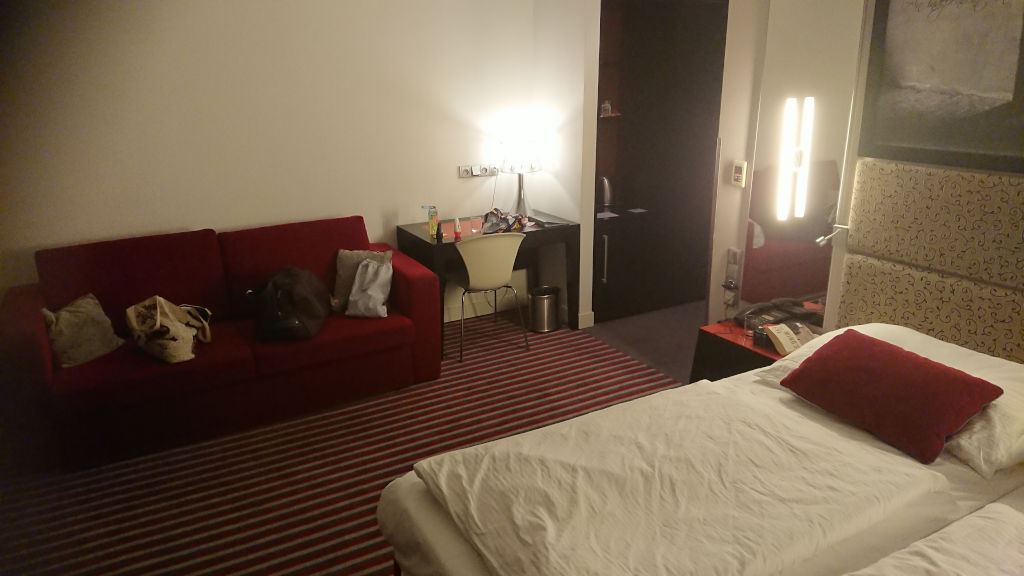 It wasn't just the bedroom that was superior, the bathroom too was very generous. There was both a bath and a separate walk-in shower plus two wash basins. There was even a hairdryer available to us. All in all this was undoubtedly one of the best hotel rooms that I've ever stayed in.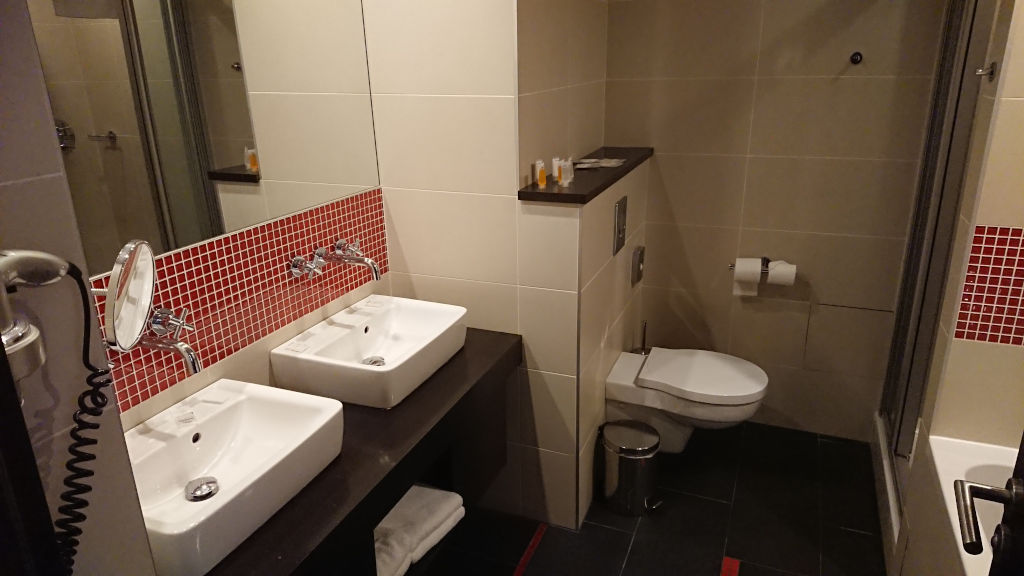 Where to have breakfast
When it came to breakfast time we certainly spoilt for choice in terms of where to sit. There were three dining areas to choose from; the main dining room, a summer conservatory-type room, and an outdoor area – all with plenty of tables available. Given that it was hot we chose to stay in the main area.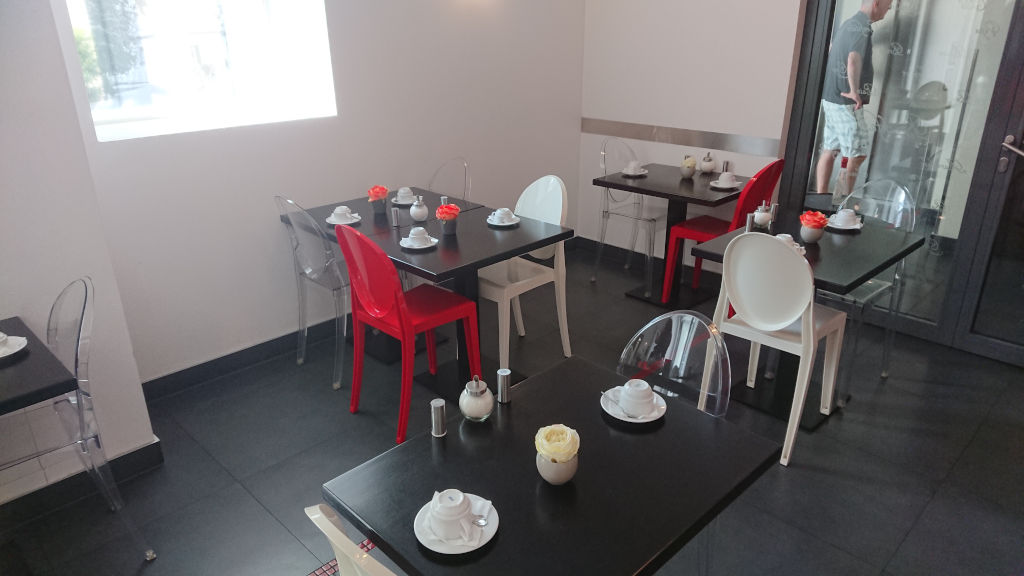 As far as the breakfast offering itself is concerned well it's the usual offering of continental choices including breads, fruit, cereals, cold meats, etc. There are also hot foods available including beans, egg, sausages and bacon. Oh and not forgetting hot and cold drinks such as teas and fruit juices.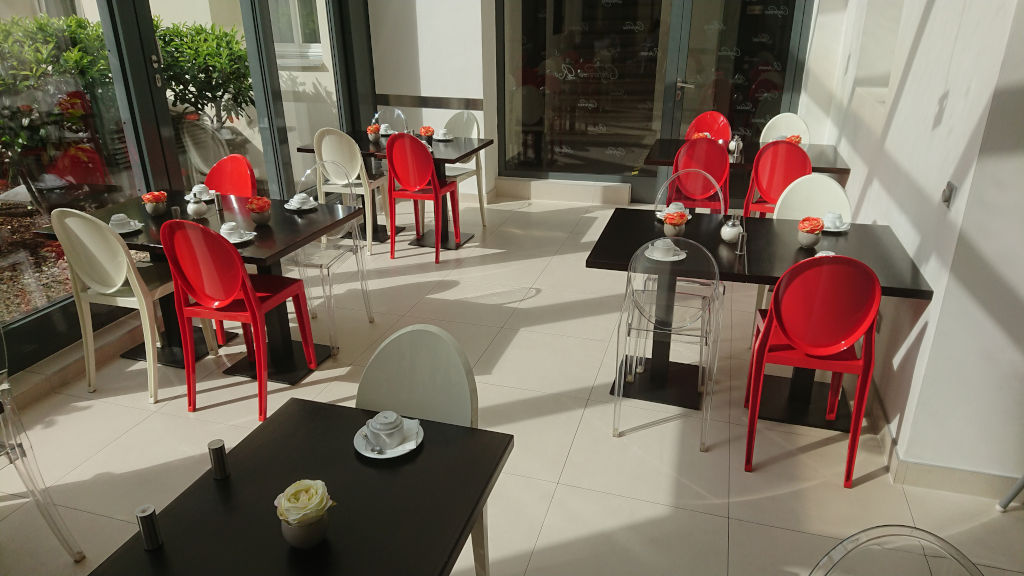 More than 4-star
It has to go without saying that the Red & Blue Design Hotel is once of the best hotels that I've ever stayed in. For starters the room was simply superb, so much so that we didn't want to leave come check-out day. The breakfast offering was excellent, and the staff were exceptional throughout our stay here.
Put simply I would have no hesitation in returning to the Red & Blue Design Hotel, and if you are planning a trip to Prague soon then this is one hotel that I recommend no end.
Address and links
Address – Holečkova 13, 150 00, Prague 5, Czech Republic
Website – https://www.redandbluehotels.com/
Facebook – https://www.facebook.com/RedAndBlueDesignHotel
Instagram – https://www.instagram.com/red_and_blue_prague/
Post Tags
Post Categories