Green Tomato, Prague
Posted on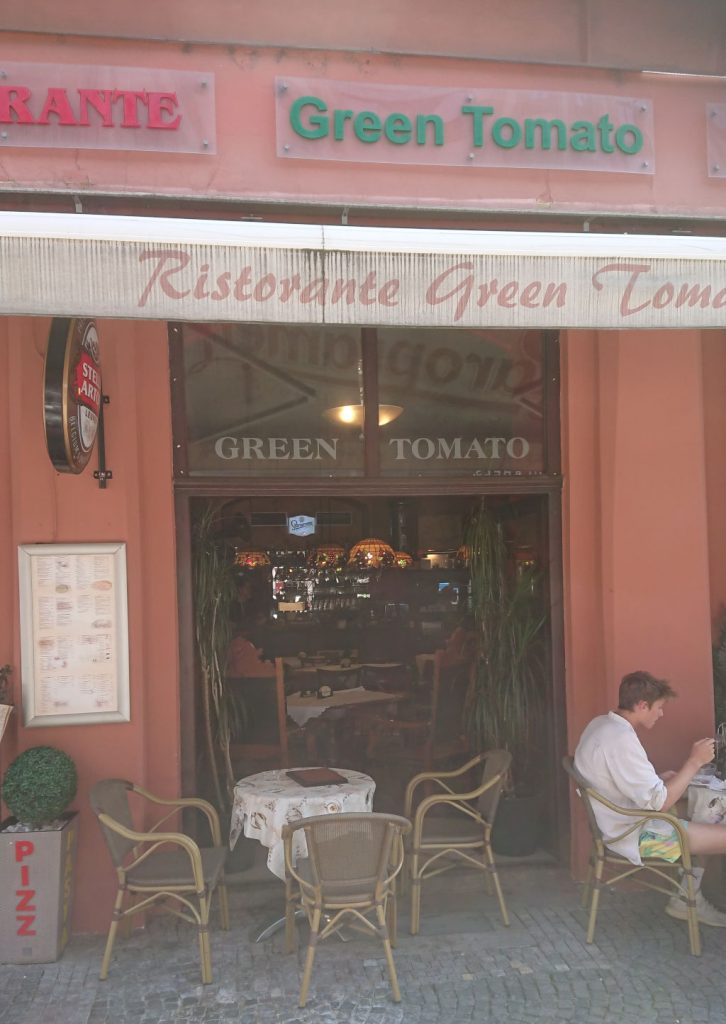 On what was a very hot day in Prague we visited Italian restaurant Green Tomato for what would be a light(ish) lunch.
Feels like a pub inside
Now given how hot it was we must admit we didn't take much notice of what this establishment was at first, and having set foot inside we thought we were entering another typical pub/restaurant in Prague. Apart from the branding at the front of the building, the food offering (which I'll mention about in a bit) was the only real giveaway to what this venue is all about. You wouldn't know that this place is an Italian restaurant just by checking out the inside of the venue. Infact there's nothing much in terms of interior decoration that suggests that this venue is an Italian pizzeria. To me it felt like another traditional pub/restaurant in Prague. Not that we're complaining of course – we were in an independent eatery, the type of business that we like to visit and support.
Whilst outdoor seating was available at the front of the venue we wisely decided to sit indoors to avoid the heat.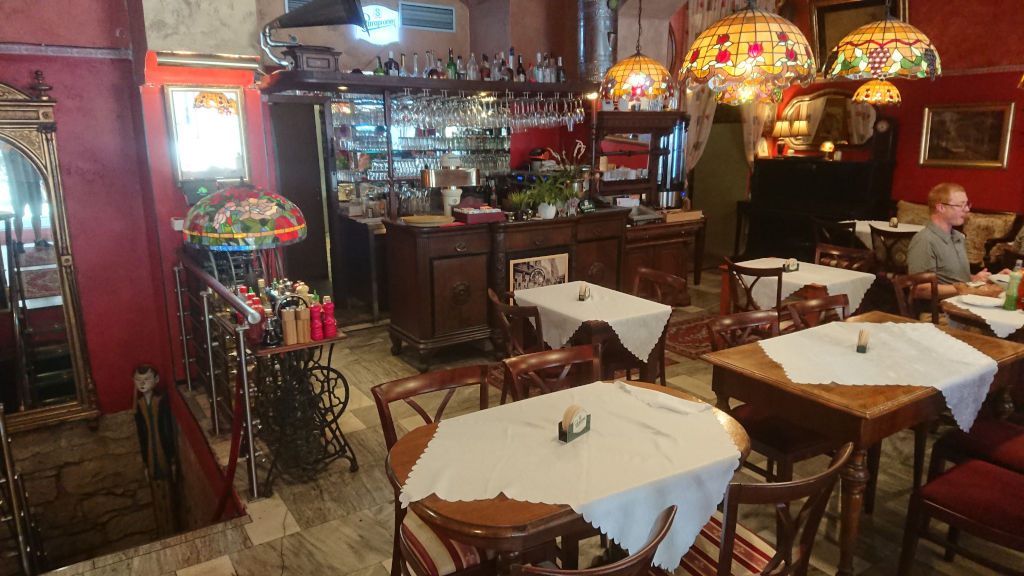 Light Lunchtime
There are plenty of Italian dishes available including pizza, pasta, fish dishes, and meat dishes. Given the hot weather we were only in the mood for a light bite here. I opted for Focaccia, which is the garlic bread with olive oil, along with a side serving of french fries that were actually steak-cut chips (even better).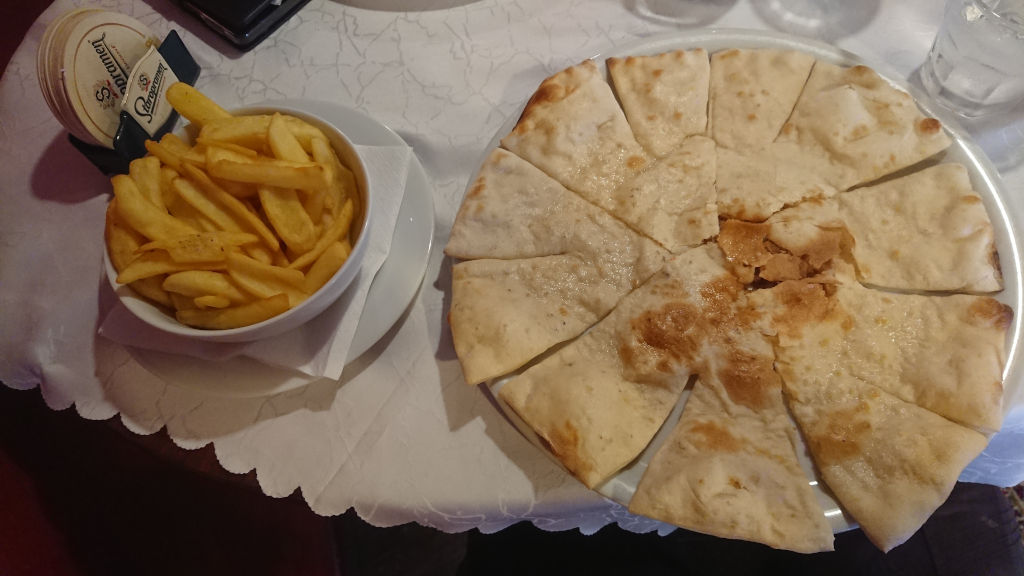 My dining partner decided upon the Bruschetta al Pomodoro, a homemade Italian bread with tomatoes, garlic and sweet basil, also with a french fries on the side.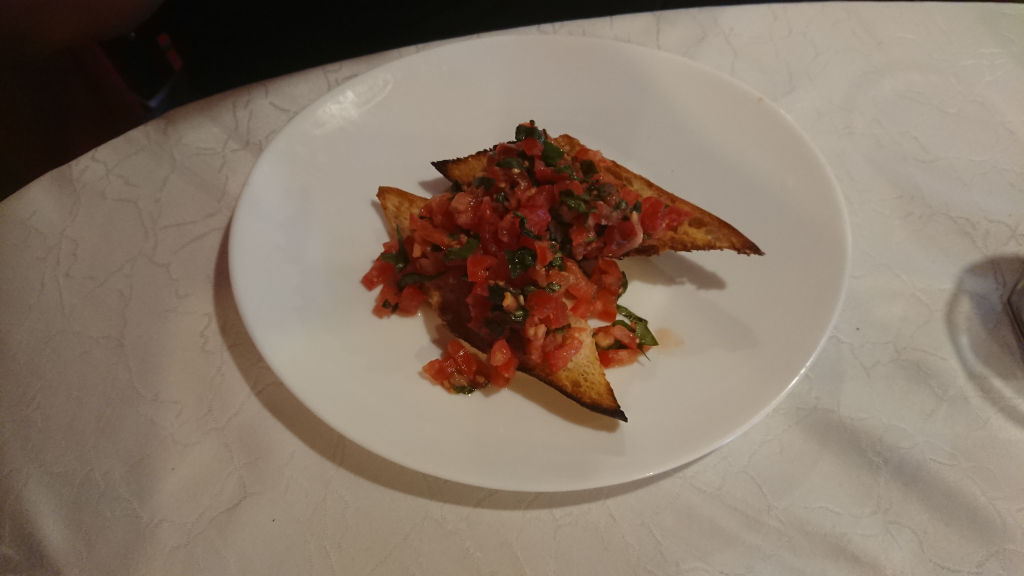 Good given the heat
As far as light bites go our respective dishes were good and were both filling and appropriate enough given the hot weather. Granted on a cooler day we may have been tempted to have had something more substantial, perhaps we will do so on a future visit here (when it's not as hot of course). As fans of Italian restaurants we are happy to add Green Tomato to the list of such eateries that we would be happy to visit again.
Address and Links
Address – Ristorante Pizzeria, Jindřišská 938 / 18, 110 00 Praha 1 – Nové město
Website – https://www.green-tomato.cz/?lang=en
Post Tags
Post Categories