Basilico, Beniarbeig
Posted on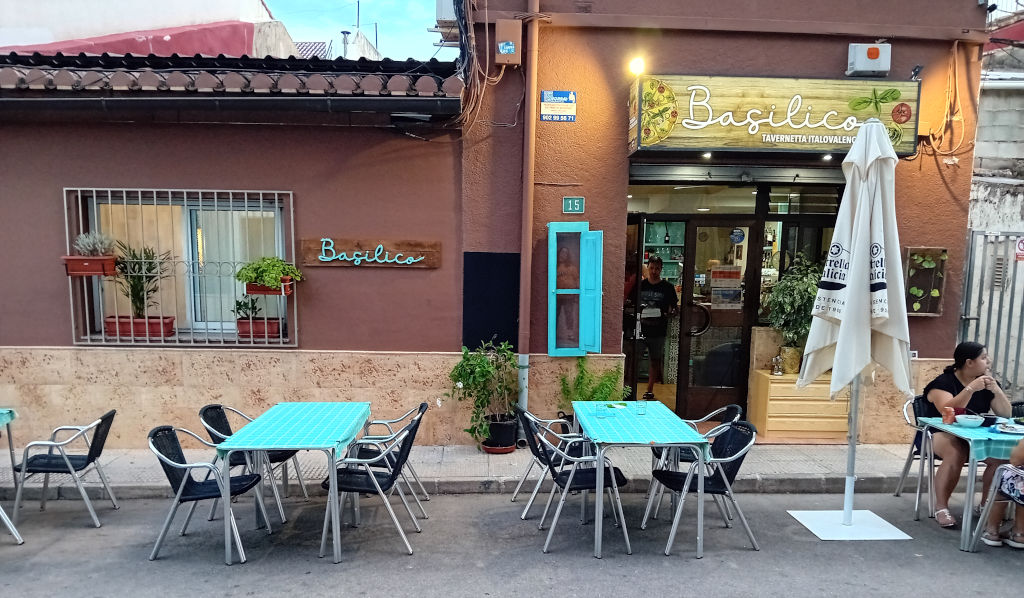 When it comes for looking for places to eat a village often has far less choice compared to a town or city, and with it being a Sunday when we were in the Spanish village of Beniarbeig there's then the task of finding somewhere that's actually open. Thankfully we were able to find such an eatery, in this case an Italian restaurant situated within 5-10 walk from the nearby Hotel Ad Hoc where we were staying over. Time to enjoy an evening diner at Basilico.
Outdoor pizza time in Spain
It being a very warm evening in Beniarbeig we were obviously going to do what everyone else would do – sit and eat outside. Not only was it warm but it was also rather quiet in Beniarbeig, which did make for a relaxing time here.
The menu at Basilico features a variety of Italian dishes including pizzas which we both opted for, and gosh they were both huge – yum yum yummy! I settled on a pepperoni pizza whilst my dining partner opted for a vegan tofu pizza. We can happily say that these were some of the best authentic pizzas that we have both had in a while.
It's fair to say that if we do stay in the Beniarbeig area again in the future (and the nearby Hotel Ad Hoc is a good enough reason for me) then we'll be more than happy to spend the evening enjoying a delicious pizza at Basilico.
Address and links
Address – Avinguda de la Pau, 15, 03778 Beniarbeig, Alicante, Spain
Facebook – https://www.facebook.com/people/Basilico/100085947081112/
Instagram – https://www.instagram.com/basilico_tavernetta
Post Tags
Post Categories