The Tap House – Initial Visit
Posted on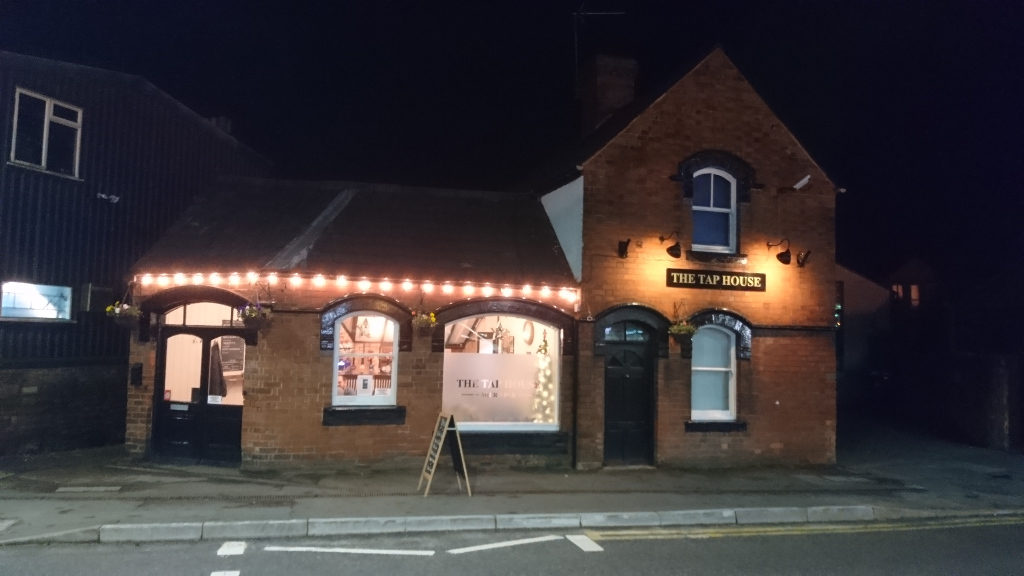 Not far from the Welsh border is the picturesque market town of Ross-On-Wye in Herefordshire. Thriving with several independent businesses in and around the town centre, Ross-On-Wye now has a new small establishment to add to the list in the form of the town's first micropub – The Tap House.
Now tune in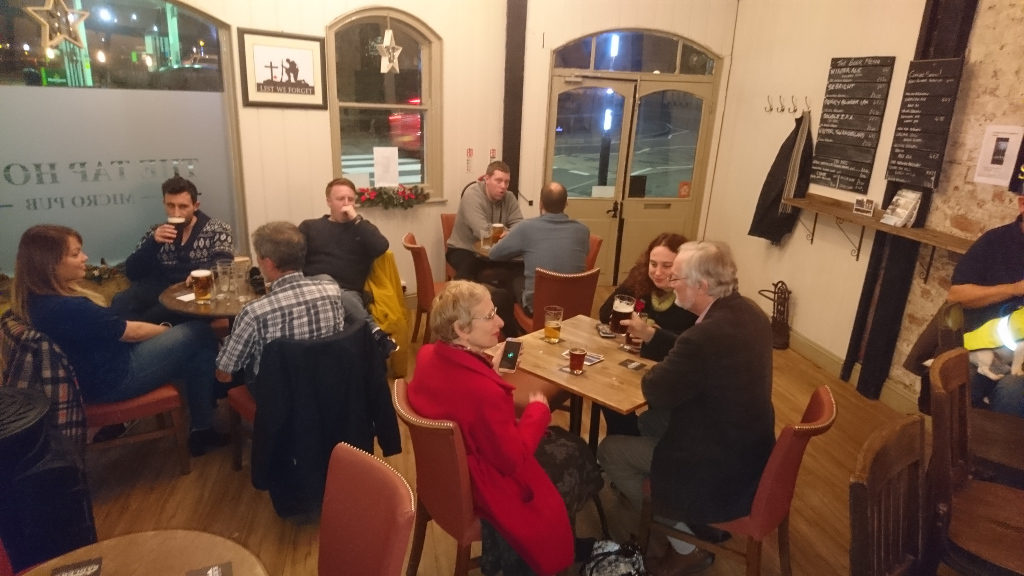 Formerly a television repair shop this building is now home to a small watering hole where the sight of a TV is now a thing of the past. As with most micropubs you won't find a TV here, neither will you find a jukebox, fruit machine, or any other electronic entertainment device. Instead people visiting this micropub entertain themselves through the long lost art of CONVERSATION! That's right – people actually talking to each other!
OK so I'm probably over-exaggerating things here, but it's true. Indeed most micropubs avoid having such electronic devices in them to cut down on various running costs, plus it's a good way of encouraging conversation among punters alike. It's a bit like the old days of the pub, and besides there are a couple a fireplaces here (for the cold months of course) so why not pop over, get comfy and have a chat with your pals.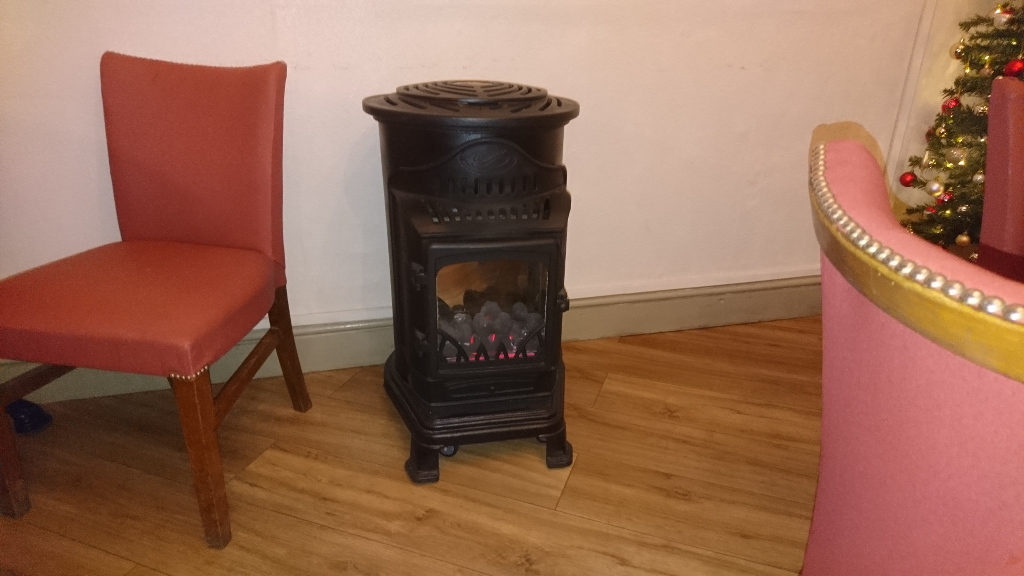 Now, let's talk over a pint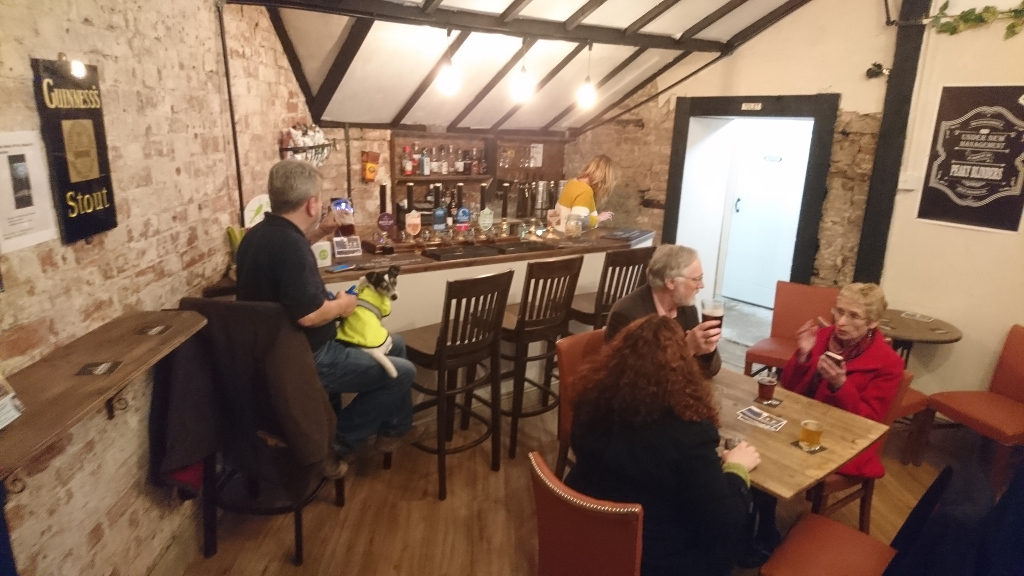 Of course when having a conversation in a micropub you want a good tipple to have with you, and The Tap House certainly provides here. Ale drinkers have up to six tipples to choose from here, whilst cider drinkers have a couple of real ciders available. There are also keg beers, pilsner lagers, mulled wine, wines, spirits and soft drinks available along with crisps and nuts.
Back at the Tap again?
If ever I needed an excuse to return to Ross-on-Wye again (apart from friends and family) then I have certainly found it in the form of The Tap House. The owners have done a superb job in turning this unit into a friendly little micropub, and the drinks range on offer is certainly top notch. Extra marks also for a subtle striped-back feel to the place with original brickwork on show.
This is one micropub that you really must visit!
Finding the venue
The Tap House is located in Ross-on-Wye town centre and is easily accessible via main bus routes serving the town.
Address – 1 Millpond Street, Ross-on-Wye, Herefordshire HR9 7BZ
Facebook – https://www.facebook.com/RossTapHouse/

Post Tags
Post Categories