First visit to The Taproom
Posted on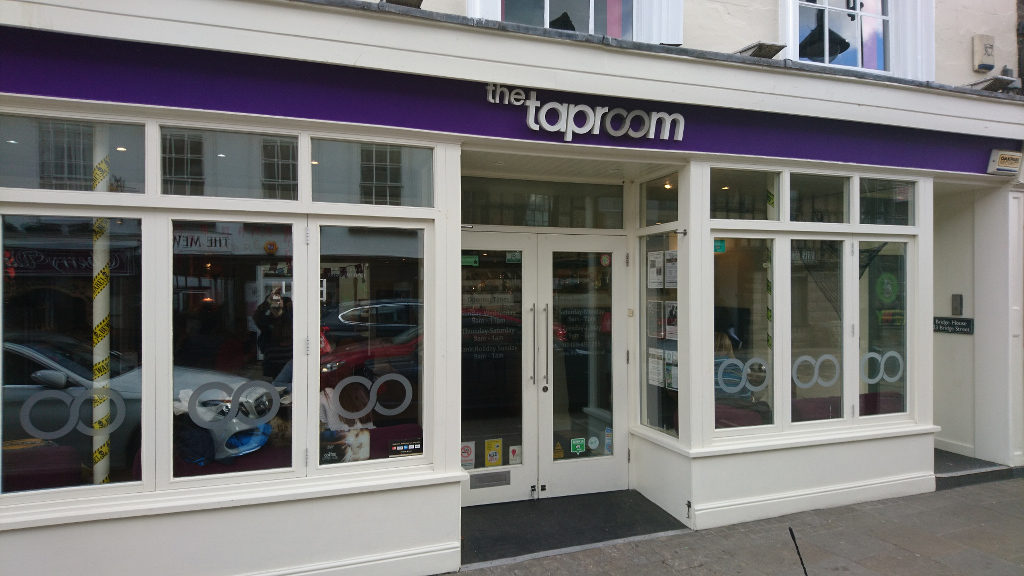 It was a Friday morning and we found ourselves with nothing to do that day (I was out of work at the time) and I was feeling bored. Then suddenly a suggestion that we should go out for the day was made, so we did. Keen to visit somewhere new we quickly thought about heading to the Cambridgeshire town of St Ives. This would turn out to be a good decision with some nice picturesque sights to see.
We'd spend an hour or two walking around the town, during which we'd explore options for where to eat. Always keen on trying out somewhere different from the usual eateries we stumbled across The Taproom, a complementary cafe bar located in the town centre and quite close to the River Great Ouse that flows through the town.
Looks like something else (from the outside)
They say that looks can be deceiving, and this could easily be the case as far as the exterior signage of The Taproom is concerned. For us the front of the venue does scream 'estate agent' with it's white logo on a purple strip – think of a well known estate agent and you'll soon see what I mean here.
However when we walked past the venue initially we also spotted a busy cafe bar, and upon viewing the menus (which include a rather decent vegan menu) we quickly decided to give The Taproom a visit.
So what about inside?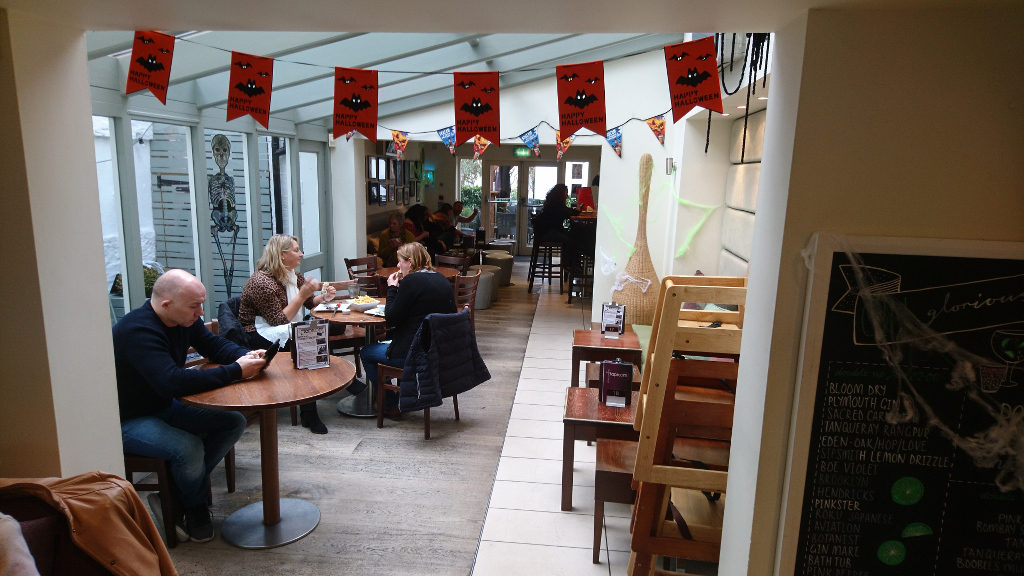 Upon setting foot inside The Taproom we immediately saw a bright, welcoming venue that was pretty busy, but still with seat available for additional punters. There were various seating areas inside the venue including group tables and side tables.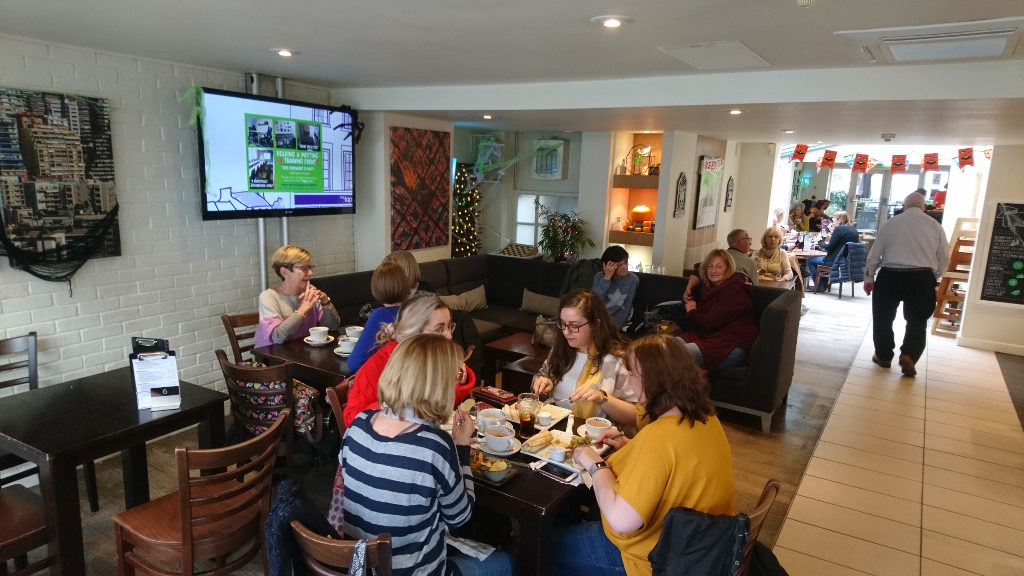 We would choose a side table for our visit, and our particular spot came with the added bonus of power sockets (both mains and USB), something that we certainly took advantage of.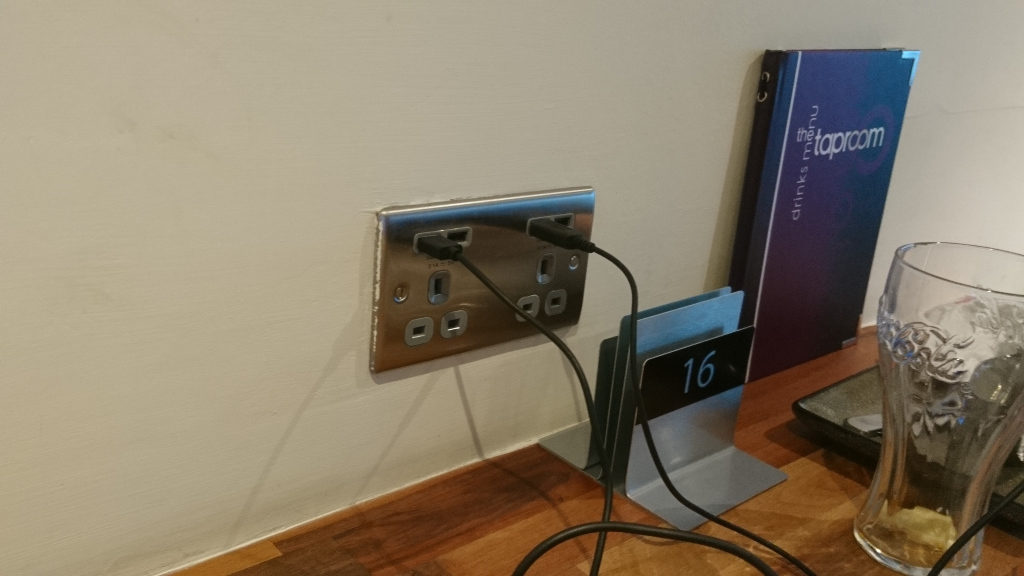 In addition to the indoor areas there is also an outside area at the back of the venue, which is no doubt busy come the warmer months.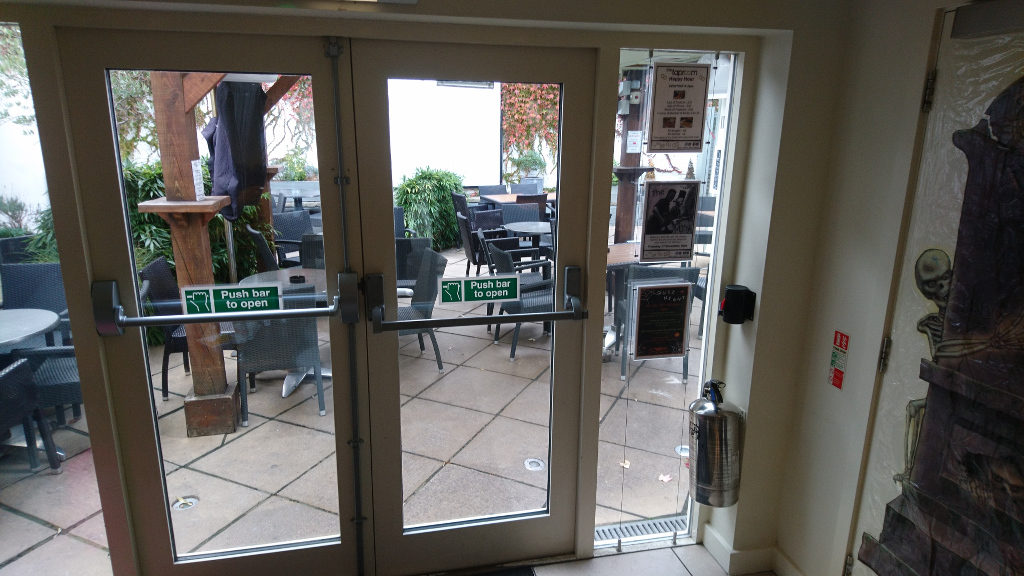 Now, what to have?
Choosing our dishes at The Taproom was not an easy task here as there is so much choice available. Breakfasts, light bites, grill dishes, veggie and vegan – there simply is plenty to choose from here.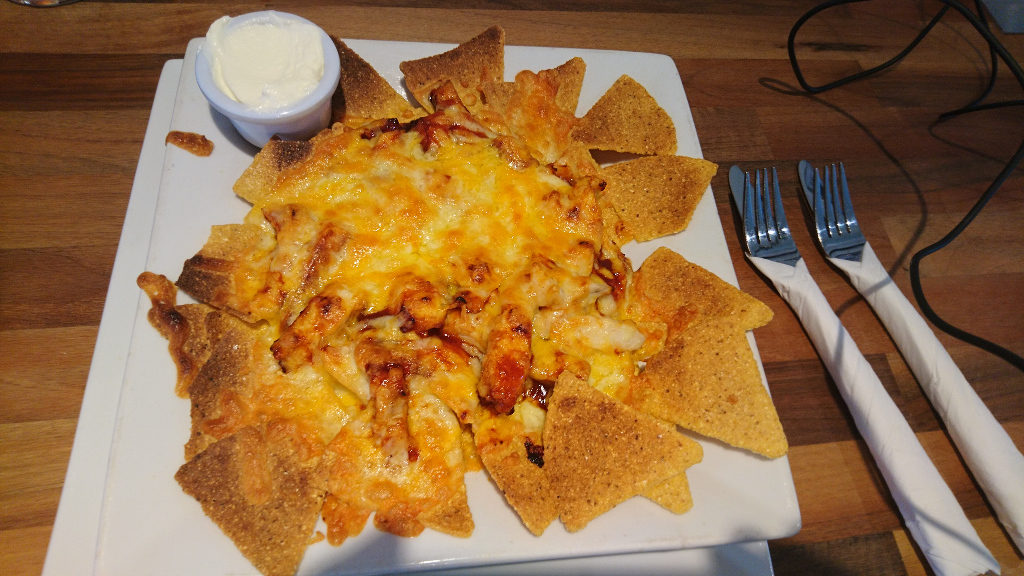 I opted for something slightly different from my usual choices (it still included chicken) by trying out the BBQ Chicken Nachos, served with Cheddar and Red Leicester cheese melted over crispy tortilla chips. There was plenty of chicken here along with a good serving of cheese and tortilla chips here. I really enjoyed this dish and will certainly want this again soon.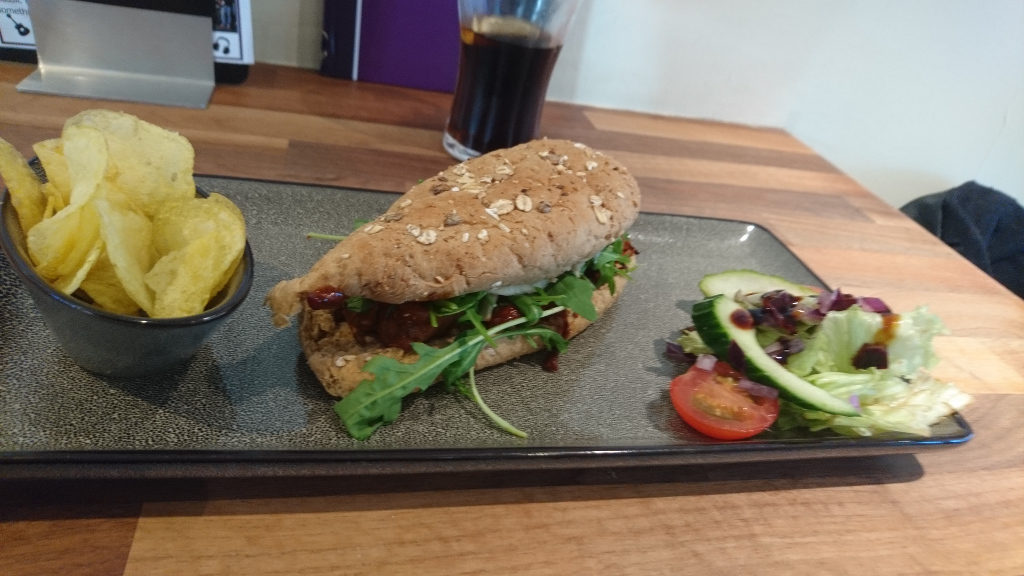 My vegan partner opted for the Pulled BBQ Jackfruit Bun – baked in a smokey BBQ sauce and served in a toasted bun with 'Avo-slaw'. This dish was well received by my partner, but with plenty of other vegan options available who knows what will be chosen on a future visit. It turns out that the head chef at The Taproom is vegan, which may well explain the high number of vegan dishes available.
Dessert? Why not!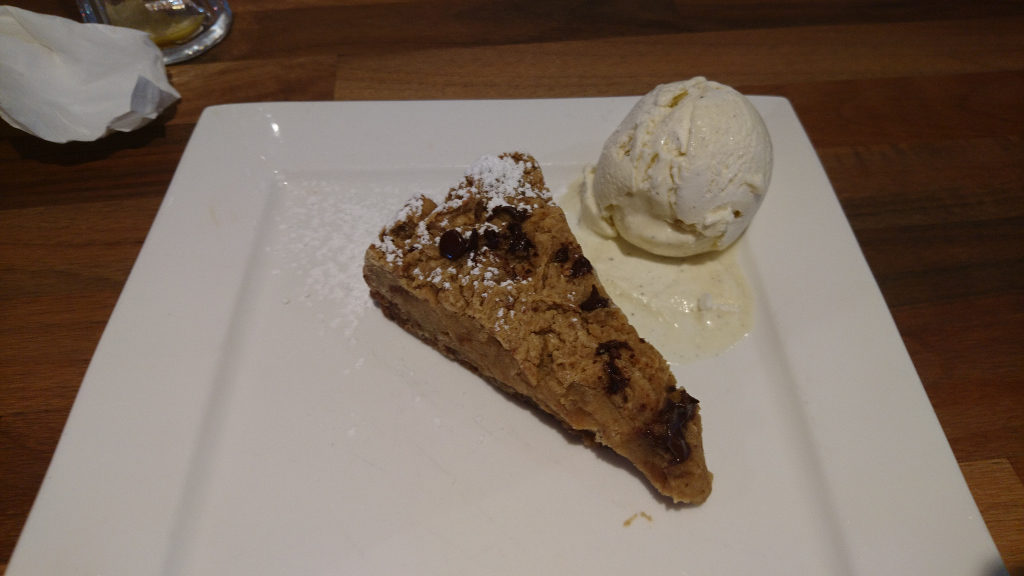 We thought it would be wrong to pass on dessert here, so we didn't and both decided on a Choc Chip Blondie, one of two vegan desserts available at The Taproom. Served with dairy-free vanilla ice cream, this tasty dessert was a fantastic end to what was overall a great time spent at The Taproom.
Back to The Taproom soon?
I often make the point about visiting small independent outlets, and The Taproom is just another example of such an establishment that I will be more than happy to visit again. The Taproom is clearly a popular venue in St Ives and it is not hard to see why – great food, great staff, great atmosphere. I certainly recommend a visit to The Taproom whether you are vegan or not.
Finding the venue
Address – 23 Bridge Street, St Ives, Cambs PE27 5EH
Website – https://www.thetaproom.co.uk
Facebook – https://www.facebook.com/thetaproomstives/
Twitter – https://twitter.com/thetaproom
Instagram – https://www.instagram.com/taproomstives/
Post Tags
Post Categories