When Polly Met Fergie, Peterborough
Posted on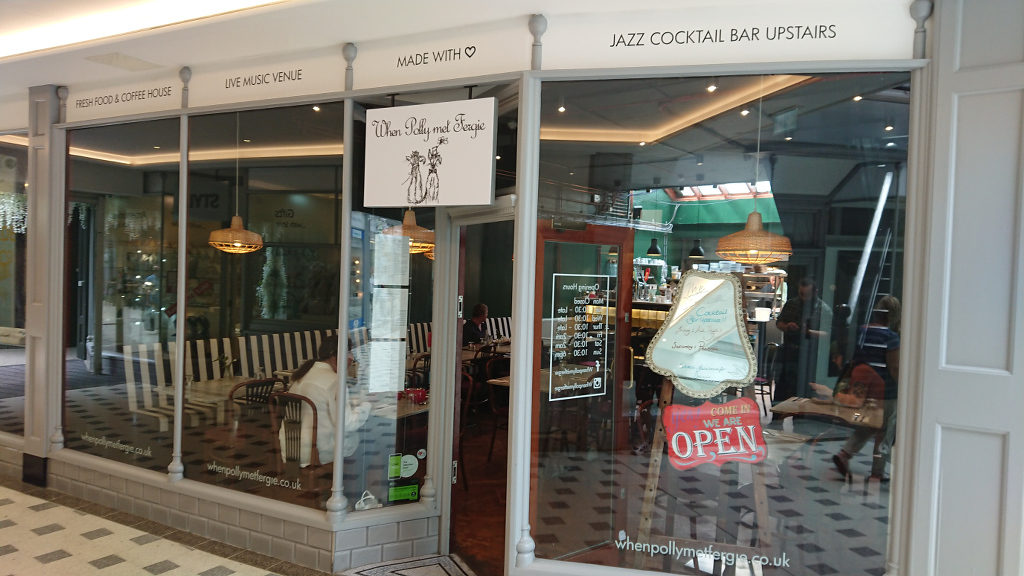 Let's face it, Veganism is on the rise and has been for a few years now. More and more people are switching to plant-based diets for a variety of reasons including health, animal welfare, environmental reasons, etc. Plus more often than not many vegans just have to shout out those magic words to their friends and social media followers – "I'M VEGAN".
Inevitably in line with the growing popularity in vegan trends more cafes and restaurants are increasing their vegan offerings, and as with the people that they are targeting these establishments have to boast about their new VEGAN offerings.
But I'm NOT vegan
Now I'm not afraid to say that I'm NOT vegan (there, I've said it), but I'm all the more happy to give plant-based foods a go every now and then. So whilst on a day visit in Peterborough I stumbled across When Polly Met Fergie – an independent restaurant that turns out to be vegan but doesn't make huge boasts about being so.
Several walk-by's later
I would actually walk past this restaurant a few times, checking out the menu in the process, and decide to give this vegan eatery a go.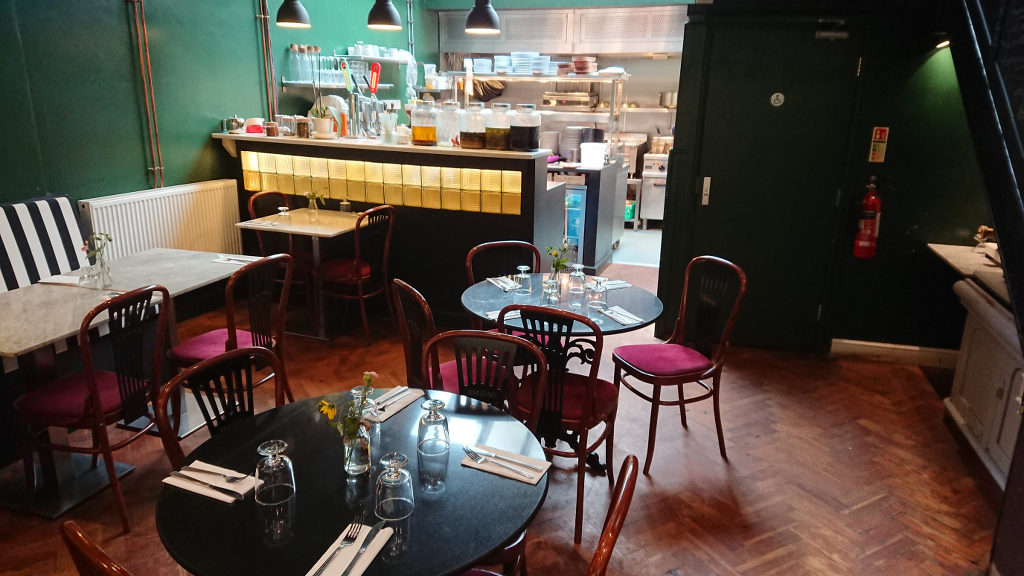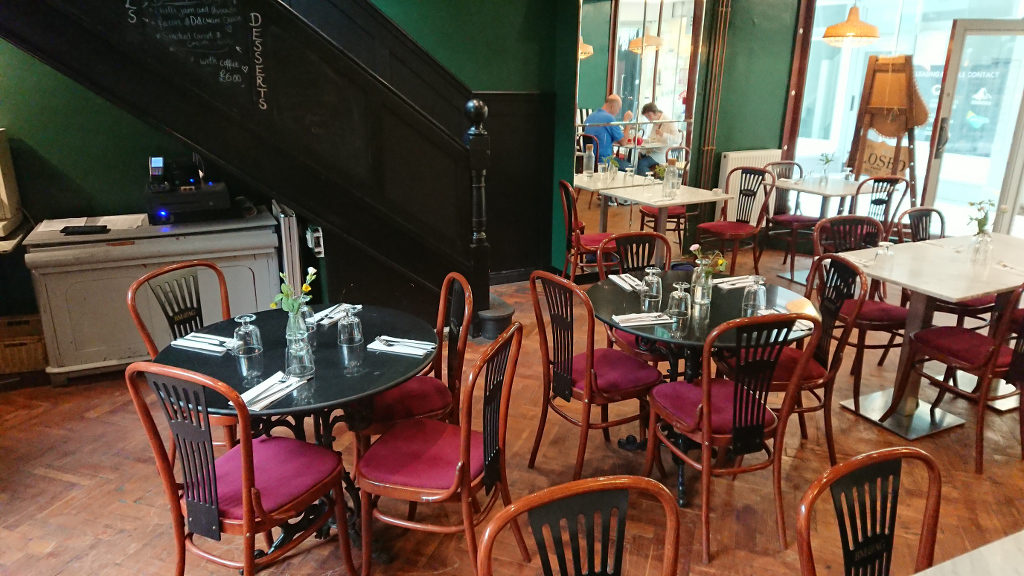 A different vegan experience
The main factor in me opting to eat here was the range of unusual dishes (well for a vegan restaurant in my experience). Among these dishes were vegan Buffalo wings and southern fried Setian. These are basically meat-free alternatives to some of my favourite chicken dishes, and I decide to give these a try.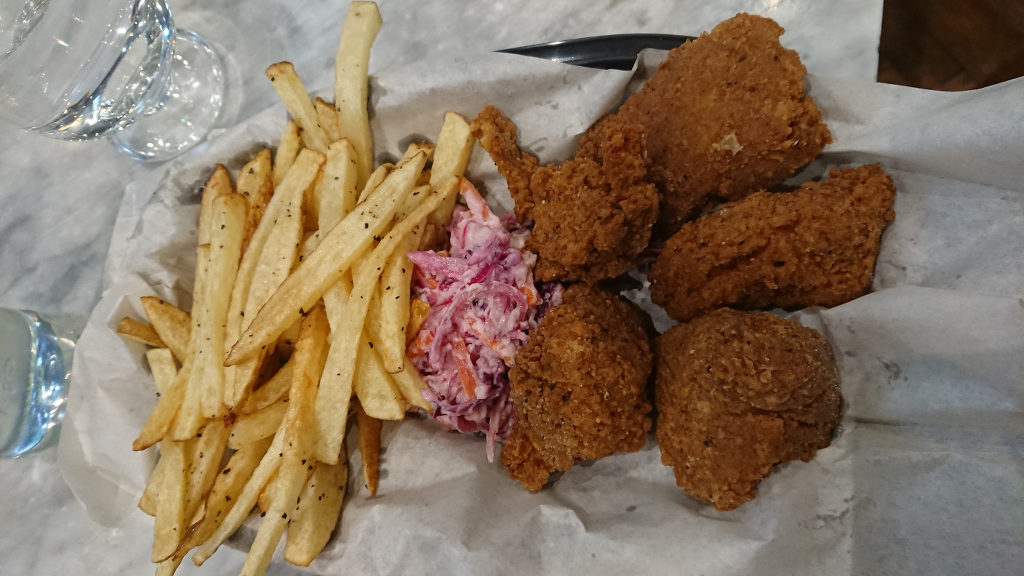 The Setian was the main dish, along with a side order of oven-cooked fries. On first look the Setain bites look just like their meaty equivalent, but obviously they won't taste meaty at all. The coating of these bites was rather nice, and in actual fact the bites as a whole were quite tasty and for me they do make for a decent meat-free alternative to southern-fried chicken.
The fries were not bad although I personally would have preferred them to have been cooked for longer as I do like my fries a bit crispy.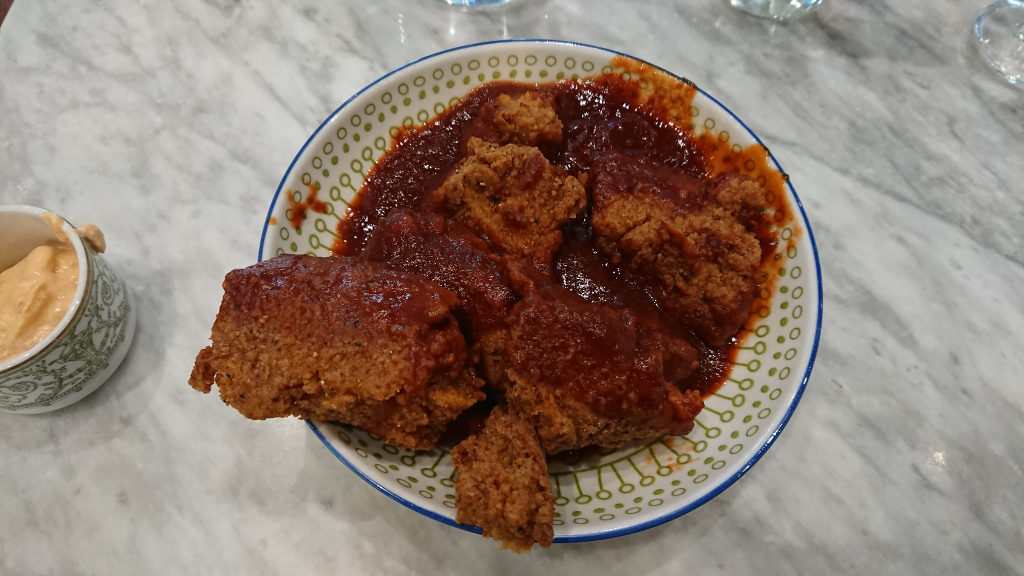 When ordering my food I thought I'd be really hungry, hence why I also ordered the vegan Buffalo Wings. These were essentially similar to the Setain but in a hot n spicy sauce, and I do mean HOT and SPICY!
In the end I ordered too much for myself and couldn't manage it all (that'll teach me to order so much), but thankfully the restaurant were able to provide doggy bags for me to take the leftovers back home so nothing went to waste. Needless to say I didn't opt for any of the desserts on offer – maybe another time?
Will Adam meet When Polly Met Fergie again?
This was the first time that I had willingly chosen to eat at a vegan restaurant (without a dining partner) but When Polly Met Fergie had something different on offer for me. Overall I was impressed with the everything here. The food was good (even though I couldn't manage it all), the service was excellent, and the staff were incredibly helpful and friendly throughout.
If you are vegan and are visiting Peterborough soon then I do recommend a visit to When Polly Met Fergie. I definitely intend to visit this fine vegan eatery again in the future, although next time hopefully I'll have a vegan dining partner with me.
Location and Links
When Polly Met Fergie is located at Westgate Arcade in Peterborough city centre, and is easily accessible via numerous bus and railway services that serve Peterborough.
Address – Unit 16 Westgate, Queensgate, Peterborough PE1 1PY
Website – http://whenpollymetfergie.co.uk/
Facebook – https://www.facebook.com/WhenPollyMetFergie/
Instagram – https://www.instagram.com/Whenpollymetfergie/
Post Tags
Post Categories