Country Life, Prague
Posted on
During what was a short two-night stay in the Prague we were on the lookout for places to eat, and ideally somewhere that was vegan-friendly. Now a lot eateries that we came across in the Czech capital served mostly meat dishes, which is no surprise as most Czech dishes would appear to be meat-heavy. However we did stumble a very small number of vegan restaurants (hopefully we'll find more on a future visit to Prague) including one by the name of Country Life.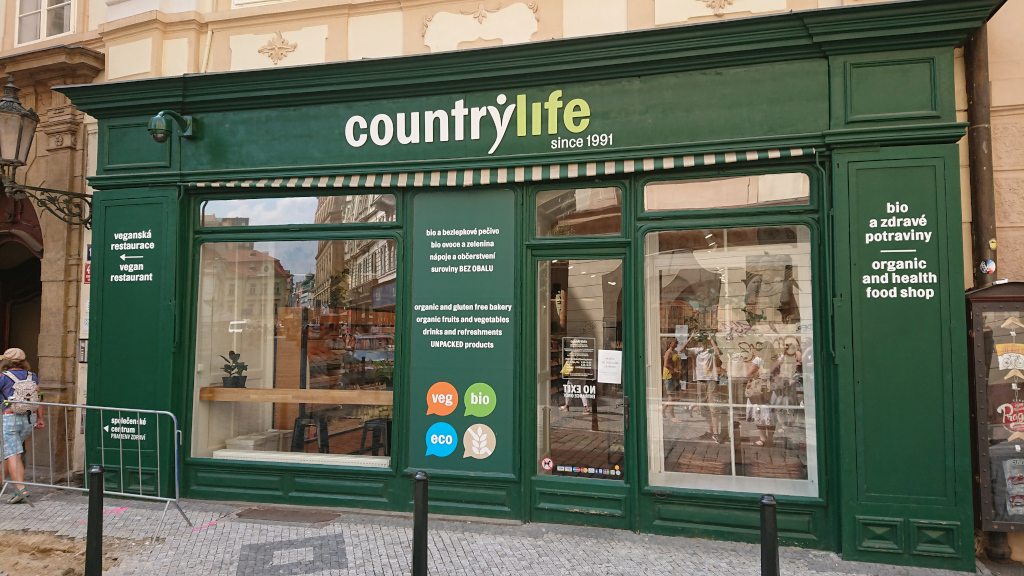 We went to a restaurant, honest
Yes, before we go on any further I do need to clarify that despite what the top photo in this article may suggest we did go to a restaurant here and not a health food shop. It's just that this particular restaurant is part of the same establishment, and it's right next to the shop in question. Are we clear? Good – let's continue.
Country Life is actually a small chain specialising in organic and health foods with (at time of writing) 10 shops in and around Prague, of which three shops also have a restaurant attached to them. We visited their restaurant on Melantrichova Street, which has been in operation since 1998.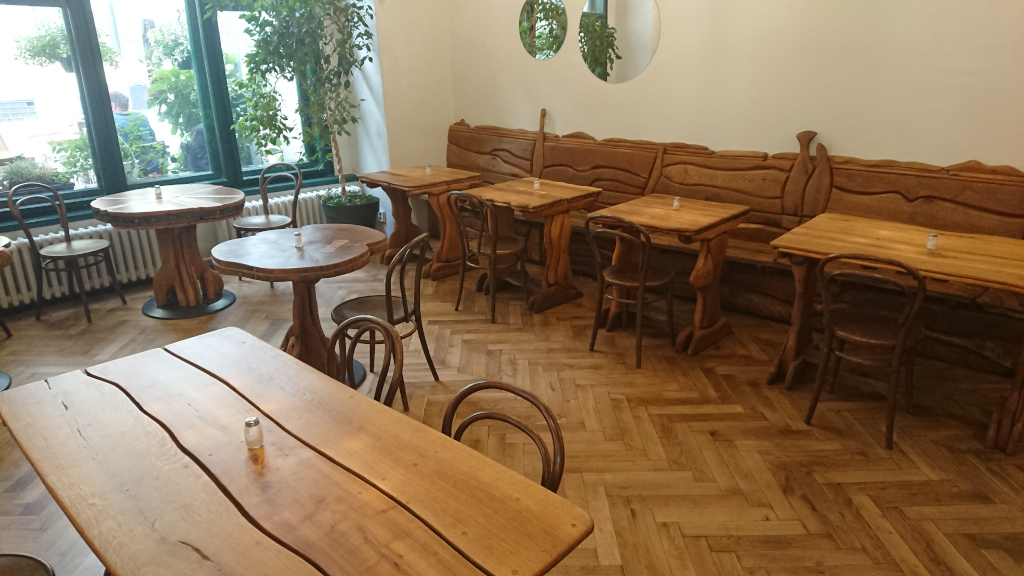 Upon checking out the restaurant we noticed that all the tables, chairs and benches were made out of wood – no plastic here. The benches in particular are rather striking in their rustic appearance. The use of such material is very fitting for a vegan restaurant, and at the same time provides some very fetching interior character to the venue. Plenty of green points here, and we've yet to check out the food – so moving on.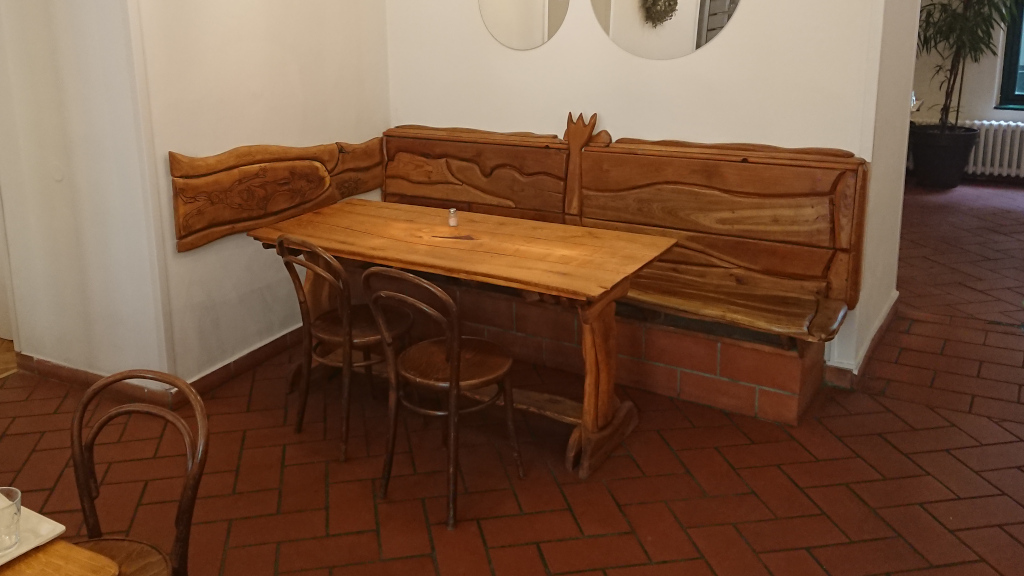 Country Buffet
Country Life's restaurant operates a buffet system where instead of paying per item of food you are charged by weight. This is different from buffet restaurants with a pay-per-item system such as So Green in Nice, which we visited back in 2019.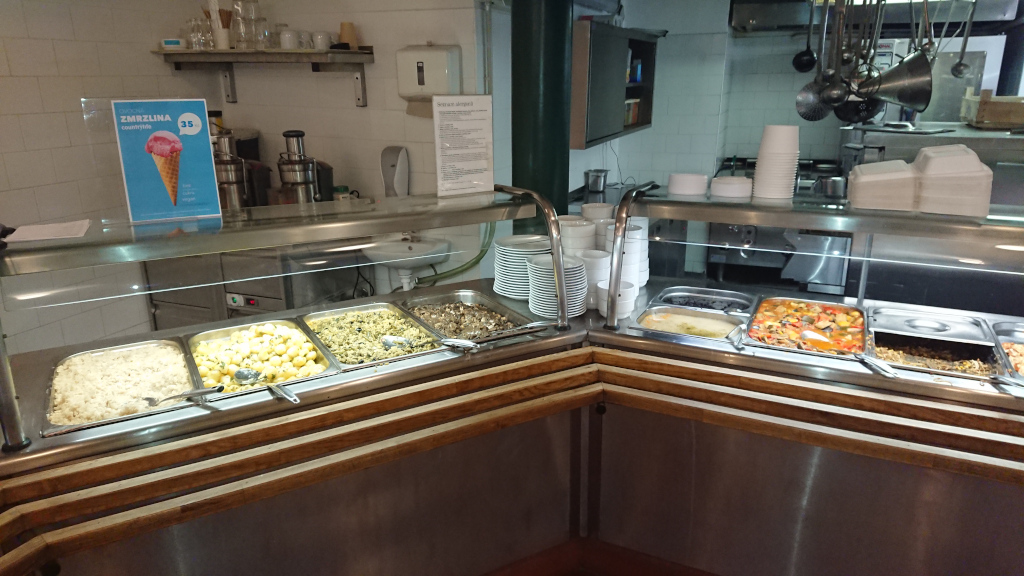 The range of food on offer at Country Life may not be as substantial compared to So Green, but there is still plenty of choice available both hot and cold. I opted for some rocket leaves, carrot, a bread roll, and a vegan pizza slice. My dining partner went for a mix of salad, potatoes, and bread.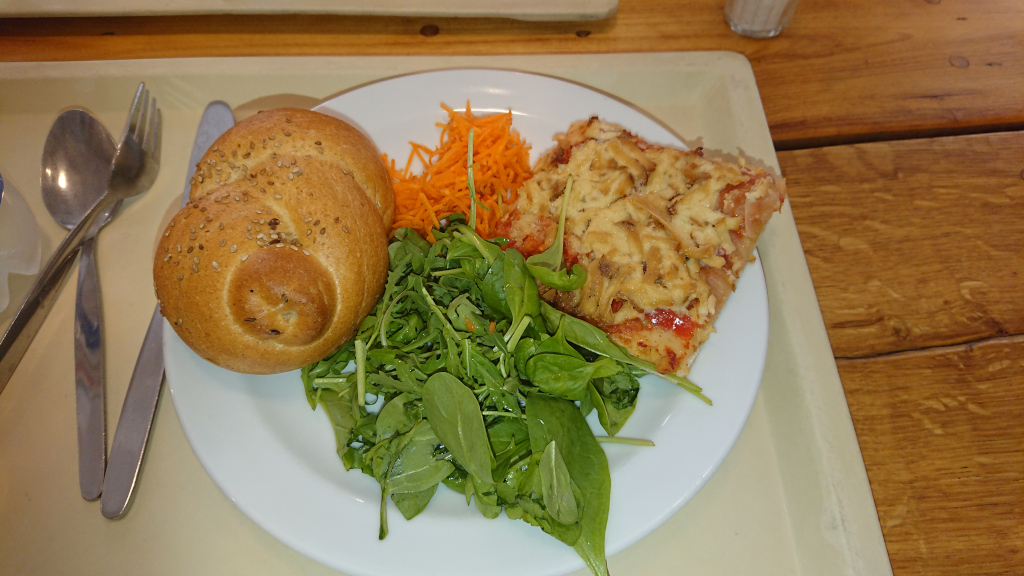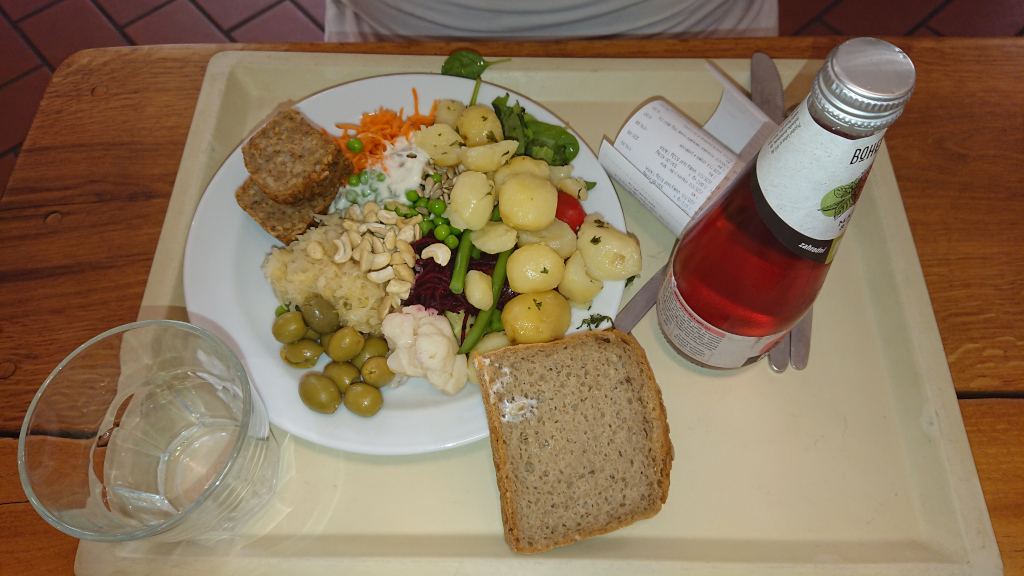 Cold Afters
It was a glorious sunny day in the Czech capital and so it would make sense to have a cold treat for afters. We both decided to try out a raspberry sorbet (something else different for me). This was a nice, cold treat to finish off what was a good lunch overall.
Country Life Is Good
As a vegan eatery County Life does exactly what it sets out to be. There is a good range of plant-based food available with something for everyone. The dishes that we had were light yet plentiful, and the sorbet that we had for afters was rather pleasant (and needed for a hot day).
Needless to say we'll happily pay another visit to Country Life in Prague, and we would recommend this eatery to any vegan visiting to Czech capital.
Location and Links
Address – Melantrichova 15, 110 00 Praha 1
Website – https://www.countrylife.bio/restaurant-country-life-melantrichova-prague1
Facebook – https://www.facebook.com/countrylife.cz/
Instagram – https://www.instagram.com/countrylifebio/
Post Tags
Post Categories