Ikura, Prague
Posted on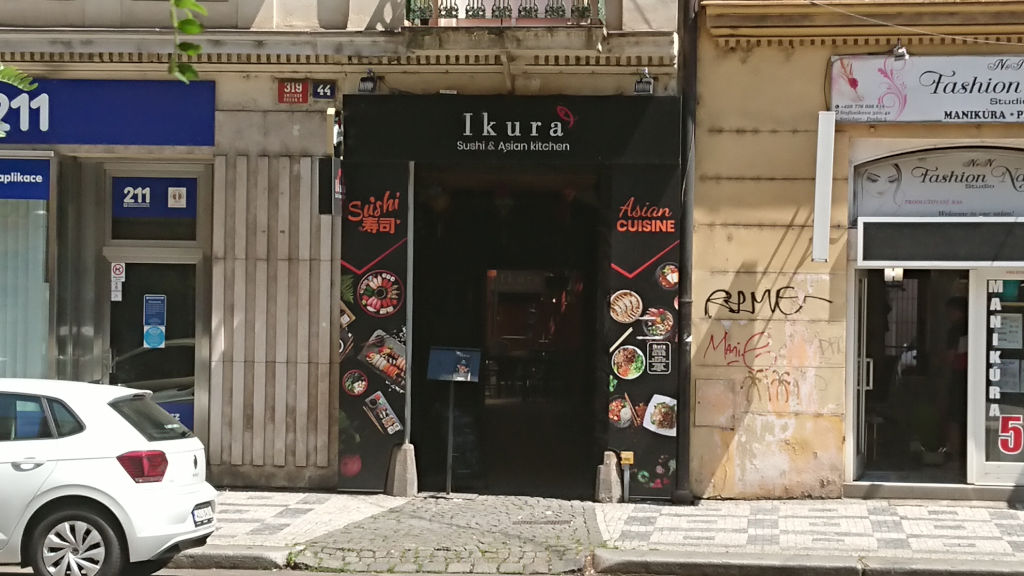 Having arrived too early for check-in at the Red & Blue Design Hotel we found ourselves with 2-3 hours to kill before we could head back to the hotel. During this time we checked out the nearby area and looked for somewhere to enjoy a spot of lunch. Eventually we settled upon an Sushi & Asian restaurant in the area, Ikura.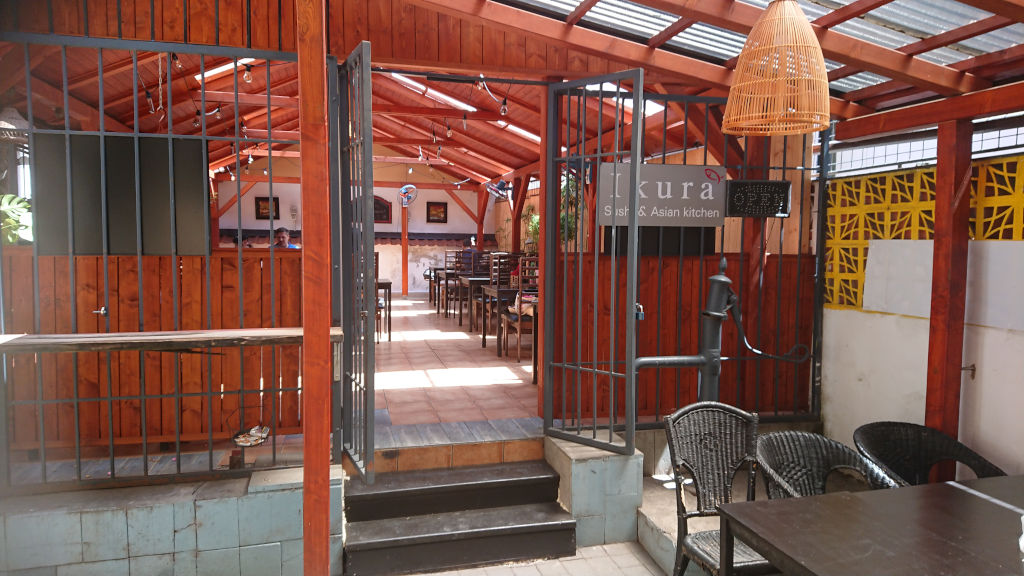 'Tunnel' vision
The entrance for the restaurant is slightly unusual in that you don't walk through a door and straight into the venue. Instead you venture through an indoor tunnel-like alleyway, complete with Chinese lampshade lights, to get to the restaurant. When we visited it was a bright sunny lunchtime and so the lampshade lights were off at this point. We would see these lights switched on later on in the evening and they do make for a pretty sight.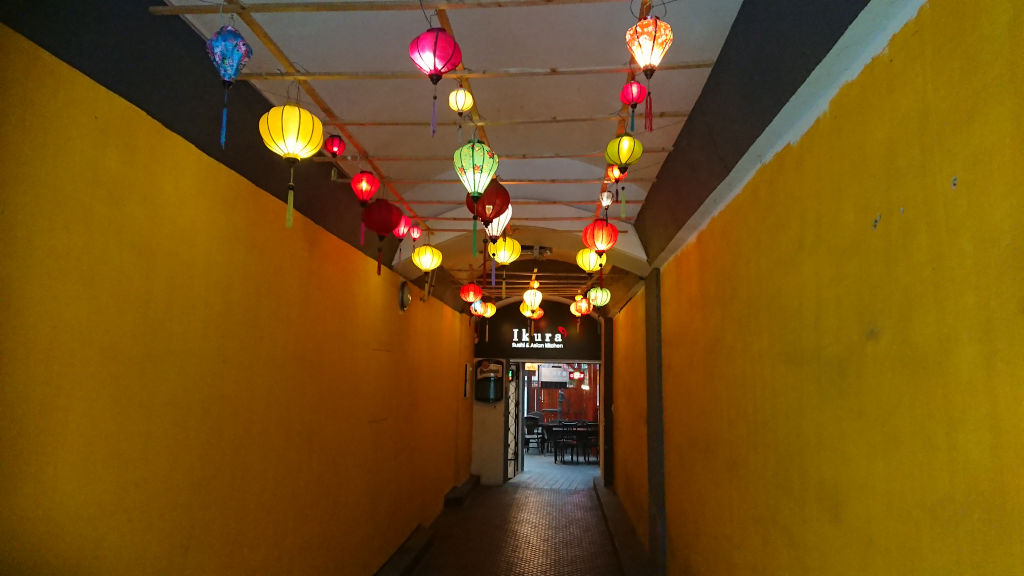 Anyway having traveled through the 'tunnel' we're now inside the main restaurant which upon setting foot in feels like you are in a back garden building. Think a mix of summer house, greenhouse and shed to get the idea of what I'm on about here. At the opposite end of the kitchen there is a small side garden with a few plants. There is also the odd hanging basket plus a few fans which were needed as it was a hot day.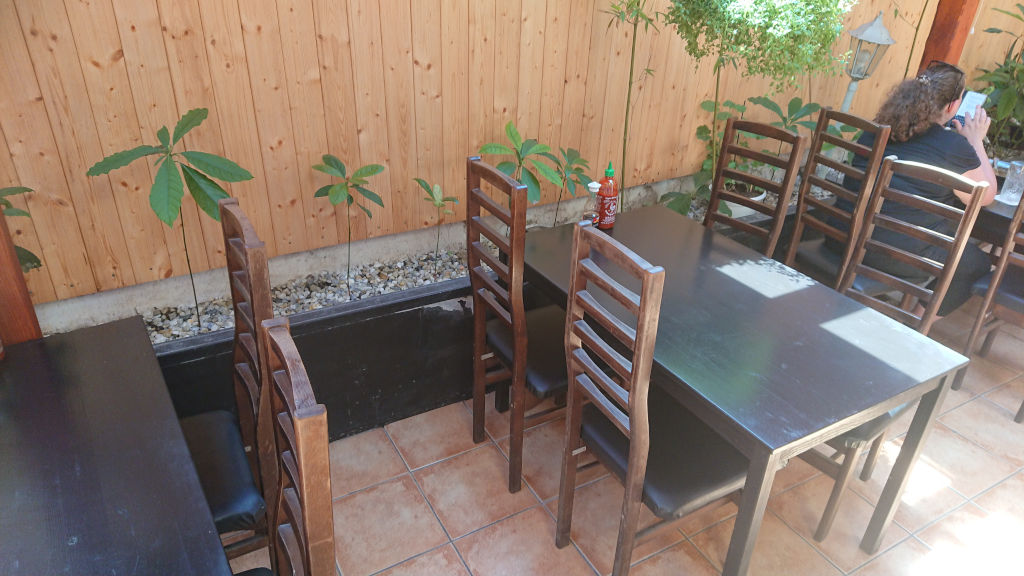 Hot day, hot food
Despite it being rather warm inside we still opted for a hot meal here. We both chose a Kung Pao dish – stir fried meat (or non-meat) with rice, sauce and fresh vegetables all cooked Chinese-style. I chose chicken as my meat whilst my dining partner opted for tofu. Both dishes were well cooked with plenty of flavour and were very filling. We would happily have this dish again should we make a future visit to Ikura, ideally when the weather is a lot cooler.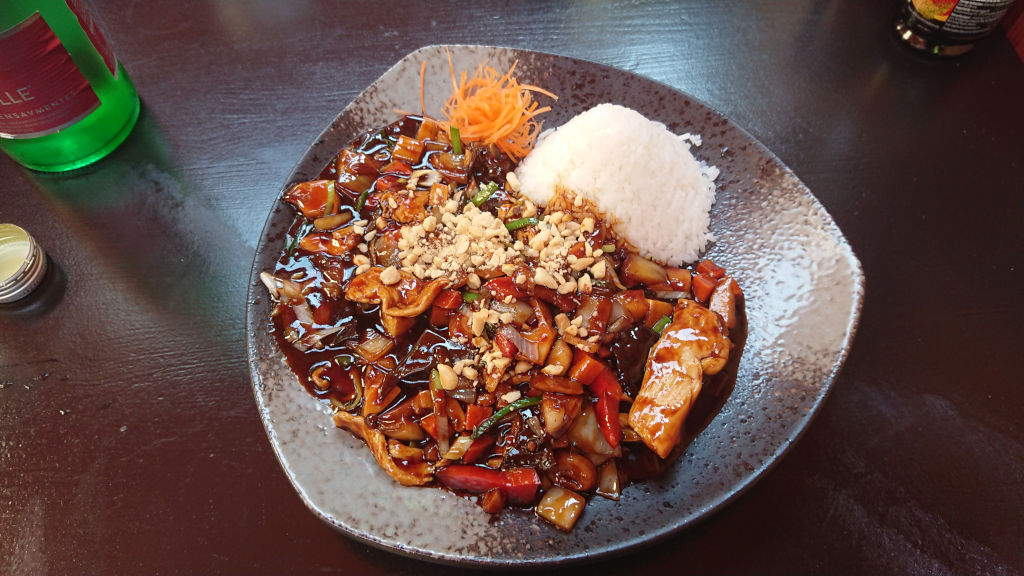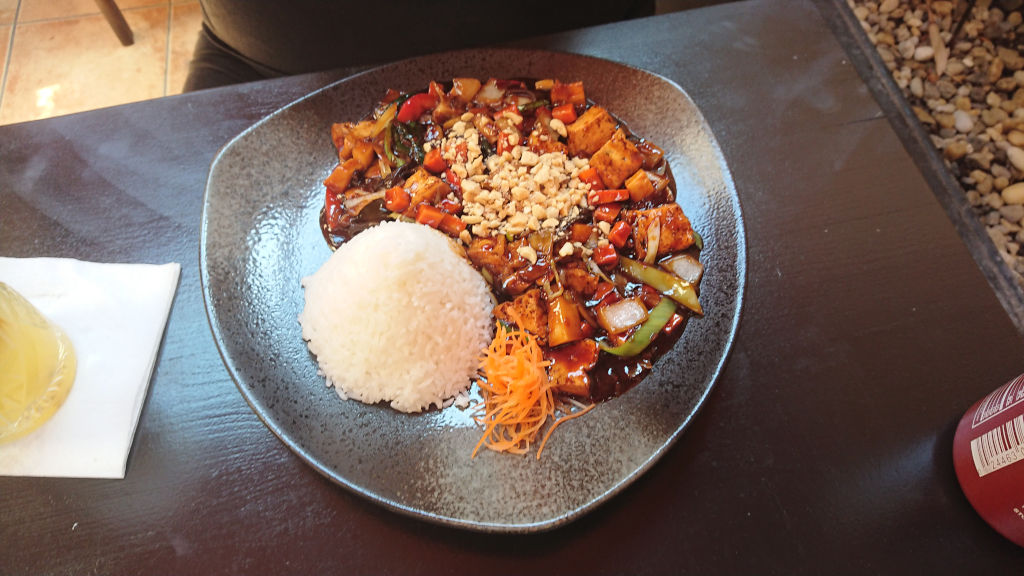 Good in spite of the weather
The hot weather could easily have spoilt our visit to Ikura but yet it didn't. We had a very good meal here, coupled with excellent service from the brilliant restaurant staff. In fact the only regret was that we wish we visited later on in the evening instead as no doubt the atmosphere here is better with all the restaurant lighting used to full effect (such as the tunnel lights). Perhaps we'll take this into account when we are next in Prague. Those side issues aside Ikura is a fantastic Asian restaurant in Prague and one that I can happily recommend you visit.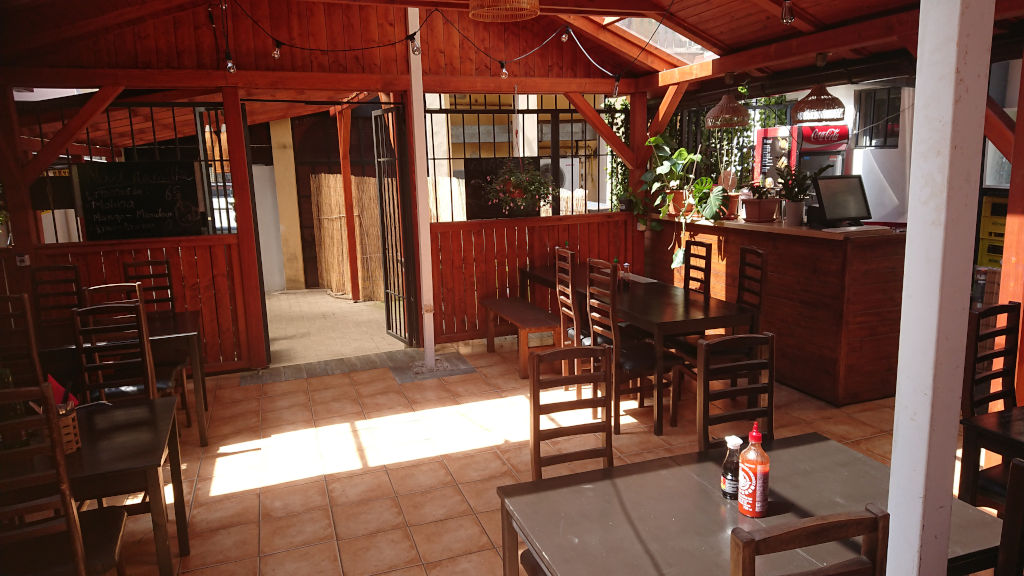 Getting to Ikura
Address – Štefánikova 319/44, 150 00 Praha 5-Smíchov, Czechia
Website – http://ikura.cz/
Facebook – https://www.facebook.com/IkuraRestaurant/
Instagram – https://www.instagram.com/ikurarestaurant/
Post Tags
Post Categories