Pastva, Prague
Posted on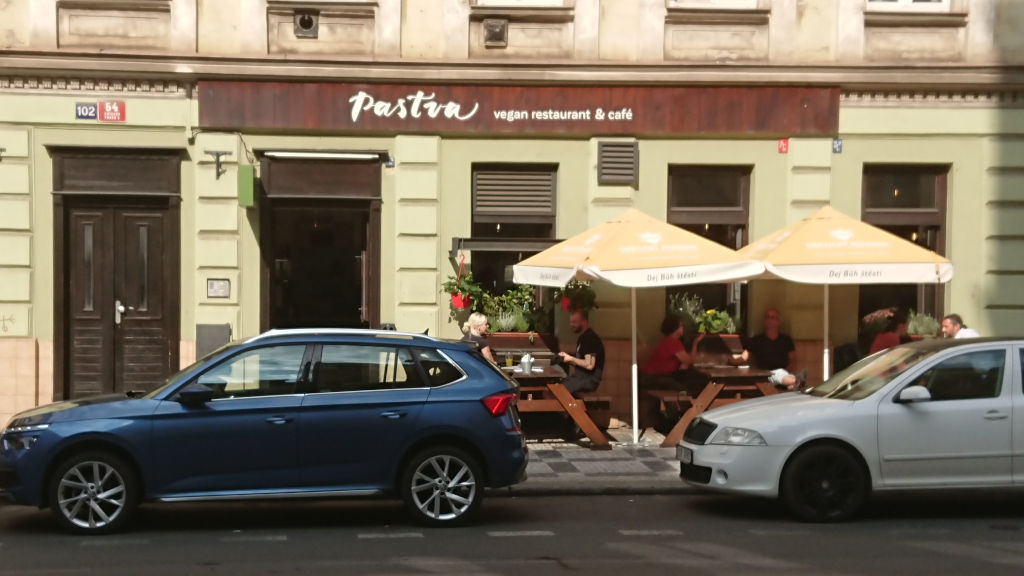 It was the final day of our latest visit to Prague, and like our previous visit to the Czech capital we tried out a vegan restaurant. Having previously sampled the plant-based delights at the County Life buffet restaurant, this time we visited a vegan restaurant and cafe bar called Pastva.
Early arrival
For the second time on this visit to Prague we made an early arrival, in this case before the kitchen opened. Not put off we were happy to stay and sample a cold drink, which was needed given the hot weather.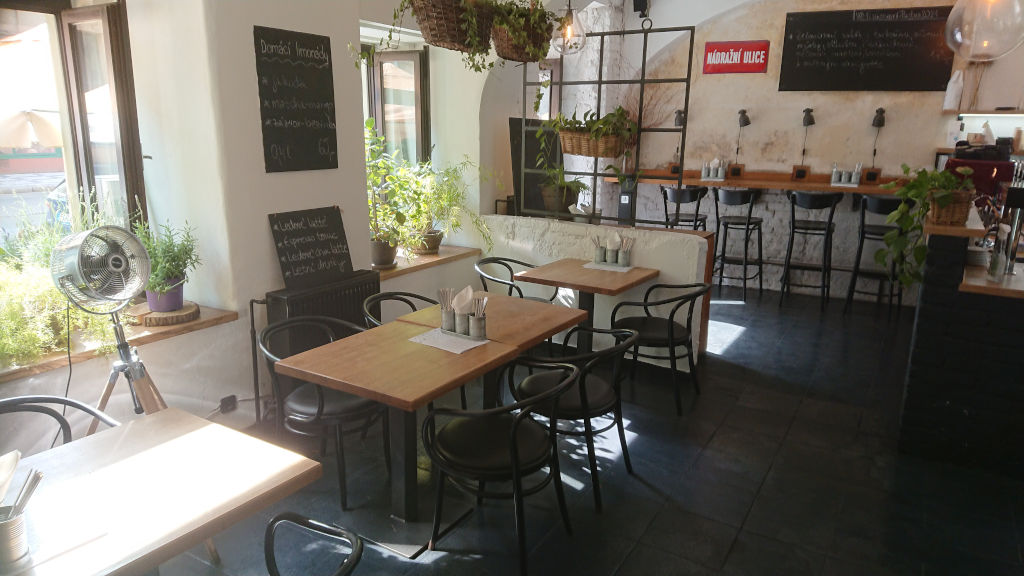 Open for choice
With the kitchen eventually open we were ready to order our dishes. After studying the menu we both settled on the Pad Thai, a rice noodle dish that comes with tofu "scrambled eggs", peanuts, carrot, cilantro, fried onion, and chilli. This was another enjoy vegan dish full of flavour and nutrients. Needless to say I'll be up for having this dish again.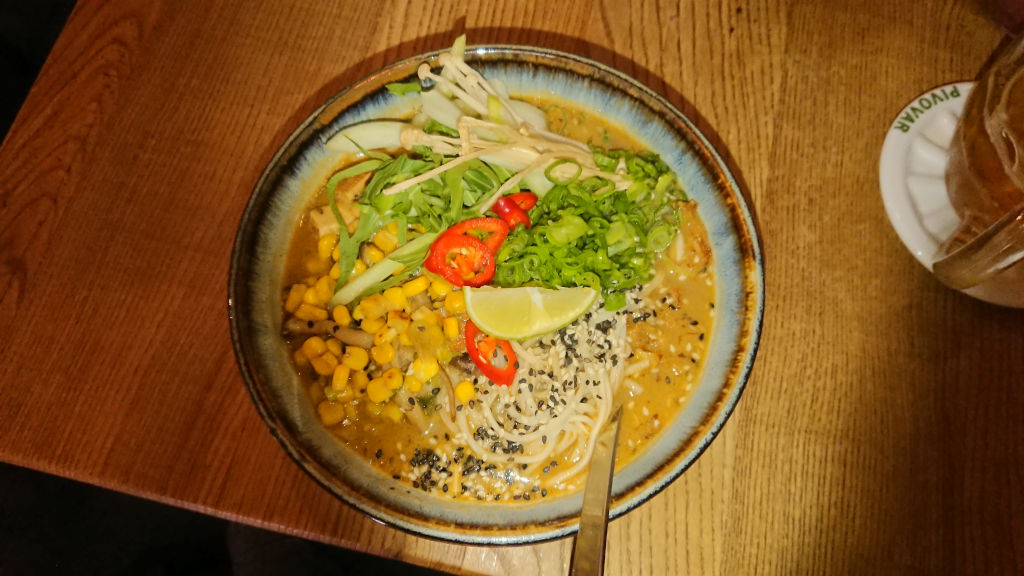 Sweet treats too
Given that we would be heading home to the UK straight after, and our taxi to the airport was still an hour away, we decided to sample Pastva's sweet treat offerings. There was a good selection of cakes available including a chocolate cake which I tried out.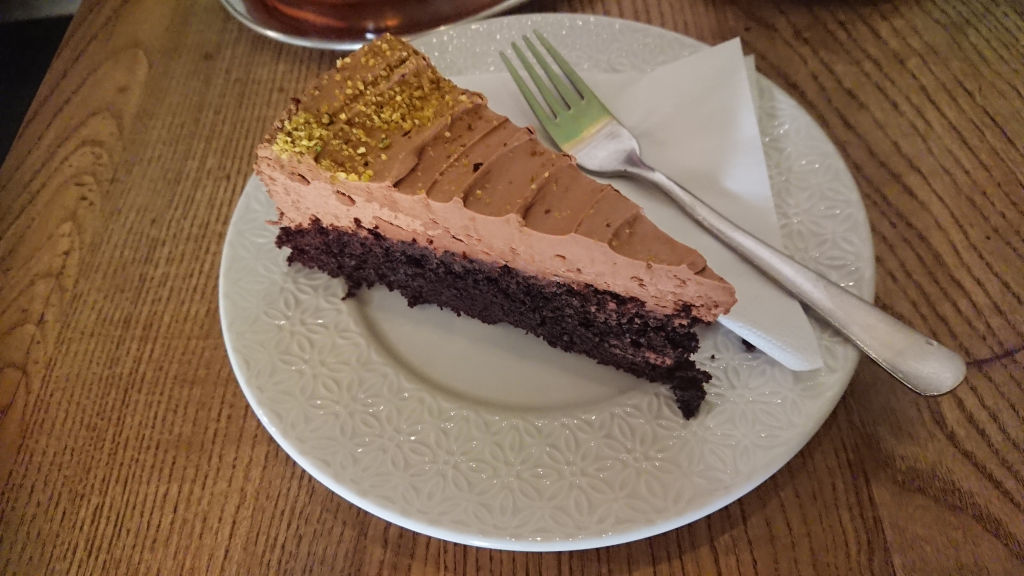 Final Verdict
There's a lot to like about Pastva; the food was good, the service was good. Overall we enjoyed our time here and would happily come here again. This is another good vegan cafe/restaurant in Prague that we can recommend to anyone looking for plant-based dining in the Czech capital.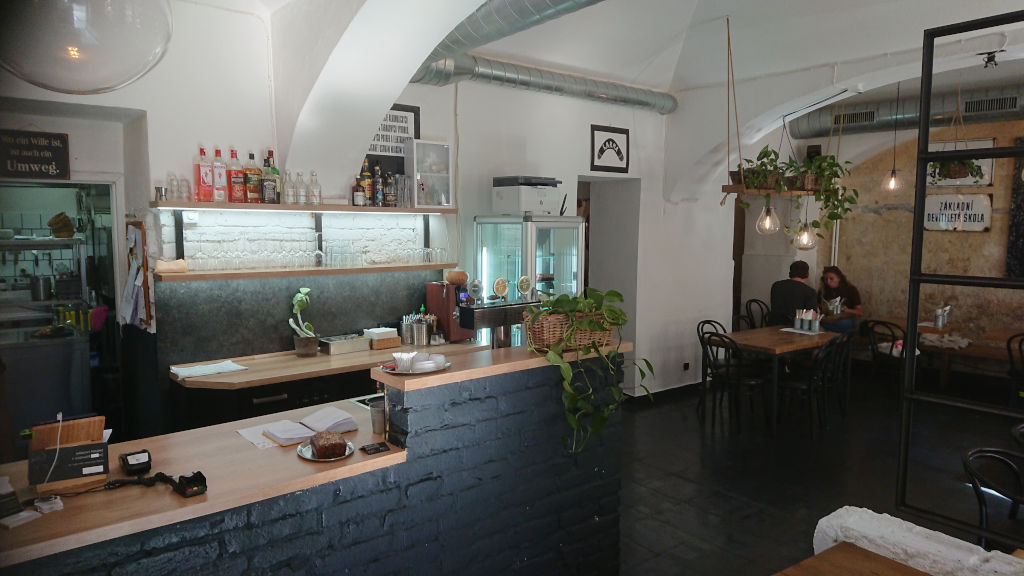 Important Pastva Details
Address – Nádražní 102, 150 00 Praha 5-Smíchov
Website – https://www.pastva-restaurant.cz
Facebook – https://www.facebook.com/Pastva
Post Tags
Post Categories