La Gryffondine, Lyon
Posted on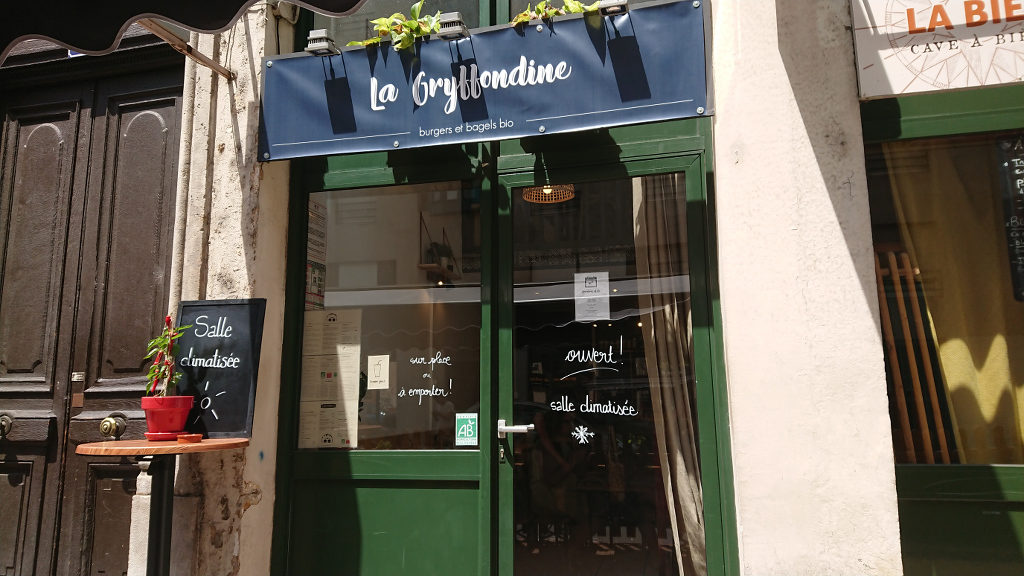 It's a glorious sunny day in the French city of Lyon, and we're on a quest to find somewhere for lunch, ideally a place that is vegan-friendly. We have our sights set on a particular restaurant, but then stumble across another eatery that advertises vegan meals. The restaurant we end up at specialises in burgers and bagels – La Gryffondine.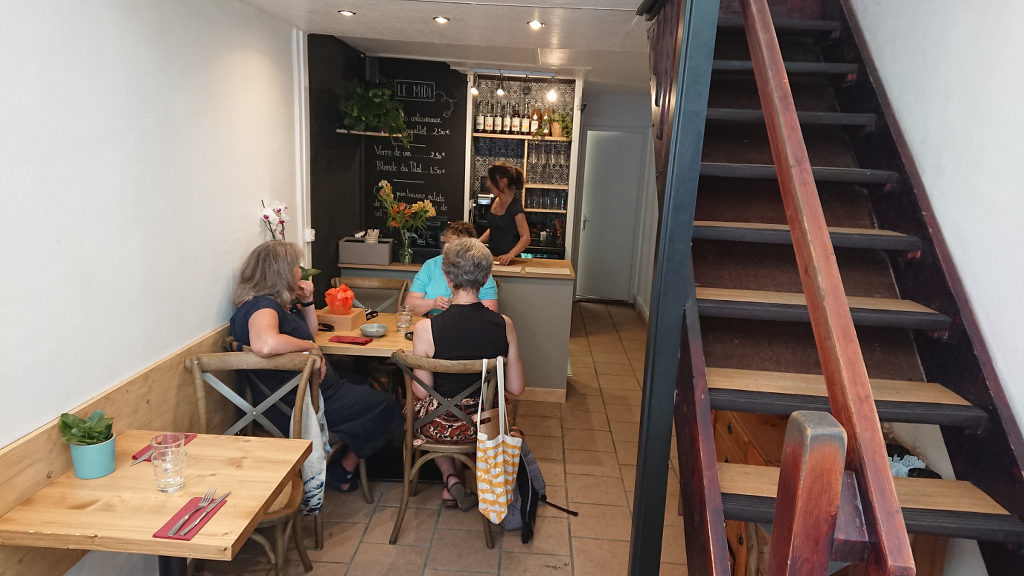 Outdoor dining this time
Given how warm it was it made sense to take advantage of the small outdoor seating area in front of the entrance to the restaurant. There was an added bonus of shade provided.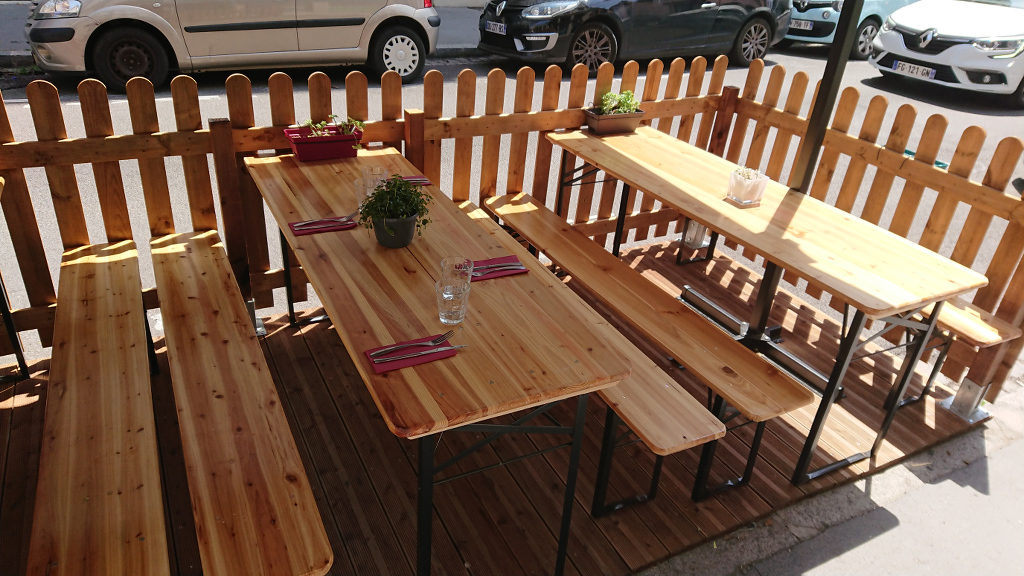 Local, organic choices
The dishes on offer at La Gryffondine all contain locally sourced, organic ingredients. After a little deliberation we both opt for burgers.
My choice was the 'Ah La Lard', which was a basic burger consisting of a beef patty, red onions, caramelised onions, lettuce, tomatoes, and both BBQ and spicy sauces. However on this occasion I asked for my burger without the tomato.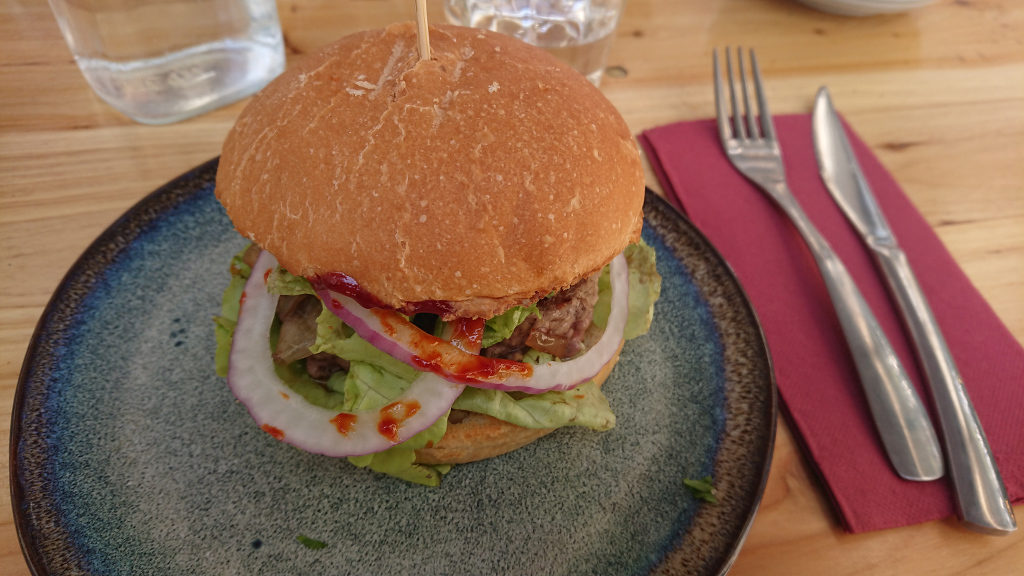 My dining partner opted for a vegan version of the 'Comte sur moi !', consiting of a vegan patty, sliced tomatoes, onions, salad and ketchup.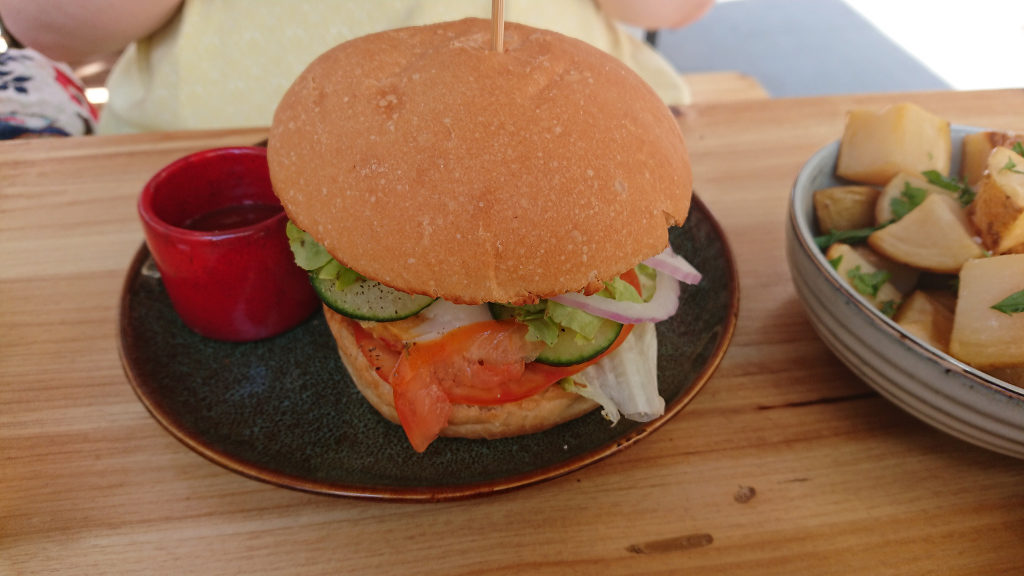 Both burgers were well cooked and each tasted rather good. A serving of chopped potatoes each was provided with both burgers.
We did consider dessert and had a look at the choices available to us, but then decided that we'd had enough to eat.
A good little eatery
La Gryffondine only opened for business in June 2019 (just over 2 weeks at time of visit), but if our experience here is anything to go by then this small restaurant will be serving burgers and bagels for a long time.
Location
Address – 126, rue Sébastien Gryphe, 69 007 Lyon, France
Website – https://la-gryffondine.fr/ (in French)
Facebook – https://www.facebook.com/lagryffondine/
Instagram – https://www.instagram.com/la_gryffondine/
Post Tags
Post Categories