Pizza Pino
Posted on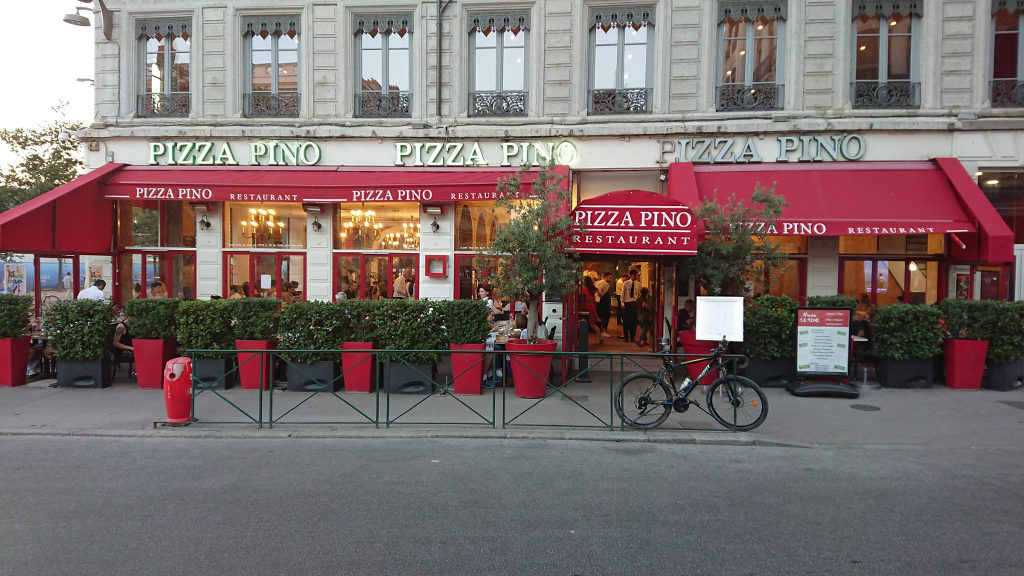 It was our final night in Lyon before moving on to Nice, and therefore we just had to have a final meal out to mark our time in France's second city.
Of course as this is France naturally we just had to visit an Italian restaurant. Our eatery on this occasion was Pizza Pino.
Busy? No problem!
We arrived at the restaurant on another glorious evening in Lyon and not surprisingly the place was busy, but we were able to get a table for two outside.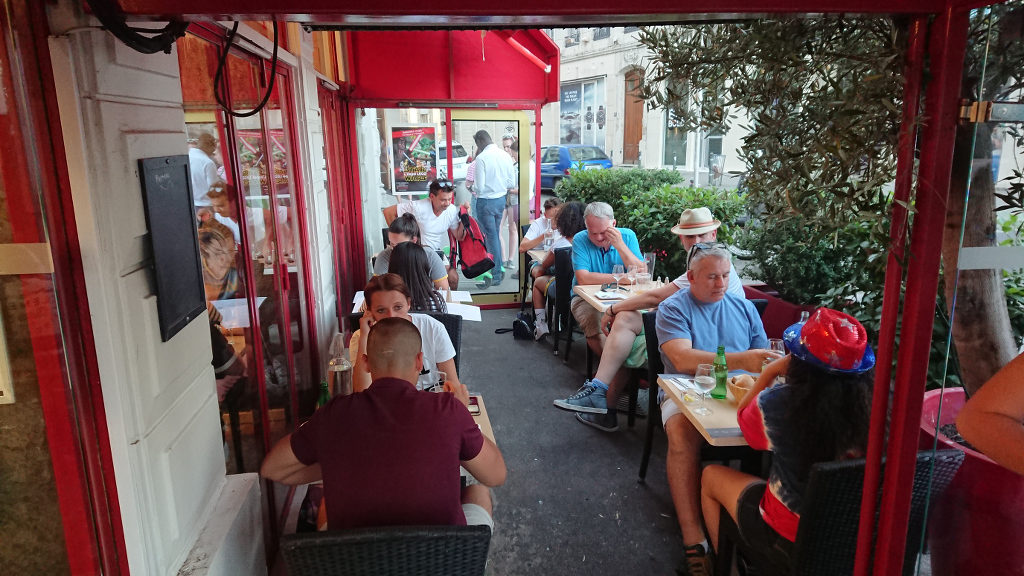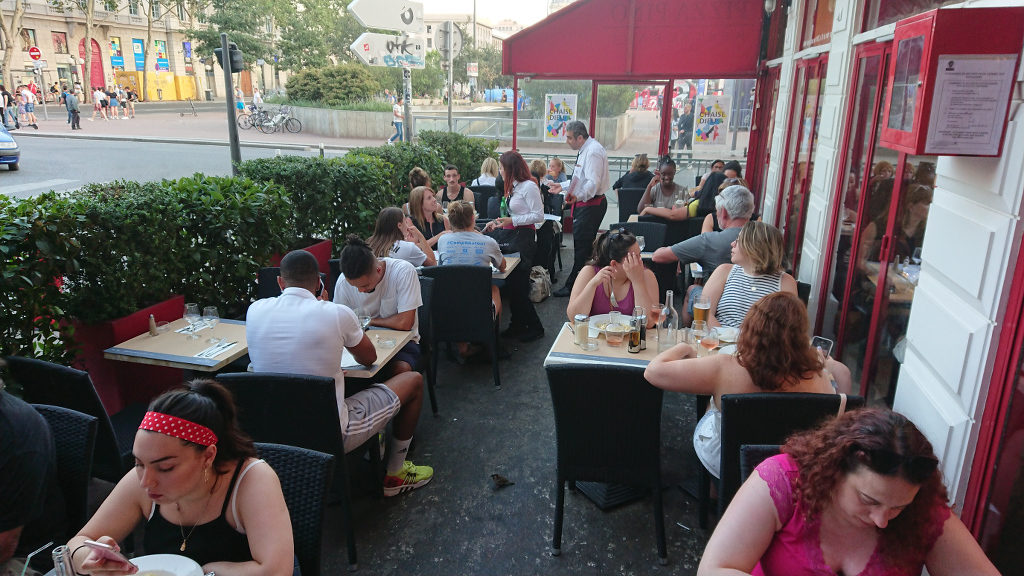 Italian fillers
Naturally I would opt for a pizza item here, in this case I opted for the 'Chef' – a margereta pizza with African spiced sausage (it also comes with egg but I asked for it without).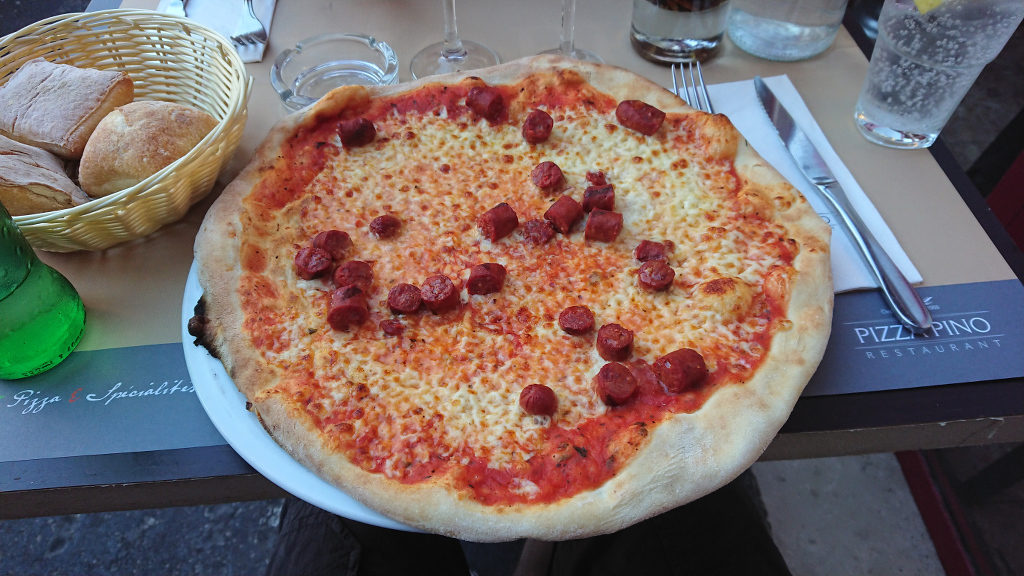 As with all the pizzas that I've eaten at other Italian restaurants this was another tasty and filling pizza. The sausage was subtle in spice but not too spicy, and did remind me of similar meats that I've tasted at the Ross-on-Wye Turkish Restaurant back home in England. Oh, and the pizza was HUGE!
My dining partner for the 'Fusilli alla Mediterranea', a pasta dish consisting of Fusilli, fresh tomatoes, courgette, aubergine, broccoli, cherry tomatoes and basil. This dish also comes with Parmesan cheese, so if you are vegan (or lactose-intolerant) remember to ask for this dish without.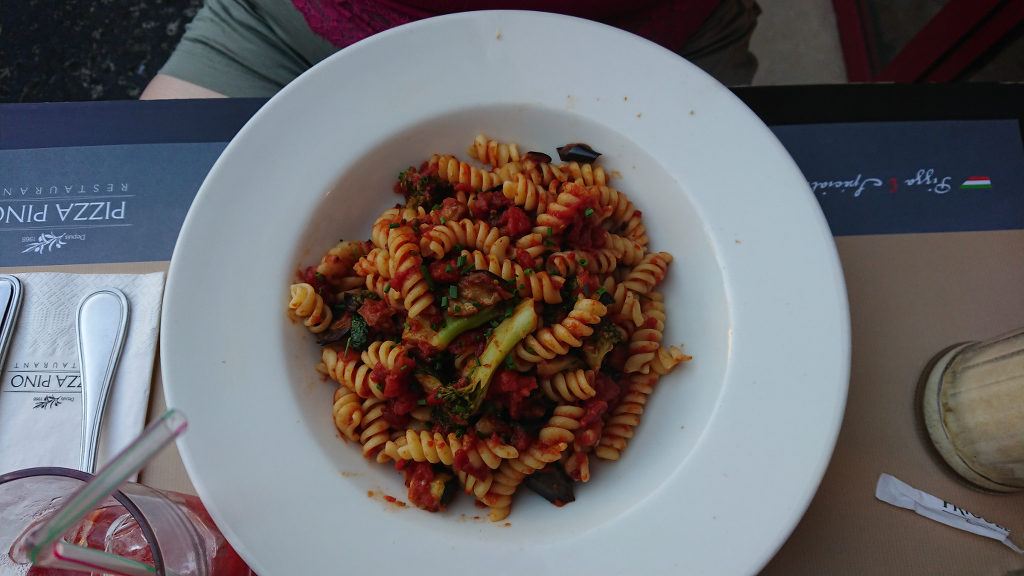 This pasta dish was also very filling and is certainly a recommendation for veggies and vegans visiting this restaurant.
We were both quite full from our main dishes that we passed on dessert in the end (we did consider dessert but decided against).
Extra points for staff
The staff at Pizza Pino were very accommodating throughout our visit, even speaking in English for us when needed (again we did attempt French ourselves when we could). They even provided us with a box to take our leftover bread back with us, which would come in handy for our train ride to Nice the next day.
Also it was great to see the restaurant getting into the World Cup spirit with flags from the competing nations on display inside. In-fact (on a side-note) the whole city of Lyon really seemed to get enthused by the tournament, which was really great to see.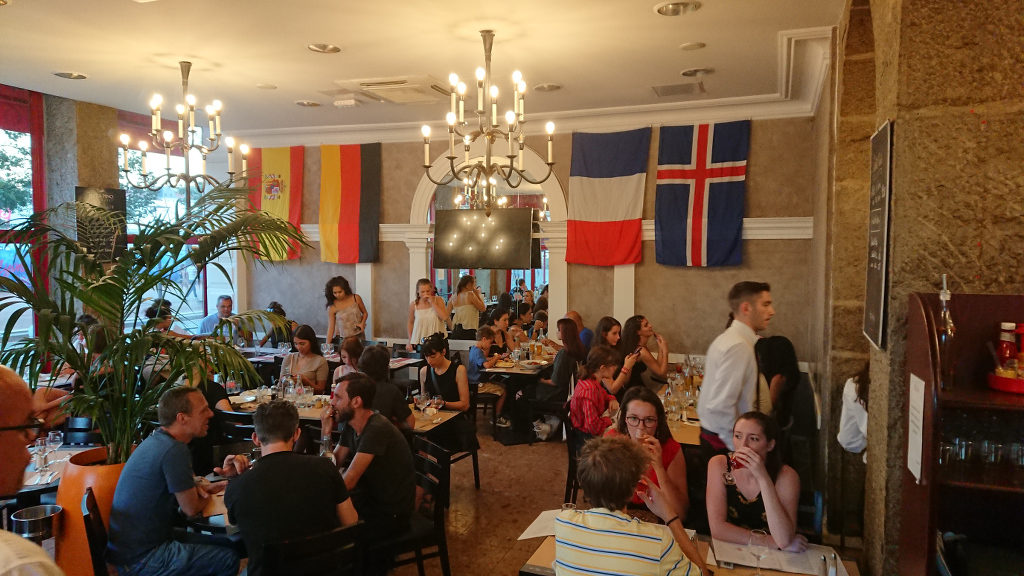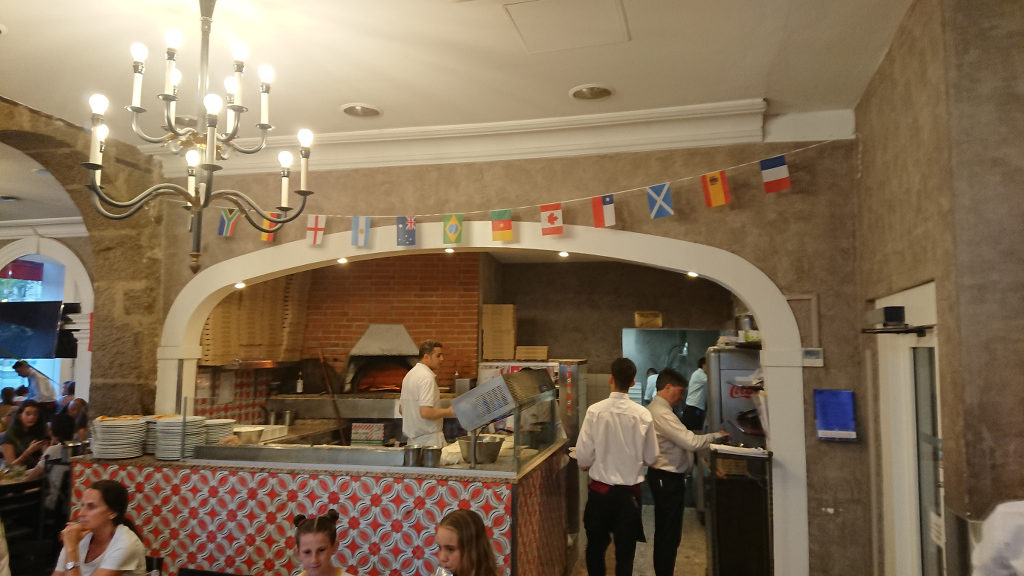 Anyway, our final thoughts
This was a really great meal out for our final night in Lyon and we'd certainly come back to Pizza Pino on a future visit to the city. The staff were superb throughout the evening, and food was excellent and very filling – so much so we were glad we had quite a walk back to the apartment afterwards.
Location
Pizza Pino is located in the 2nd arrondissement of Lyon, and they also have restaurants in Paris and Toulouse.
Address – 106 Rue du Président Edouard Herriot, 69002 Lyon
Website – https://www.pizzapino.fr/restaurant/pizza-pino-lyon/
Post Tags
Post Categories