Ross-on-Wye Turkish Restaurant
Posted on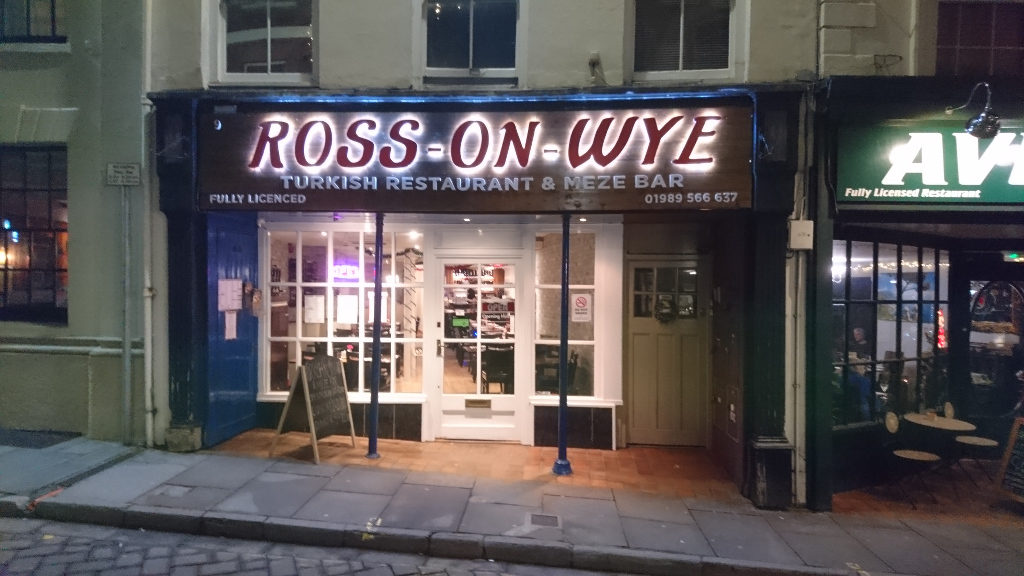 It's the Christmas 2018 break and I'm away in the picturesque town of Ross-On-Wye in Herefordshire with family and friends. The town has plenty of independent businesses including bakeries, cafes, a new micropub, and restaurants. One of the independent restaurants in the town is a Turkish eatery that is simply named the Ross-on-Wye Turkish Restaurant, and we would call in here for an evening meal.
So, we're back again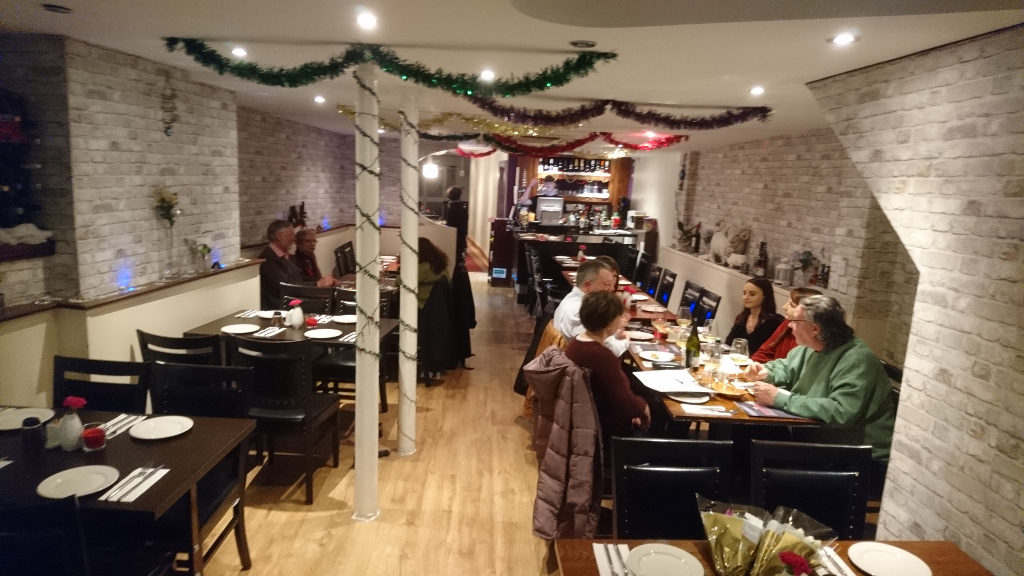 This would be our second visit to this establishment having made a previous visit earlier in the year, and everything about the restaurant then was fantastic, from the service to the food – it was top notch. Not surprisingly then our expectations were high for this repeat visit to the Ross on Wye Turkish.
Our starters then
The Ross-on-Wye Turkish has a vast range of both hot and cold starters available just to get you in the mood for your main dish later on. My choice of starter was the Sucuk – grilled spicy Turkish sausage.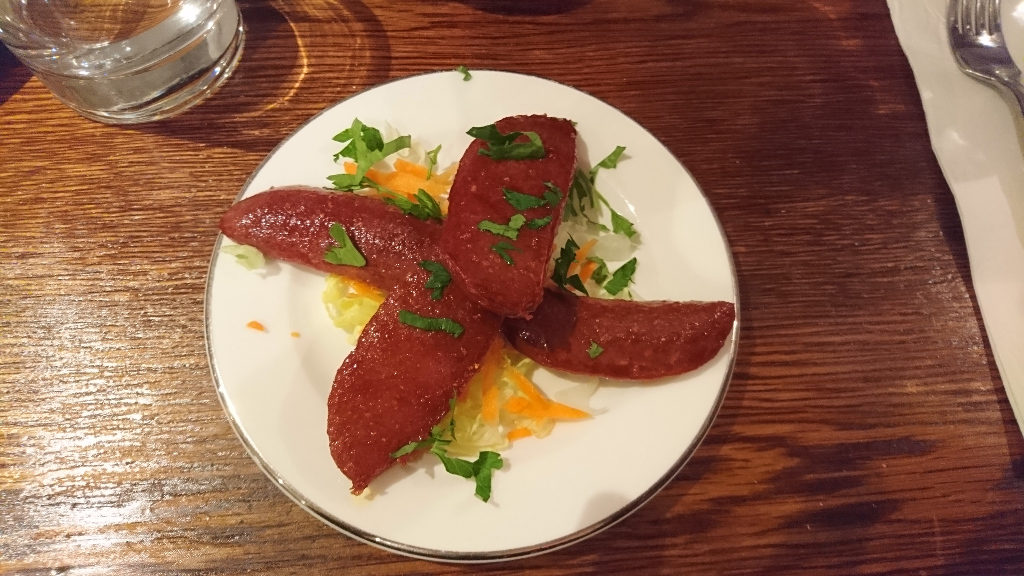 This was a pleasant starter dish that was spicy-enough (not too spicy) and rather tasty. This was the second time that I've had this particular starter and it won't be the last either.
There are a good number of vegetarian and vegan dishes available (both starters and mains) with humus among the vegan starters.
Now the main courses
With the starters out of the way it was time for the main dishes. As with my starter I opted for the same main dish as per my previous visit, in this case the Mixed Shish – marinated pieces of lamb and chicken grilled on charcoal, served with rice and salad.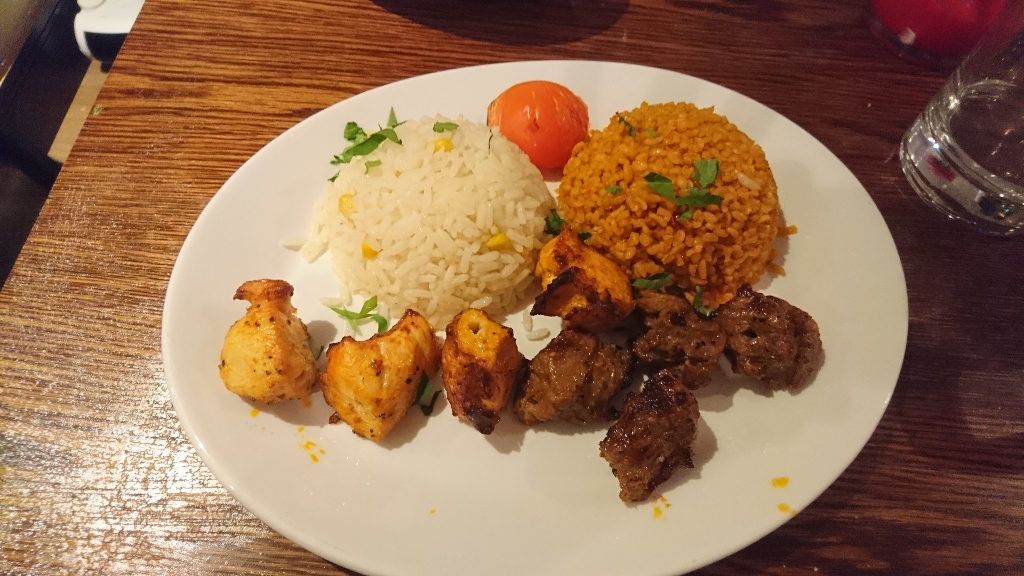 The meat pieces were very nicely cooked and tasted so good to match, and the rice was also well tasty. In fact this dish was so good that I happily have had this dish again if it wasn't so filling – oh well, I'll just have to wait until my next visit.
If you are veggie or vegan then you are also well catered for at the Ross-on-Wye Turkish with a good number of meat-free dishes available including Vegetarian Kebab, Falafel and Moussaka.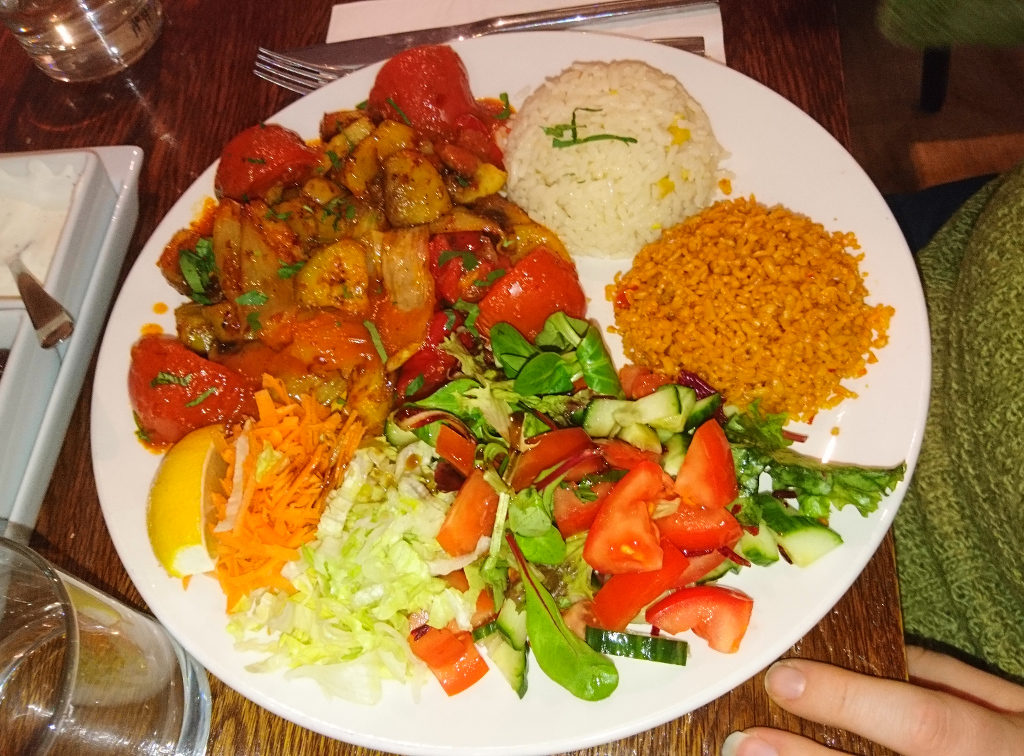 So, will we be back again?
The fantastic food alone is a good enough reason to visit the Ross-on-Wye Turkish, and other friends and family members that have visit this restaurant share this opinion. The staff here are very friendly and helpful, and this only adds to the fantastic experience that we've had here.
It goes without saying that if you are in Ross-on-Wye then a visit to the Ross-on-Wye Turkish is a must (followed by a drink at the Tap House micropub in the town – my recommendation).
Finding the venue
The Ross-onWye Turkish is located in the town centre and is easily accessible via main bus routes serving the town.
Address – 9 High St, Ross-on-Wye HR9 5HL
Facebook – https://www.facebook.com/Ross-on-Wye-Turkish-Restaurant-Meze-Bar-1893297334061407/

Post Tags
Post Categories