Ma Nolan's Irish Pub, Nice
Posted on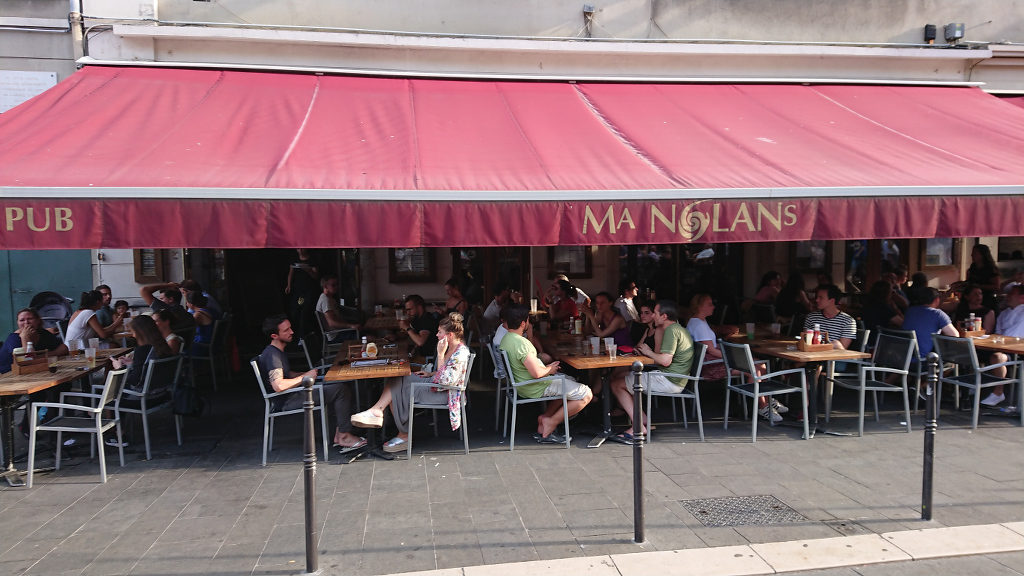 The main reason for us going to France was to watch the Women's Football World Cup, and had managed to watch both semi finals in Lyon as well as the third place play-off in Nice. Sadly we were unable to get tickets for the final so instead we did the next best thing – we found a pub to watch the game.
The pub that we found was Ma Nolan's Irish Pub, situated among Nice's bustling tourist streets. Ma Nolan's is actually a small Irish-style pub chain with three pubs in southern France; 2 in Nice and 1 in Cannes.
Take your seats, and your beers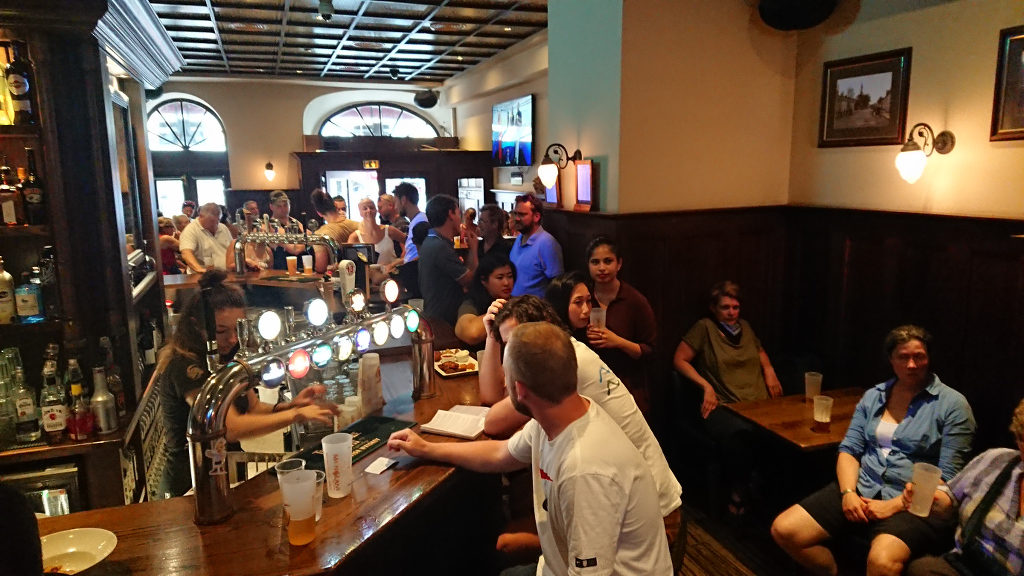 We would spend a good couple of hours in Ma Nolan's to watch the Women's World Cup final, between the USA and the Netherlands. Loads of American fans would join us inside for the big match, which helped make for a really good atmosphere inside. The venue was able to show the match on BBC TV, meaning we were able to enjoy the game with English commentary.
The game would finish with victory for the USA, beating the Netherlands 2-0 to win the tournament. Needless to say all the Americans in the pub were absolutely delighted, and I must add they were absolutely fantastic throughout the occasion, even happy to chat with us about that epic semi-final match against England.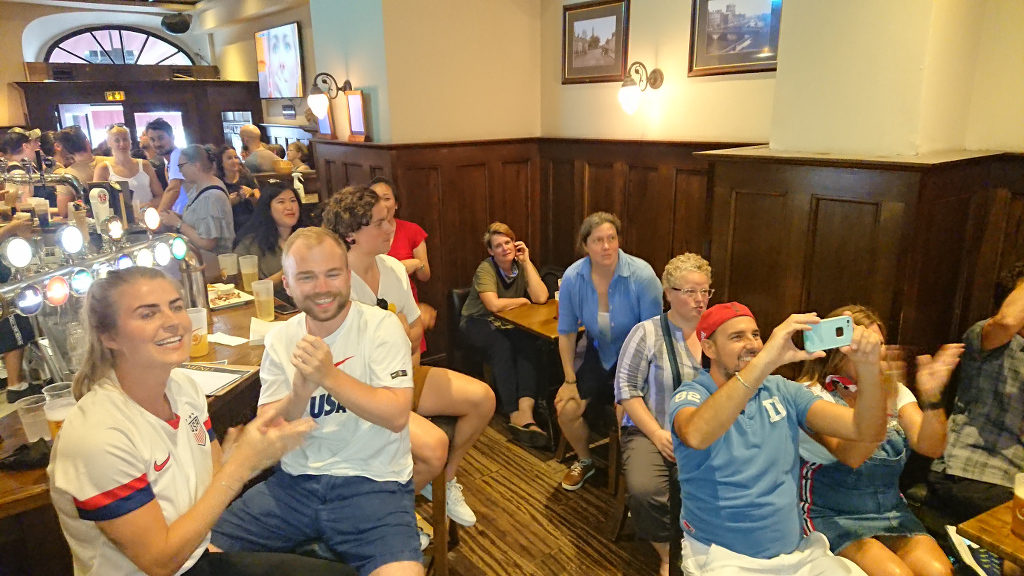 Match grub
Keen to make the most of our time at this pub we would have a meal at Ma Nolan's. I decided to go for the Cajan Chicken burger, which included lettuce and cheese. Now I wouldn't normally go for cheese in a burger but on this occasion I'm glad I did as thankfully it was only a subtle amount. For me the main star of a burger should be the patty, or chicken breast in this case which it was – nicely cooked, and a very good taste to it. Oh, and not to forget the chips as well, which were quite nice too.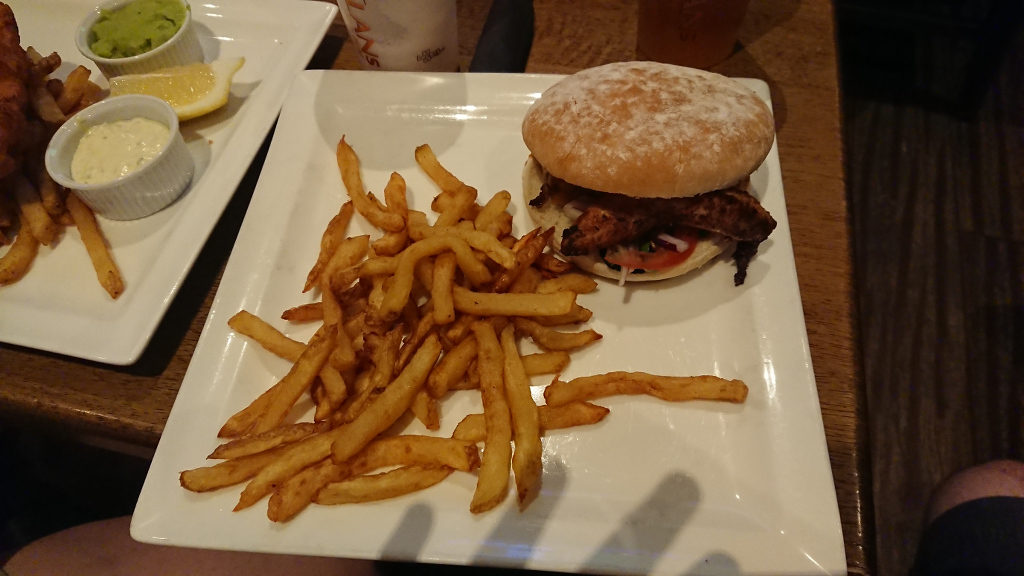 My dinning partner opted for the Fish & Chips, which looked rather good and didn't taste too bad either.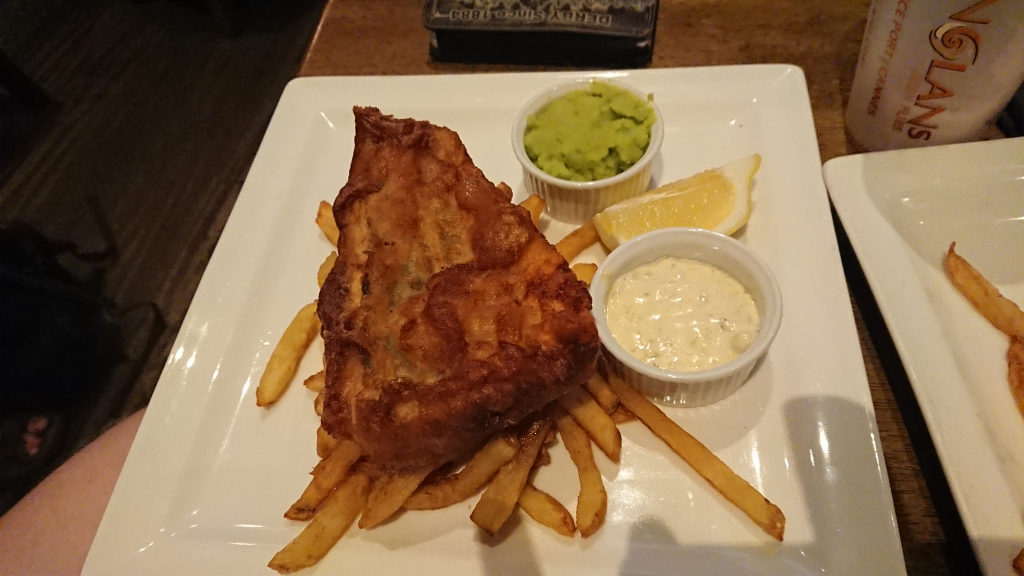 Of course being an Irish pub we had to have Irish drinks to match – Guinness and Hop House lager in our case.
This brings back memories (from last year)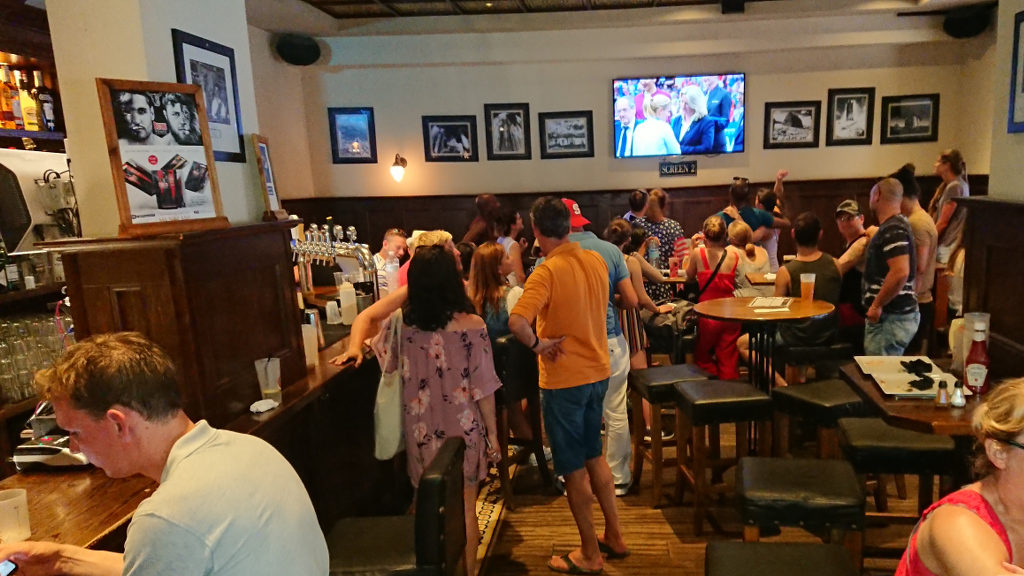 Ma Nolan's did remind me of an English-style pub in France that we've previously visited – The Frog & Princess in Paris, which too had food and showed live football. I enjoyed my time at The Frog and I would have a similarly great time here at Ma Nolan's. The food and drinks were good, the atmosphere was great, and the whole venue is pretty decent. As Irish-style pubs go Ma Nolan's is very good, and I'll certainly want to come back here again.
Location and Links
Address – 2 Rue Sain Francois de Paule, 06300 Nice, France
Website – http://www.ma-nolans.com/vieux-nice/
Facebook – https://www.facebook.com/manolansvieuxnice
Twitter – https://twitter.com/MaNolans
Instagram – https://www.instagram.com/manolans
Post Tags
Post Categories