The Frog & Princess
Posted on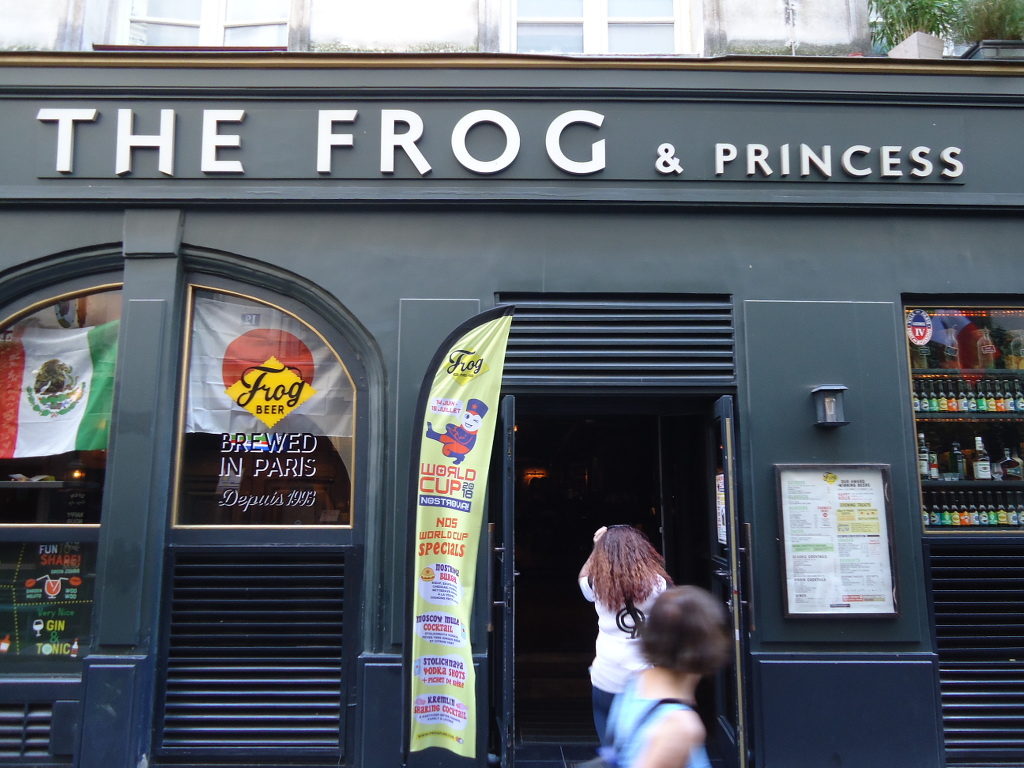 After what has up to now been a long and very enjoyable day in the French capital, including going up the Eiffel Tower it was time to find somewhere to relax for the evening. Thankfully a French friend of ours recommended an English-style pub selling English-style beers, so we decided to try it out. After an approx. 30-minute walk we finally arrived at the pub in question – The Frog & Princess.
YES – English-style beer in Paris
Located in the Saint Germain area of Paris, The Frog & Princess is situated among a few English-style pubs (an Irish pub is right opposite) making the area a go-to destination for UK tourists visiting the city and wanting some English-style beers, and The Frog & Princess certainly has a great range of such beers available for you to try out. On our visit we counted 10 different beers available including Pearl (which was my choice) and Burton Pale Ale. As well as beers other drinks including wines, cocktails, whiskeys, spirits and soft drinks are also available.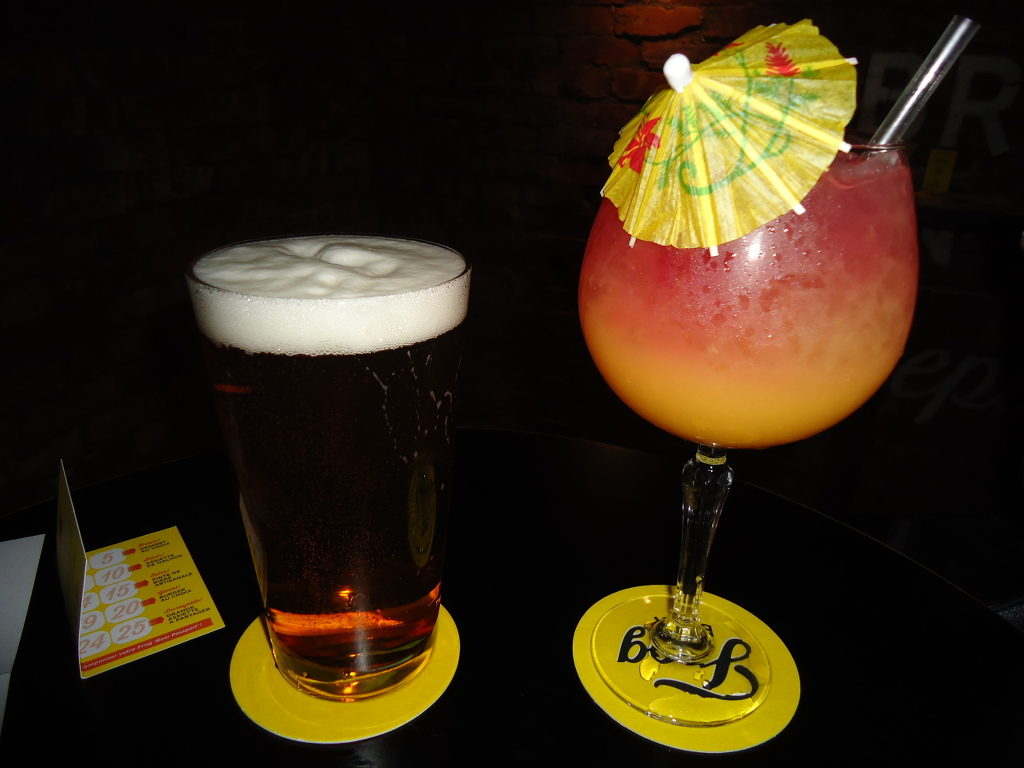 Pub grub as well
We would end up spending a good few hours in The Frog & Princess mainly to watch the World Cup football matches (more of this later), and therefore we also opted to have some food there. I was rather hungry at this point (helped by the beers of course) and opted for the rather greedy option of XXL BBQ House Wings (14 wings) plus a side serving of fries. On reflection this might have been a bit too much but I did manage to eat the lot. The wings were smothered in plenty of BBQ sauce, making them rather sticky. I personally would have preferred less sauce to make thing less messy. The fries were tasty although they could have done with a bit more cooking as I do like my fries crispy, but they otherwise weren't bad at all.
My partner opted for the Fish & Chips, which was also tasty but admittedly not as good as the sort you would get back home in England.
Even English Sports TV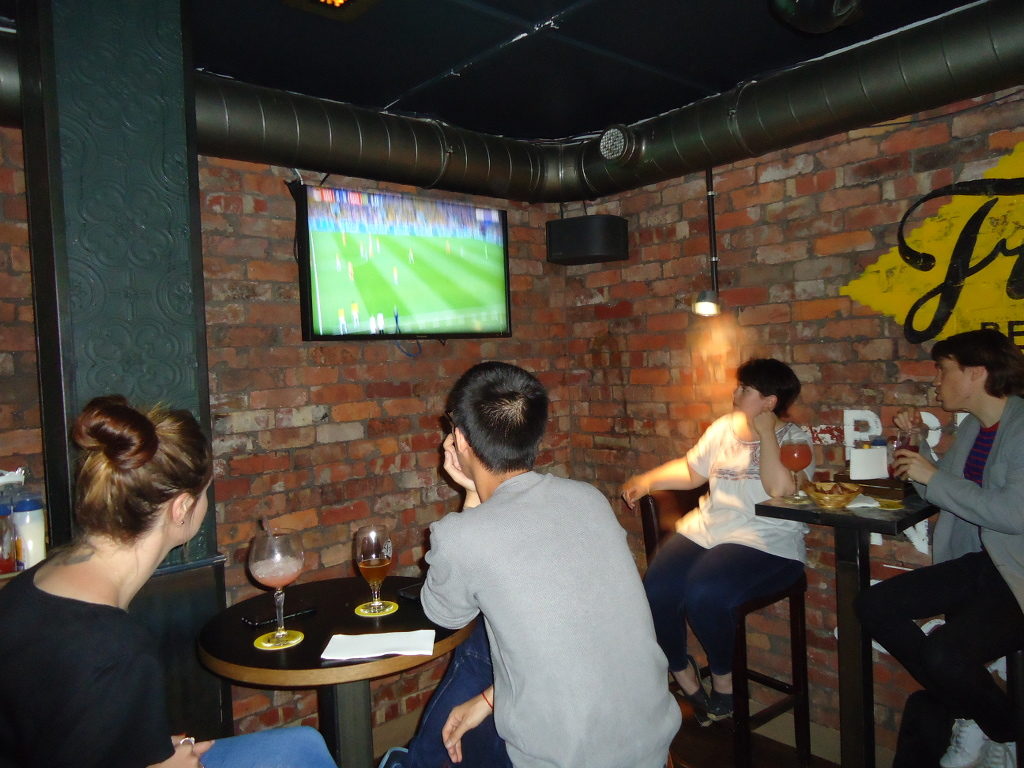 As mentioned The Frog & Princess were showing World Cup football matches on their big screens situated in various points in the pub, and on our visit the group matches were in their final rounds where both group matches take place at the same time, meaning that the pub would show both matches at the same time. Whatsmore one of the matches was shown on a UK channel (BBC in this case) with English commentary, not that this really mattered to me but it was a nice touch. A huge contingent of Brazil fans arrived in the pub for their match that took place later in the evening (which they won), and they helped to add to what was already a great atmosphere inside the venue.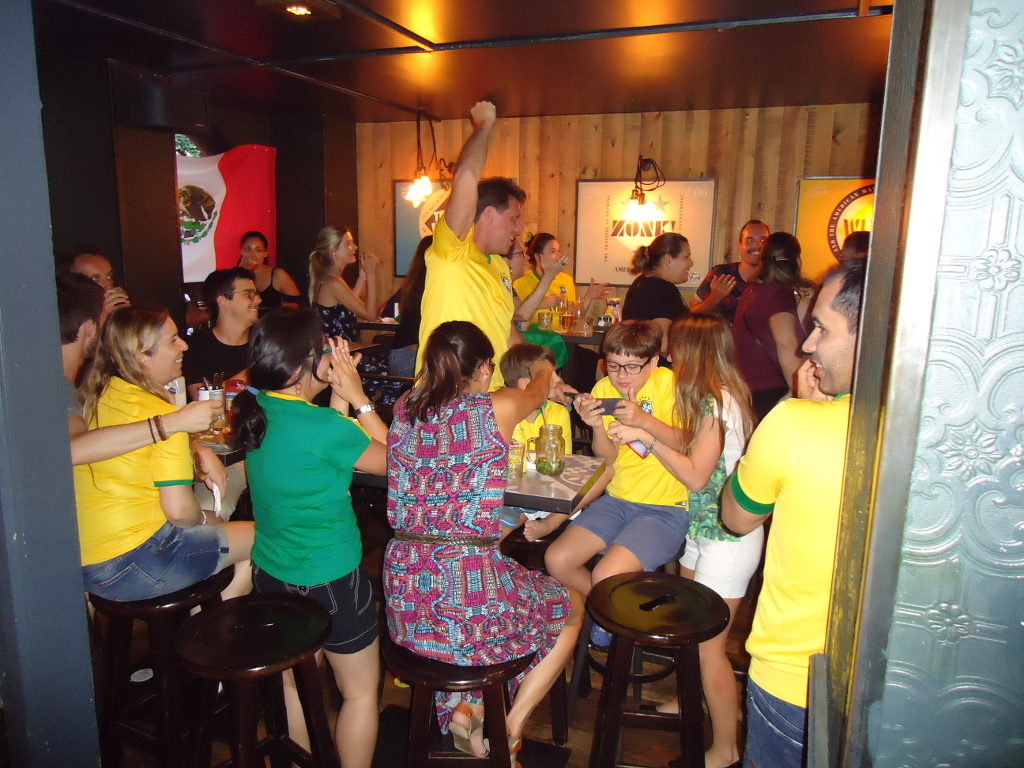 The Frog & Princess (and all other Frog Pubs in France) screen lots of football matches throughout the year including English Premier League, France's Liege 1 and many more football matches plus other sports too such as Rugby. Further still these games can be shown on various sports channels from both France and UK, and if there is a live game on that the pub is not advertising then they can be requested, so for example if you wanted to watch a live game from, for example, the English Football League (EFL) then just ask the staff and they'll arrange for it to be shown (I'm told they do have Sky Sports available).
Time very well spent at The Frog
By my reckoning we must have spent at least 4 hours at The Frog & Princess, but it was time very well spent in my opinion – great food, good drinks, amazing atmosphere, excellent staff. The Frog & Princess is a superb and quirky venue that I just cannot wait to visit again soon (better book another Paris trip then?).
Address – The Frog & Princess, 9 rue Princesse, Paris 75006, France
Website – https://www.frogpubs.com/pub-the-frog-princess-paris-2.php
Facebook – https://www.facebook.com/TheFrogAndPrincess & https://www.facebook.com/FrogPubs/
Twitter – https://twitter.com/FrogPubs
Instagram – https://www.instagram.com/frogpubs/
Post Tags
Post Categories