Maki Maki Sushi Green
Posted on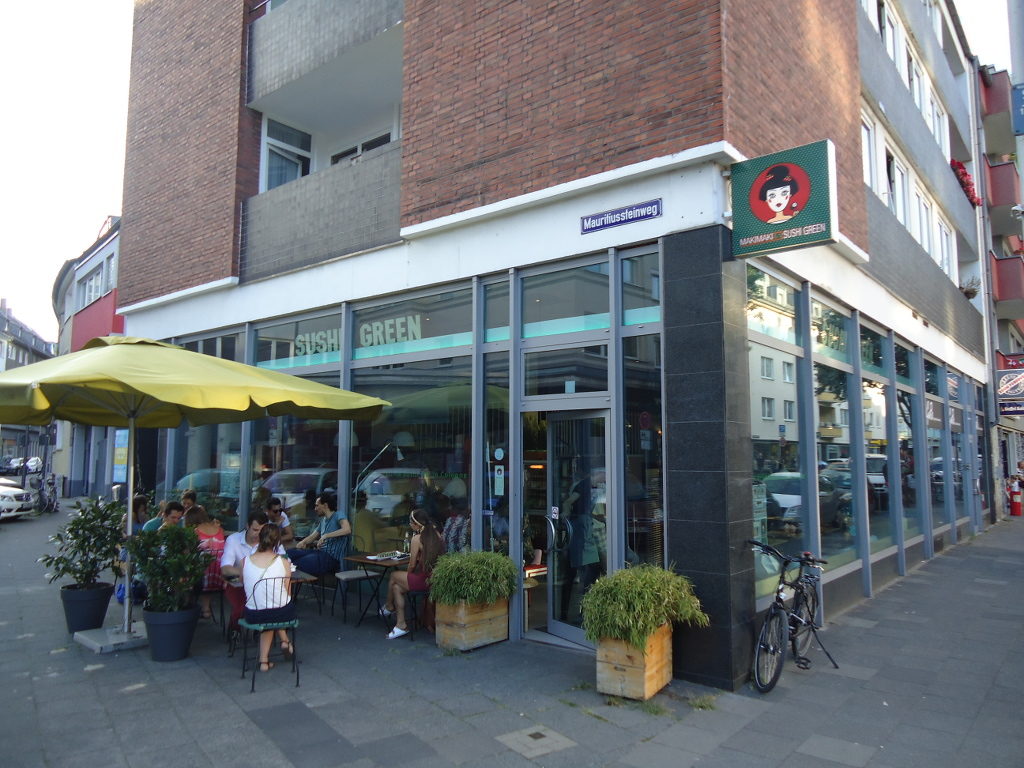 When traveling abroad where to eat is often something to think about, and if you have any dietary requirements then this can be more of an issue. Now a growing number of people are taking up and/or embracing vegan lifestyles, so when going abroad finding somewhere that serves vegan food can be a must.
One country that appears to be a keen adapter to veganism is Germany, and on our recent visit to Cologne we found a sushi restaurant that is vegan – Maki Maki Sushi Green. Now even though I'm not a vegan myself my partner is, and so we agreed to give this eatery a go.
Location issues?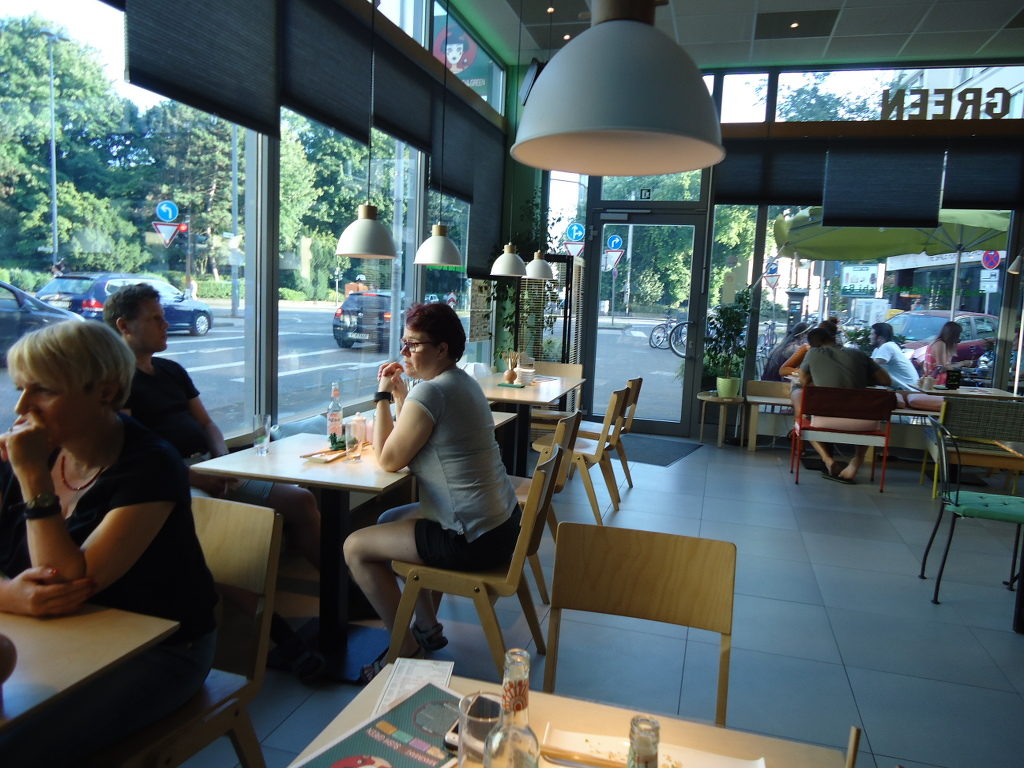 Maki Maki Sushi Green is a very small restaurant chain with 4 branches in Germany (at time of visit). The Cologne restaurant that we visited is located outside of the city centre, which possibly makes for a quieter atmosphere compared to if it were more centrally located (incidentally we visited on Saturday evening). That said there were a good number of diners inside when we visited, which is always a good sign.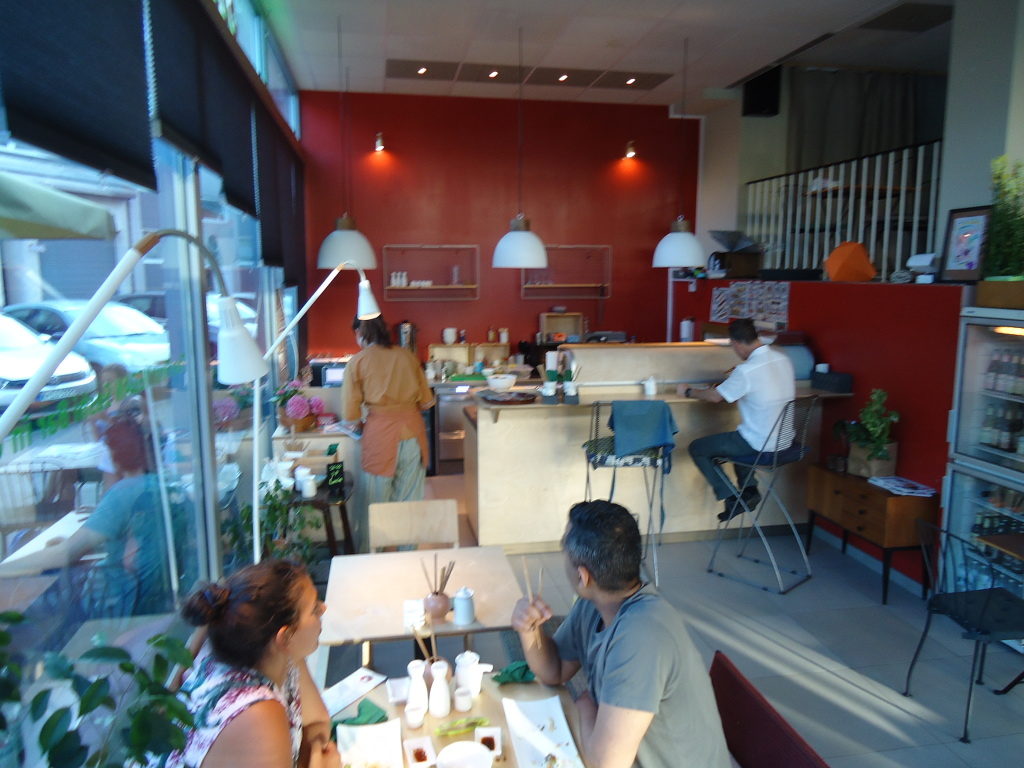 Vast menu options
Maki Maki Sushi Green's menu is quite vast, which is great for vegan diners who would normal have to make do with a limited choice in other establishments. Now as well as this being a rare vegan meal for me (not including home meals) this was also the first time that I'd tried a sushi dish, and considering that I'm normally a fussy eater I found myself right in the deep end here – but it's always good to try out something new.
So what did we go for?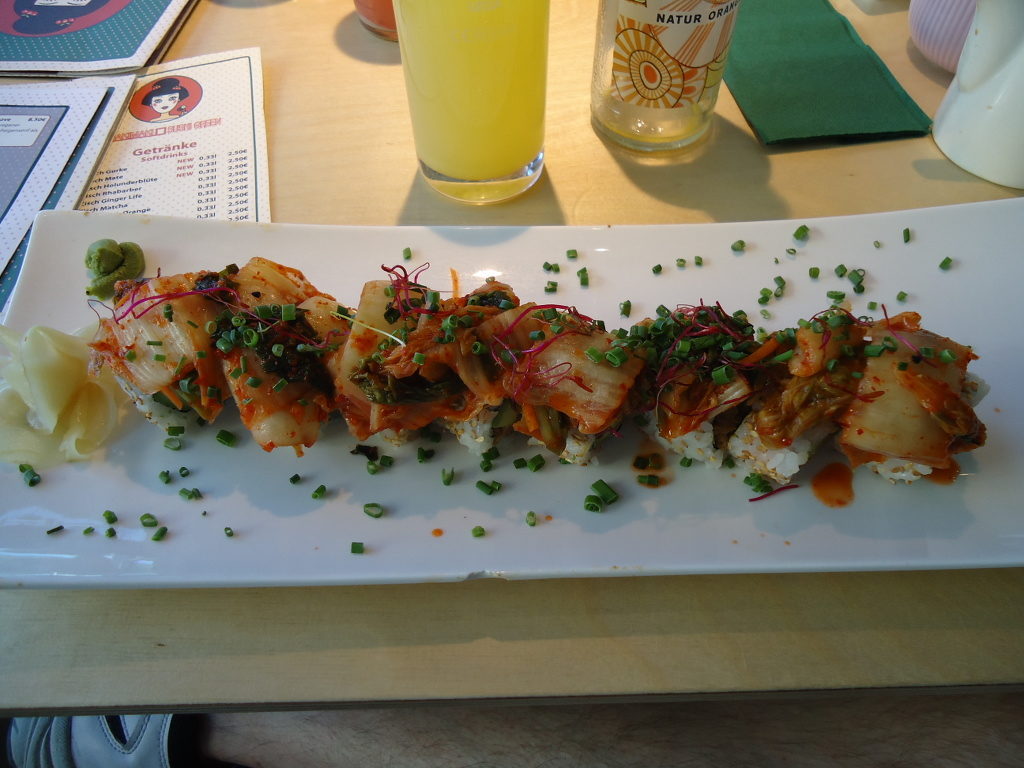 I opted to try some sushi rolls that go by the name of 'No more bacon for Big Daddy', which consisted of sweet marinated tofu / seitan, avocado, vegan mayo, sweet sauce, fried onions, covered with vegan BBQ bacon, yuzu caviar, and kimchi sesame.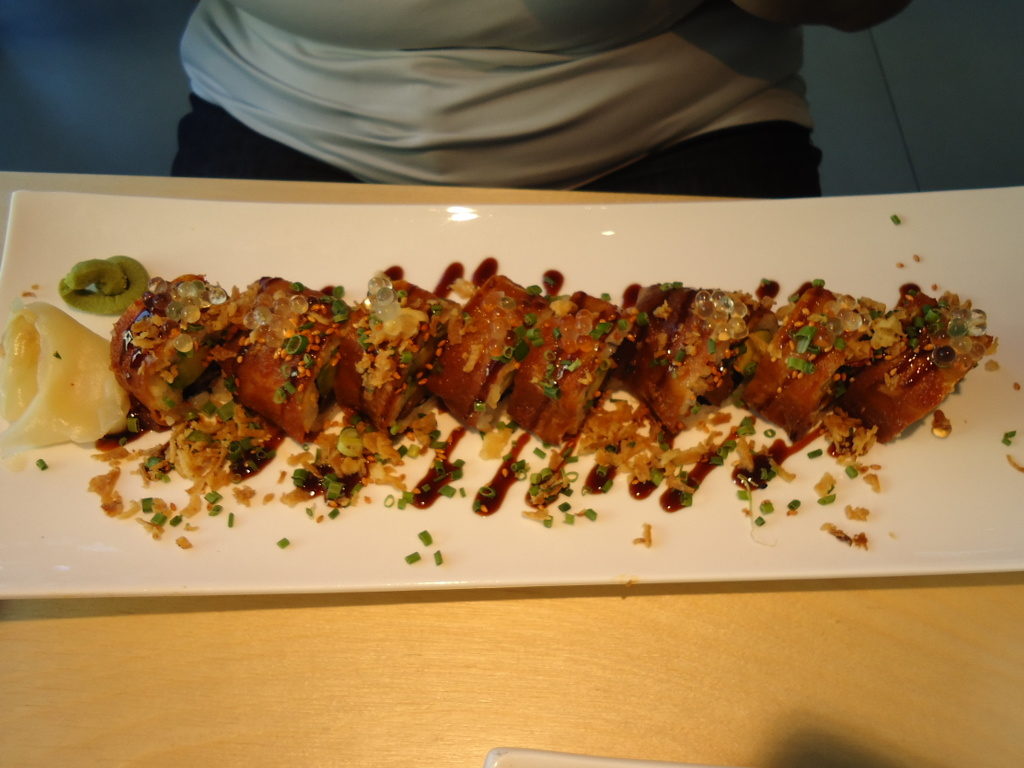 My partner went for 'Korean Hills of Fire', containing tofu / seitan tartare, spring onions, avocado, spicy sauce, coated with Korean Chinese cabbage salad, cress, sesame seeds.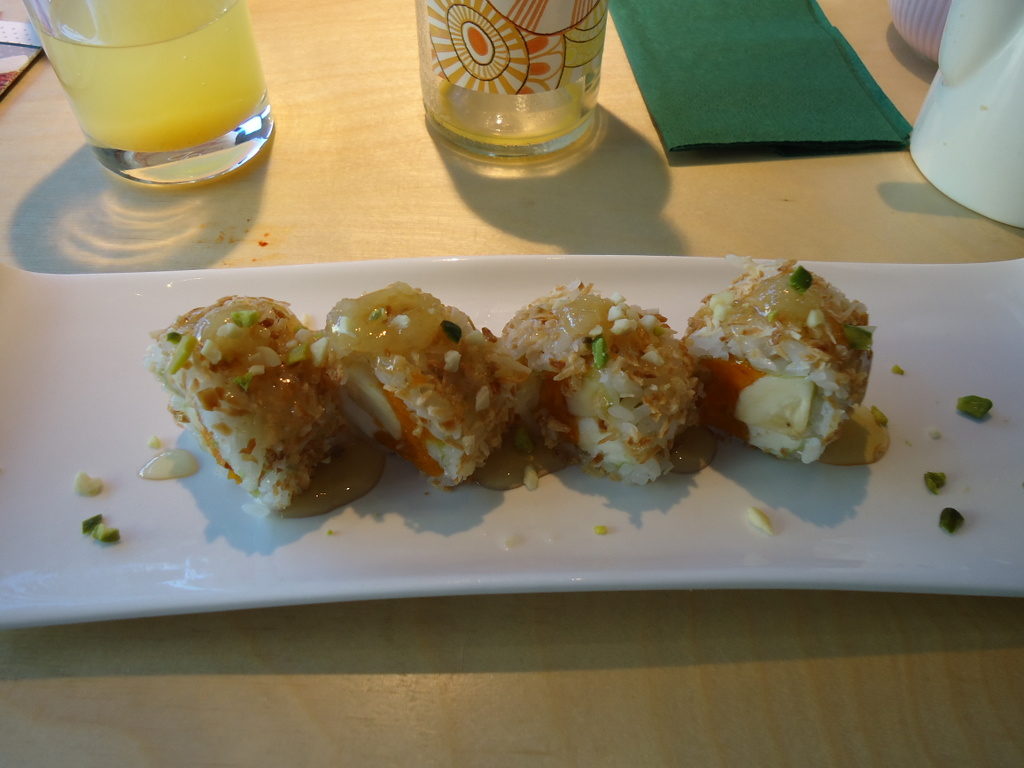 After our main meals we decided to share a dessert between us, and settled on the Sweety KOKO rolls, consisting of seasonal fruits, vegan cream cheese, baked sweet potato, baked coconut flakes, pistachios, caramel syrup, sweet ginger
First and not last visit.
Considering this was my first sushi meal (and a vegan one at that) I actually really enjoyed my dishes – my fake bacon rolls were very tasty. Just for good measure I did also try a piece of the 'Korean Hills of Fire' that my partner had, and these too were quite good – in fact I might opt of these if we were to return to Sushi Green in the future. The Sweety KOKO rolls were also good, probably my favourite item of the visit which is unusual for me considering that I'm not normally a big dessert fan.
So there you have it – if you're vegan, like sushi and are planning on traveling to Cologne in the future then make sure that you pay a visit to Maki Maki Sushi Green for your fix of vegan sushi (says me, a non-vegan).
Address – Mauritiussteinweg 2, 50676 Köln
Website – https://sushigreen.de/ (in German)
Post Tags
Post Categories